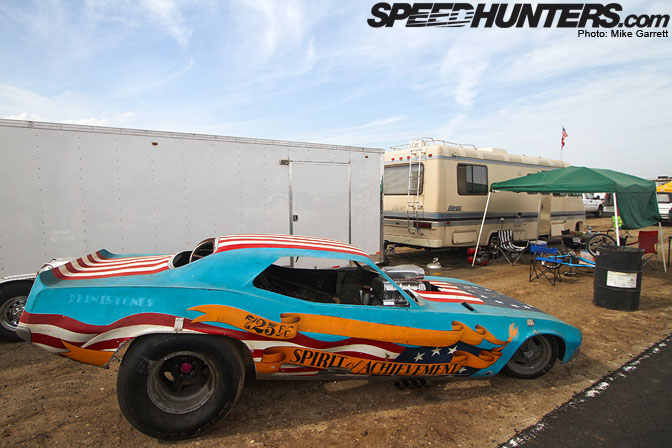 Another day, and another batch of photos from the California Hot Rod Reunion.
Here's my third look at the nitro-burning, tire-smoking, eardrum-blasting weekend of action at Famoso Raceway.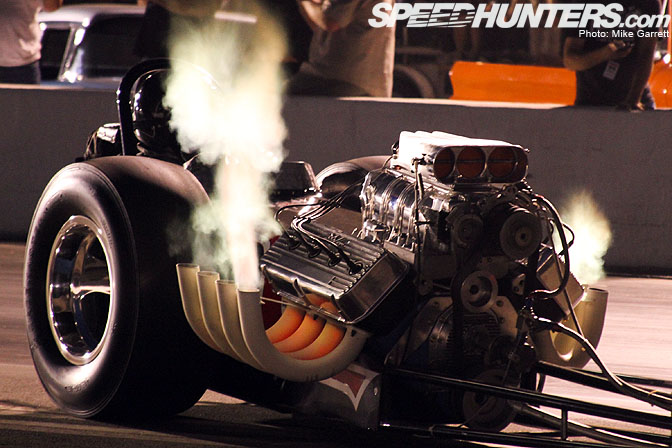 I'll start with this scene from the Cacklefest. If this doesn't get the blood flowing, I'm not sure what will. Again, simple photos really cannot do this justice. You have hear it, and even more importantly feel it.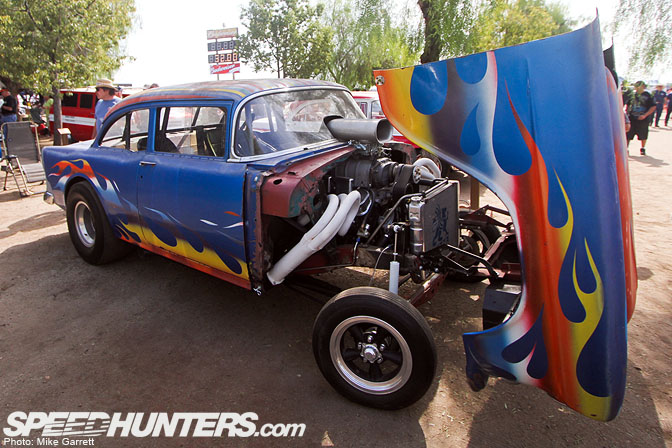 I've seen this radical '55 Chevy on a few different occasions. Absolutely bitchin'.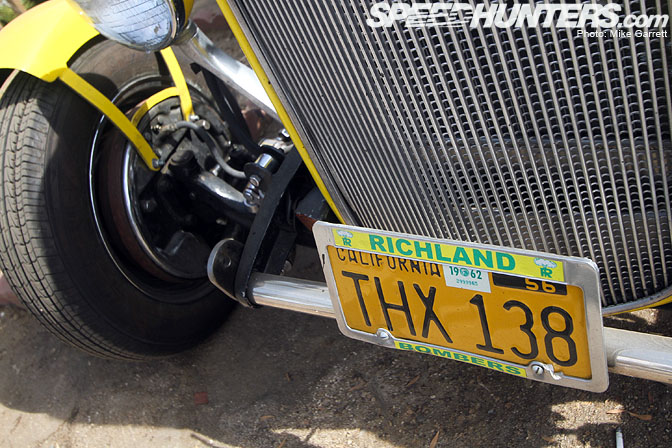 You have to recognize this license plate, right?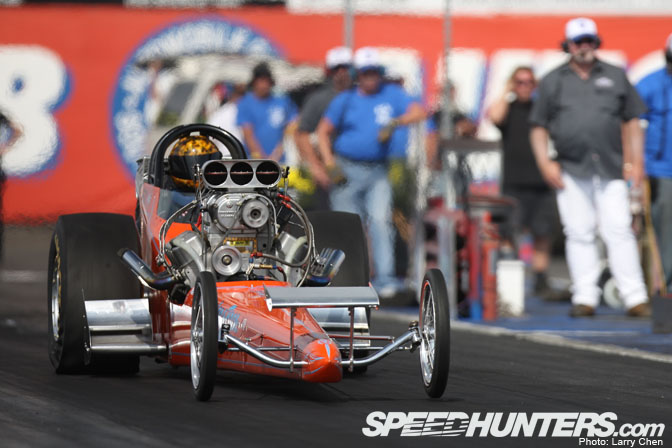 Interesting wing setup on this front-engine dragster. Gotta love the experimentation.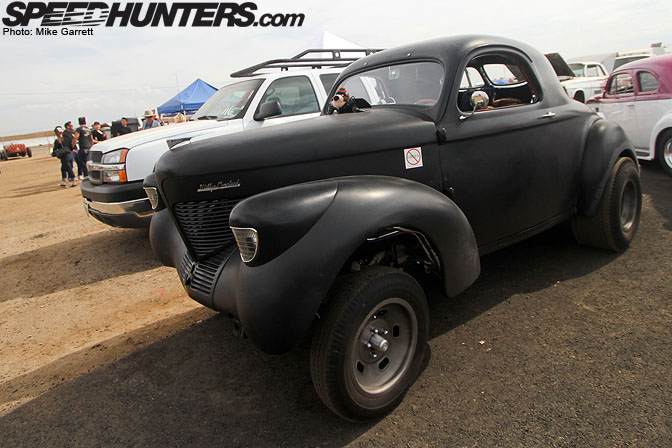 The Willys nameplate may be long vanished in the general automotive world, but it's still an icon among the vintage drag community.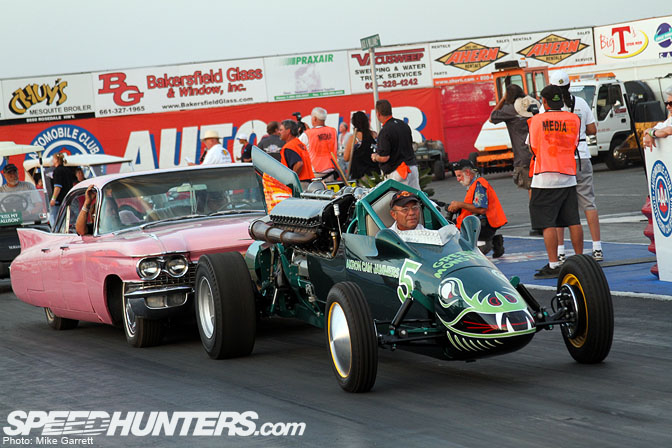 The early days of organized drag racing brought wild cars like the "Green Monster" and its Allison V12 aircraft engine. The pink Caddy push car is also a nice touch.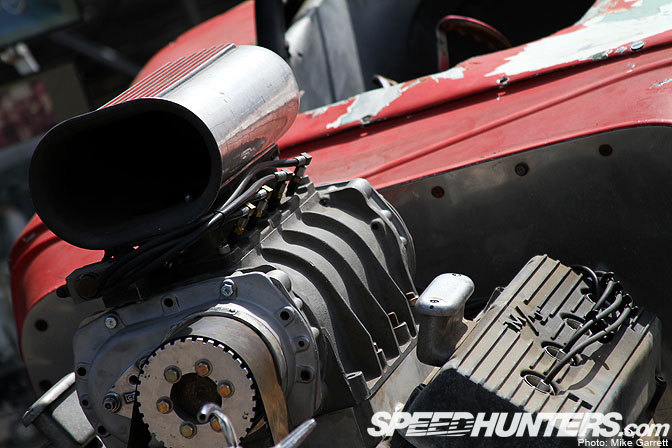 Your daily dosage of blown Hemi.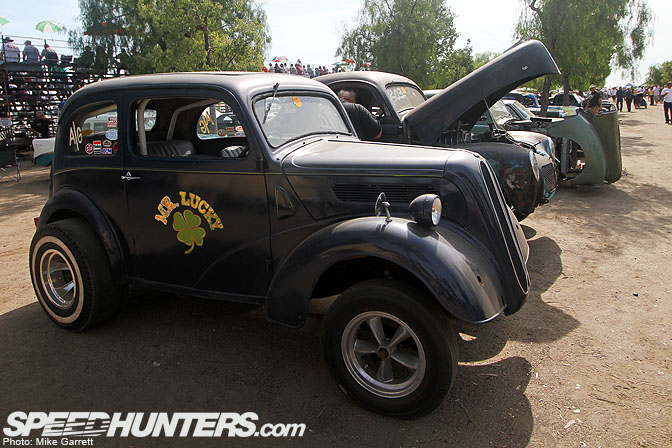 The lightweight chassis of the Ford Anglia made it a prime candidate for gasser conversions. I'm sure they are pretty hairy to drive though.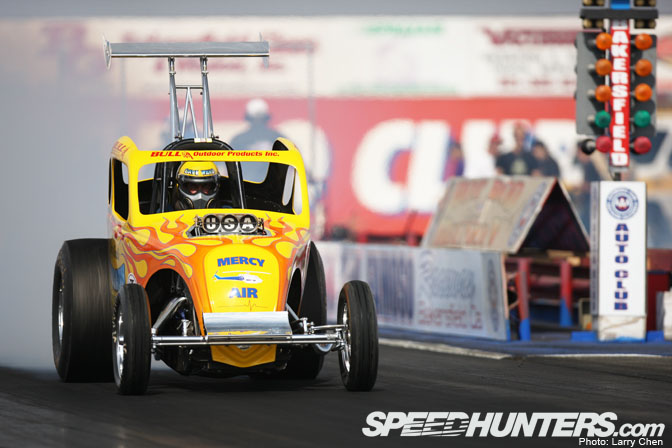 In general, the shorter wheel base cars are damn scary. They seem to be moving from side to side all the way down the strip.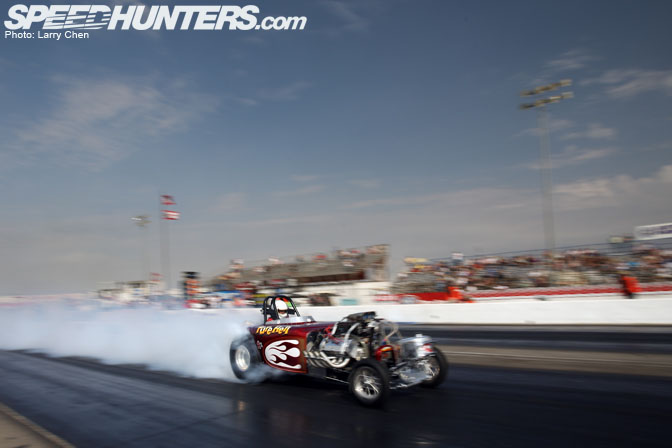 You gotta have big ones to strap yourself into one of these.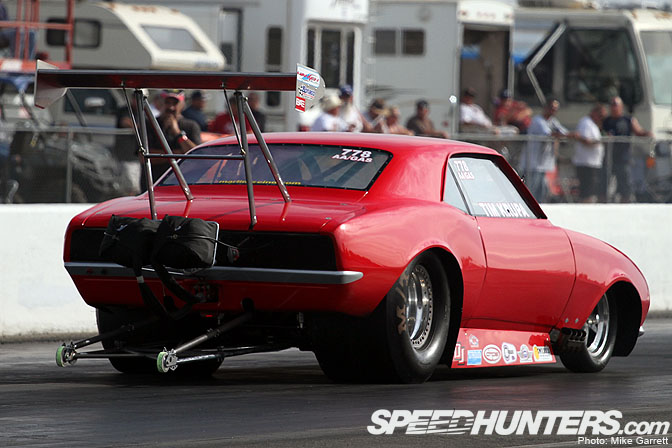 A big-winged Camaro rolls back into the staging lights after its burnout.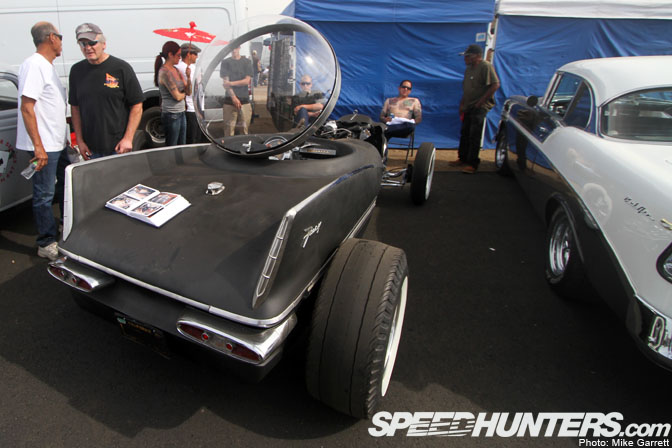 I did a double take when I walked by this home-built bubble top hot rod. Check out the Plymouth Fury tail fins.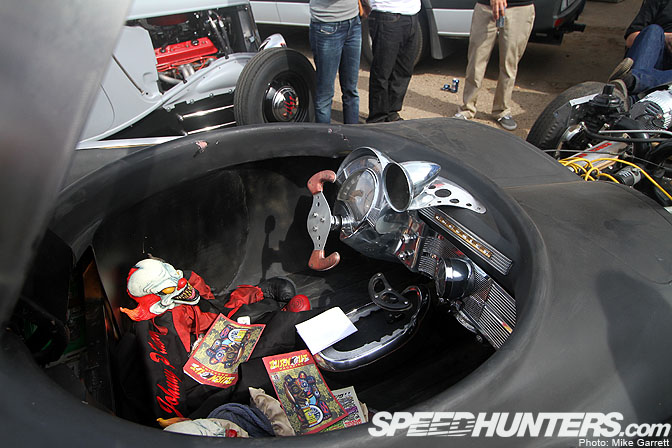 The car of the future!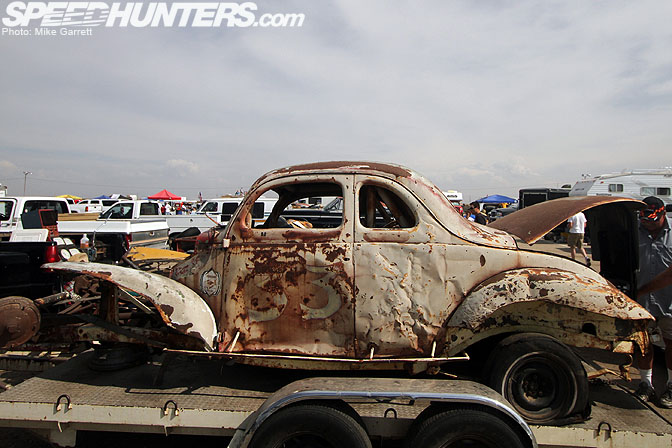 "Pretty complete, just needs to be put back together."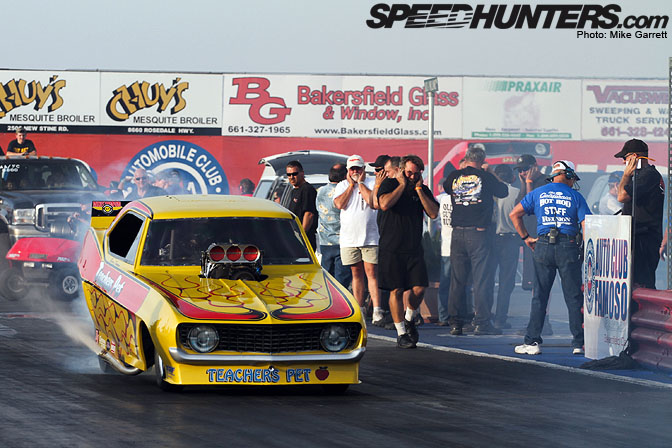 Yep, Funny Cars are so loud that even the guys wearing ear plugs still cover their ears…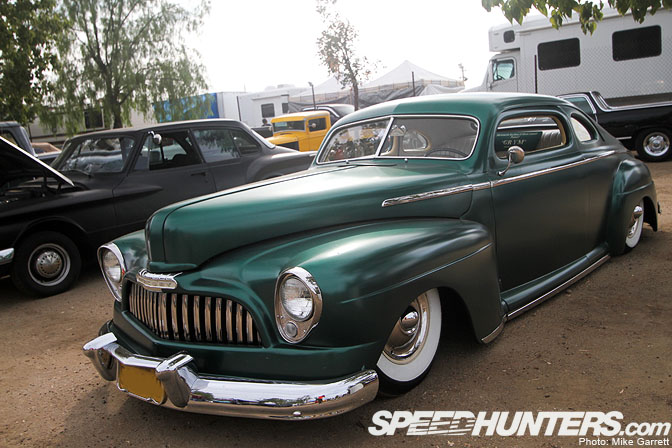 Not every car at the Hot Rod Reunion is about going fast. Some like to take things at a slower, lower pace.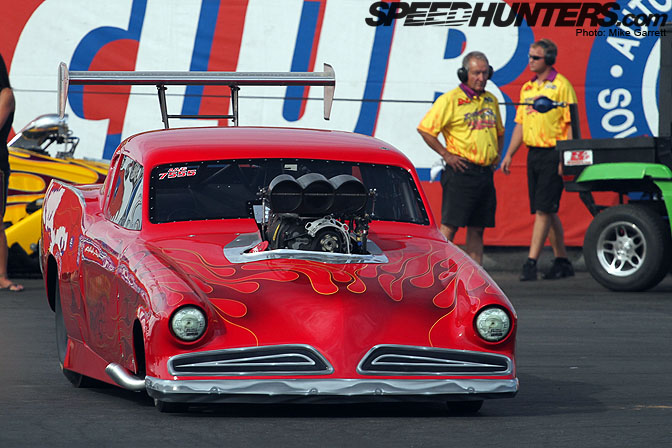 It's a Studebaker! Kind of.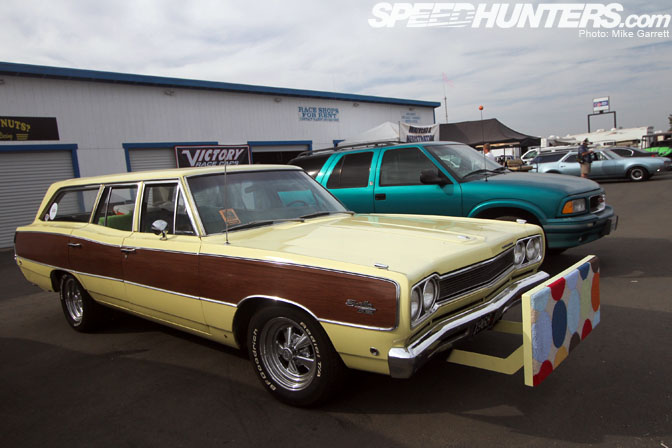 I know this is probably weird, but I was almost more into the push vehicles than the dragsters they were pushing. This Plymouth Satellite is awesome!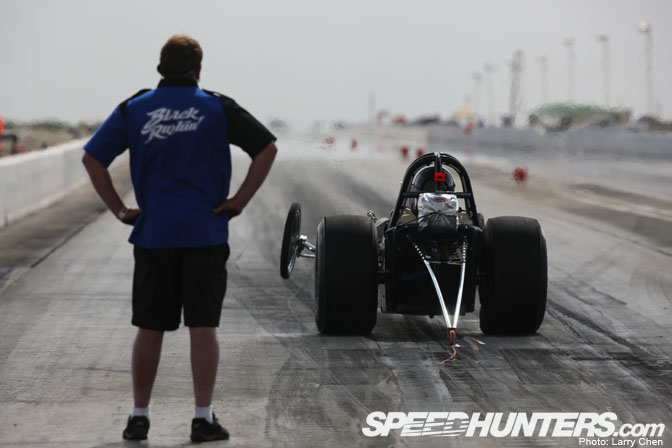 That does it for Part three. I'll be back tomorrow to wrap up my coverage from Bakersfield.
-Mike Garrett