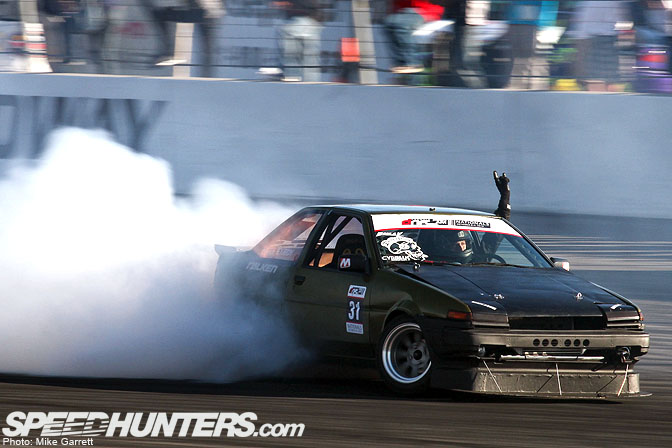 I've been shooting the Formula Drift series regularly for two years now, and I have to say that this weekend's finale at Irwindale was by far the most insane FD event I've ever seen.
The crashes, the championship fight, and the energy radiating throughout the place made this one unforgettable.
Before we dive into the heat of battle, I thought I'd start out with a quick gallery of the action leading up to the main event, including Saturday afternoon's Pro-Am Nationals.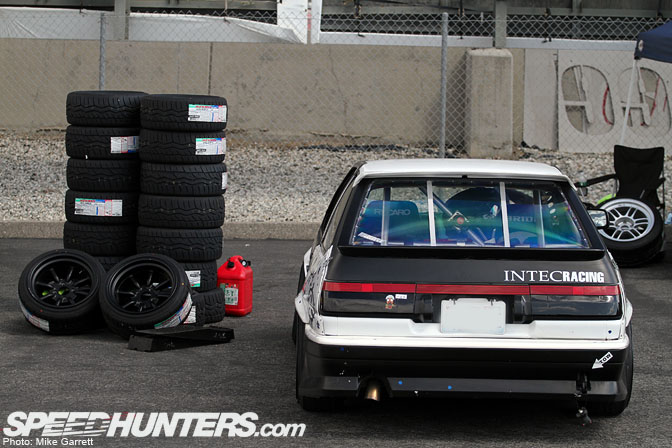 While last year's Pro-Am Nats were held in November, this year Formula D decided to run the competition right alongside the big boys. The skill level of the pro am guys also seemed to be leaps and bounds ahead of what we saw in 2009.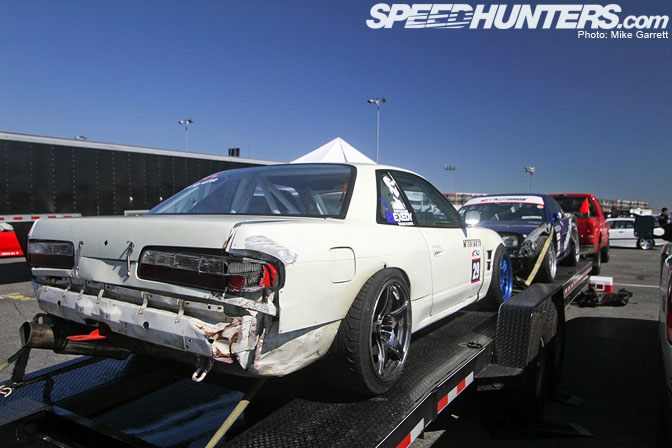 Still, Irwindale can be one of the most intimidating courses around, and more than a few cars would be forced to retire after hard hits with the wall.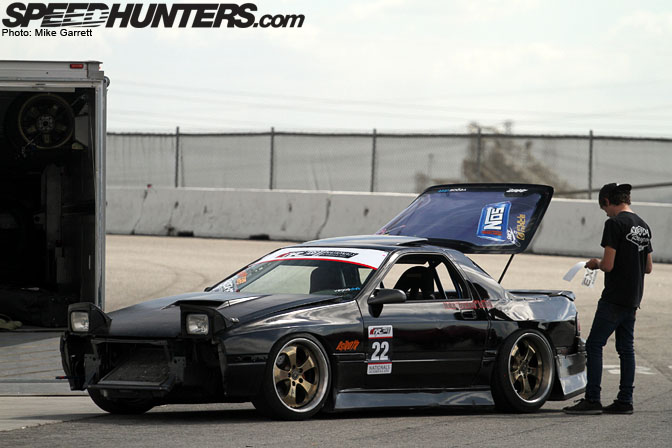 Up and coming drivers from all over North America came out to LA for a shot at an FD license. Drivers like Mike "Bucky" Lang of Las Vegas with his fresh looking FC.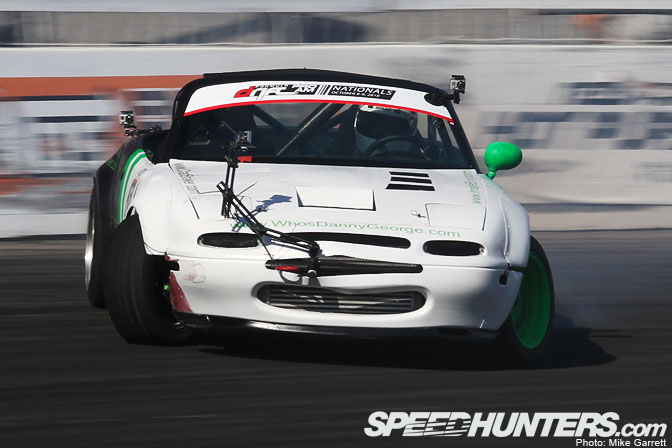 Also repping Vegas was Danny George in his NA Mazda Miata. It's so cool to see a little Roadster coming through the banking at Irwindale.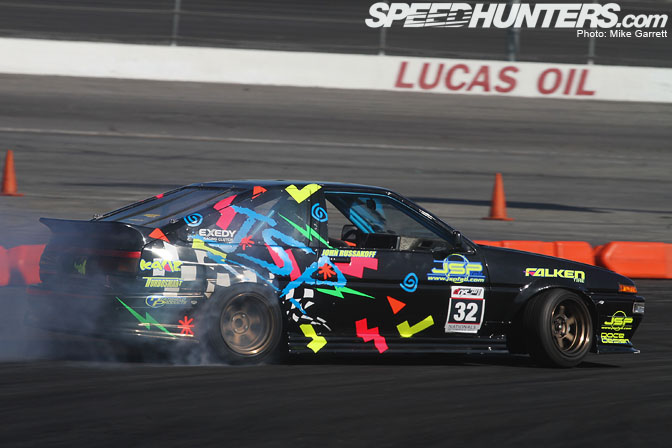 If the competition was based on wheel choice alone, San Diego's John Rusakoff and his TE37V's would be a a winner for sure. Love this car!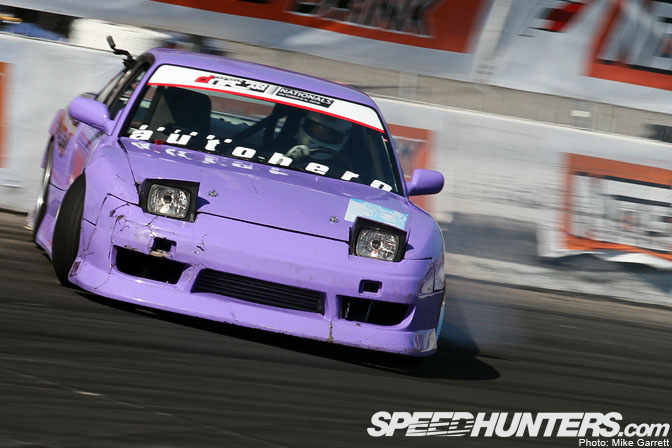 In the end, the pro am competition came down to the super wide S13 of Walker Wilkerson…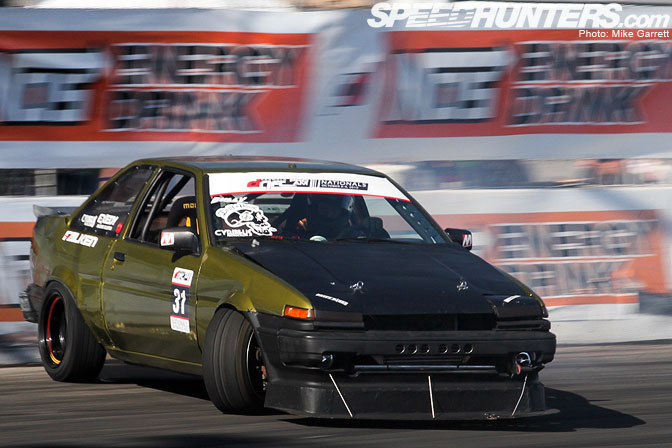 …and the S2000-powered AE86 of Canada's Pat Cyr. After an intense fight, it'd be Pat and the AE86 that came out on top. As you can see, Pat's driving was on point.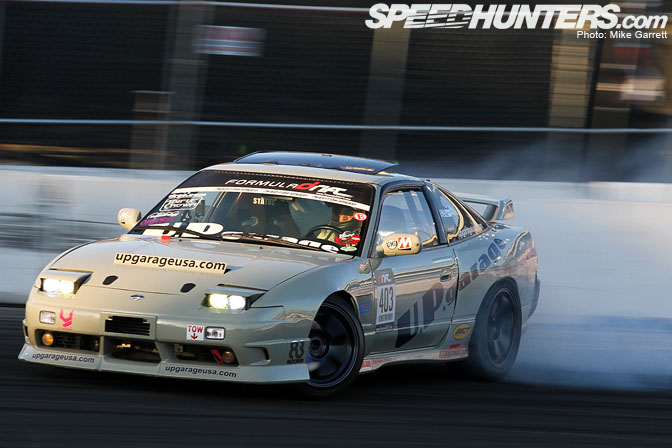 Of course if the pro am competitors are looking for a little inspiration, they need look no further than to drivers like Nikolay Konstantinov. After earning his pro license at Irwindale last year, Nikolay had a strong rookie year in 2010.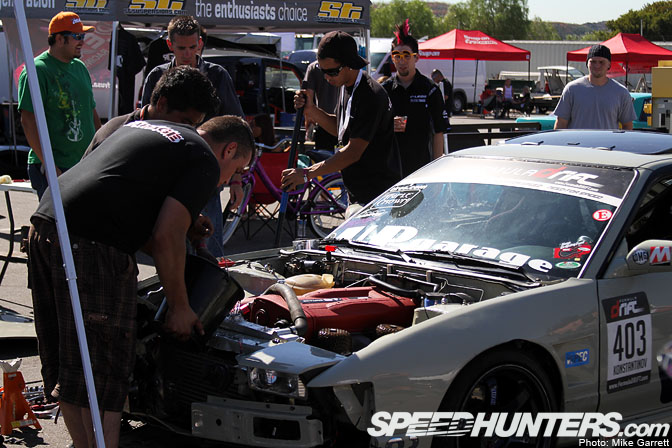 He actually got into the wall rather hard during practice on Friday night, with people from around the paddock lending a hand to get the car ready for his Top 32 battle against Vaughn Gittin Jr.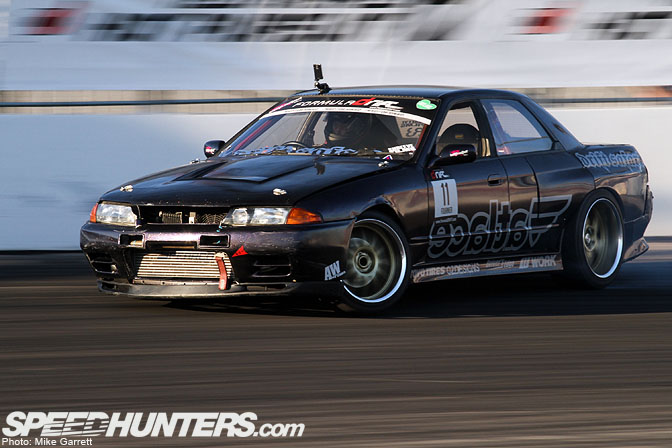 Another former pro-am driver who's been doing big things this year is British Columbia's Ian Fournier. Irwindale would turn out to be Ian's best event by far as an FD competitor.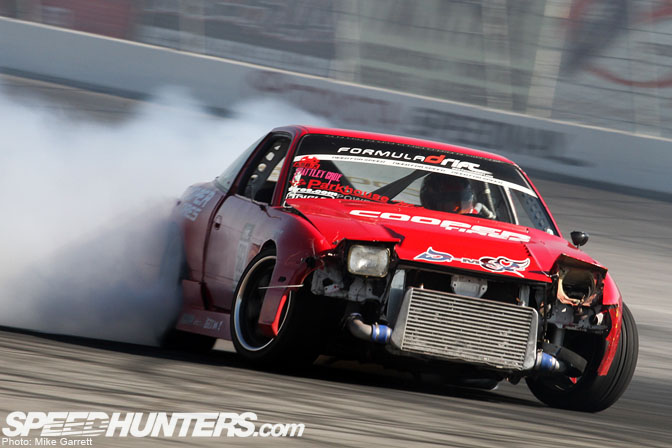 While talking about privateer drivers, Cody Parkhouse is another guy that certainly deserves mention. He didn't qualify, but his practice runs looked outstanding.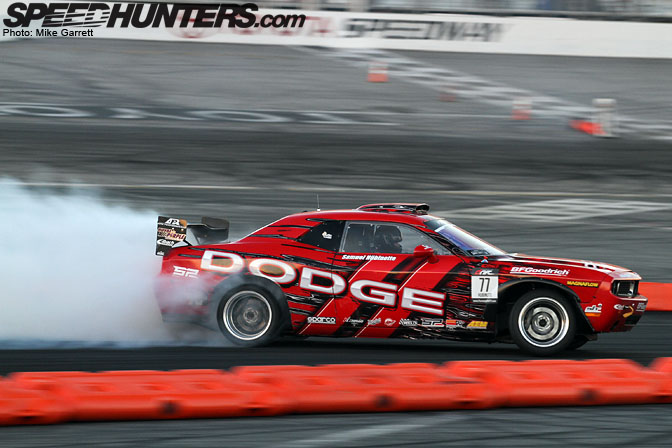 Sam Hubinette qualified no problem, but an engine fire during practice would end his weekend early. Bummer.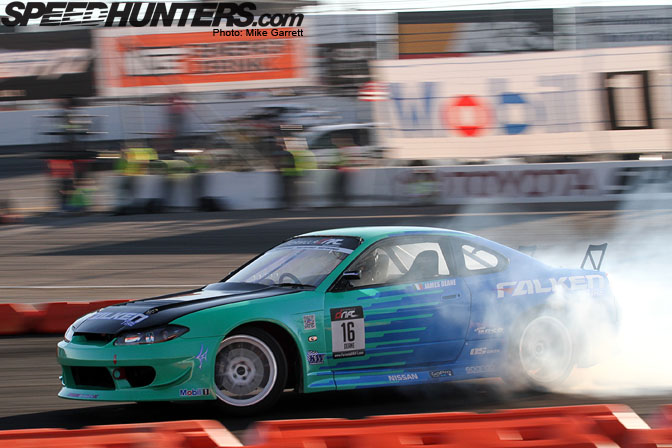 Another driver who impressed all weekend was James Deane in the Falken S15.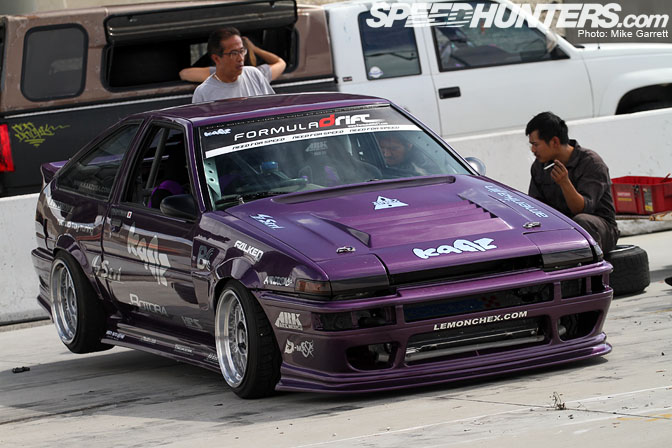 Yasu Kondo's AE86 looks pretty sweet doesn't it? Unfortunately it wouldn't look quite so nice at the end of the weekend…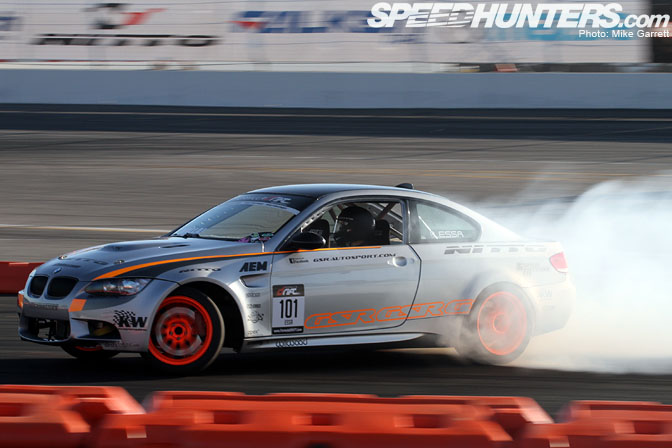 Another familiar face who'd be missing from the Top 32 competition was Michael Essa. It's surely been an up and down year for him and the Bimmer.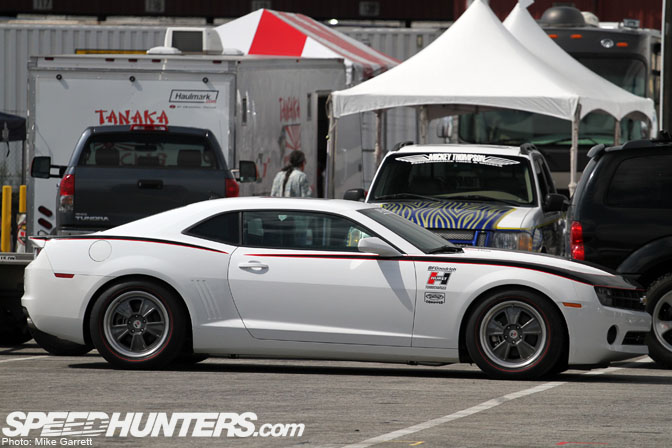 A little off topic I know, but I thought this Hurst-tuned Camaro in the paddock looked pretty cool with its retro wheels and redline tires.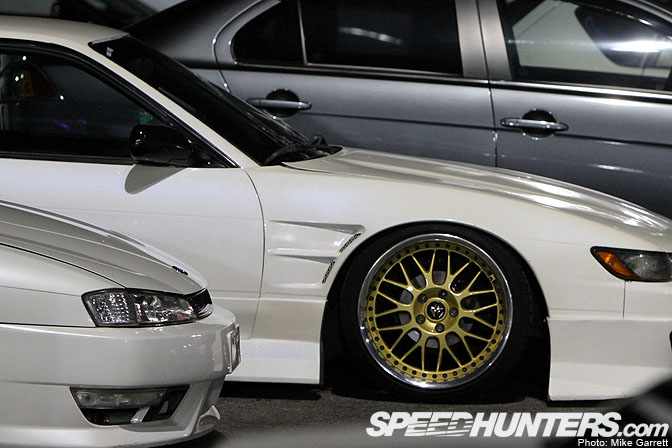 The car show at Irwindale was huge this year. I'll go into this a little bit more later.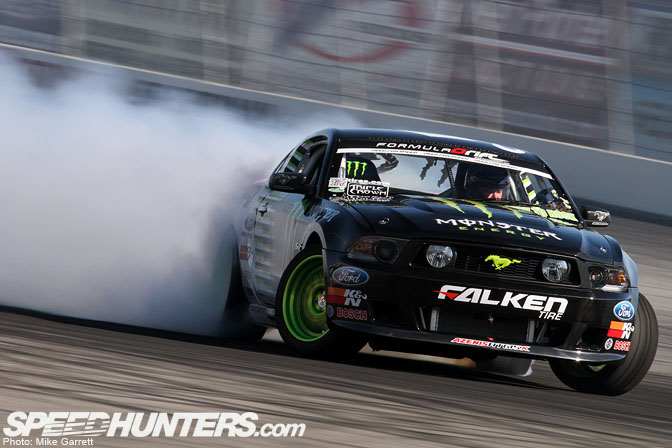 That will do it for now.
Next time we'll jump right into our look at the Top 32 competition, as Vaughn Gittin Jr. looks to clinch the 2010 championship.
-Mike Garrett