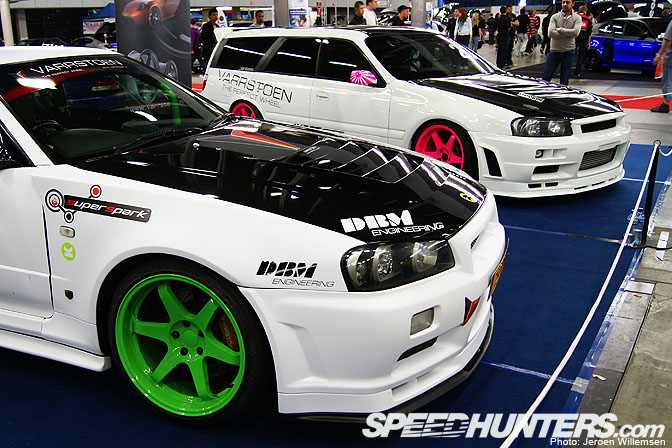 I noticed that one of the commenters said "To be fair, these cars are just the small percentage of the show that does look good, Most of the cars there are either full of tupperware or full of ICE, or both…" in Part I of my coverage. In the end, it all comes down to taste and the availability of parts. Luckily my taste of cars complies with the majority of the Speedhunters audience.
So let's have a look at part two of my coverage of the 100% Tuning Show.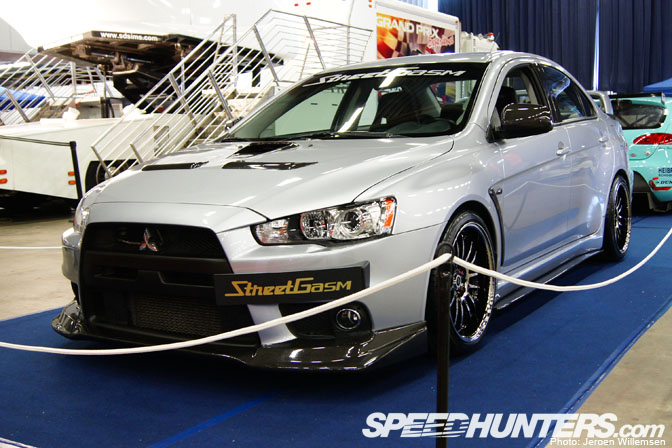 The EVO X is still a car you don't normally see on Dutch roads, I have seen several Sportbacks but it doesn't come close to the real deal. This particular version had a lot of carbon details like the frontsplitter and vent in the fender.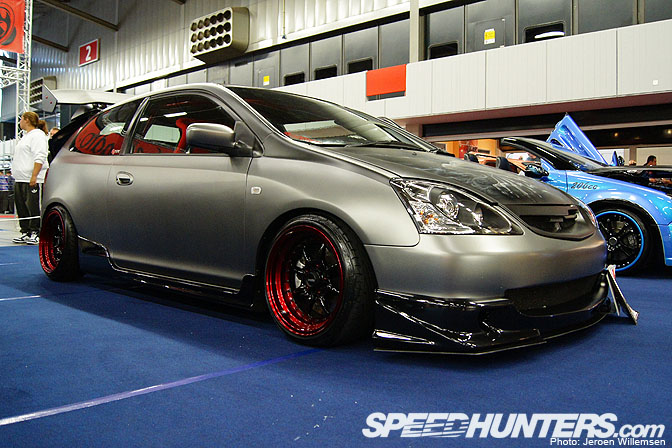 The EP3 Civic isn't a very popular platform to start modifying, but in the right hands they can be turned into a real showstopper.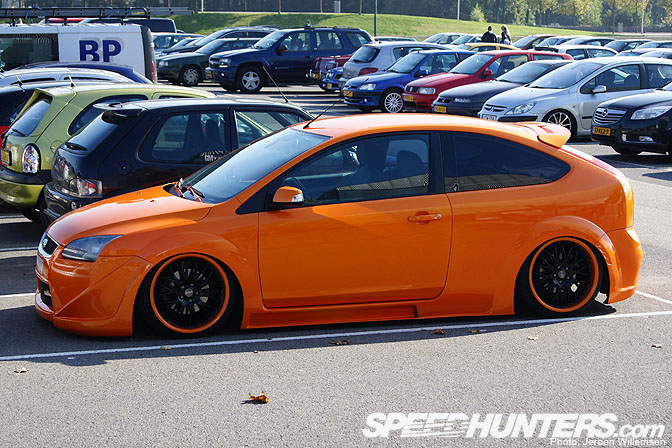 In the parking lot I saw this Ford Focus in a bright orange paintjob. The fact it was orange made me believe it came from Holland but actually it came from Belgium.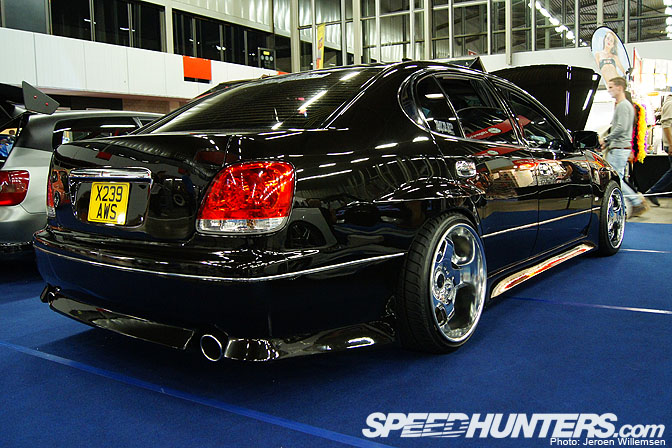 This custom widened GS came all the way from the UK. Another custom part is the trunk, where the inner rear lights have been removed.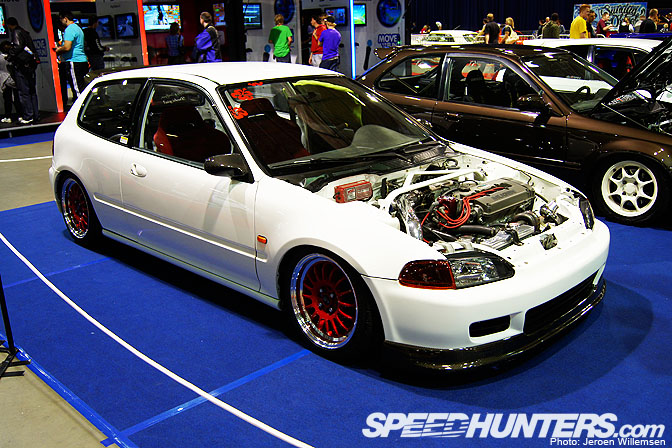 Another cool EG was this turbo'd version that belonged to the same group as the white version in part one.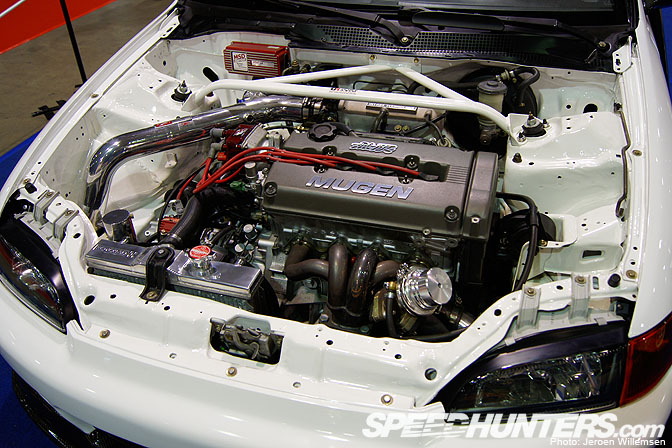 The MSD ignition, Koyo radiator and Mugen valve cover are the parts you can find in almost every tuned Civic. The turbo on the other hand is something special on Dutch roads.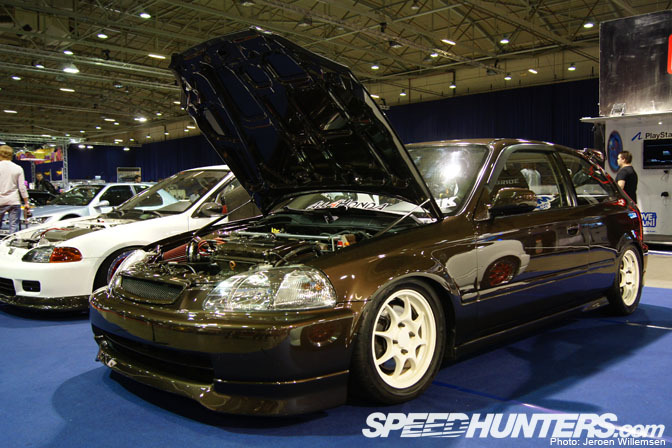 It's younger brother looked exceptionally good in this brown paintjob together with the white wheels.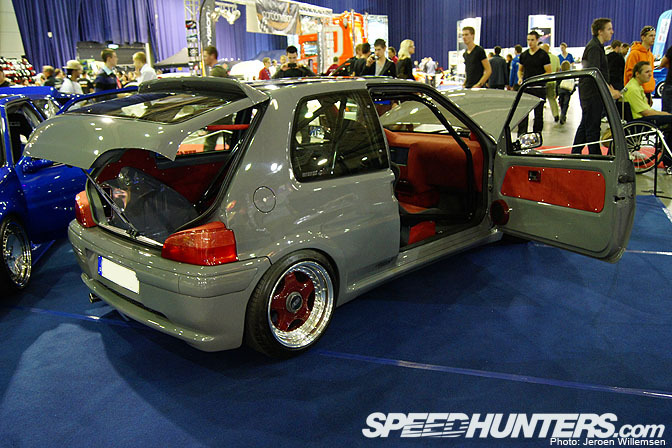 Another look at the grey Peugeot 106 reveals the custom interior. The dashboard and other parts have been covered in a red fabric. Those BBS wheels are hard to find these days, especially in those sizes.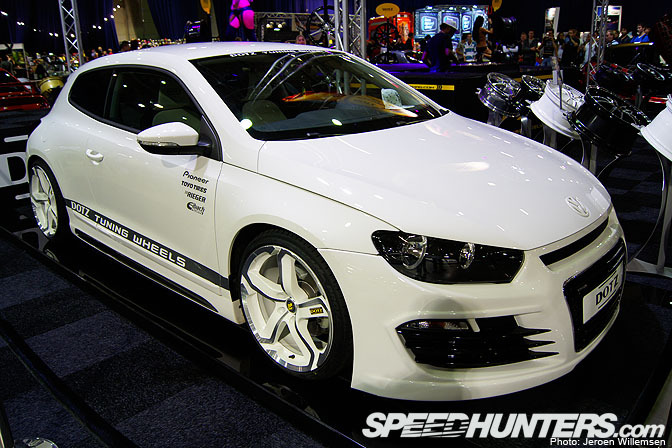 The Scirocco is still a personal favorite of mine. This one had Dotz wheels, which are not my personal favorite but at least it didn't have scissor doors like all the others on the showfloor.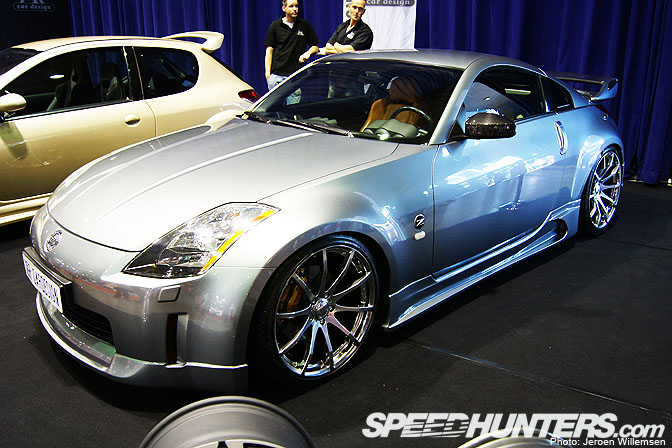 This very clean 350Z could be found on the J&R Cardesign stand.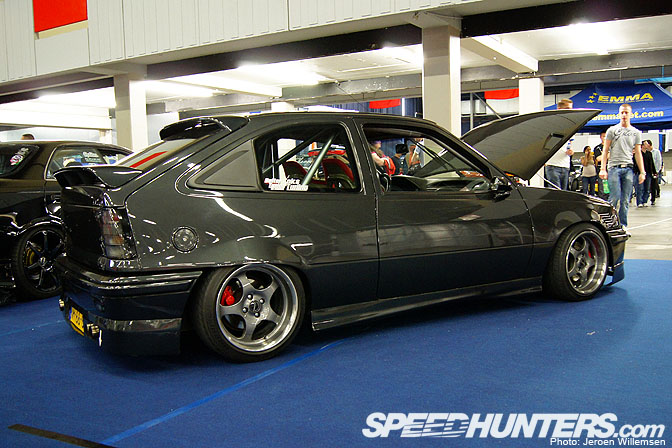 The Opel Kadett is a car you can find in very different guises; many of them don't look that good. This one was the exception.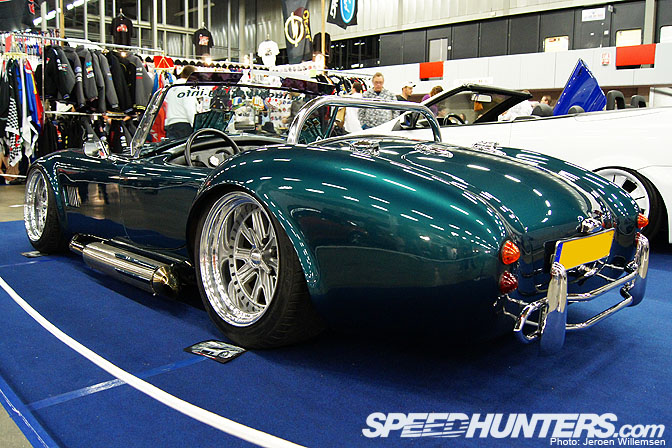 The Cobra on airbags that got a lot of positive comments, something I didn't expected.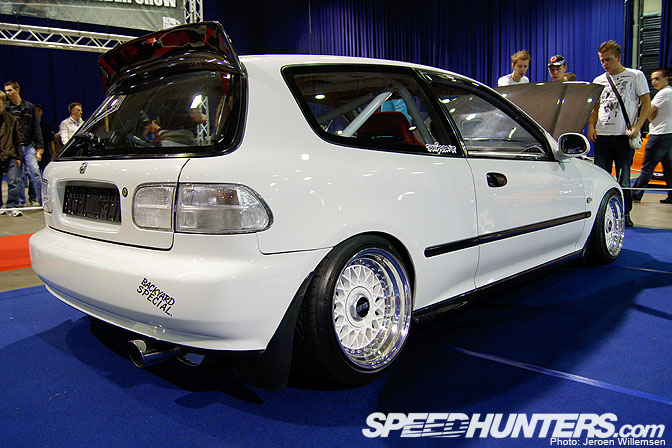 Yep, this car was my favorite of the show.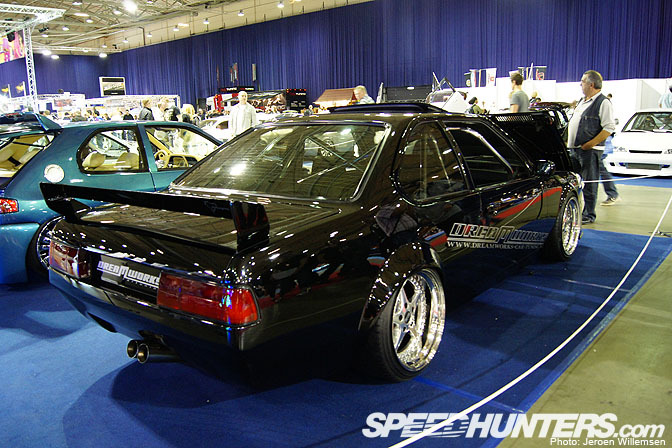 A car that got a lot of mixed comments was this BMW E24 M6. Some called it sacrilege modifying a car like this and others called it carporn. Either way there is no denying it has a lot of presence.
In the next few days I'll have two spotlights from the show.
-Jeroen Willemsen