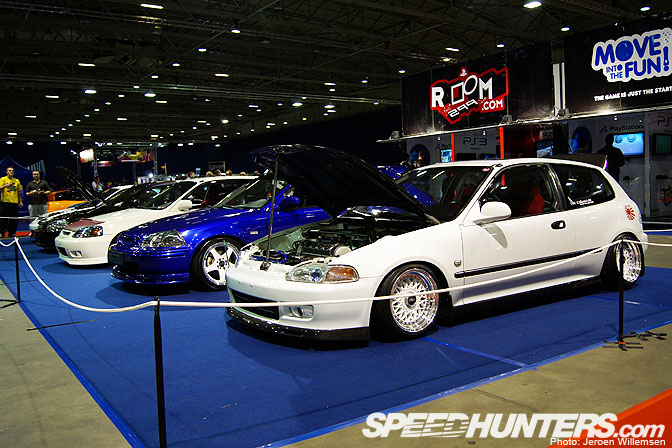 It was that time of year again to enter the showground of the 100% Tuning show in Rotterdam. The show included a very wide variety of cars from all over the country and even some from abroad. This row of Hondas was a very refreshing sight and reminded me of their American counterparts.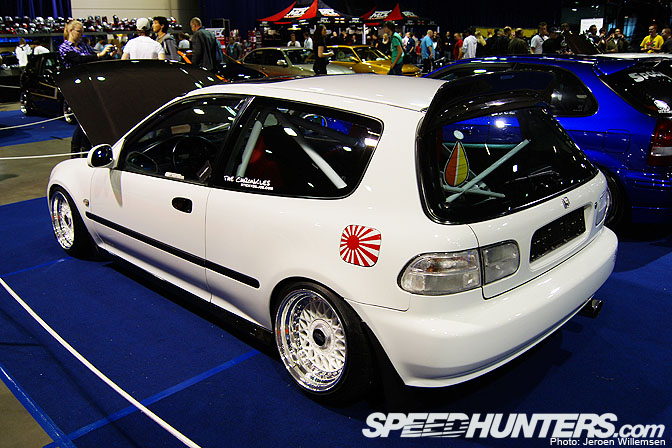 Especially this white EG that looked like it had been inspired by the Phaze2 EG. For Dutch standards it looked incredible with it's awesome stance and BBS wheels.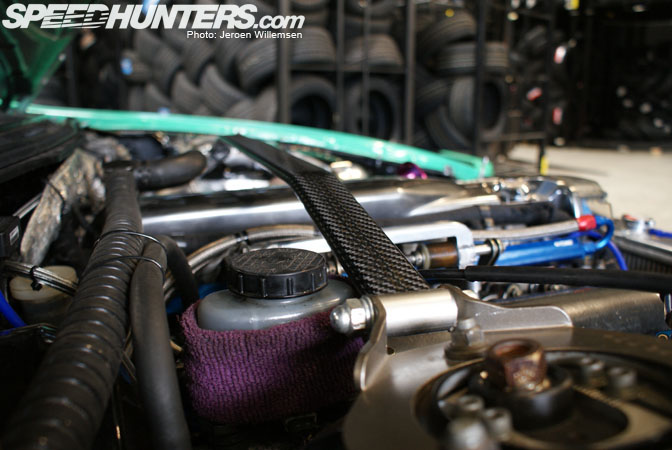 This Peugeot 106 came from Germany together with it's blue brother you see below. It's a very popular starter car for someone who has just turned 18 and got their first driving license.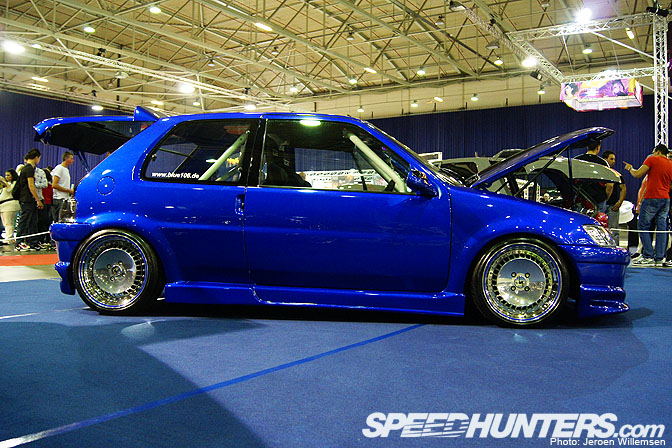 This car had a set of Schmidt wheels and a striking blue paintjob. For more information on this car check out Blue106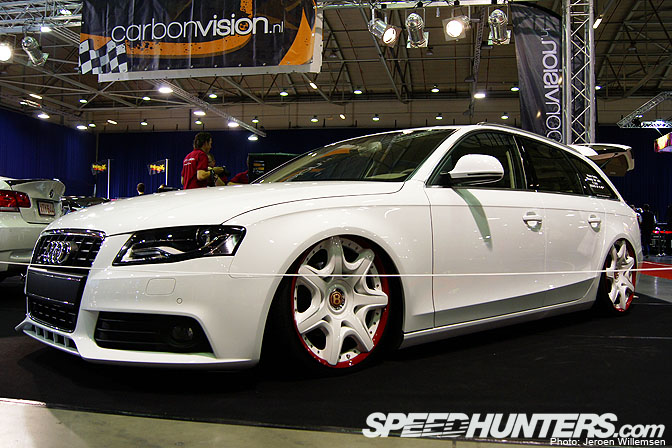 This Audi A4 really impressed me with its white on white theme. When the wheels are tucked like this, it is almost certainly on bags.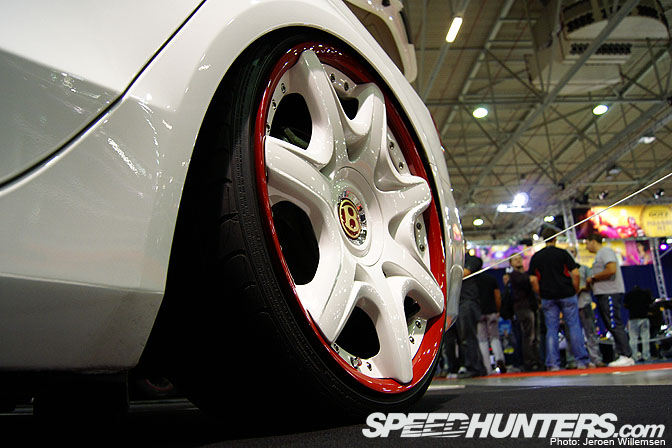 The Bentley wheels with it's red accent worked wonders on the overall appearance.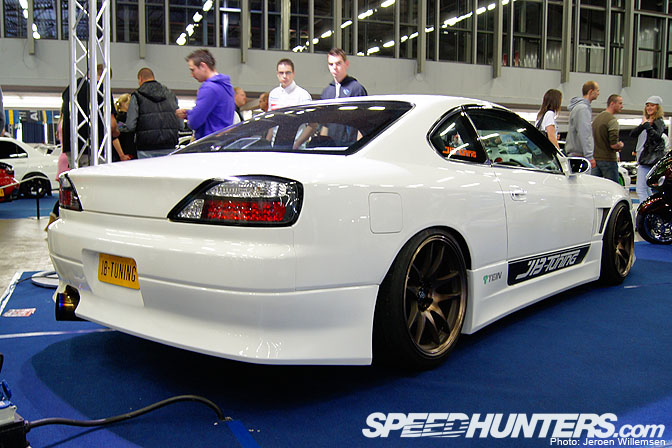 This S15 belonged to the guys from JB-Tuning. A company that specializes in everything Nissan. Their other car they brought to the show was a very special Stagea, more on that later.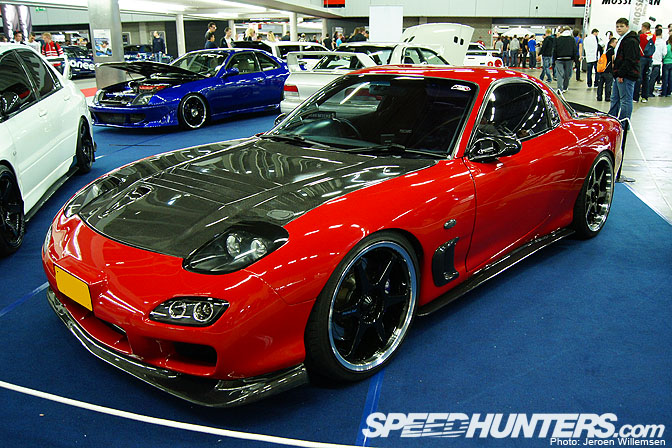 This red Mazda RX7 was one of the first cars I saw when I entered the showgrounds. It had a lot of carbon parts like the hood, front lip, trunk and side skirts. The fact that it didn't have a huge spoiler made it that bit more special.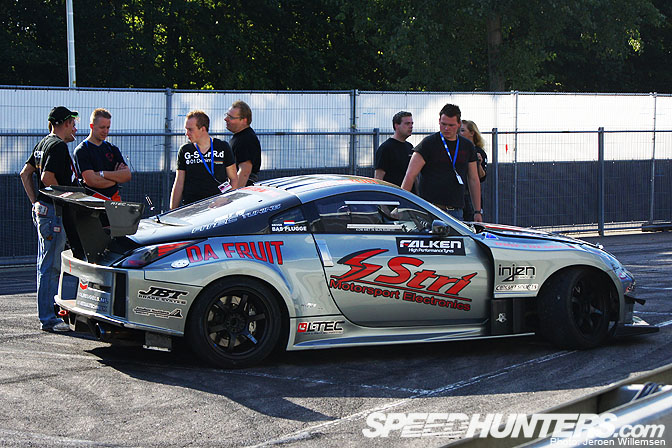 Outside the main exhibition hall was a small strip of asphalt that was used for some drifting demos. This widebody 350Z was one of the cars that caught my eye. Maybe I should do a proper shoot with this car ?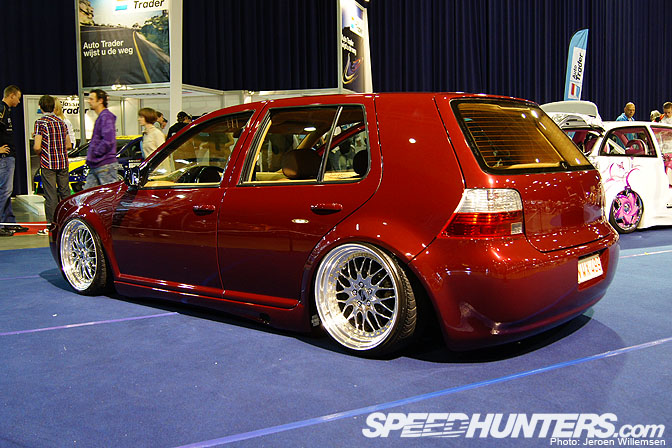 Not sure if this Belgium MKIV was on bags or coilovers but it looked stunning nonetheless.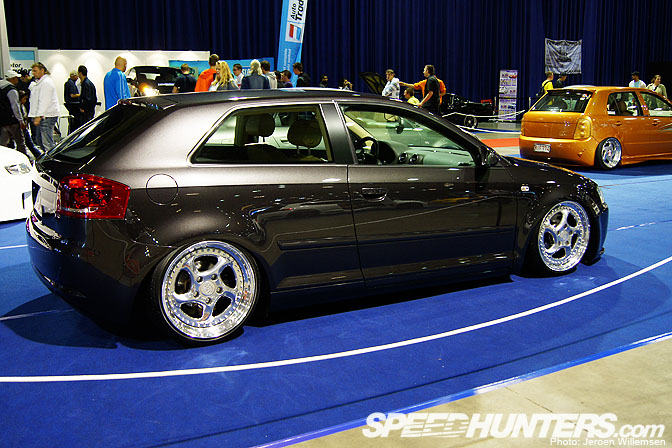 Porsche wheels never looked better on an Audi.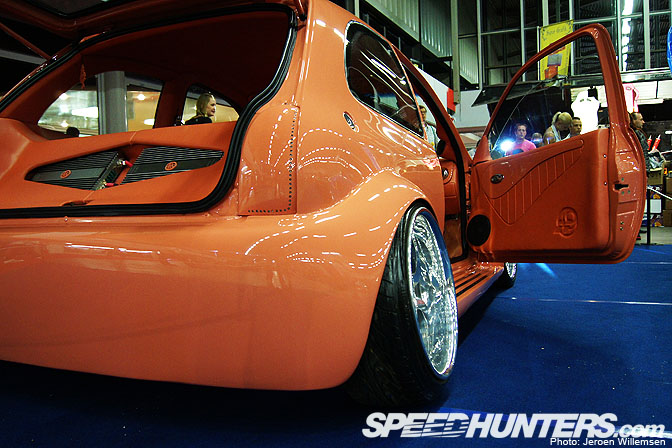 Could this be described as Oni-Kyan or Demon camber? If so it has found its way on a Opel Corsa and European roads.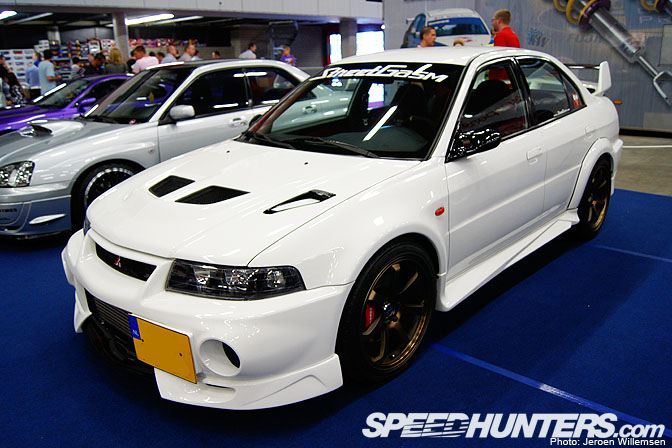 I don't need an excuse to show you guys this pristine Lancer Evolution, they always look good.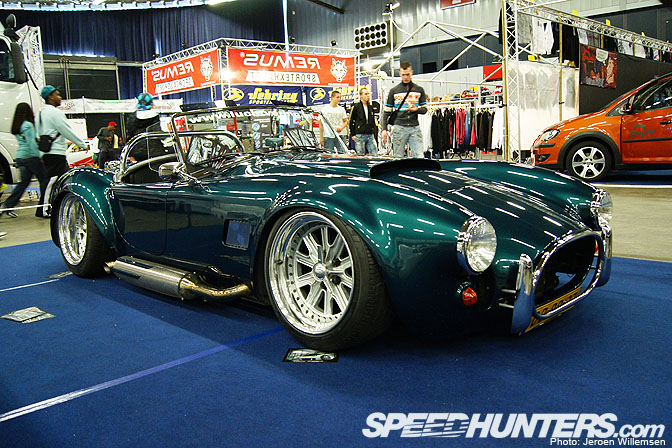 Airbags can be found on a wide variety of cars but this was a first for me.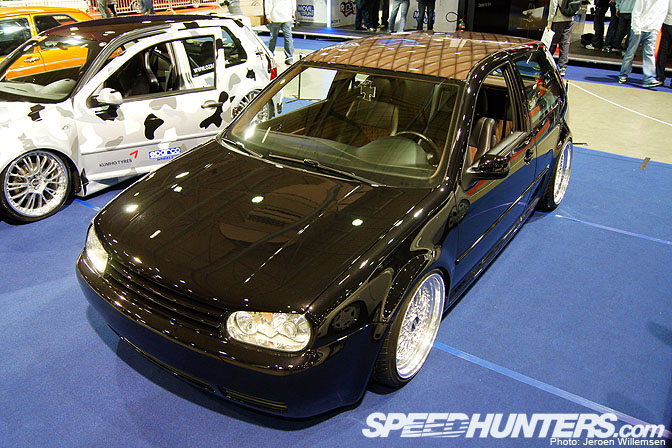 The pattern on the roof of this car was an exact copy of the stitching on the seats.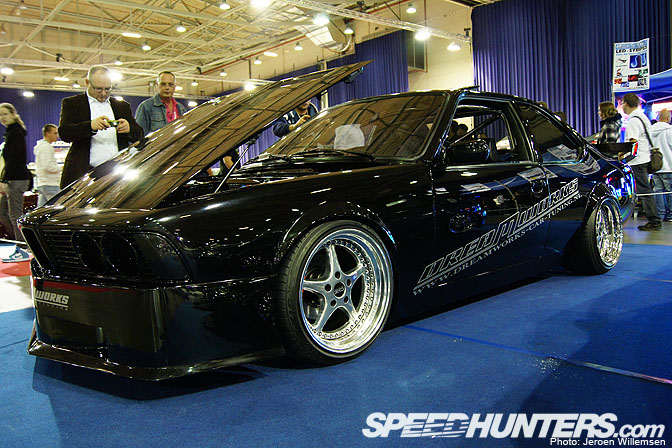 This first generation E24 M6 series looked very menacing with it's black paint and chrome Mito rims. It has a lot of custom parts so I suggest you take a look at some of the buildup pictures.
More coming in part two !
-Jeroen Willemsen