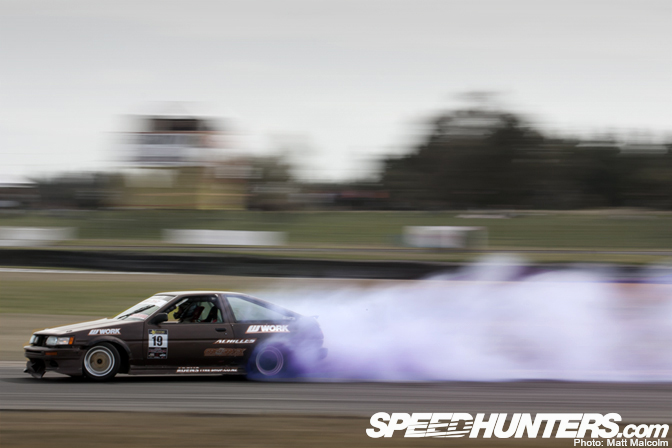 The 2010 Rockstar Energy Drink D1NZ Championship has kicked off with the first round held at Ruapuna International Raceway. As this is New Zealand's premier drift series, Speedhunters was there from the first practice session.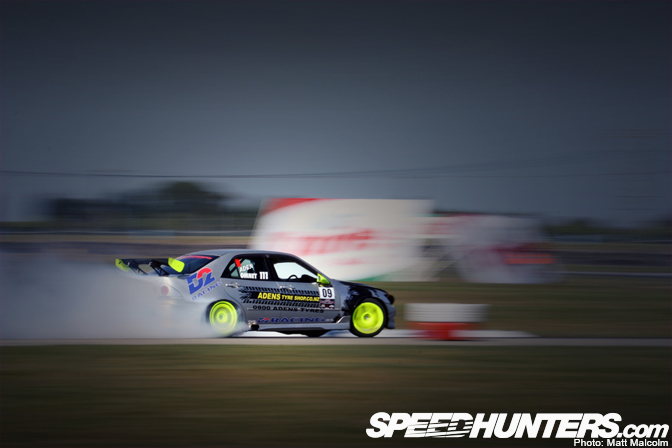 Local driver Aden Omnet's 2JZ-powered Altezza produced an unbelievable amount of smoke and dominated the D1 Rookie practice session.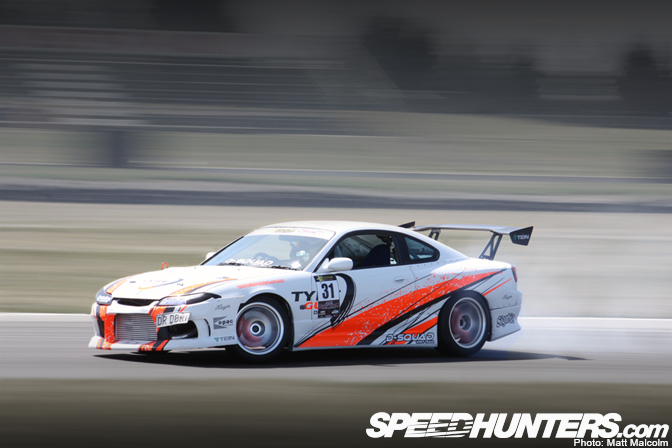 The course was quite technical and a number of South Island drivers looked to have the track dialed in. All were quick to navigate the judged section with accuracy and speed.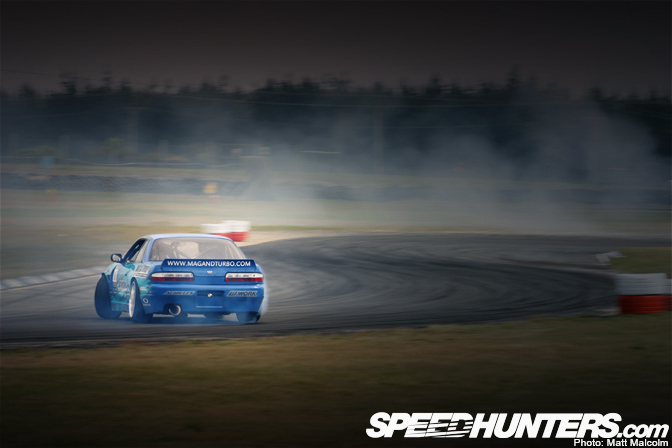 Bruce Tannock's S13 was sporting a new livery. It was looking and sounding great through the center sections of the track.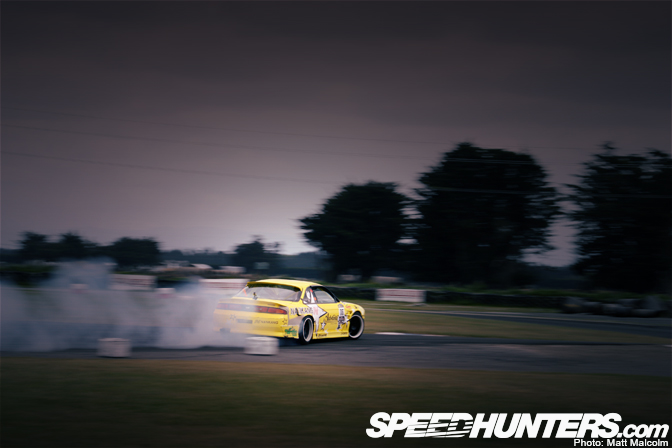 Here's Andrew Redward's used and abused S14 Silvia. I am eagerly looking forward to his new Mazda FC3S RX-7, which he will be competing with soon.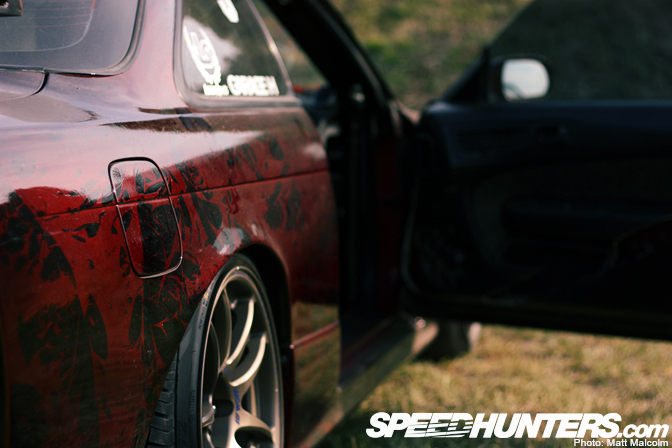 Check out D1 Rookie competitor Simon Bourke's new marble-style paint job. These guys drove all the way down to the South Island, competed, then drove all the way back up in the same car. D1 Rookie life is so bad ass!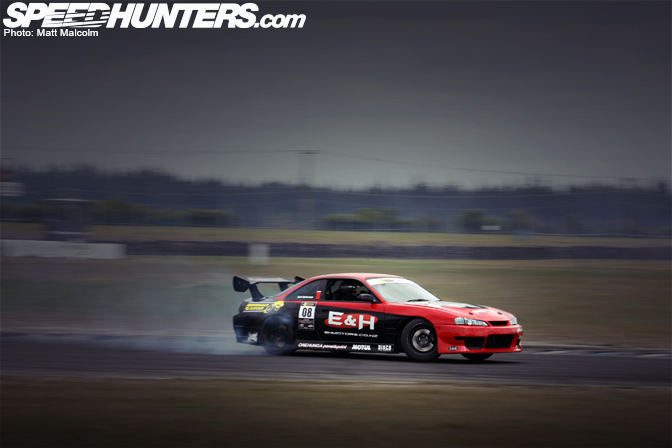 Carl Ruiterman looked solid all through practice. The grip his S14 Silvia has is amazing and subsequently the speeds he reaches are almost supersonic!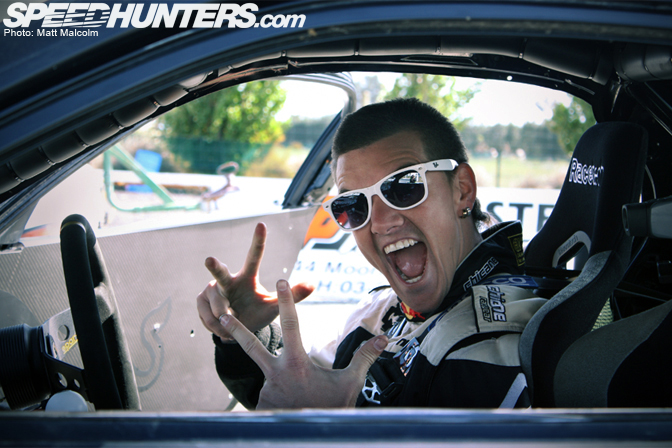 While walking through the grid I stopped by Mike's MADBUL RX-7 to ask him what it was like being back in the old girl. His response is pretty much summed up in the shot above. Choice bro!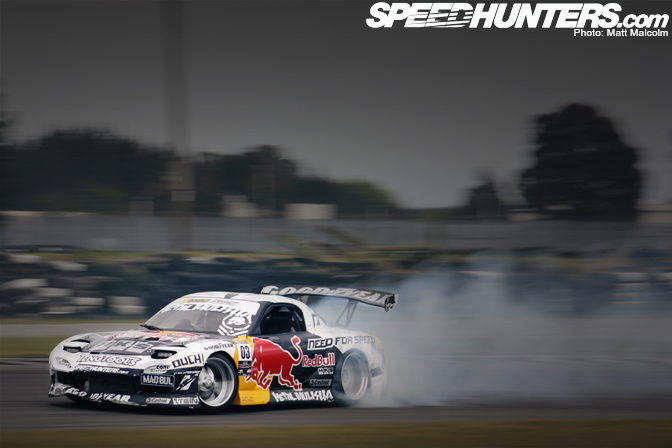 No stranger to competition, Mike's veteran RX-7 was devastating throughout practice.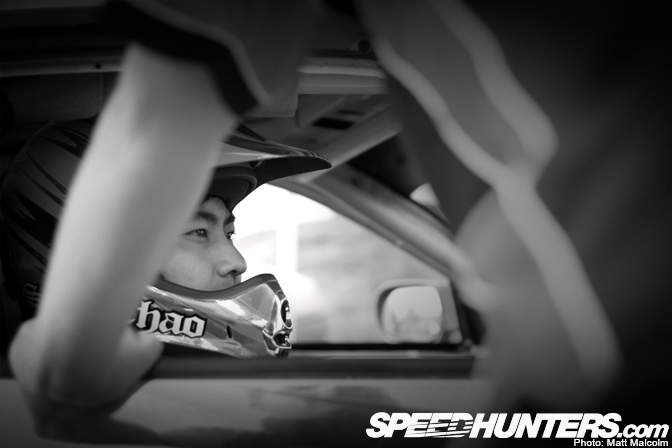 Back to the grid and Sky Zhao steals a quiet moment to talk with his pit crew.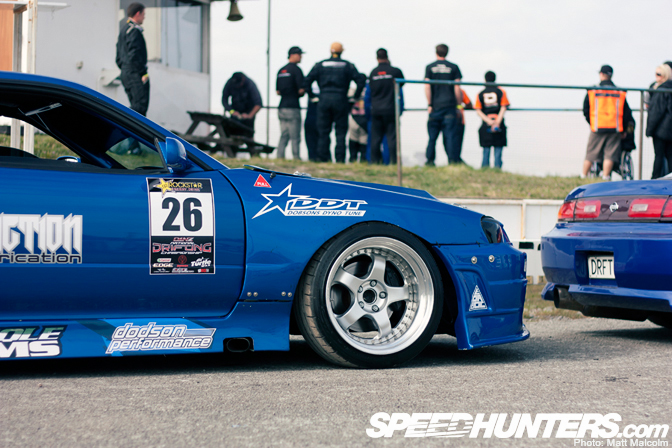 Curt Whittaker's R34 looked menacing, even when stationary.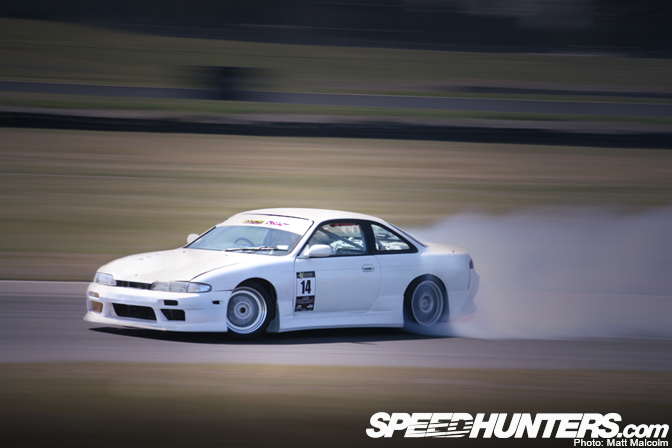 I just love Robert Tomlin's clean looking S14 Silvia. There is something about the raw simplicity that just appeals to me. What do you think?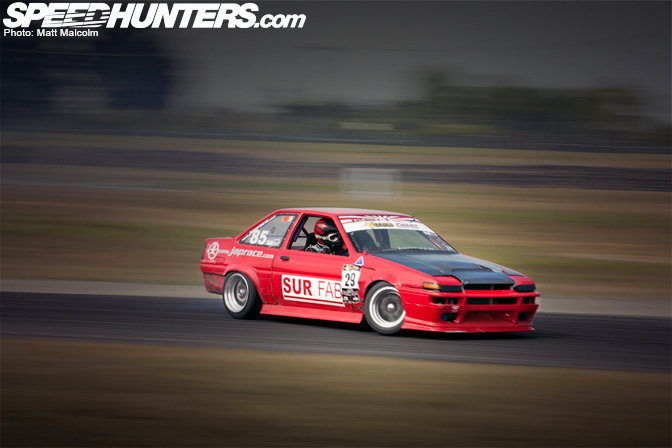 Another hometown hero, Simon Uquart, drove his Toyota AE86 incredibly well during practice and was one of my picks to make the top 16.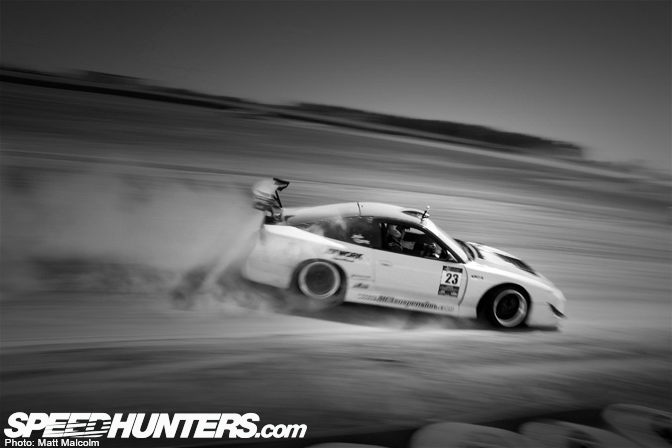 Two Australian drifters made the trip across to New Zealand to compete in the Rockstar Energy D1NZ series. Josh Coote in his 180SX (pictured above) drove well on the unfamiliar track. Unfortunately fellow Australian Jake Jones suffered mechanical problems and struggled to get any track time during practice.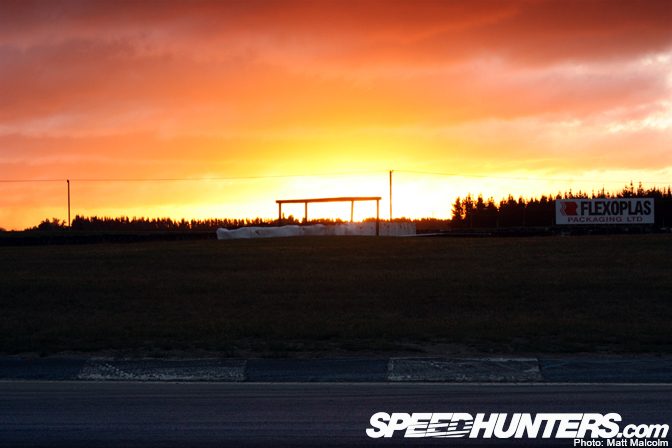 That's it for practice. Stay tuned for more coverage of the first D1NZ round!  
-Matt