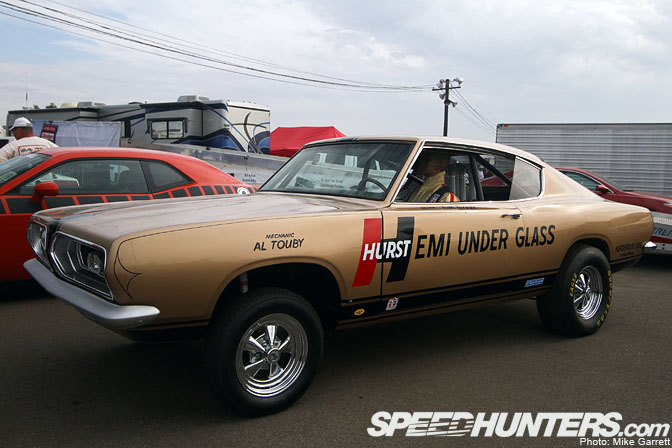 Last week, I took a look at one the most well known exhibition drag cars of the '60s, the Hurst Hairy Olds. To follow that up, I thought I'd look at another one of Hurst's wild exhibition machines – the Hemi Under Glass Barracuda. While the Olds was built to smoke its four tires down the length of the dragstrip, the Hemi Under Glass was to built to shoot down the strip on only its rear wheels.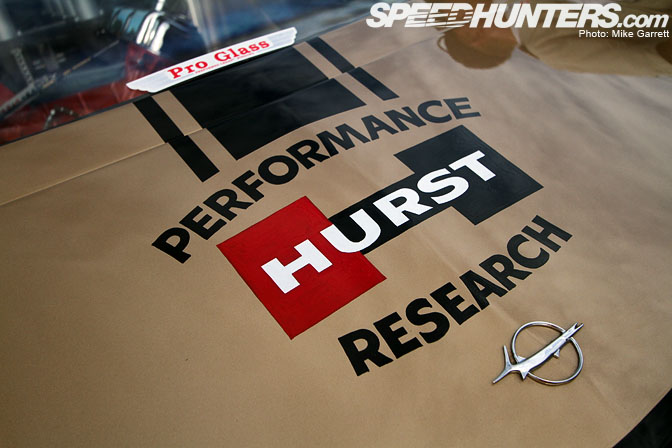 When I saw the car's unmistakable gold and black livery at the California Hot Rod Reunion, I knew I had to do a spotlight. The Hemi Under Glass had several incarnations of the car over the years, with the original being built off the first generation Plymouth Barracuda. The car I saw at Bakersfield is a replica of the second gen version of the car.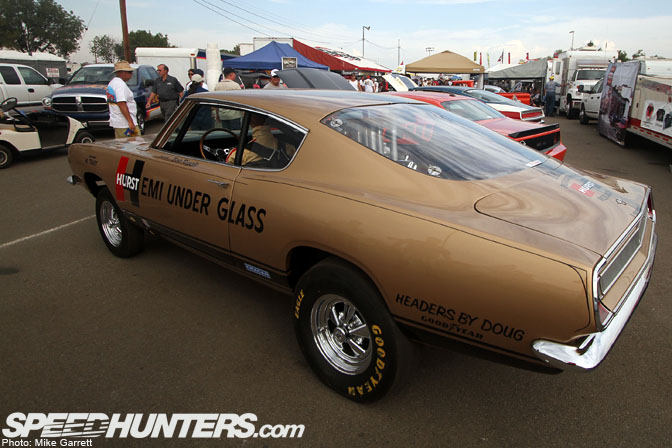 The recipe for wheelstanding insanity was pretty simple really. Take a heavily lightened Barracuda with a Hurst-tuned chassis…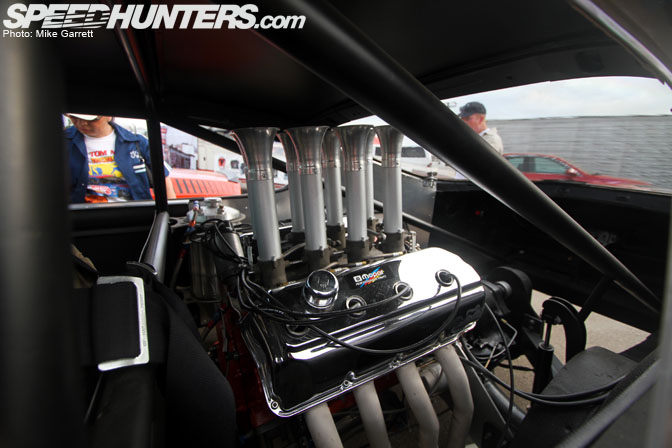 Then drop a worked over 426 Hemi right on top of the rear axle.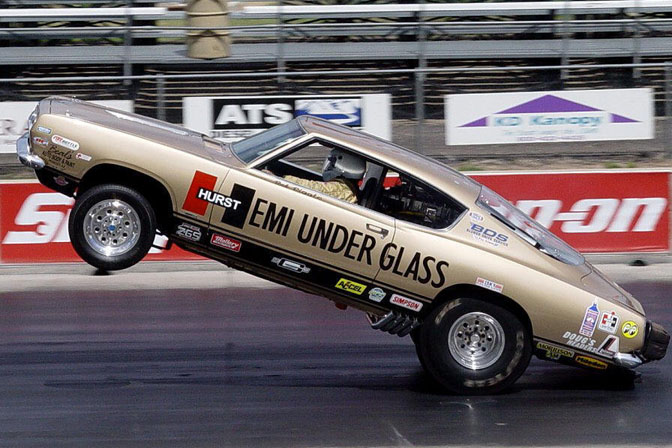 The result was a car capable of some epic wheelstanding. Not just off the line, but down the entire length of the strip. Interestingly, the car wasn't designed as wheelstander from the start. The crowds were so excited by the wheelies though, that ideas of making the car competitive were quickly abandoned.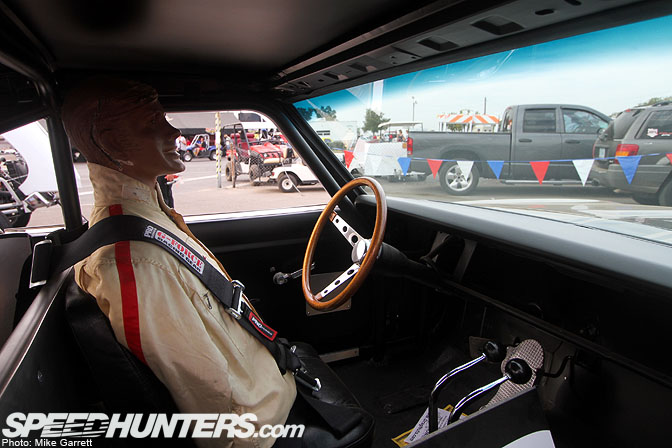 Bob Riggle would be the driver responsible for the two-wheel runs. While wheelstanding, Bob wouldn't look through the windshield to see where he's going, but through a hole in the firewall.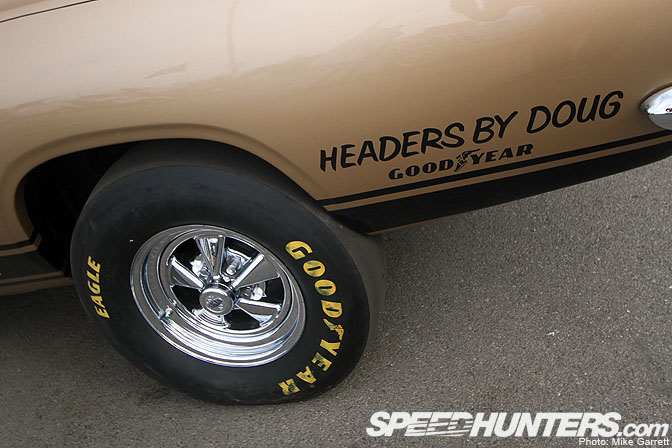 Cragar SS wheels give it that perfect '60s look.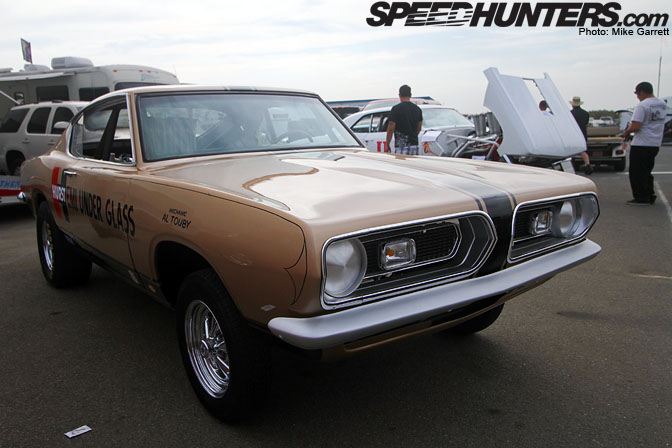 As cool as it is to see replicas of these cars, I can't help but feel a little bummed that I missed out on seeing all the great drag racing of the 1960's in person.
Yup, nothing like being nostalgic for an era 20 years before you were born…
-Mike Garrett