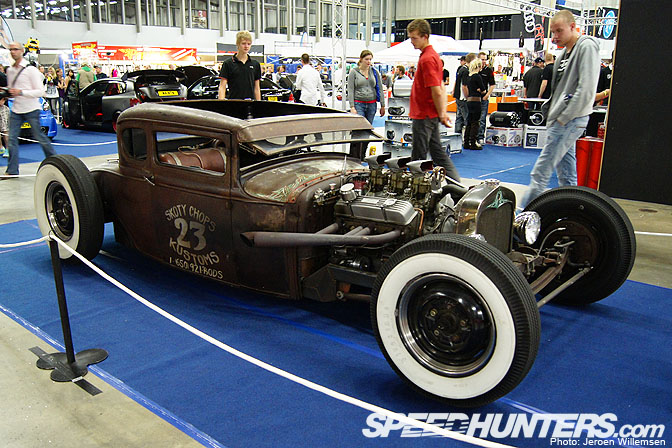 The hot rod scene is pretty much nonexistent in the Netherlands, let alone in other European countries. So I always enjoy the coverage that Mike is able to make on the hot rod related events in the US. So I was really surprised seeing this Ford Model A at the 100% Tuning Show.
The "Skoty Chops 23" as this car is called, has been built by Scott Ferreira in San Francisco. I'm not sure how the car got here, but I believe it has been bought by somebody from Germany.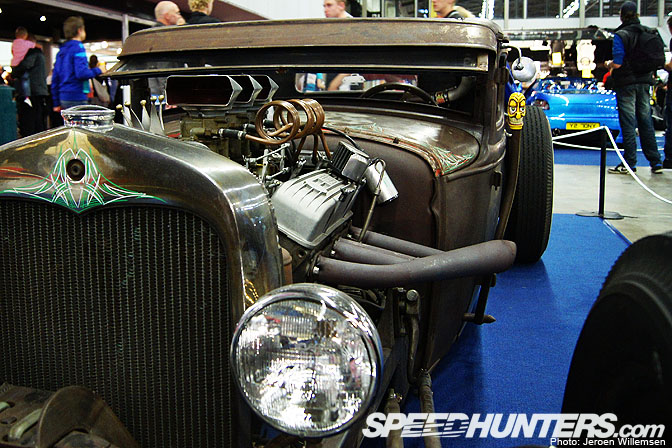 I'm not very well versed in these kinds of cars, so please correct me if I'm wrong. Some would call this a Ratrod but I have been told this is a Hotrod that has been built with a 1950's vibe. The guys got back from the war and started racing these cars and removed all the extra weight even down to the paint. So in the 1950's this car would be called a Hotrod but nowadays it is known as a Ratrod.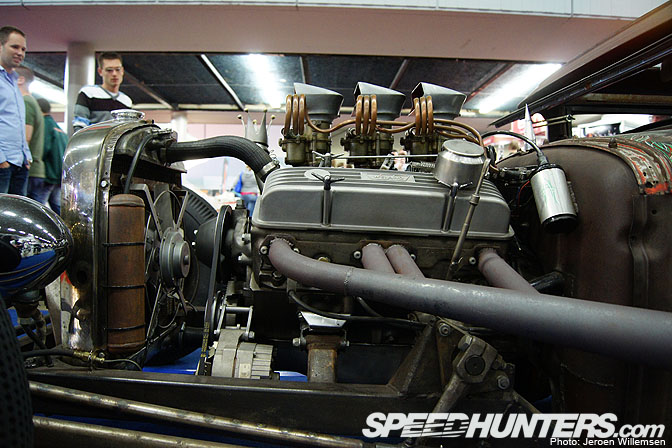 The car is powered by this Chevy 5.7 litre V8. It has a Weiand intake manifold with three Holley fuel injectors. I loved all the details and the fact that the engine was out in the open, you must realize that these kind cars might be pretty normal in the US but they are very rare in Holland.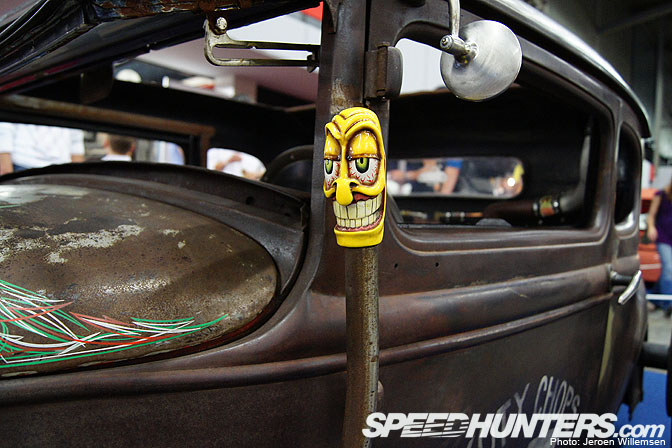 At first I thought this was the handbrake but actually it was the gear lever that connects to the GM TH350 automatic transmission. This must be the coolest shift knob I have ever seen.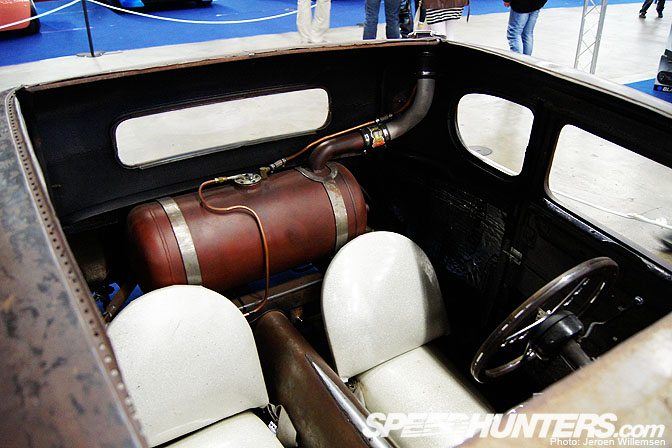 The fuel tank was inside the car right behind the seats. Not sure about the safety aspect of this setup but it looked very cool.
The interior featured a lot of bare metal and some more modern material like the Dynamat sound deadening in the doors.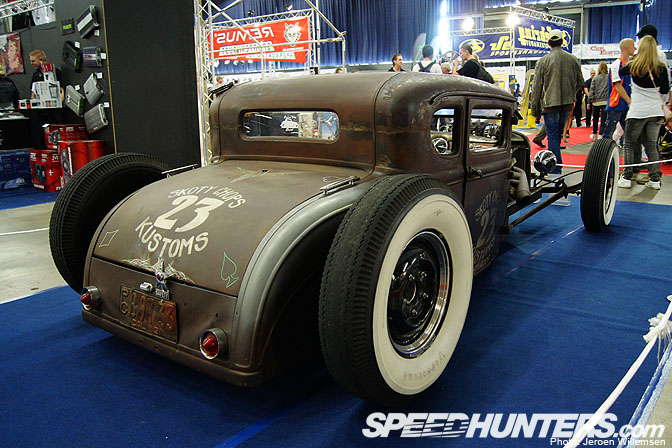 It was really refreshing seeing a car like this and I would love to take it for a spin down the Zandvoort Boulevard. I'm sure they would hear me coming from afar.
-Jeroen Willemsen
More 100% Tuning on Speedhunters