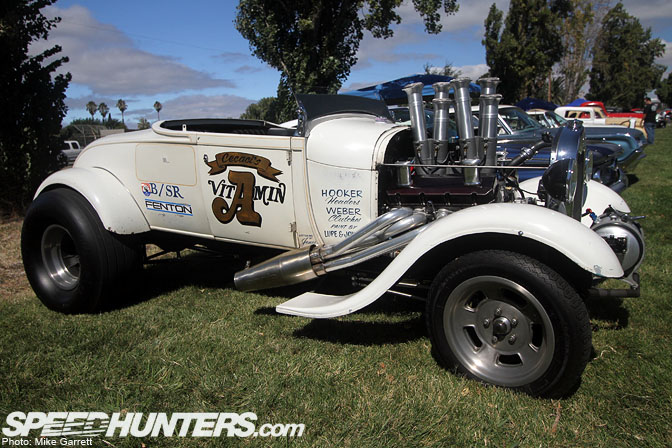 For my first contribution to Drag Month, I thought I'd do a quick spotlight on a car I stumbled across a couple weeks ago at Billetproof in Antioch.
While a lot of the race cars at events like Billetproof are modern builds done in traditional style, this car is a genuine historic drag car that's been converted for street use.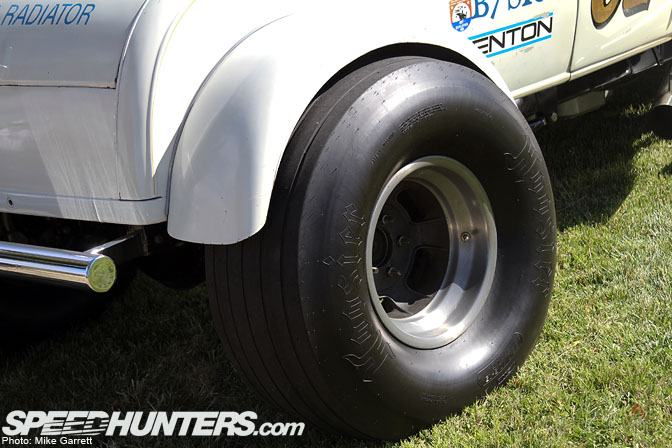 By and large, the Roadster still looks like a race car. One of the first things that struck my eye were the original magnesium race wheels and the enormous Hoosier rubber.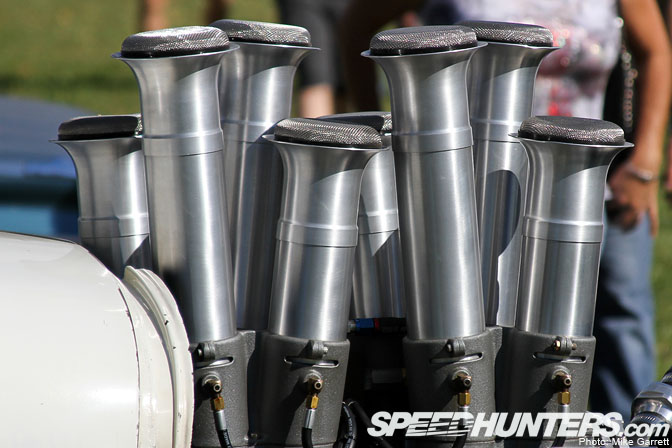 The other thing that drew my eye were these angled velocity stacks. Wow.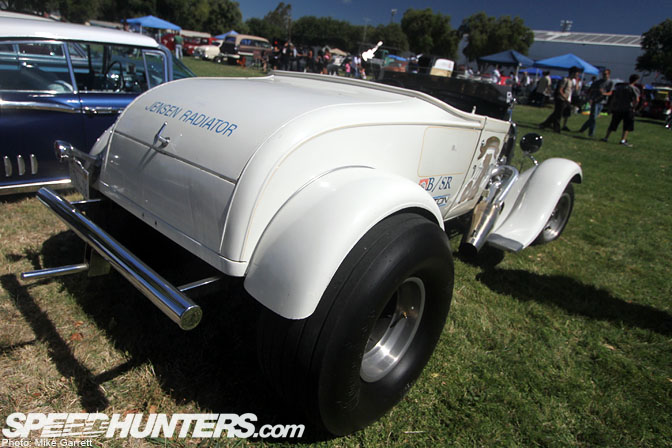 Visually, the biggest thing that identifies the street conversion is the removal of the roll bar. It's definitely unique to see a car like this without one.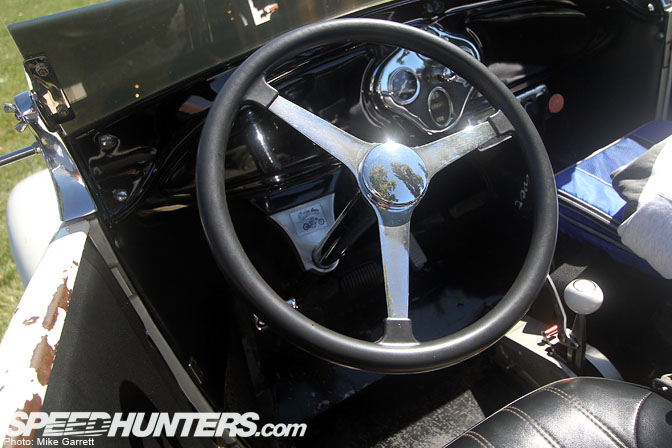 Here's a view of the cockpit where you can see the race shifter for the auto trans. I'm not sure if the car's always been on auto, or was converted from a manual.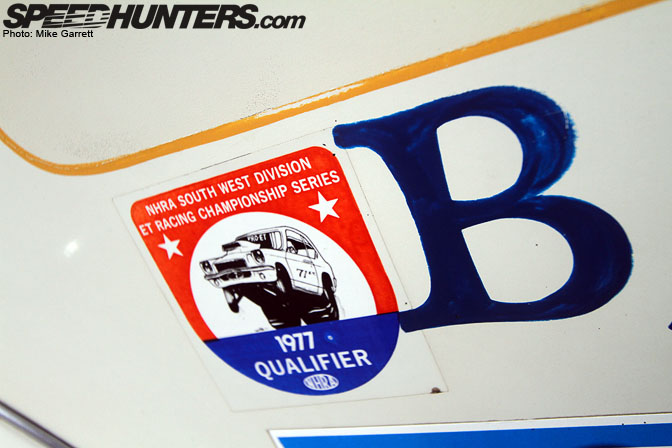 Major street cred right here.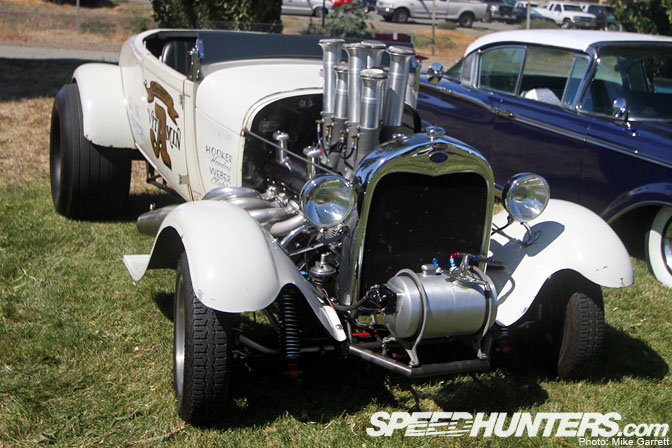 Seeing race cars on the street is always cool, even more so when they look like this.
Can you imagine this thing rolling through the local drive thru?
-Mike Garrett