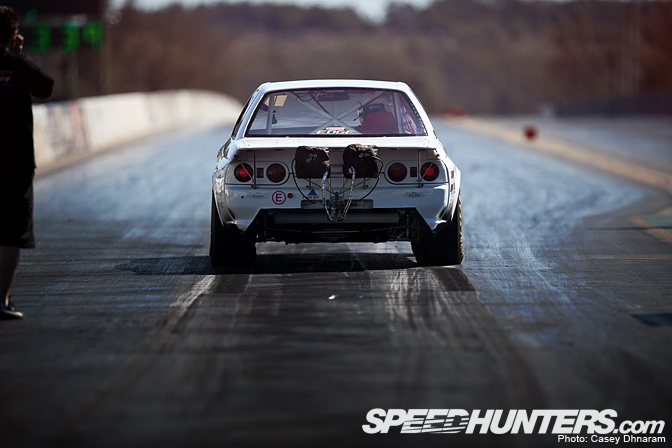 Reece McGregor's R32 GT-R holds the world record as the fastest ever GT-R. Having snatched the long-held title from HKS, this New Zealander's GT-R is now the one that everyone has in their sights.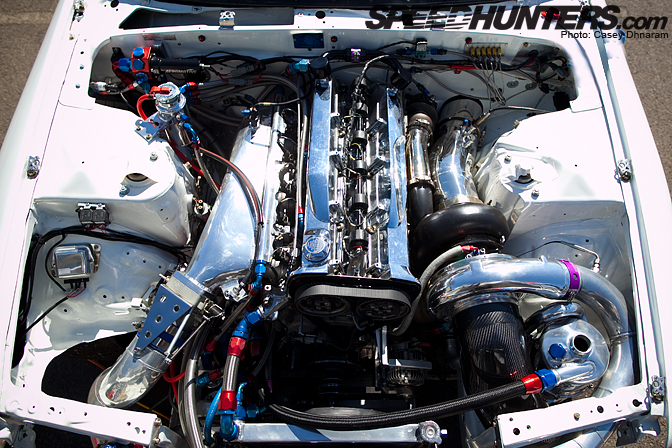 You may remember my previous post on the car testing prior to Jamboree, so let's take a closer look. The GT-R, prepared by the Heat Treatments team, has run a devastating 7.57 @ 190.7mph which broke the record held by HKS' R33 GT-R. Under the hood is a dry-sumped RB26 with a single turbo conversion and running on methanol. It produces 1668hp and is capable of revving up to 10,000rpm. Check out the dyno run here.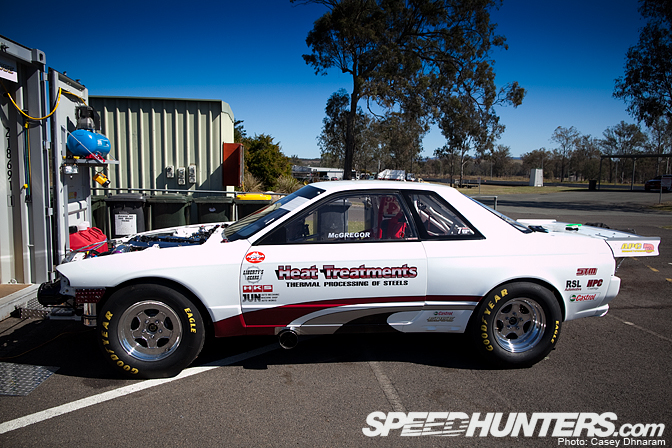 Transmissions play a huge part in drag racing, and the Heat Treatments R32 GT-R uses a Liberty five-speed. It's fitted with an air shifter with adustable pressures for each gear. The button is located on the shifter for gear changing.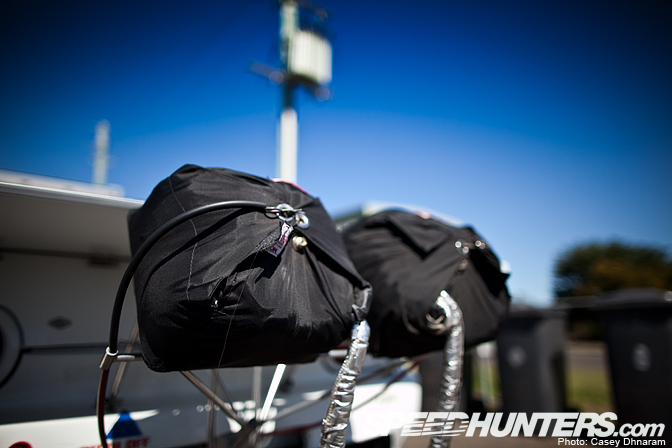 A pair of 'chutes help to pull the 190mph machine to a halt.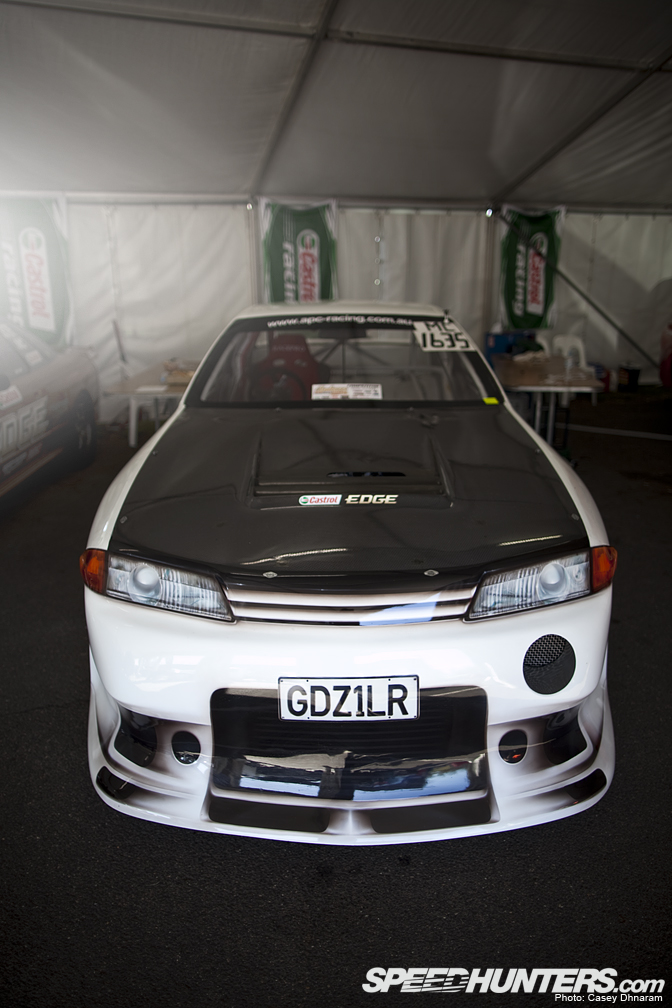 The R32 has been resprayed in custom Ice White paint with the headlights and blinkers airbrushed onto the one-piece front bar.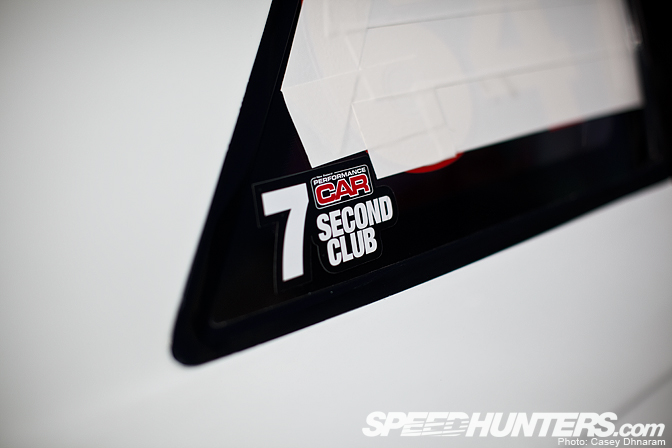 Few cars can wear this NZPC decal.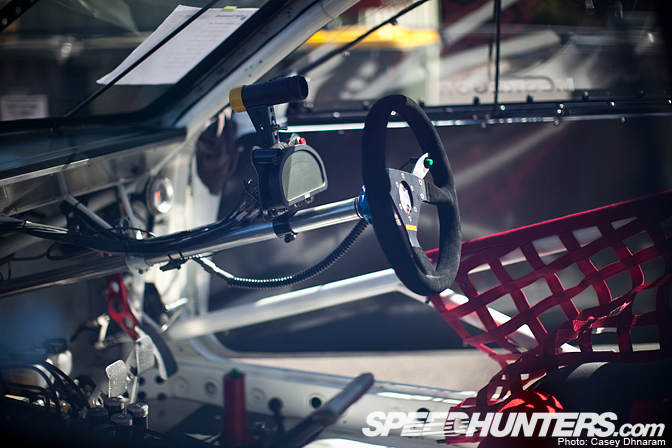 The interior is obviously simple to keep weight to an absolute minimum. Lexan windows are used, while the driver is held in place by a five-point harness and Race Pro seat.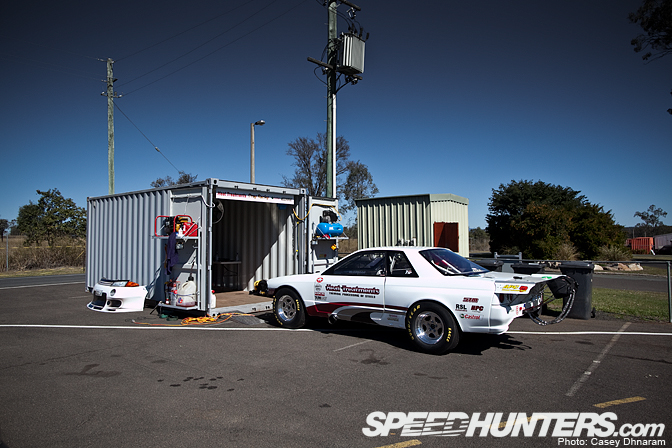 I have to say, one of my favorite aspects of drag events is hearing the cars launch off the line. In case you haven't seen the Heat Treatment's GT-R run down the 1/4 mile, here's a YouTube clip of its record breaking run.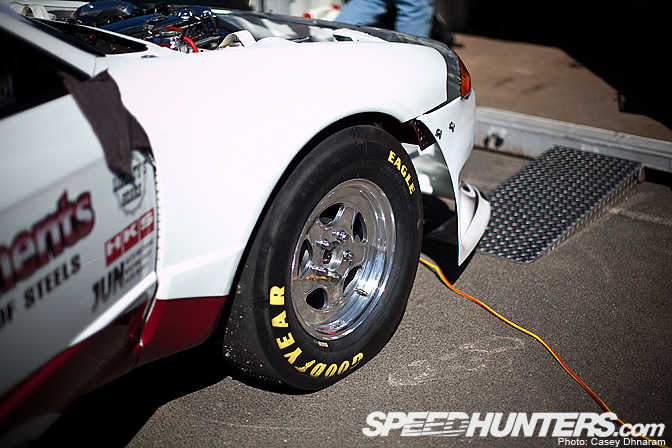 The car rides on a set of ubiquitous Bogart Racing rims wrapped in Goodyear slicks.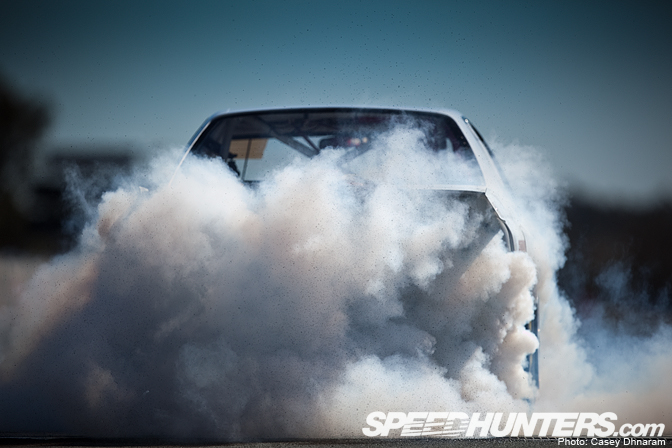 It was unfortunate the GT-R only got to run a couple of times at Jamboree last month, having snapped an output shaft on its qualifying pass. I hope to see Reece and the rest of his crew back in action next year, and I'm looking forward to them going even quicker!
-Casey Dhnaram