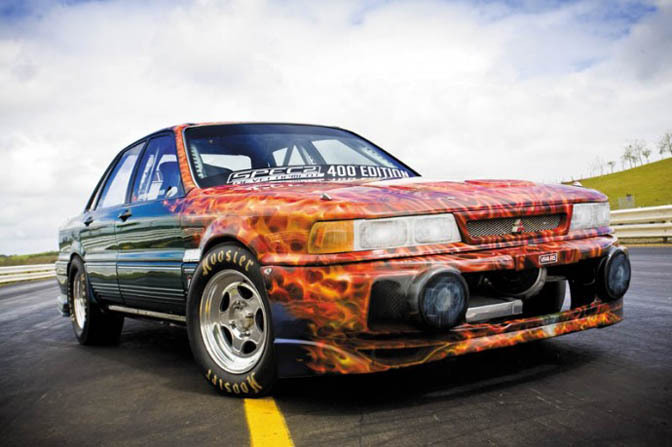 The Mitsubishi Galant may not be the most obvious choice to start with and definitely not the most beautiful car (I might offend a few people with that last statement.) But this car is not so much about the outside but more about what is underneath it's outer shell, so I'll concentrate on that.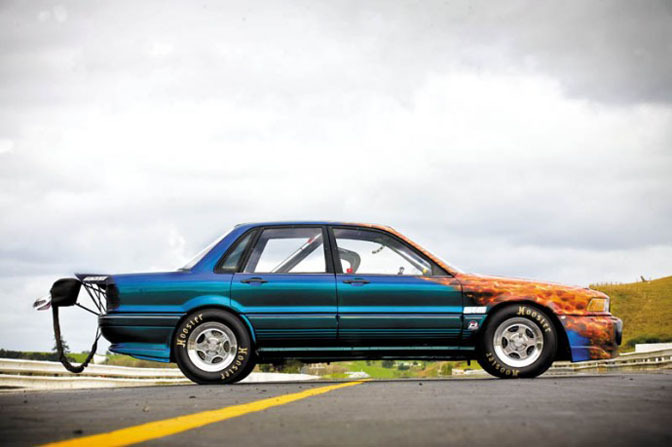 The chute and Hoosier tires are a sure sign that this car has been built with only one purpose in mind. It is drag month after all …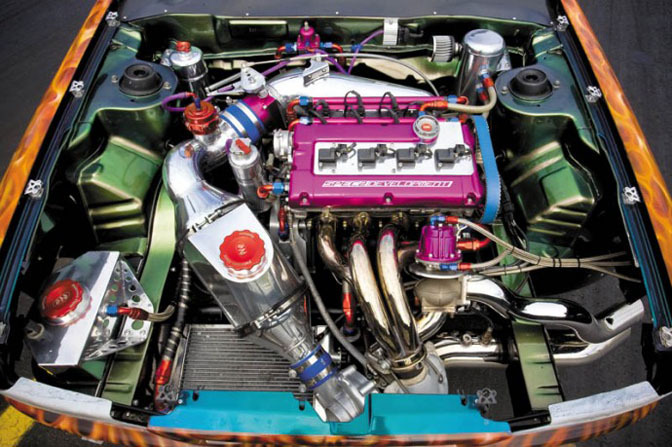 The amazing clean engine bay is filled with top notch parts and of course the 4G63 2.3 liter DOHC 16v i4. The 'box' you see on the left that is attached to the turbo is an icebox that is filled with, you guessed it, ice before every run.
The cool air then flows into the 120mm throttle body and into the custom intake plenum just before it explodes inside the cylinder.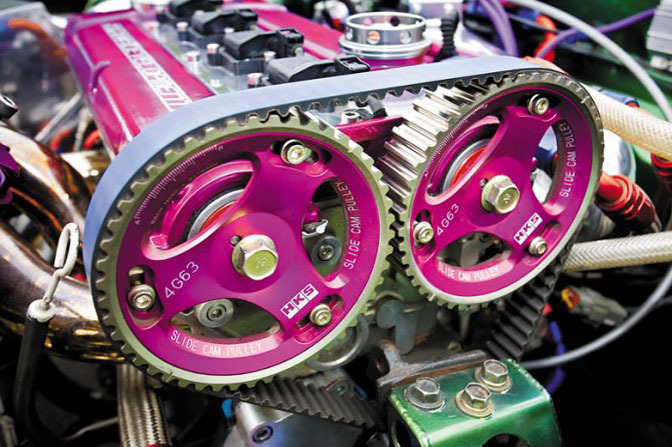 The timing can be corrected with these adjustable HKS pulleys specifically made for the 4G63.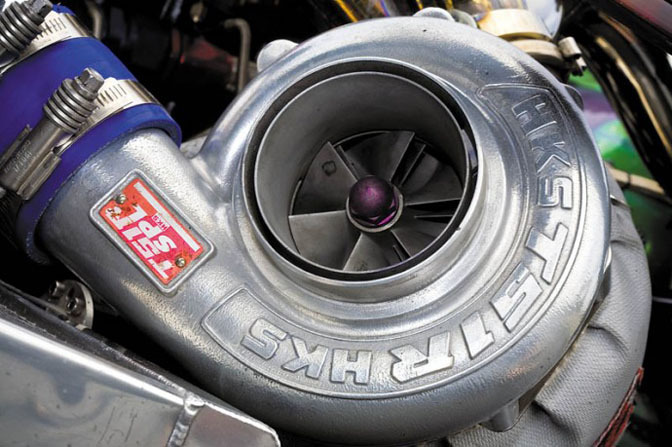 The tried and tested HKS T51R SPL turbo makes sure the engine is being fed enough air. This results in 1050bhp at 30psi.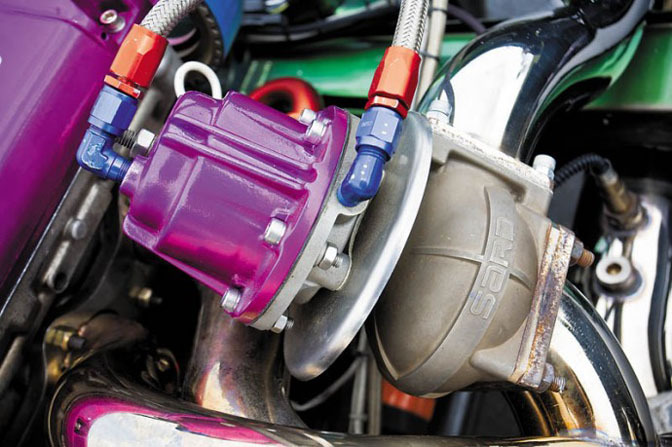 The massive Sard 66mm external wastegate expels the excess gasses.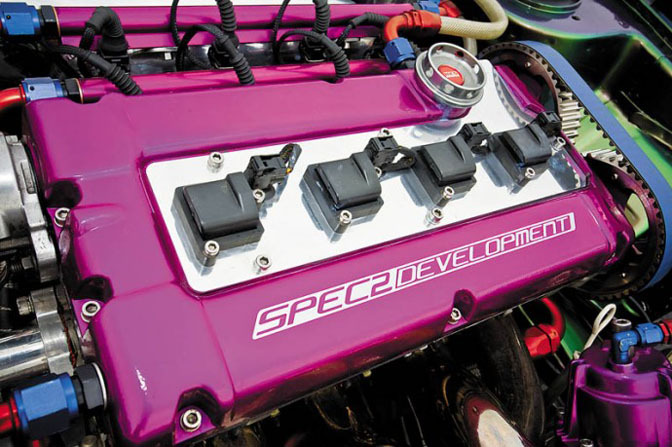 When you look closely at the fuel rail you'll notice that there is another one beneath it. This results in not 4 injectors but eight 1600cc injectors that feed the engine as much fuel as it needs.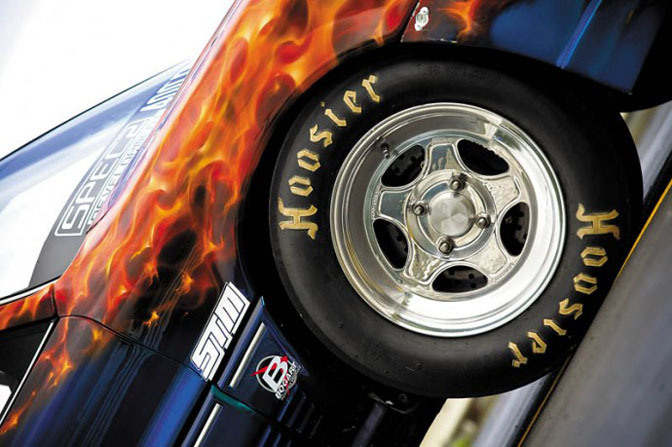 You will need a lot of sticky rubber to get all that power on the strip. So the owner went with Hoosier tires.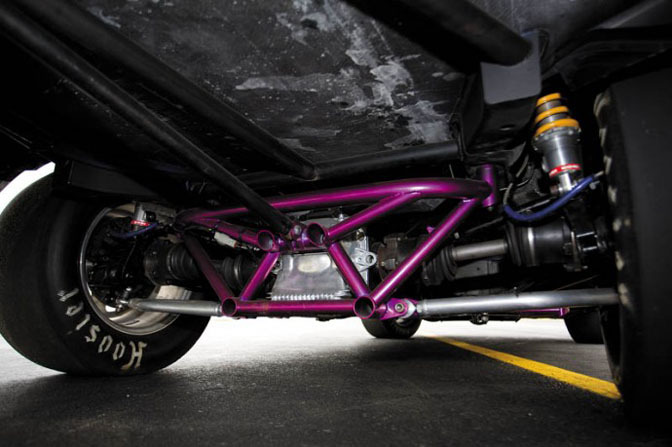 Getting a dragster off the line is all about the right setup underneath the car. So Koni was contacted for custom built drag specific shocks for the front and rear. Both have been fitted with King springs. The other parts like the upper and lower rear arms have all been removed and replaced with custom built items.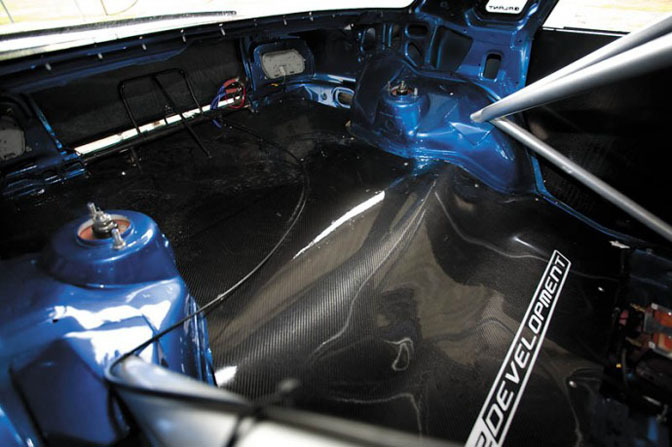 Carbon is the prime choice for making your car lighter. So a lot of metal parts have been removed and replaced by this precious material like the rear floor and door inserts.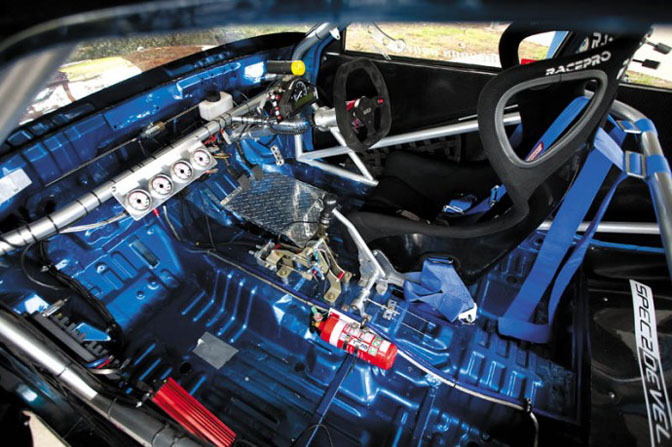 The Stack dash provides the driver with all the necessary intel together with the four Sard exhaust temperature meters. The pedal box came from Wilwood and Racepro provided the seat.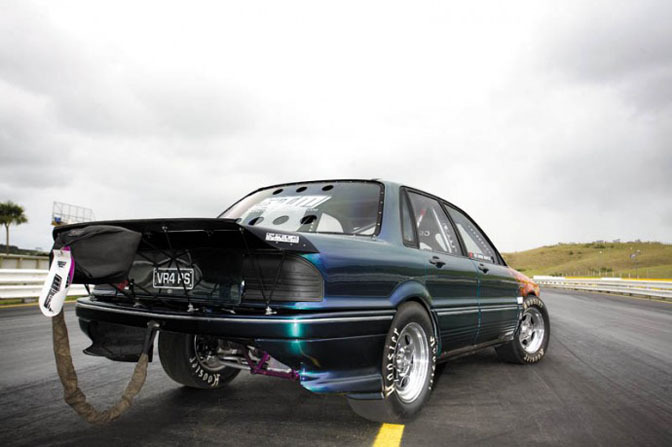 This unlikely candidate proves that you should never judge a book by it's cover. This could be the wildest Galant you will ever see !
I need to thank NZ Performance Car for the use of these pictures
-Jeroen Willemsen