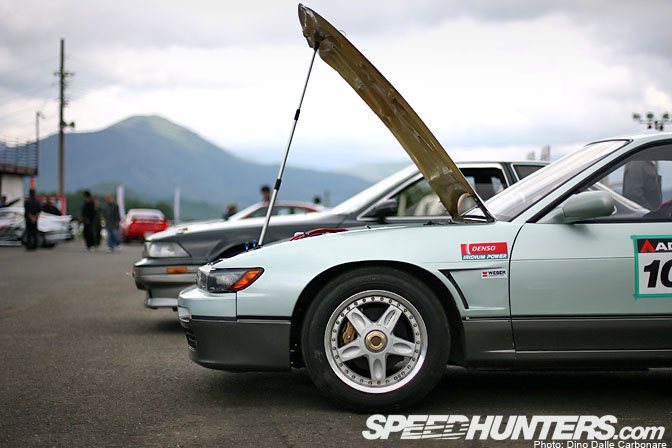 It might not be too much of a classic but I just couldn't pass up the opportunity to devote a spotlight to this Nissan S13 Silvia. What made this ride stand out form all the other cars at the recent G-Works drag meet in Sendai Hi-Land was the engine powering it. While a lot of owners of vintage cars we see seem to ditch their old engines for something more modern, powerful and reliable, here is someone that has that has done the complete opposite with his car.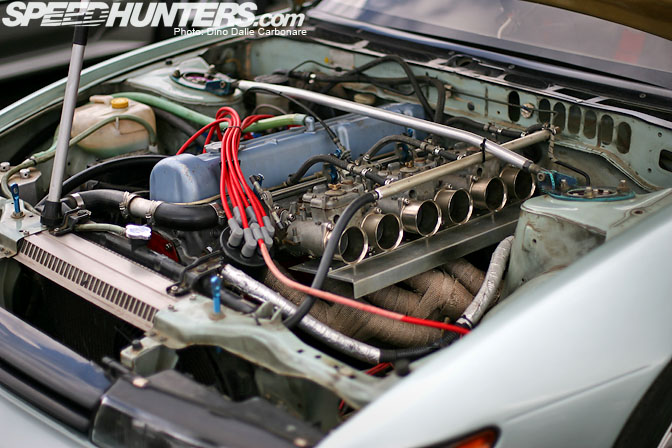 You won't find an SR or even an RB powering it, but a stroked and highly modified L28!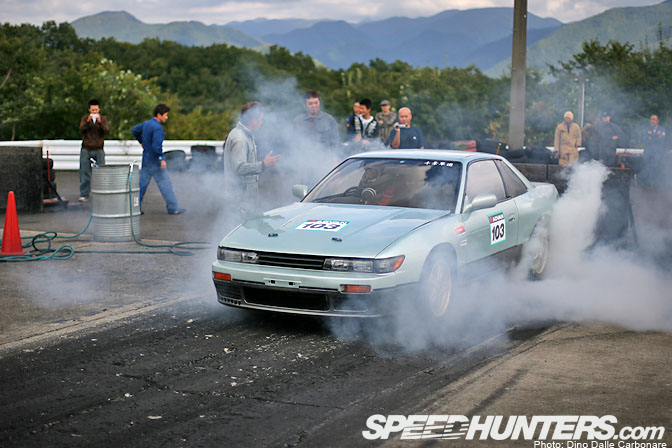 It seemed to have quite a lot of power to play with, averaging 12 second passes throughout the day.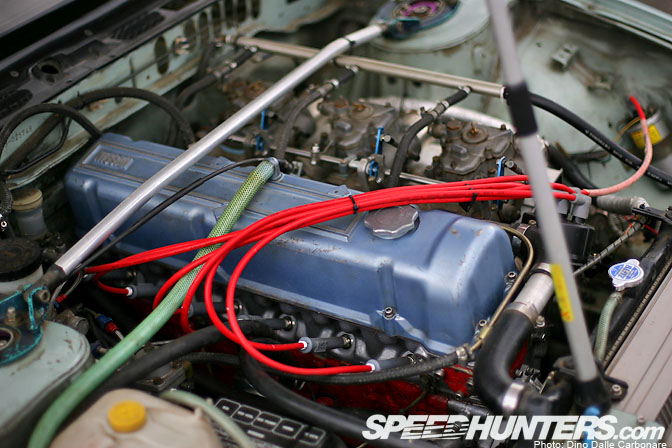 It might be an old lump, but the L28 has a lot of potential as I kept seeing in cars present at the G-Works event.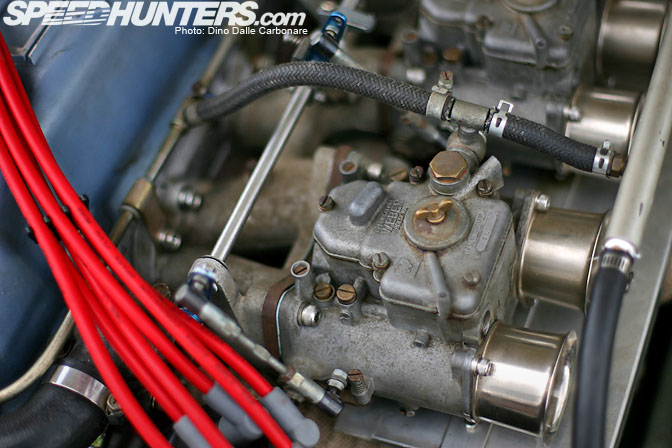 Who needs fuel injection!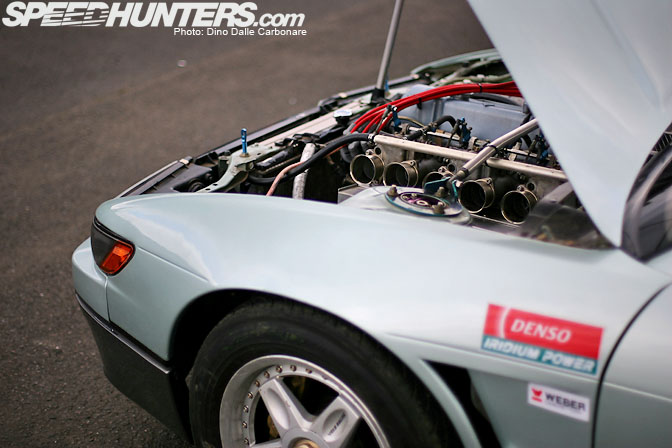 Not something you expect to see when you lift the hood of an S13.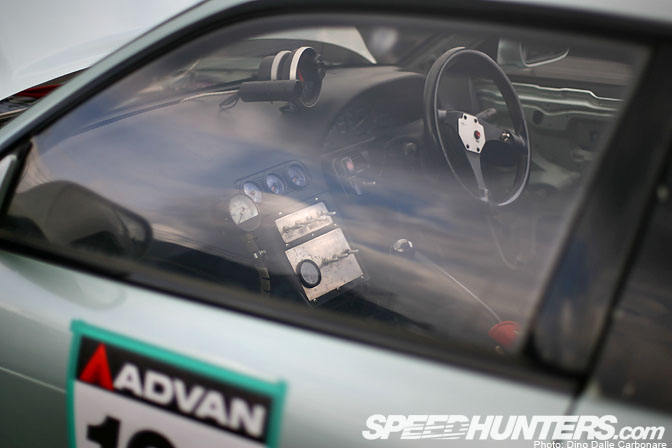 The interior was completely stripped out and outfitted with the sort of gauges and switchgear you expect to find on a dedicated drag car.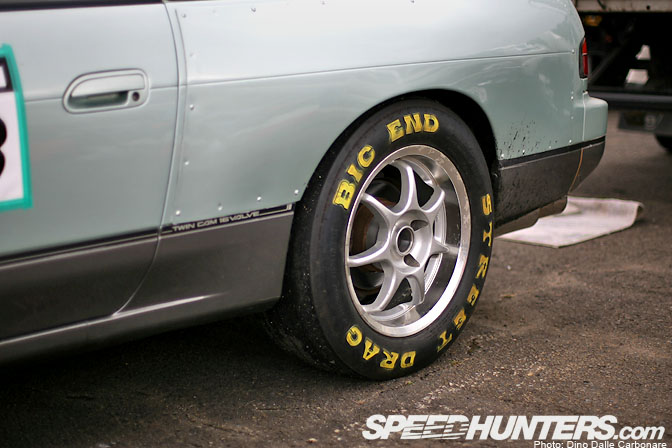 The drag slicks allowed it to really hook up when dropping the clutch off the line.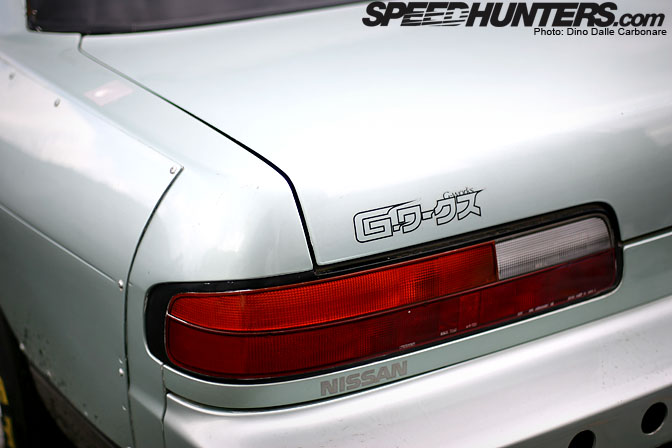 G-???? (G-Works) sticker adorns the trunk lid. You just have to love such unique cars!
-Dino Dalle Carbonare