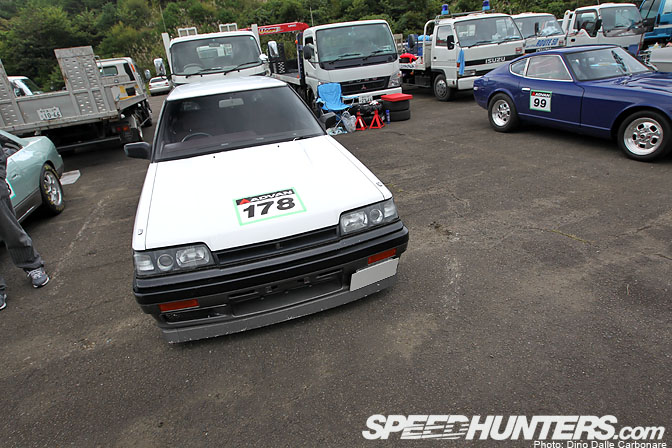 For anyone that has been reading Speedhunters you might have figured out that I have a sort of weird attraction to wagons. Performance and style definitely have to be part of the deal however, so not every old thing will do. Up at Sendai I just couldn't keep my eyes off this particular HR31 Skyline Wagon…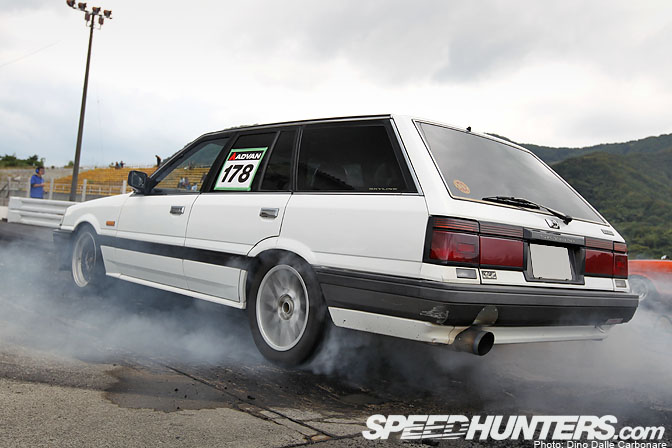 …especially after I saw it in action on the drag strip. I knew there was a very familiar about the sound coming out of the titanium exhaust…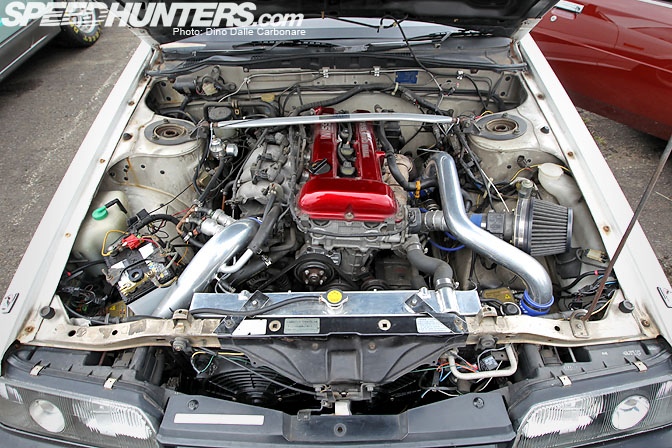 …and upon closer inspection it turned out that the stock CA18S it was once fitted with had been replaced with an SR20DET. Power is around the 380 HP mark thanks to an S15 turbine and some clever ECU tuning.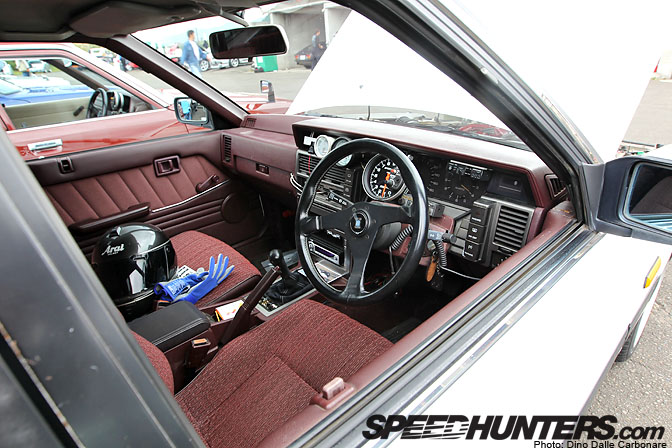 The maroon interior is pretty much stock, even the factory seats remain, but the owner added a few must have gadgets for drag racing like the oversized AutoMeter rpm gauge and a boost controller. Additional boost and oil temperature gauges have also been fitted.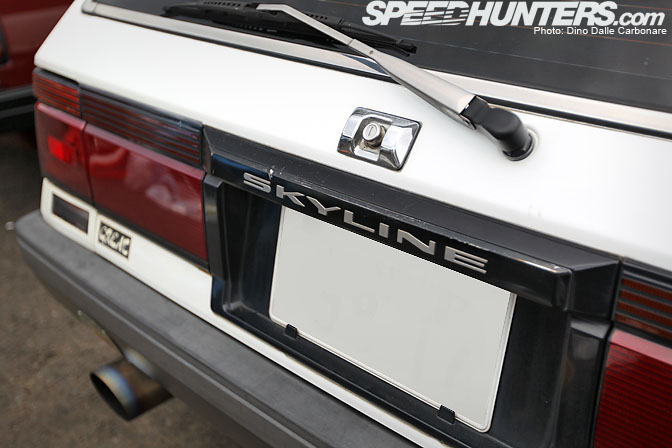 Oh yes it's a Skyline!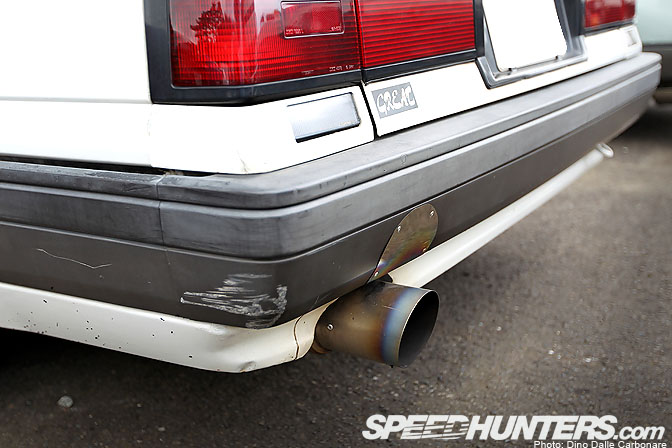 The titanium exhaust, custom made as there aren't many parts makers that cater to these cars.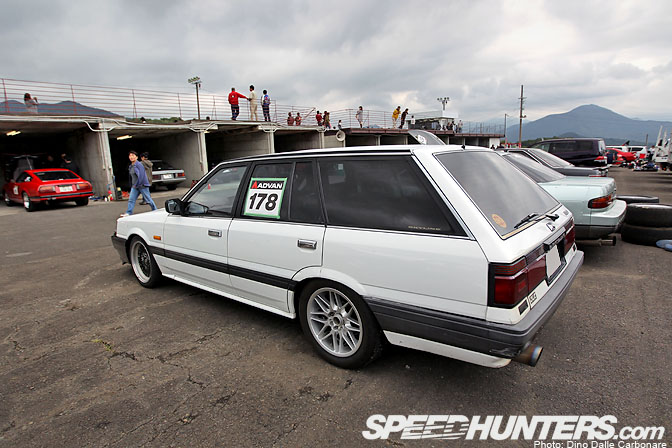 So there you have it, not only a pretty rare Skyline body shape but a uniquely powered one at that. 
-Dino Dalle Carbonare