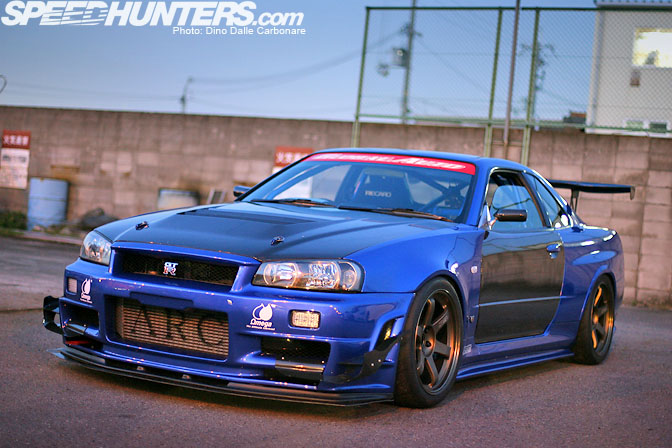 I was recently down south in Osaka for a few assignments and stopped by at one of Kansai's most respected tuners, Auto Select. They are renowned for building some pretty wild track cars and we will be taking a look at some of their creations in the near future but it is actually this car that impressed me the most.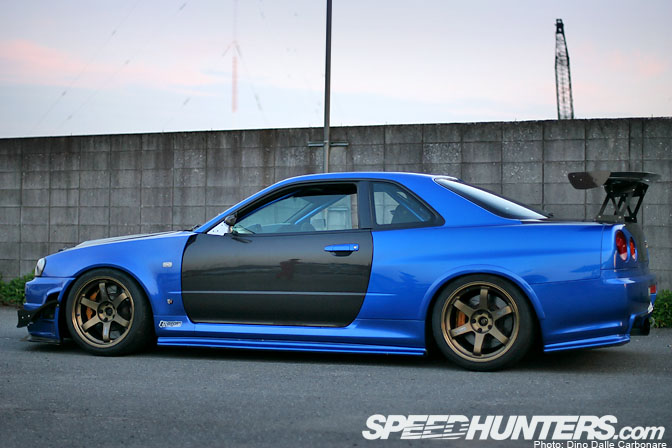 This BNR34 circuit racer is driven daily on the streets of Osaka by the owner of Global Auto, the biggest GT-R reseller in Japan. We have seen plenty of their cars grace the front pages of this site, but this one really does take the cake.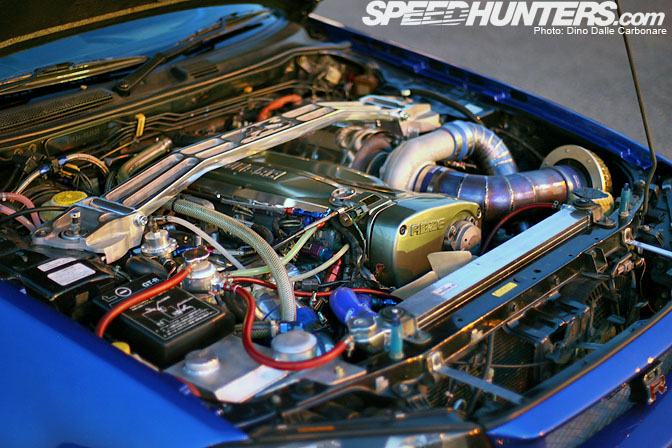 Auto Select did all the work and on top of stroking the engine to 2.8L they added an HKS V-Cam to smooth out the power delivery…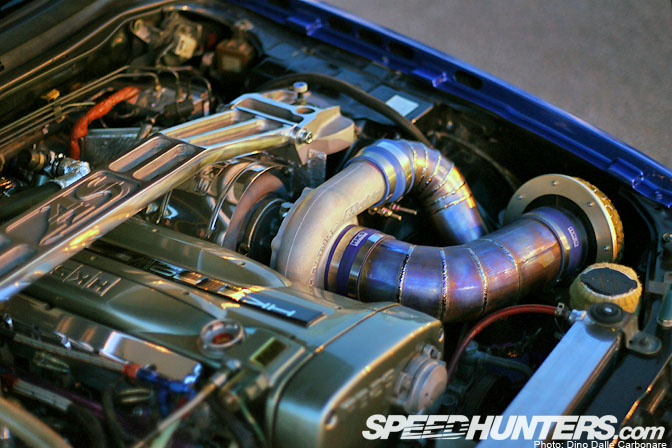 …seeing the Trust T88 does hit pretty savagely once it gets on boost. Notice the custom titanium intake and intercooler piping!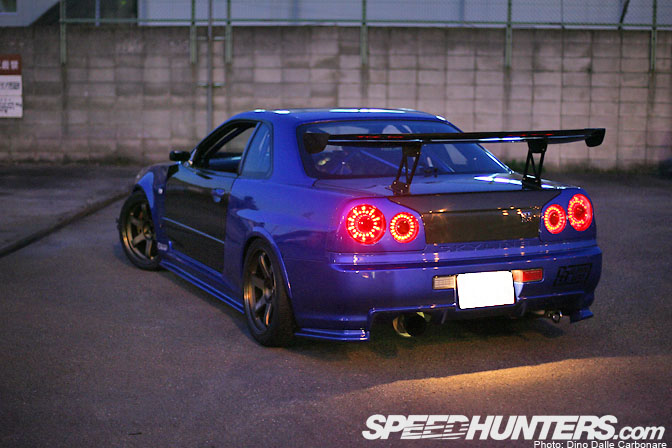 Carbon doors, hood and trunk lid are fitted to shave weight off the 1,560 kg BNR34.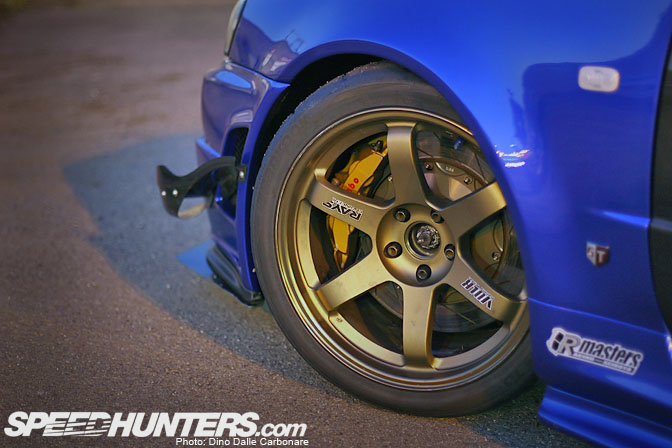 Brembo monobloc 6-pot calipers and Rdd 380 mm discs replace the sub-standard stock brakes Nissan provided, while Brembo 4-pots and 355 mm rotors are used at the rear. That's $10,000 worth of braking upgrades right there! The bronze 18-inch TE37s are wrapped in Hankook Ventus TD semi-slicks seeing the car does spend a fair amount of time blasting around Suzuka and Central Circuit.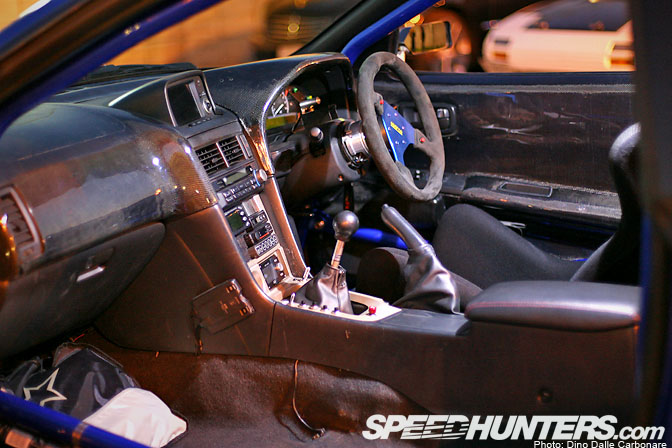 The interior is just as extreme, with a full roll-cage, carbon Recaro bucket seat and Stack dash unit. The dashboard has been ripped out and replaced with a dry-carbon replacement!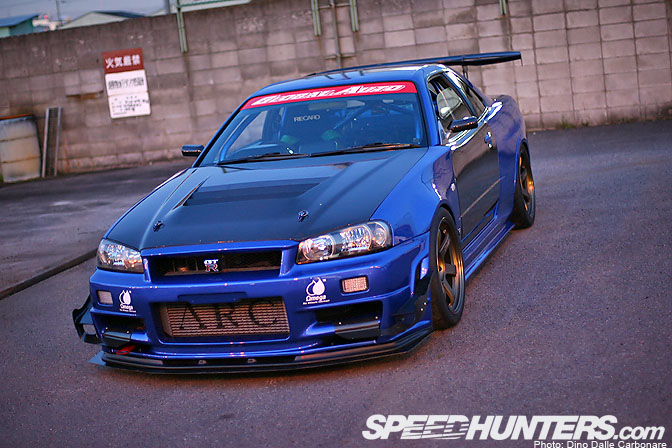 I always love heading down to the Kansai area of Japan as people just don't stress about driving extremely modified cars on the street, as the Police is so lenient compared to Tokyo. It would be almost impossible to get all those suspect VIP sedans off the roads of Osaka anyways!
-Dino Dalle Carbonare