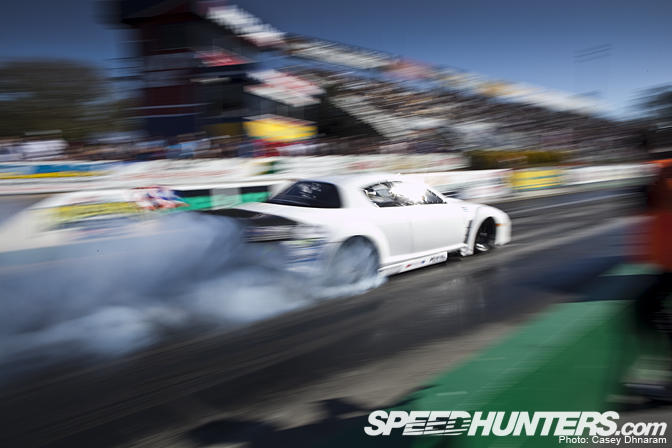 In the sport of drag racing, rotary engines have propelled cars down the quarter mile in as little as 6 and 7 seconds. Jon Blanch's Mazda RX-8, running a semi-peripheral port 13B, laid down a jaw-dropping quarter mile time of 7.14 seconds @ 194mph. During Jamboree I grabbed a closer look at this impressive drag RX-8.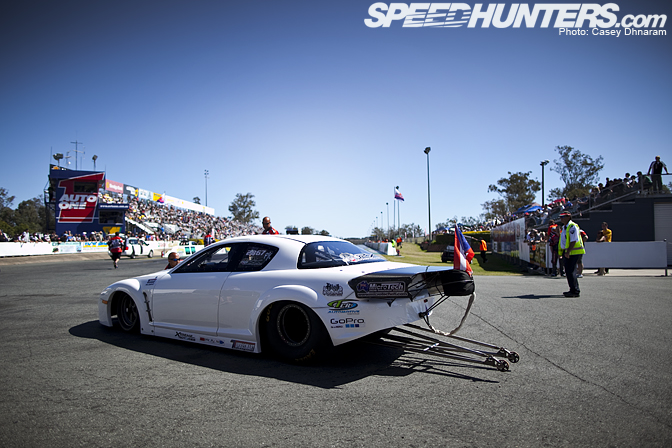 The Mazda RX-8 three-quarter chassis was made by Rick Jones. The body and doors are fiberglass with a one-piece front end. The interior is fabricated from carbon fiber, which was done by Chivy King Race in Puerto Rico.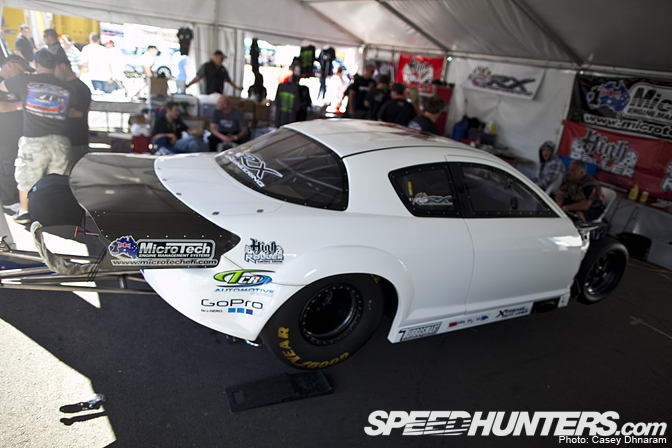 El Yankee, as this RX-8 is known, runs a G-Force GF2000 five-speed clutch-less transmission.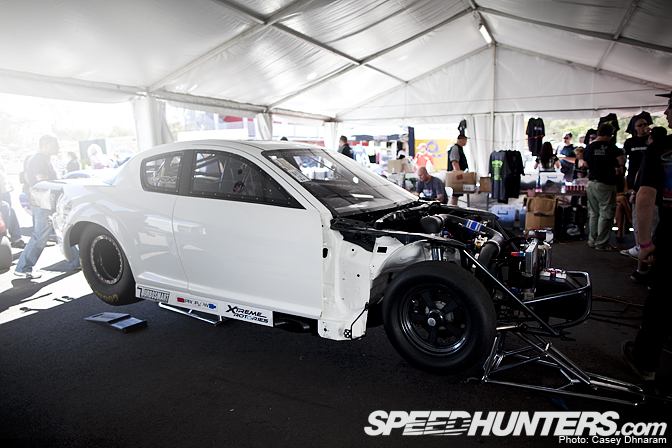 The clutch assembly comes from RAM, while the driveshafts and diff are made by Mark Williams.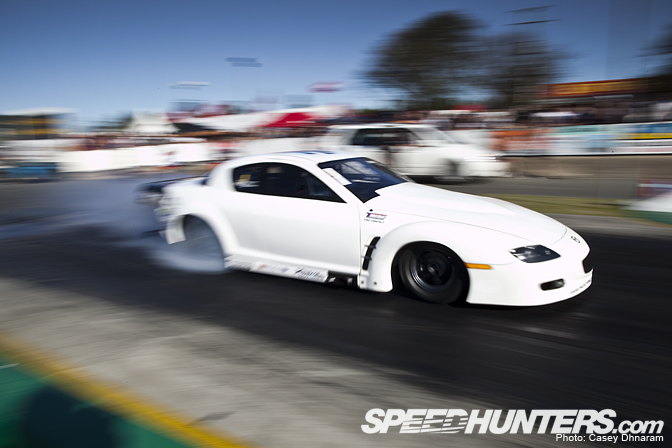 With just milliseconds separating winning from losing, every gram of weight has been shaved off this RX-8. The wheelie bars, for example, are made from titanium.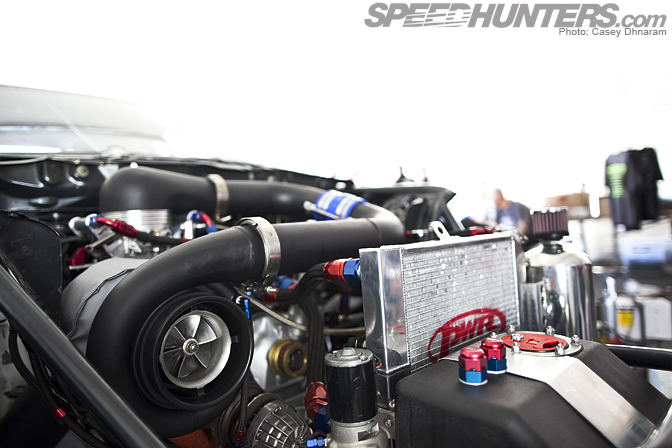 The 13B is boosted by a custom made 90mm Precision billet turbocharger. The Microtech engine management system, Turbosmart wastegate and PWR core are just some of the Australian components fitted to El Yankee.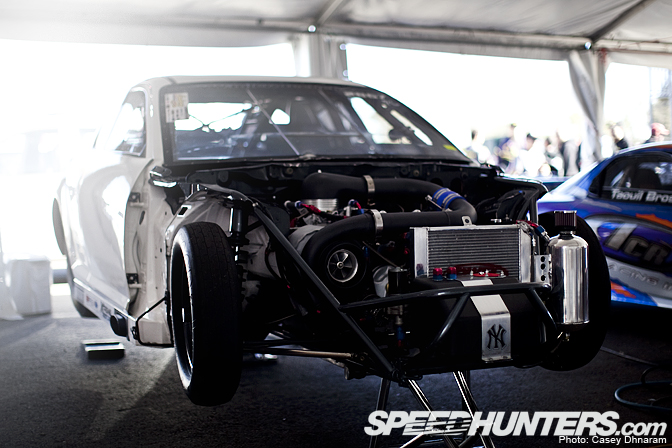 It's refreshing to see a clean drag car that isn't covered in sponsorship signage.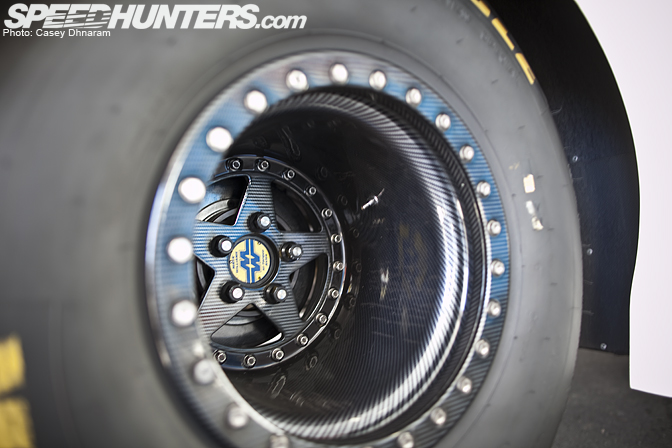 To prevent the 32×14.5-inch Goodyear slicks from slipping on the rims, the Holeshot 15×14 rear wheels feature a double bead lock and titanium bead lock bolts. 
-Casey Dhnaram