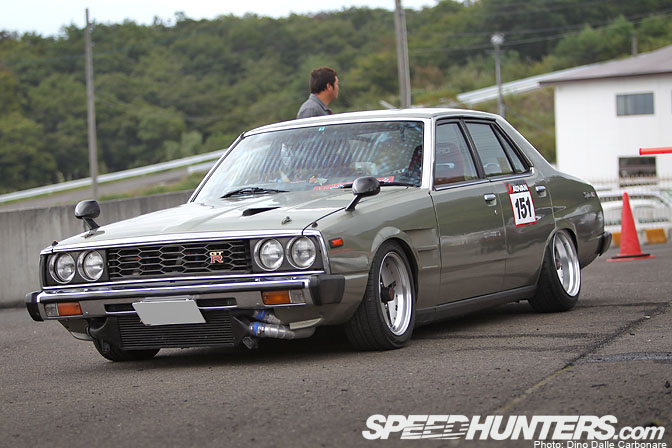 With no GT-Rs ever created from the 1973 KPGC110 all the way to the 1989 BNR32 there are a few owners of interim models that feel a little left out. When I saw the above C210 Skyline sedan at the G-Works drag meet I wondered why on earth the owner placed a GT-R logo on his front grill. But then I began to notice a few things like a low-mounted, twin-entry intercooler peeking under front bumper and a very familiar shade of metallic green body color.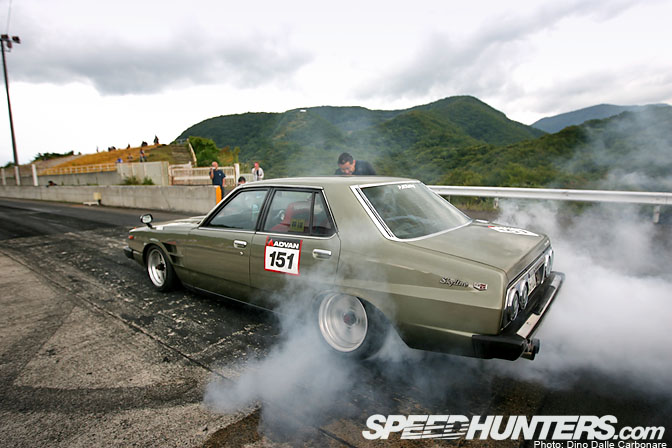 Once I saw the car in action things kind of began to make sense as that unmistakable sound coming from the custom exhaust could only mean one thing…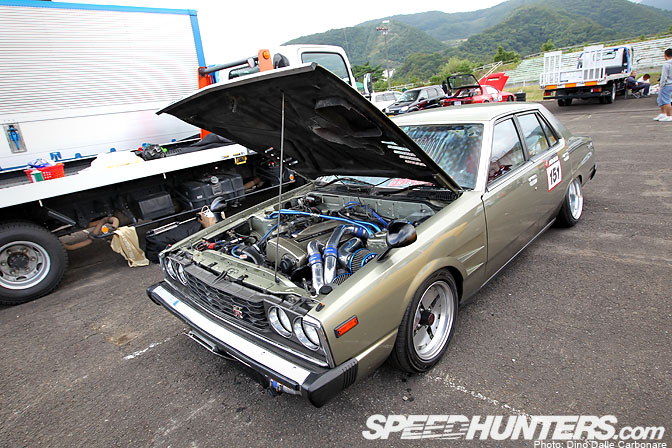 …an RB26DETT had been dropped in place of the L-series engine the C210 was once powered by.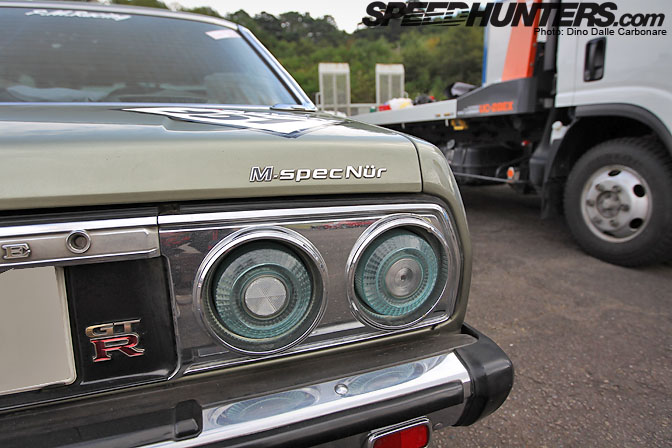 The car had been painted in Millennium Jade, the color that the 1000 limited edition V-spec II Nür and M-Spec Nür BNR34s were available in 2002.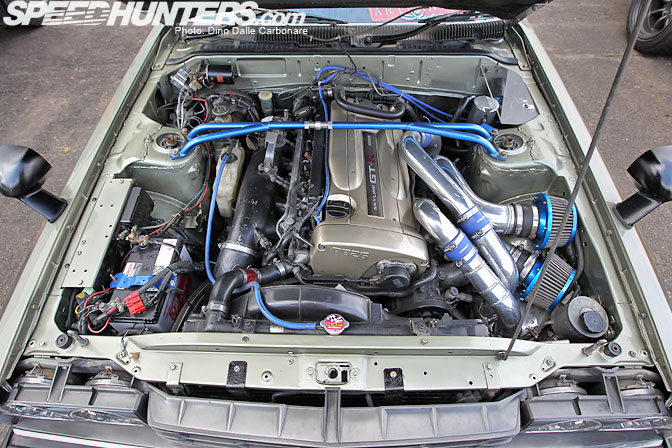 The engine is a Nür rebuilt engine so it has the N1 block and balanced bottom end. A pair of Trust T517Z turbines help boost power to around the 550 HP mark. Notice how even the engine bay was painted in the same color as the exterior.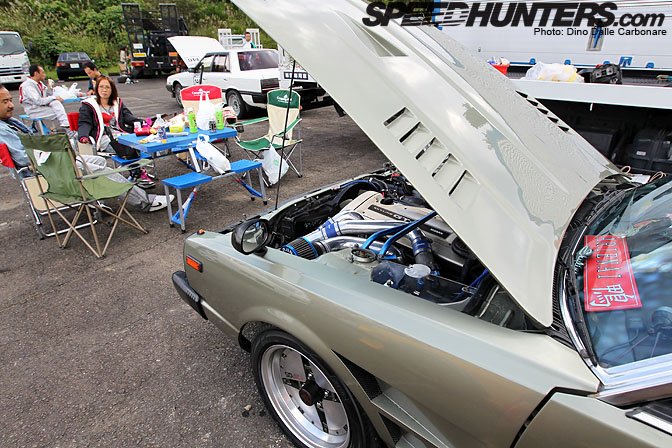 A nice view of that RB26!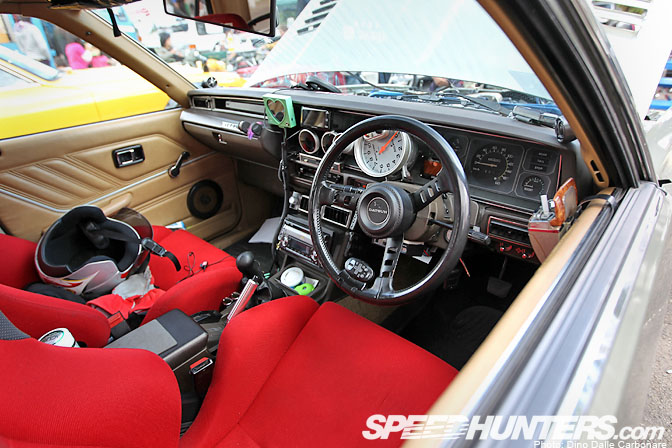 The dashboard was decorated with countless dials and modules to monitor all parameters of the RB26. I quite liked the Datsun Sport steering wheel.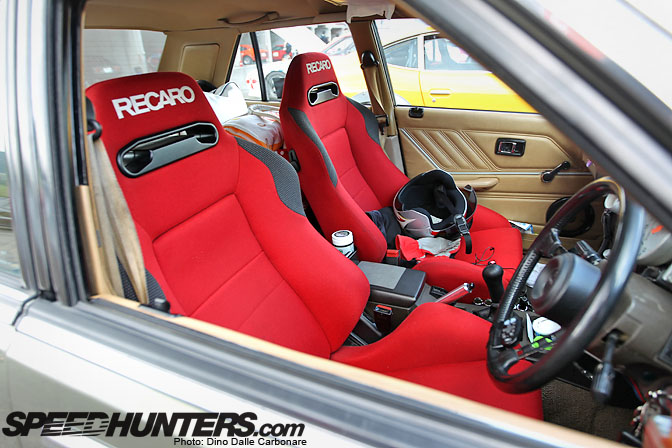 Recaro reclinable bucket seats replaced the factory items for increased support.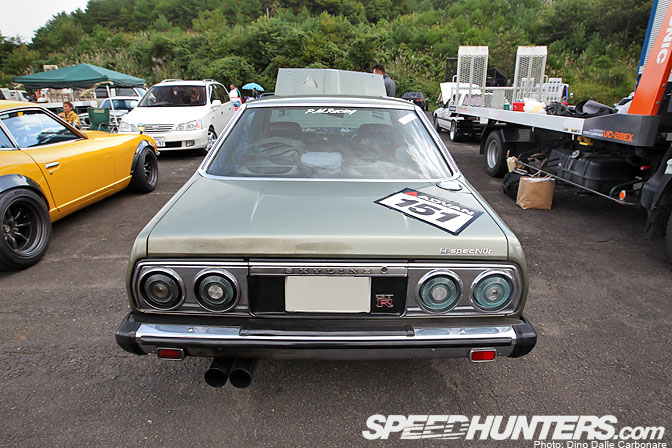 Not sure what was going on with the mint-green taillights.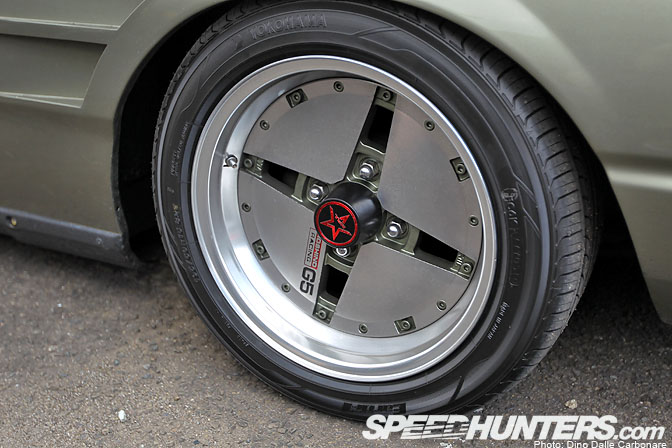 The almost bosozoku style Hoshino Racing G5s were a perfect match…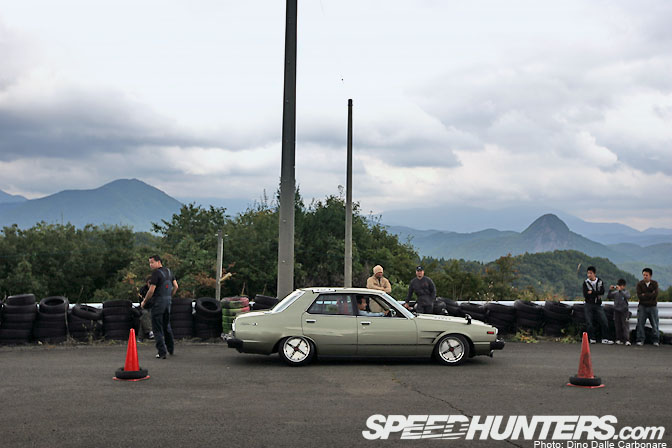 …giving a very unique look to the profile.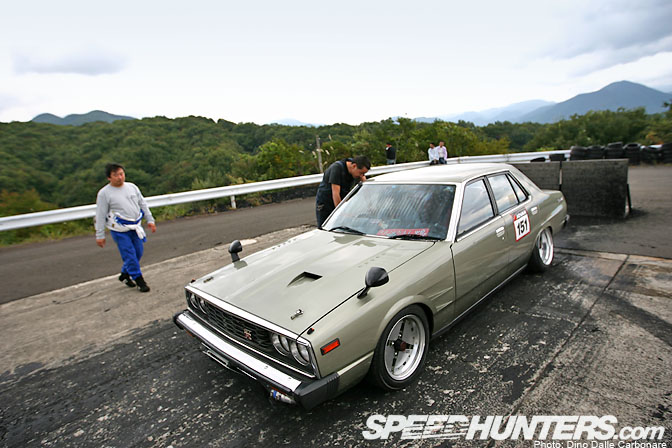 The potential for great times was there, seeing all the power the RB26 can provide…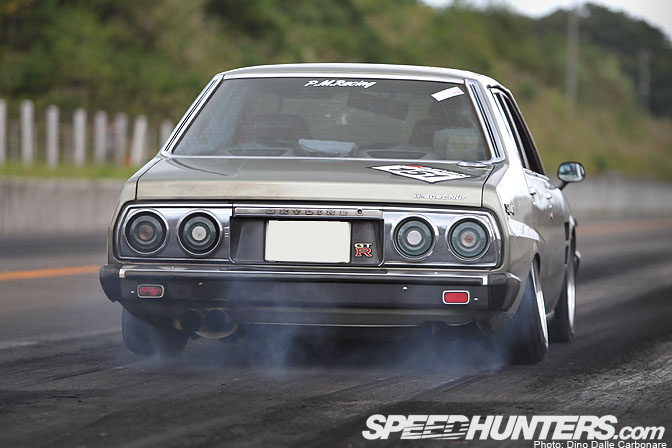 …but the slightly generous rear negative camber, hampered grip just a little. It was wheel spin all through the first three gears! Still the owner wasn't taking it seriously, participating only for a bit of fun.
-Dino Dalle Carbonare