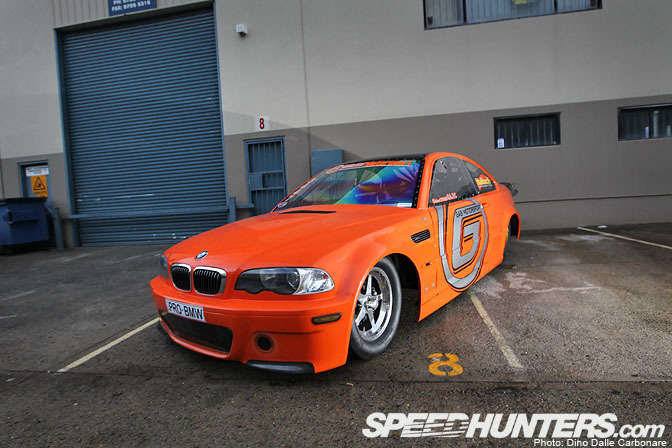 This BMW E46 M3 is one of the latest cars that GAS Motorsport put together and one that we were rather eager to shoot during our time at the workshop. The guys from GAS kindly pulled it out into the open and positioned it for a few quick shots before the threatening skies opened with a nice dose of cold rain.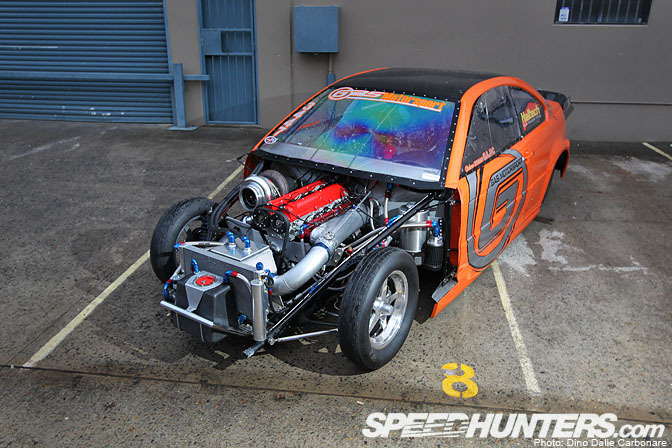 Let's get one thing straight before we go any further, this may well be referred to as an E46 but it's only its shell that has any resemblance to BMW's legendary M3. As you can see, power comes courtesy of a GAS-built Toyota 2JZ, and the lot is bolted down onto a tubular frame.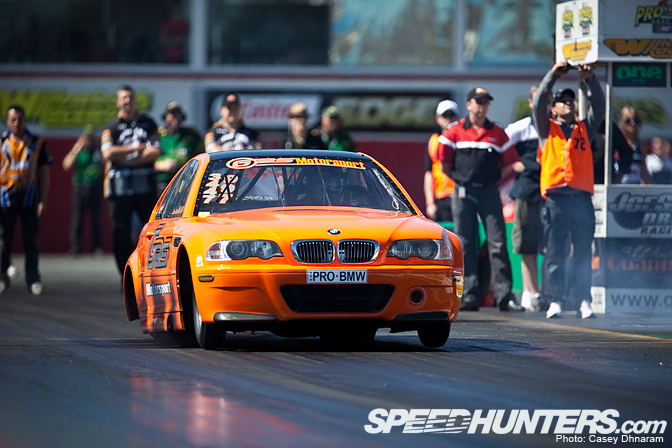 Here is a shot Casey took up at this year's Jamboree.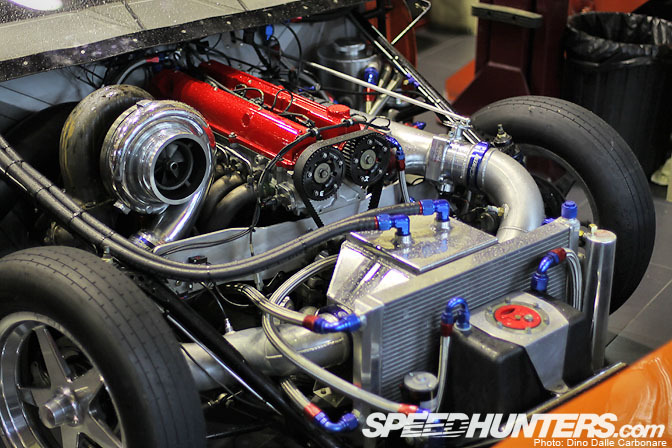 The layout up front is very similar to the Celica and Scion we saw in the GAS Motorsport tour…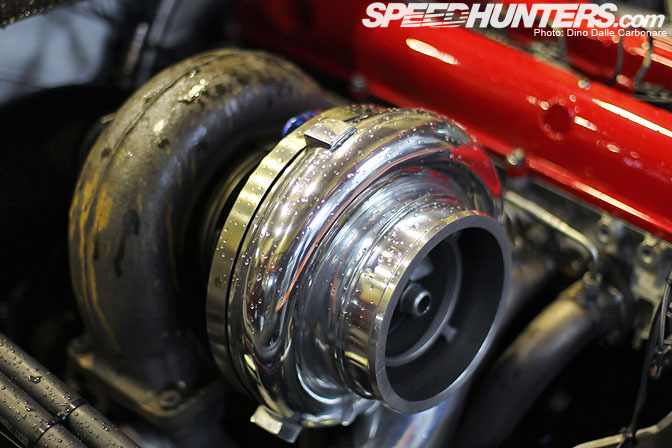 …running a pretty wildly sized turbocharger…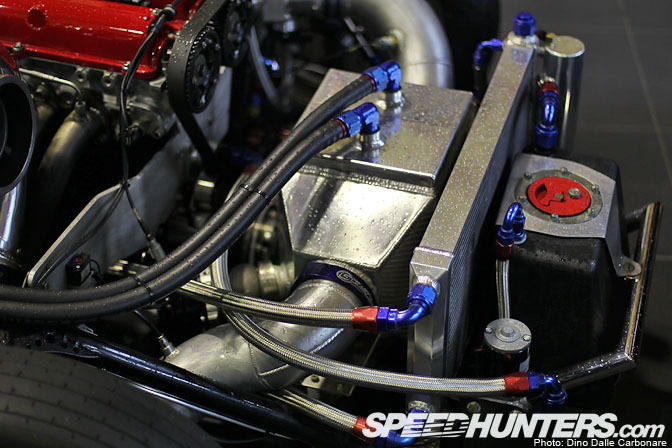 …and a charge-cooler to help feed the engine with the coldest possible intake temperatures.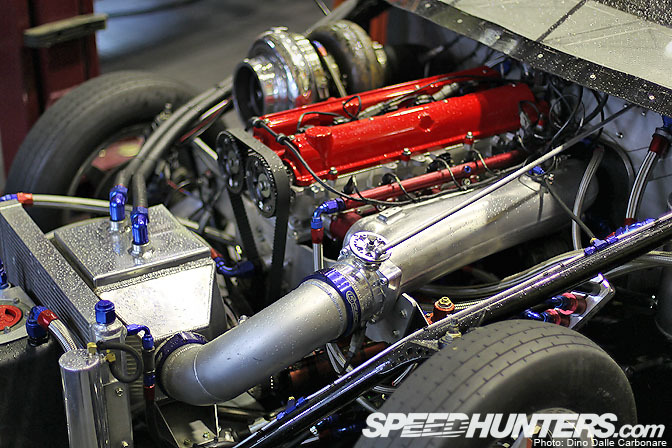 One thing I really liked on these GAS beasts was the solid pole to actuate the throttle. Wire cables would be far too unreliable.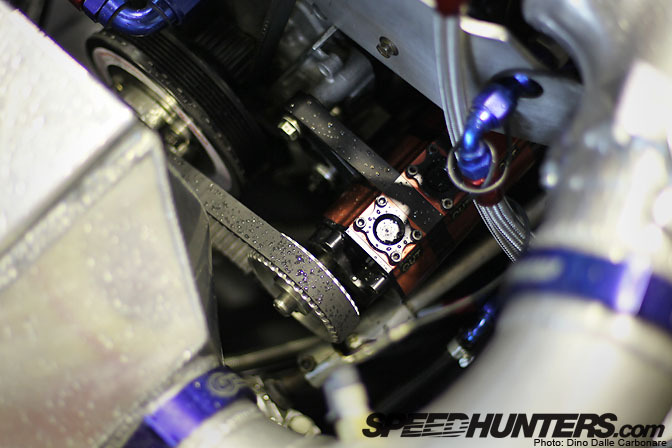 The 2JZ has, of course, dry sump lubrification.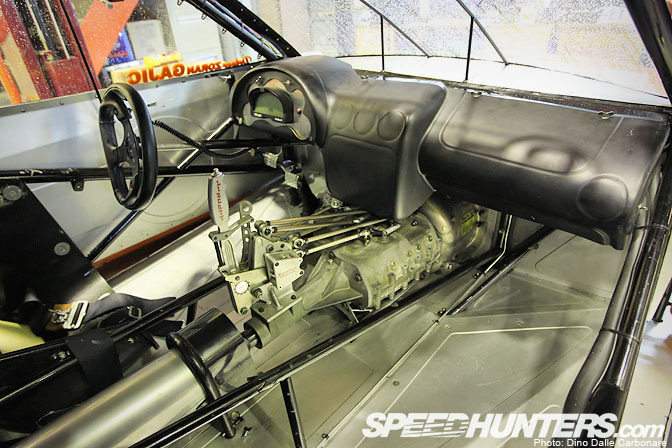 The interior is pure pro drag car, with a very clean and uncluttered cabin and a very nice carbon dashboard and digital dash unit taking center stage.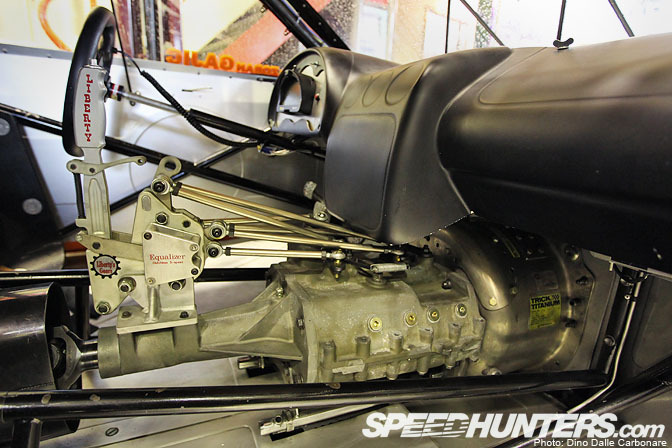 The driver shifts the Liberty Equalizer 5-speed clutchless transmission, manually via the big lever.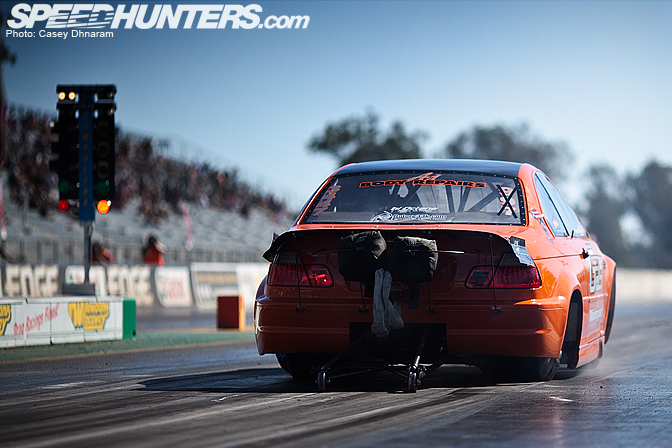 "PRO BMW" has managed an impressive 6.929 sec / 200 mph pass earlier this year showing what incredible cars Joe Signorelli and the guys at GAS Motorsport keep building. They truly are 2JZ masters!
-Dino Dalle Carbonare