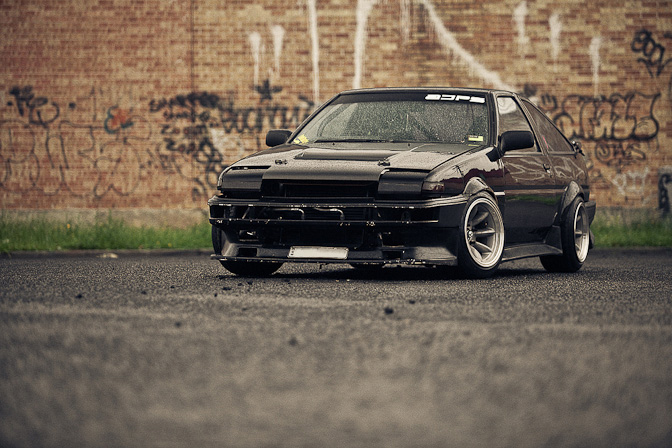 When your family has been building world class cars for three generations, certain expectations are placed on your shoulders. While Beauman Jones's SR20-powered AE86 is the polar opposite to his father's flawless 57 Chev, I think it's fair to say he's inherited the family genes.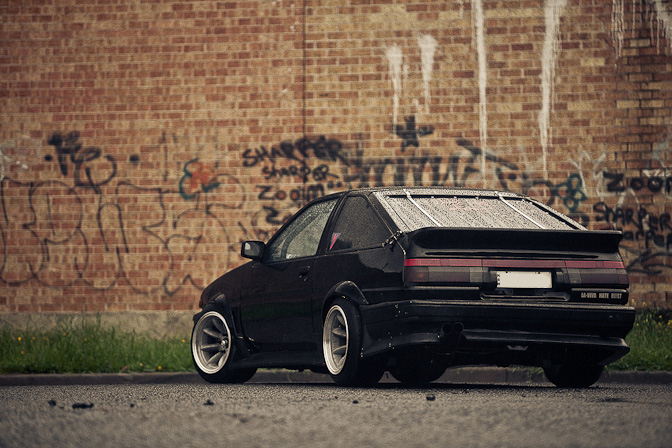 While it's still road registered, Beau only uses his AE86 on the track, thanks to the heavy-handed authorities Sydney is becoming famous for. It's track use shows too, with the body-kit wearing some pretty hefty battle scars.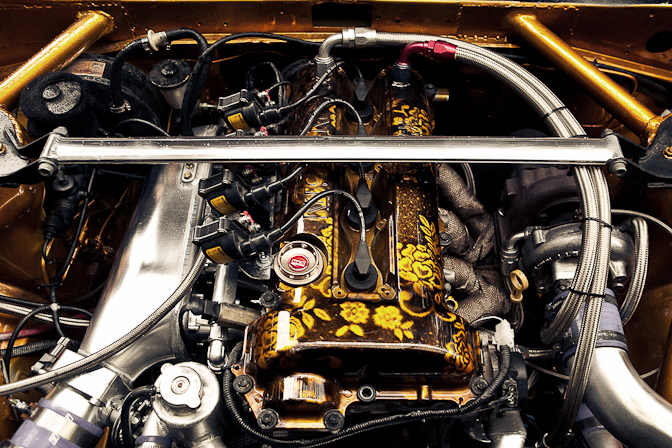 Beneath the J-blood hood is an SR20DET from an S15 Silvia. The setup generates a reliable 270 hp at the rear wheels which, in a 2000lb car (200rwkW/900kg), makes for one heck of a fun drifter. In this photo you can see some of the bracing Beau has added to increase chassis rigidity. At the front of the motor, the radiator support has been removed and replaced with a tubular piece Beau made himself.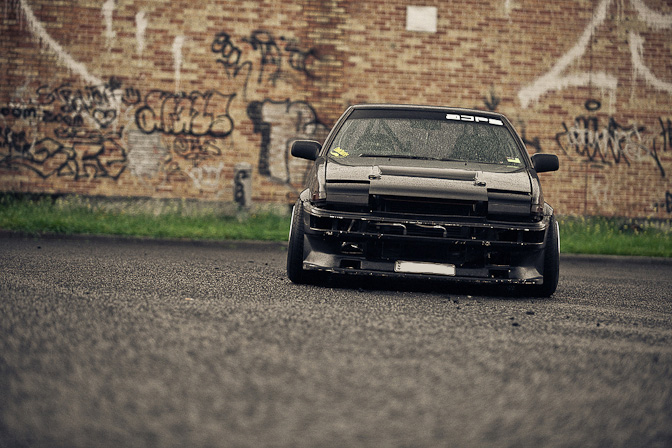 Beau's Trueno uses a diff from a G Series Hilux with a 4:4 mini spool. The standard S15 6-speed is currently in the car but will soon be replaced with the much stronger Z32 'box.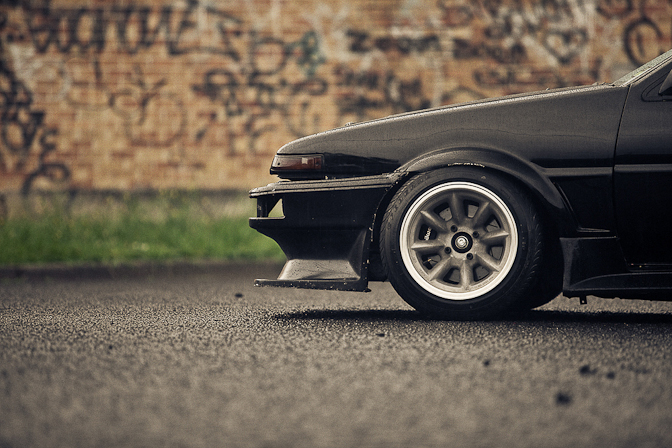 Behind the 15×10-inch Superlights lurk Wilwood brakes and GReddy coilovers. In case you're wondering, the rims are -26 offset.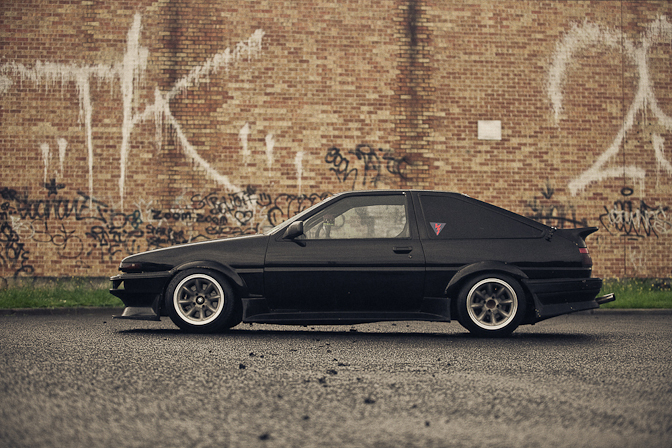 Beau has paid particular attention to his 86's suspension. At the front of the Trueno are Nagisa tie-rods, tubular lower control arms and caster rods, all of which are rose-jointed. The rear uses a four-link with a rose-jointed panhard bar. Beau says he's had to do significant modifications to achieve the desired steering lock and caster angles.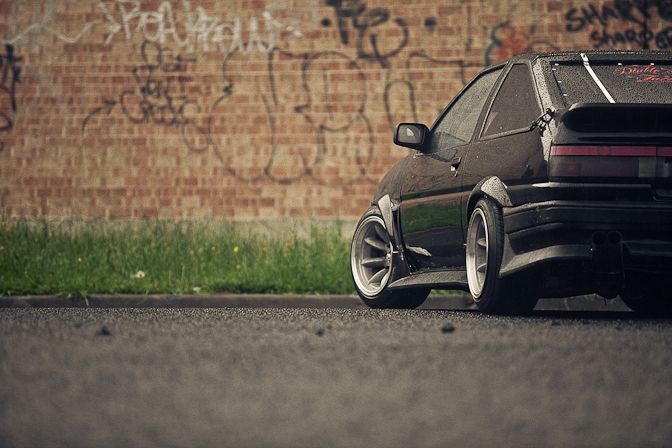 This is a good vantage point to see the Origin front fenders. The rear flares and fiberglass hatch are made by La Viva Hate, Beau's own company.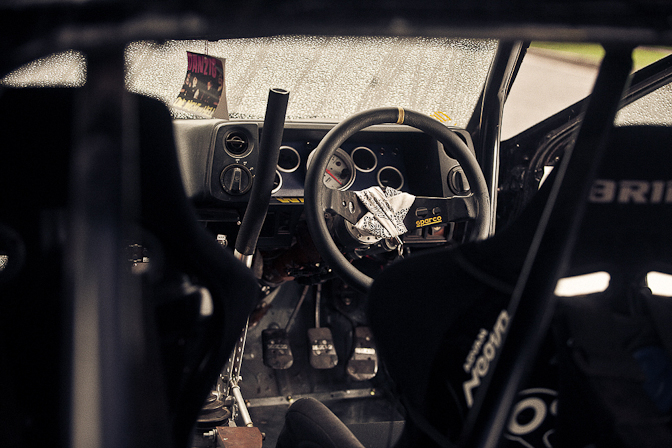 Inside there's a bolt-in roll cage, AJPS harness bar and a pair of bucket seats.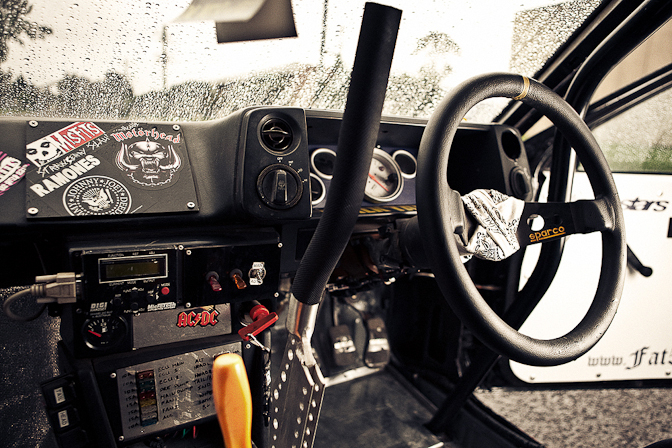 Trimming his line mid-drift is made easier thanks to the enormous handbrake lever. Beau's fitted a hydraulic handbrake system that is independent to the car's brakes, with its own master cylinder and separate calipers. The Snap-On screwdriver gear knob is a nice touch.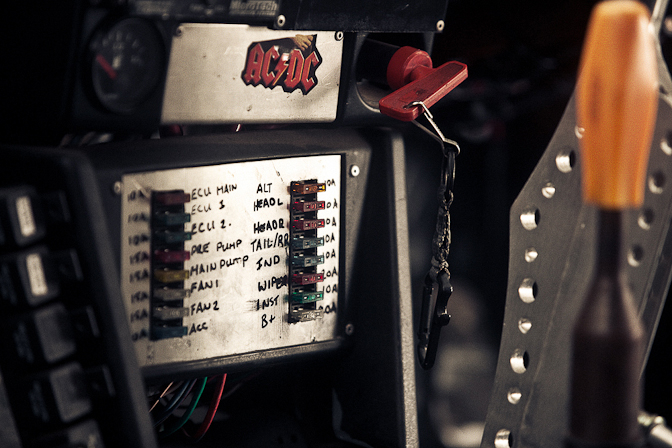 Beau obviously had to rewire his Trueno, with the fuse box now in the center console.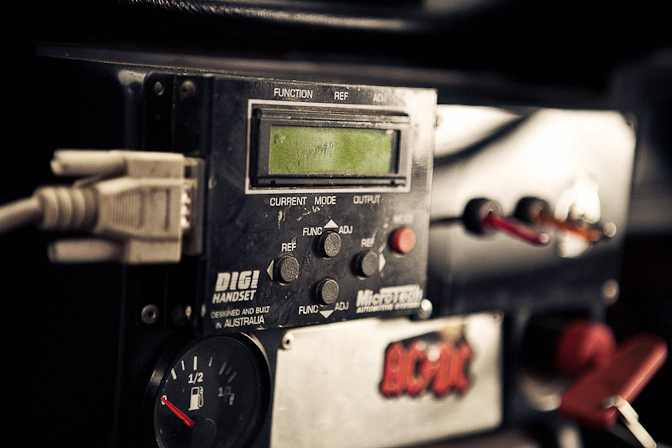 A Microtech LT10S ECU ensures the Nissan heart transplant keeps beating correctly.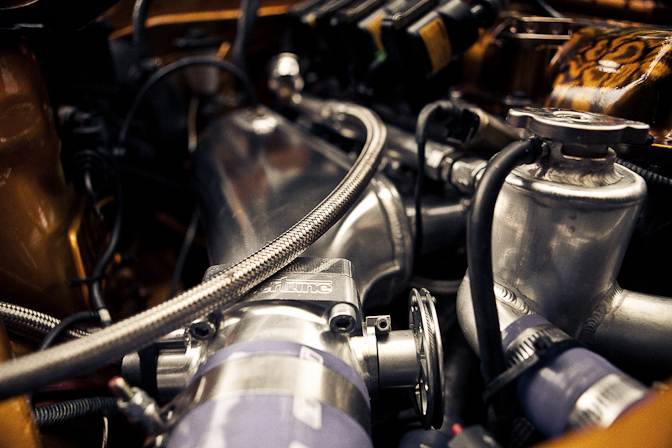 Hypertune's famous billet throttle body is used alongside their manifold and fuel rail.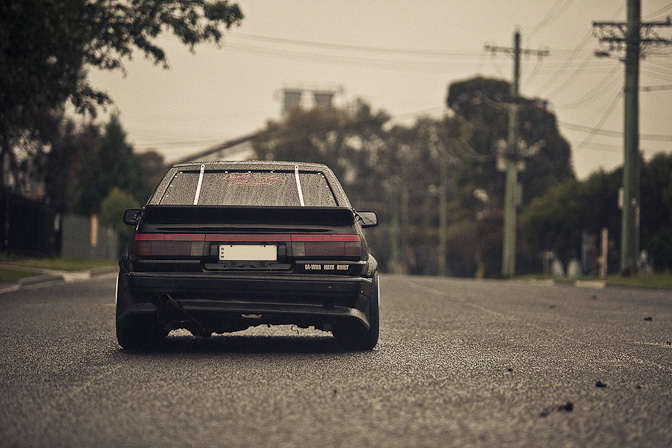 Beauman Jones is certainly a seasoned Sprinter enthusiast, having owned four AE86s that were all rebuilt in one way or another. And while Beau's Trueno looks perfect as is, it's actually in a constant state of evolution. "I guess I've owned this one for about three and a half years" Beau said. "I've probably been tooling on it for most of that time. Basically every time I break something big on the car, I try to improve it."
- Charles Kha
Photos by Matthew Mead