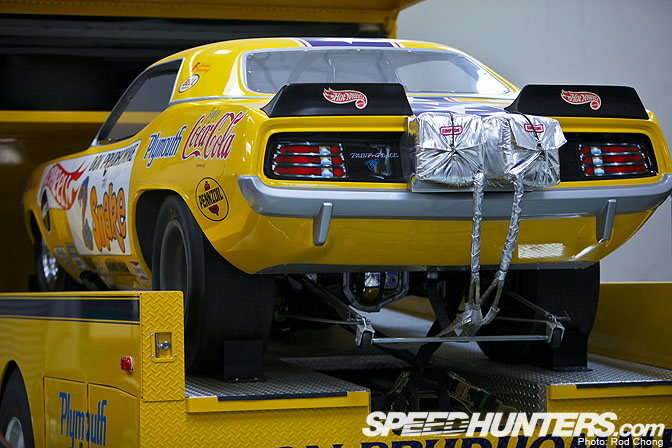 Ok let's continue on with our visit to Don Prudhomme's Snake Racing HQ. We've already looked in detail at most of the funny cars in the shop, so let's check out this special vintage car/truck race setup and parts of Don's memorabilia collection.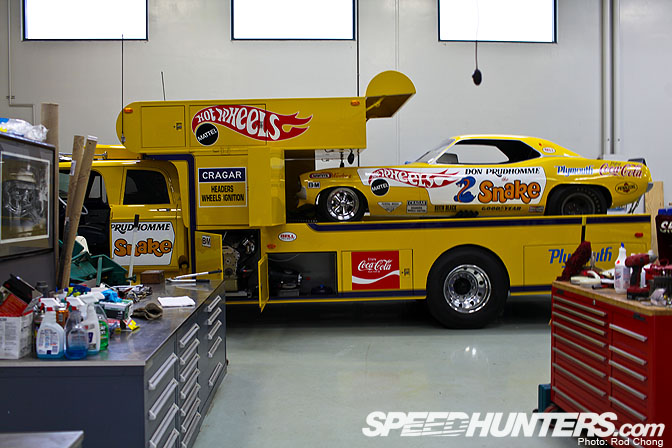 Don and co have gone to the trouble of completely recreating their entire race team operation from 1970.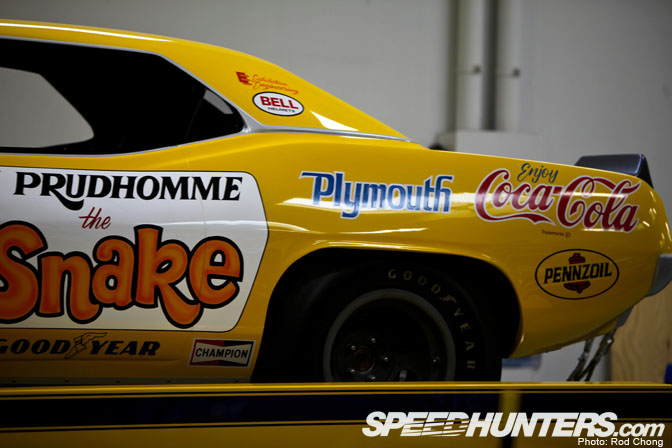 And I mean it's the ENTIRE operation as it would have appeared at drag strips across the USA exactly forty years ago.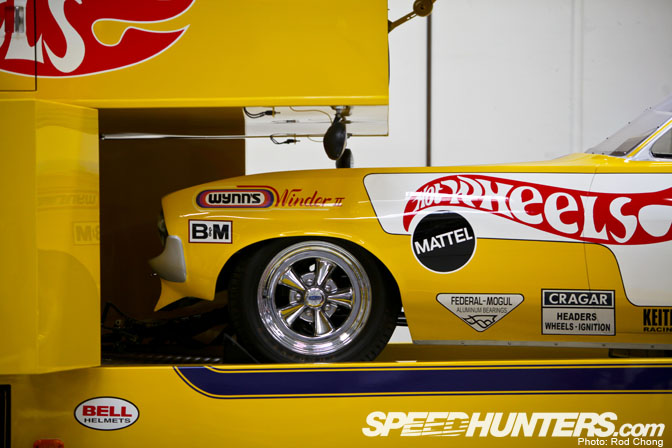 This is not a reproduction of any sort. All the bits are 100% original which is what makes this truck/car combo so interesting to photograph.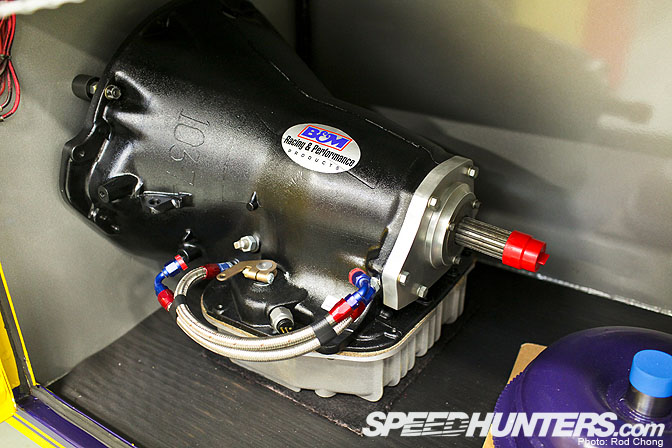 The truck is completely outfitted with period specific spares, making it a time capsule of sorts. Here we have a B&M Automatic transmission.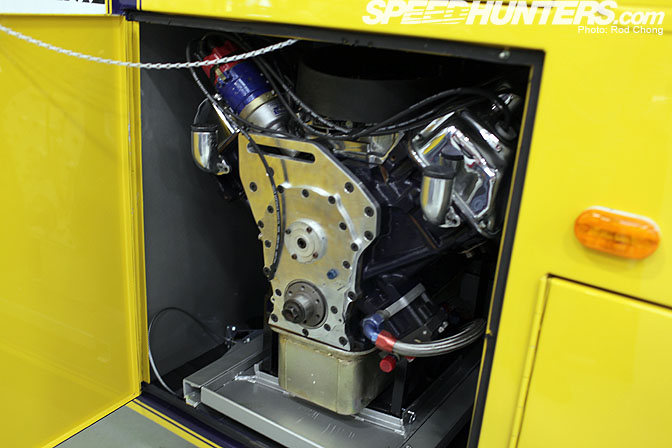 Another compartment reveals a spare engine, all ready to be bolted in place. Don remarked that in this modern era, 10 spare engines would be needed, but back in the day one would suffice.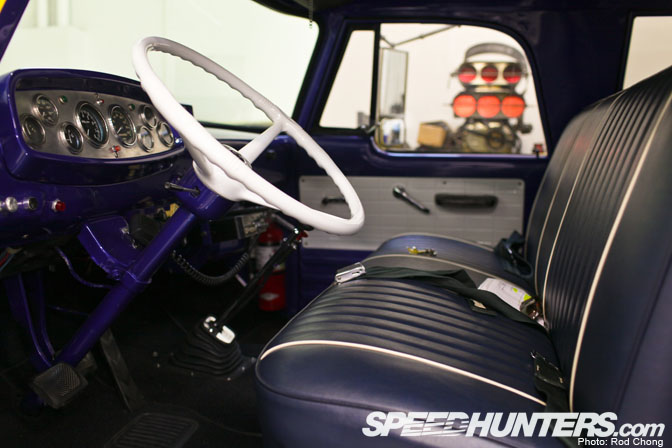 The double cab is large enough to easily house the full crew, who would normally be just three or four people. They'd all take turns driving and sleeping.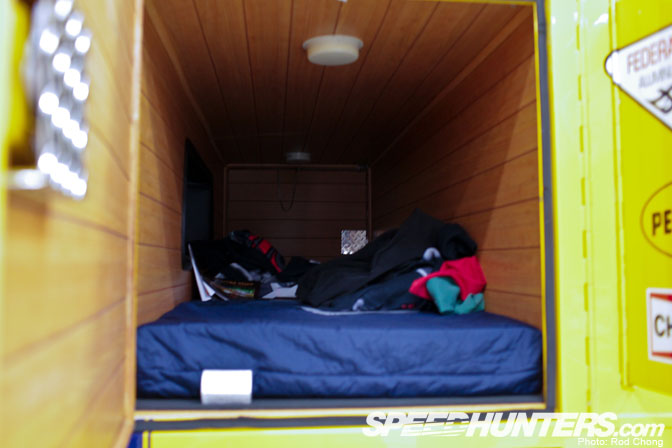 Here's the little sleeper area behind the cab.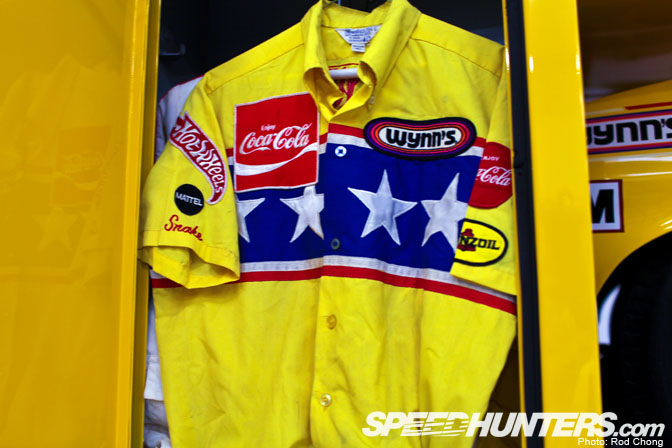 Original team uniforms…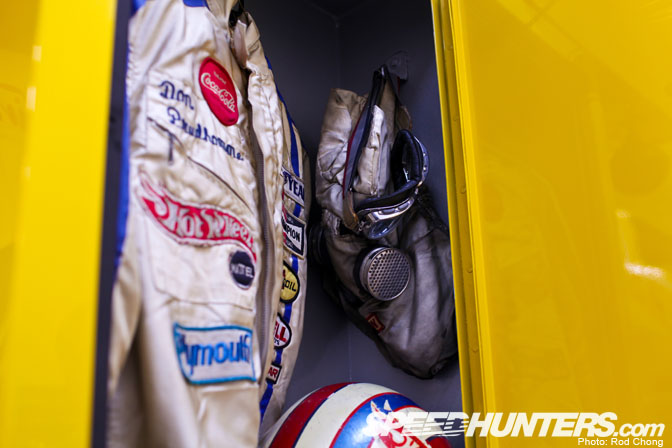 Original driver suit and helmet…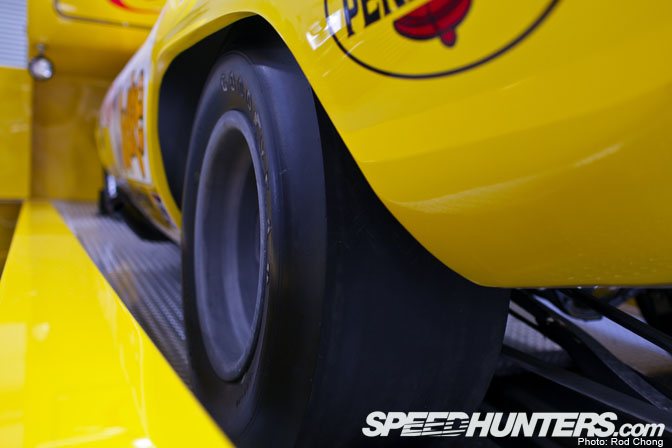 Don helped to write the book when it came to professional presentation in drag racing.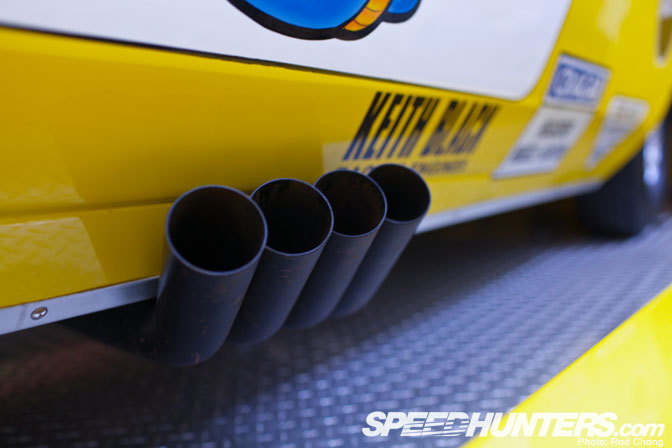 While most of his competitors were using open, flat bed trailers, he and team mate Tom McEwen were operating on another level with these bespoke race truck setups.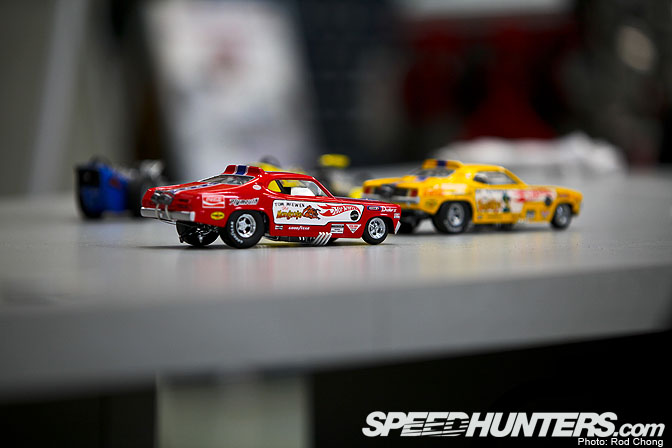 This was further exemplified by the Hot Wheels merchandising which came as part of his sponsorship with Mattel. Looking back, this was a sign of things to come, and was a pioneering way of relating toys and race cars.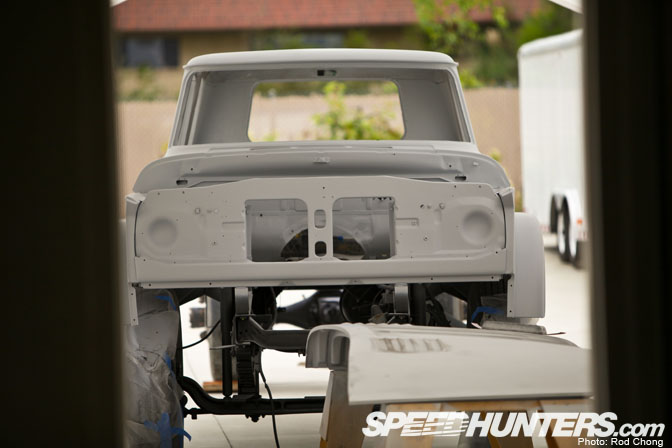 Behind the shop, a new restoration project is taking form.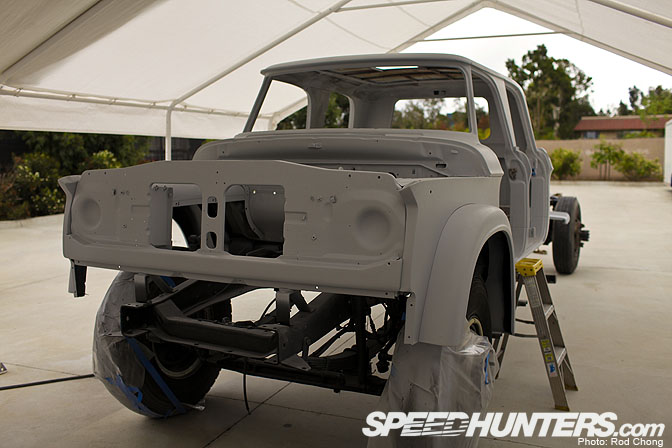 This is the sister team truck which Tom McEwen would have operated his Hot Wheels Mongoose Duster out of.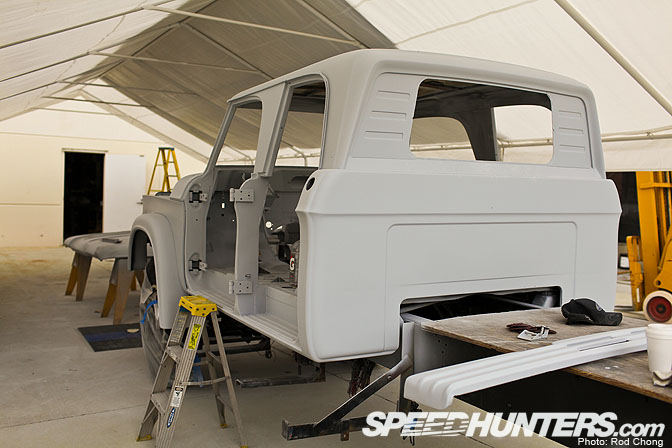 It's a full, ground up restoration project.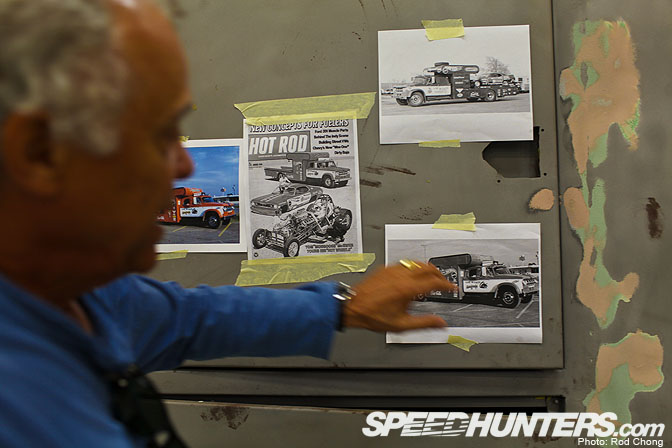 Inside, the guys have laid out some research photos of the truck.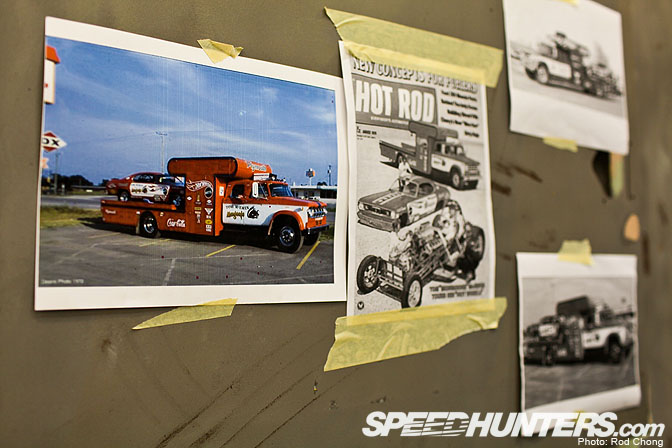 You can get a sense of what the completed item will look like… I do wonder what car will be used though.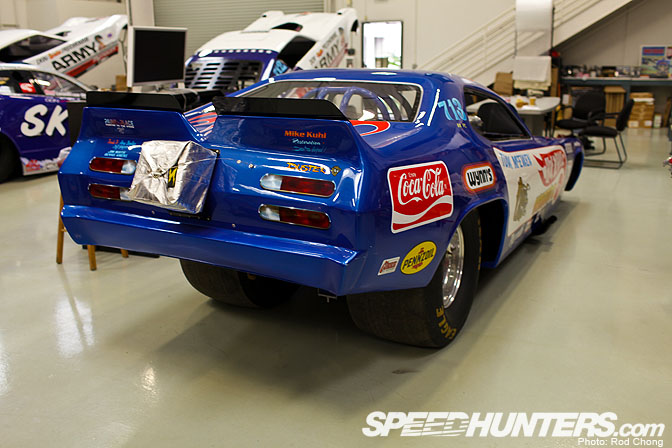 The most obvious canditate would be this 1972 spec recreation Duster…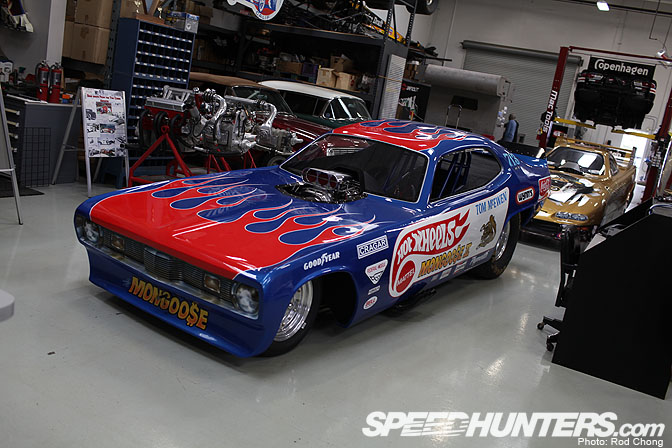 … but it doesn't match up to the1970 spec Challenger…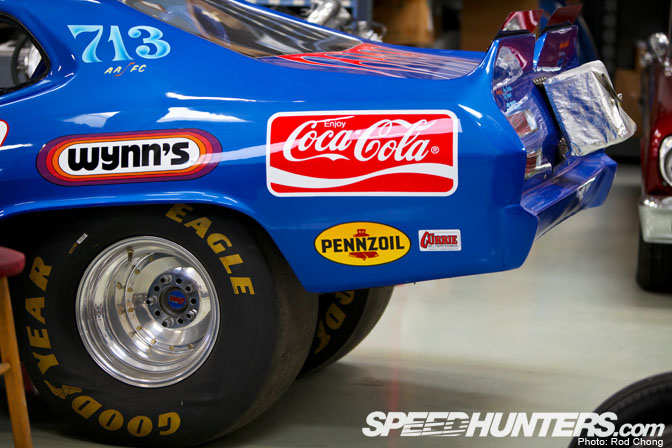 Hmmm… Well I'm sure we will find out soon enough.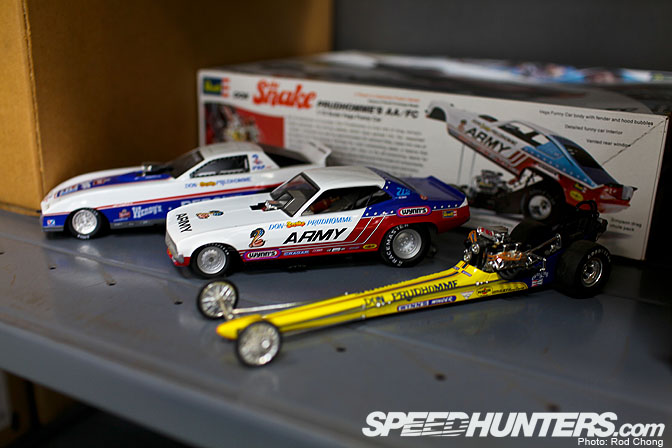 Further snooping around the shop space reveals shelf upon shelf of merchandising items, some old, and some new.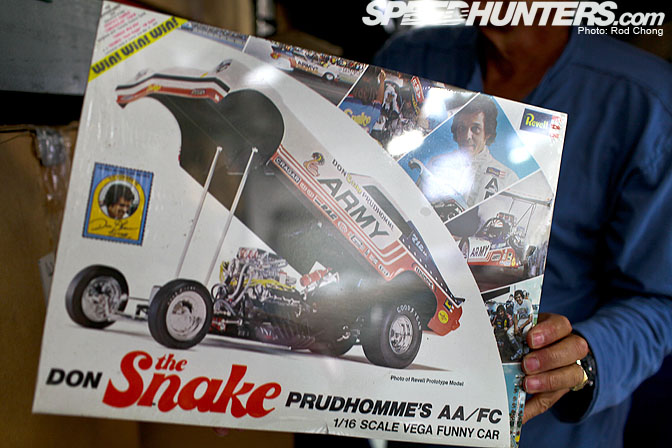 This item is most definitely very old… it's a 1/16 scale Revell model kit of Don's Army Vega. It's still shrink wrapped!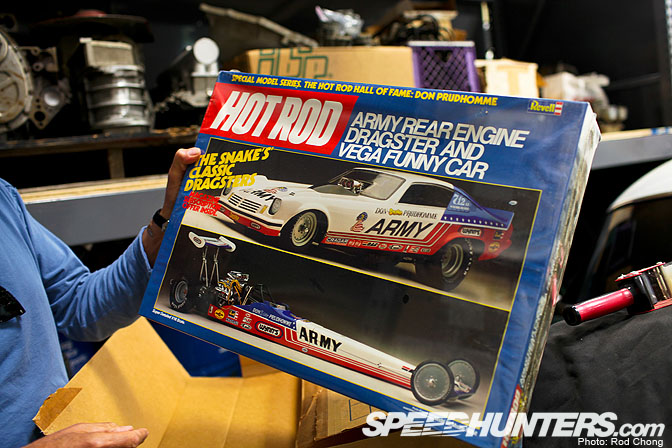 Oh what I would give to have this original kit…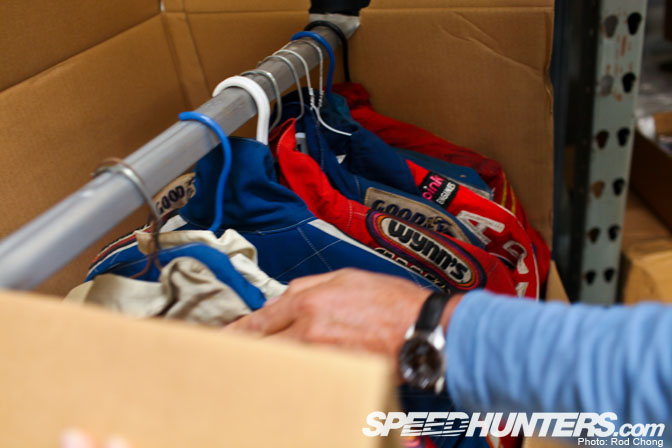 Don also has all of his old race suits neatly boxed up.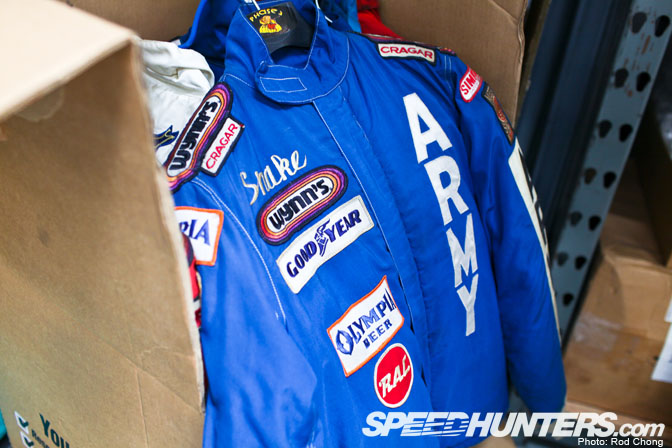 Here's a mid 70's item from the Army era.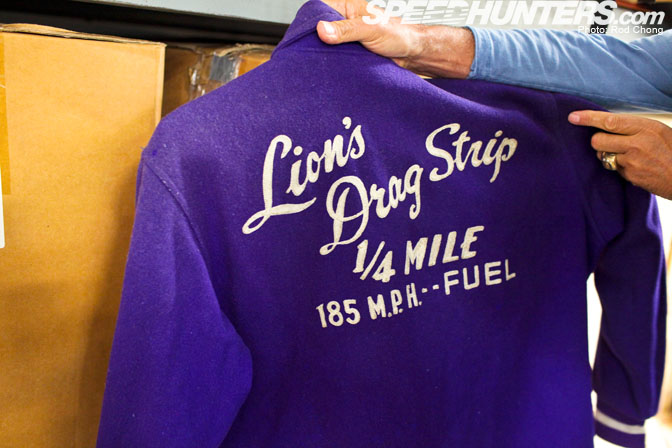 He also has a lot of old Hot Rod jackets too. Just imagine what this would fetch on eBay! It celebrates his then new 185 mph record, in the Top Fuel at Lion's Drag Strip.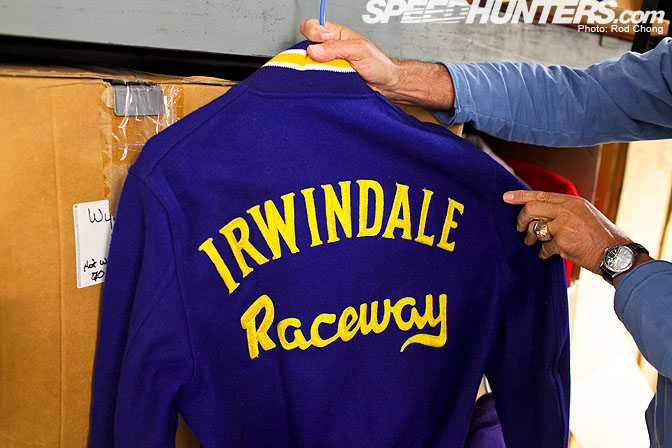 This would be from the original Irwindale drag strip. Yes young children, the name Irwindale goes back to the pioneer days of drag racing, well before the establishment of the modern Irwindale Speedway.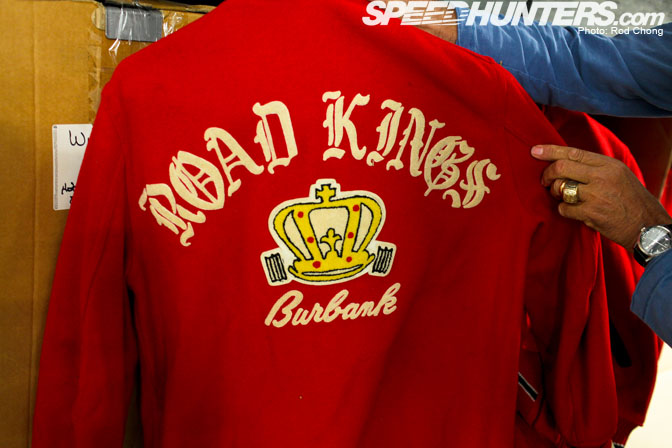 This is a particularly amazing jacket. It's Don's original Road Kings car club jacket from the 1950s. Wow.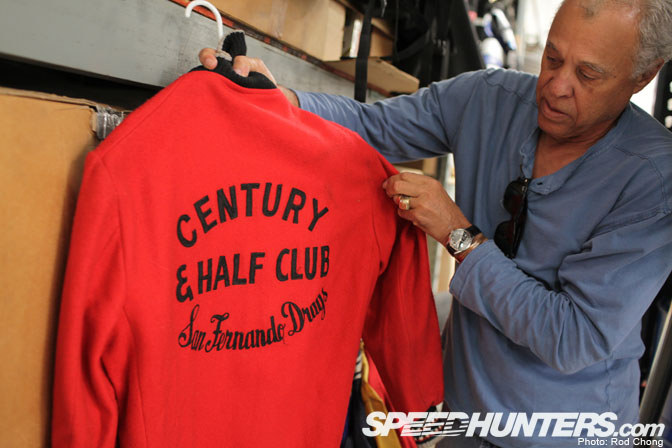 The jackets go on and on… back in the day passing 150 mph was a huge achievement on the 1/4 mile and was an exclusive members club.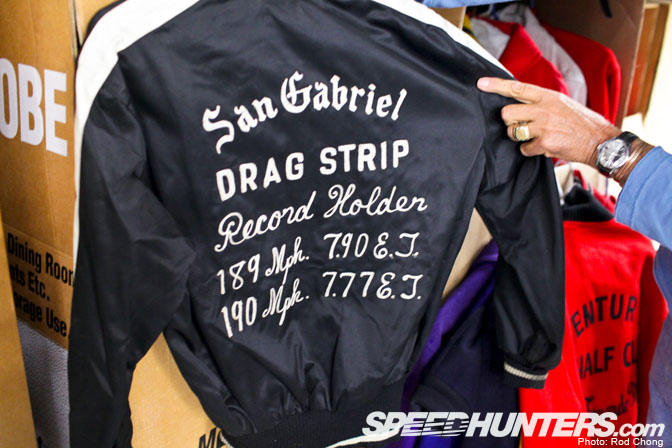 Looking at these jackets you get an idea of the pioneering march of speed records. This spirit is something doesn't really exist very much in motorsport as rules and regulations more exist to keep speeds down and safety up. Times have changed!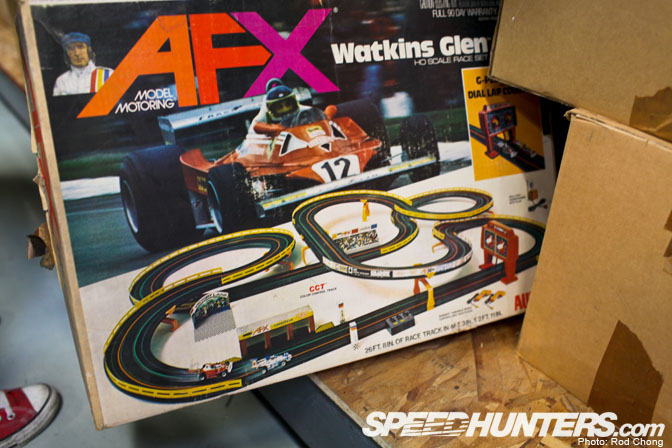 I almost fell over when Don pulled this box off the shelf… wow it's an original AFX slot car set… one of my obessions as a young boy!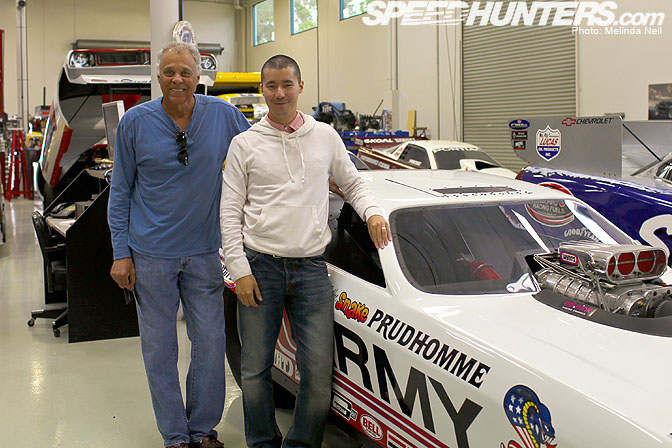 Well that's it from me for now. I'm off to Vegas tomorrow for SEMA. I'm sure we will see a few of you guys there!
Thanks to Don for his time and to Melinda Neil for dealing with the audio recordings from the interview.
:Rod Chong