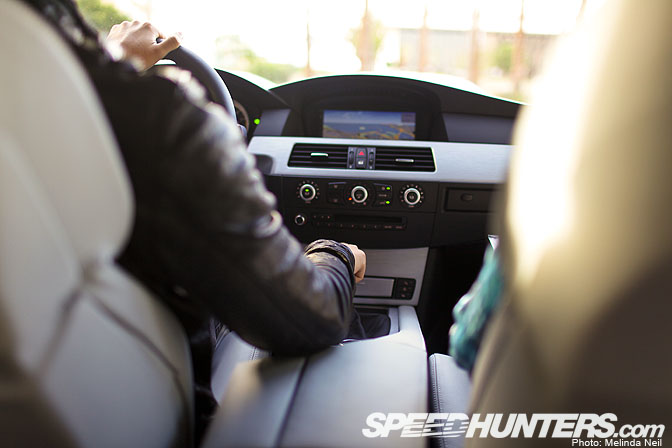 Ok let's get back to my LA Speedhunting adventures from a couple of weeks ago.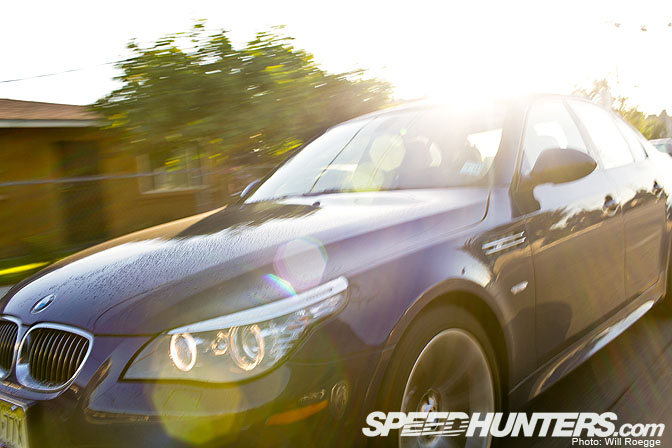 As previously mentioned, I was in possession of a German Hot Rod for the week: a 500bhp V10-powered BMW M5.
You know, this car had an odd effect on me. I kept wanting to talk about it and weave it into conversations… "yes it has a 6 speed manual, isn't that amazing?"… "I have a M5 press car this week… yes it has a V10 engine"… "500 horsepower when you press the M button!"… It's a bit pathetic really, but a car like this seems to attach itself to your brain and you can't help but think of it all the time.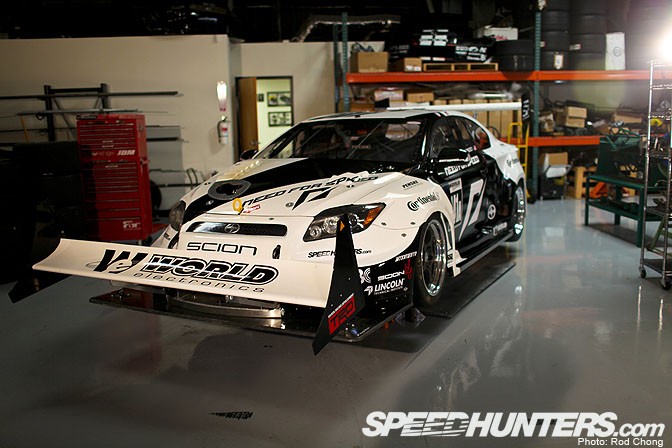 So the start of day three in LA and this was where I started the morning: Chris Rado's World Racing HQ. It was the first time I've set eyes on his 1000 horsepower Team NFS AWD Scion tC…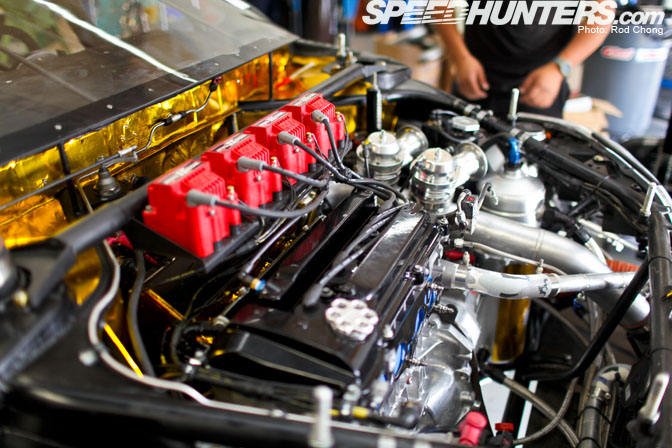 … and let me tell you, it's without a doubt the most extreme Time Attack build I've ever seen.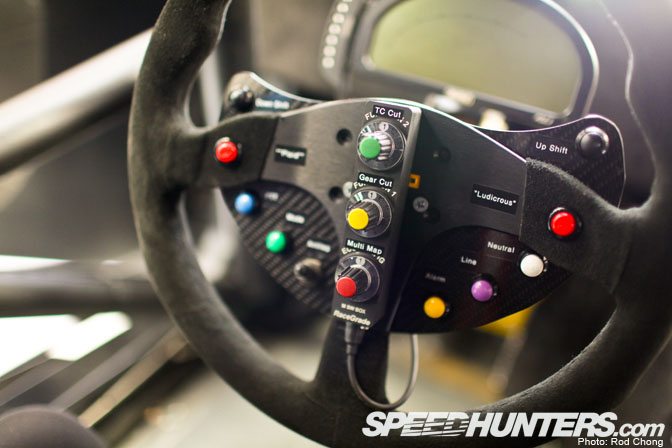 Check the "Ludicrous" button lol.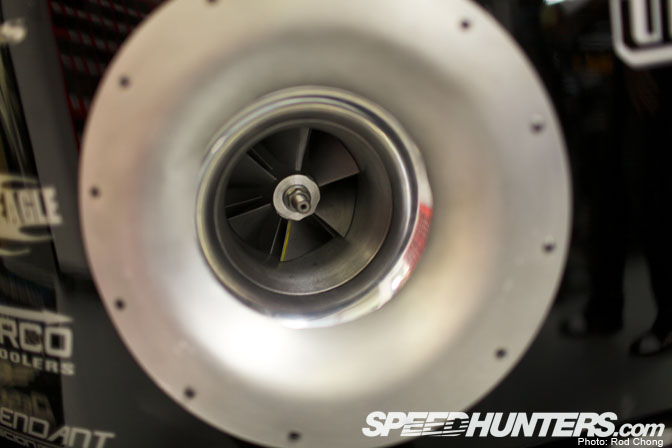 World Racing have also updated their FF Scion tC drag car too.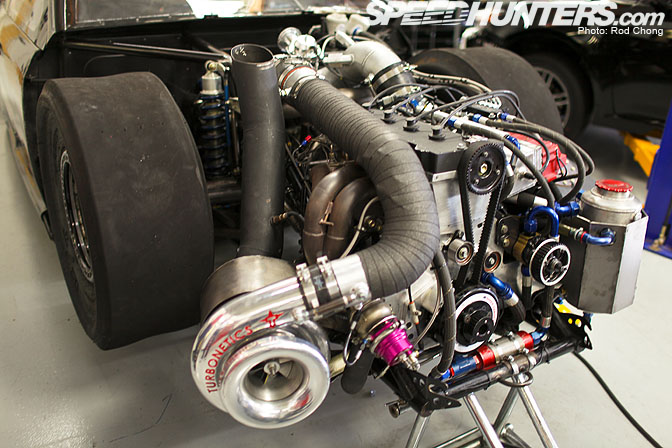 The Turbonetics 104mm turbo is a new addition to the car and I understand it got some running at Fontana today.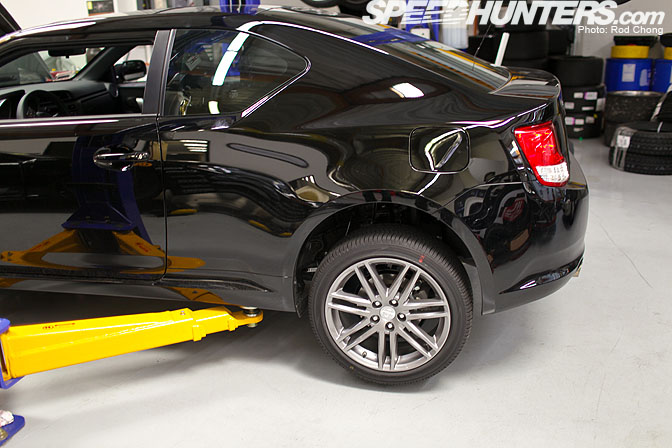 Chris and team also just got their hands on a brand new 2011 Scion tC.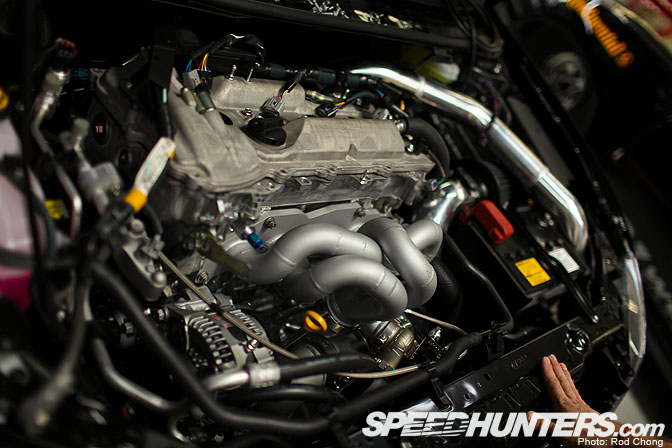 The car was literally one day old but was already close to having a complete Turbo kit installed. These guys are crazy!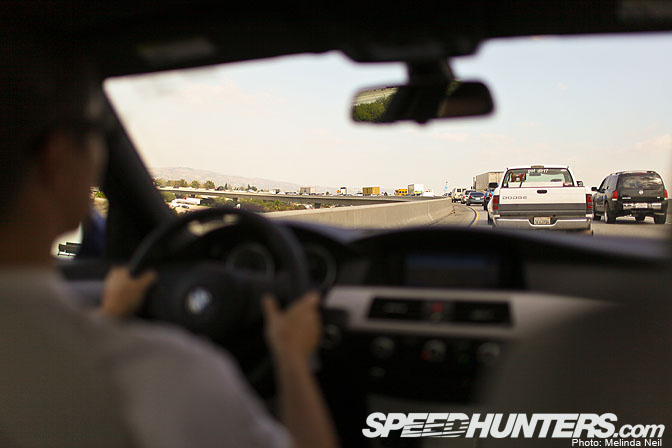 It was then time to crawl across LA's congested freeways over to Irwindale.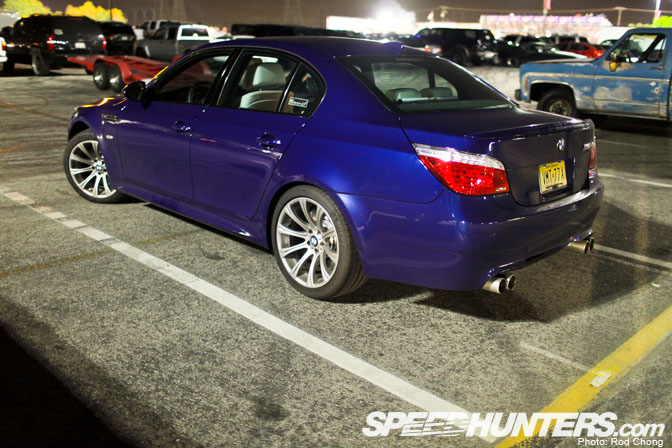 After briefly checking out Formula D drift practice and checking in to our hotel, I met up with a few Speedhunters that night for the weekly Irwindale Thursday night drags.
Will wanted me to drag race the M5, but I thought better of thrashing BMW's press car. I left it in the parking lot ;>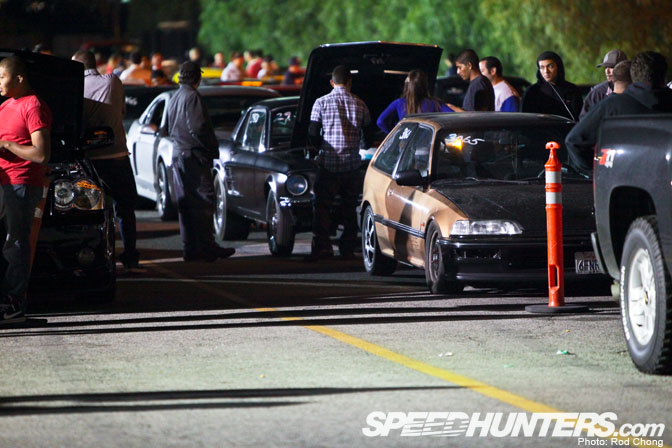 I've been to the Irwindale drags a few times and what I love about it are the sheer variety of cars.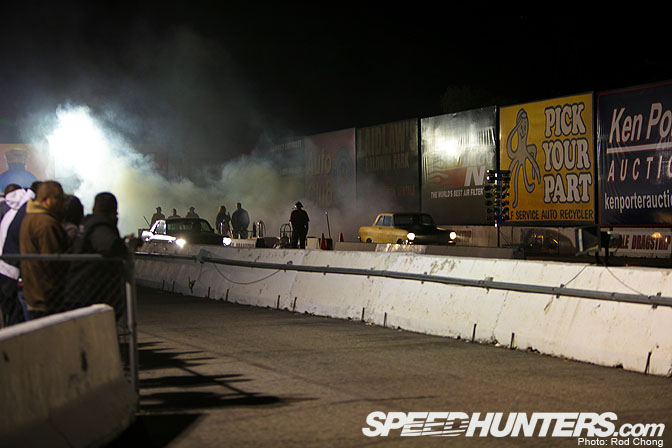 We are talking at least two to three hundred cars with perhaps one thousand spectators.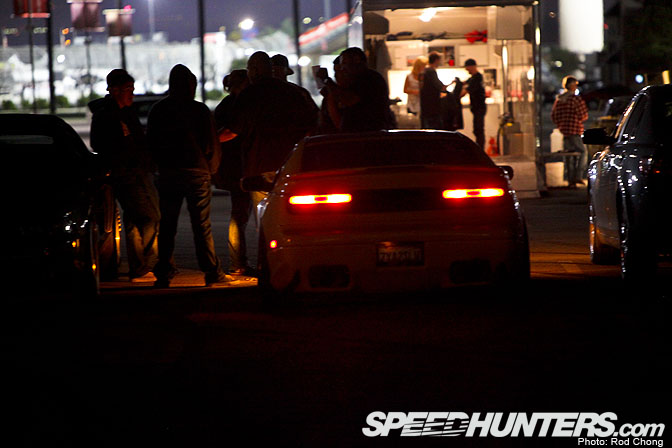 For a typical Los Angeles weekly event, this seems pretty exciting to an outsider like me. I realize that the Irwindale drags are no different that any other weekly night meeting across the US of A, but it serves well to illustrate to our international Speedhunters audience what these weekly night racing scenes are like.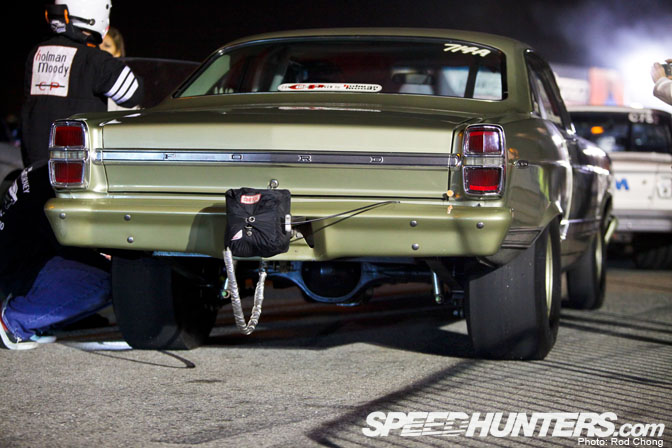 You'll see all manner of cars like this monochrome Fairlane…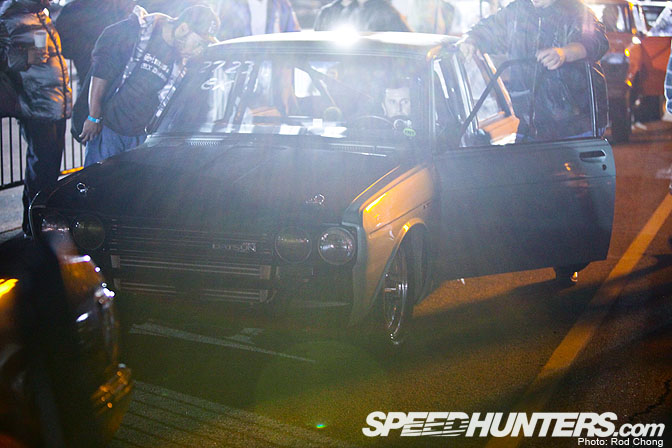 To full drag spec Datsuns and everything in between.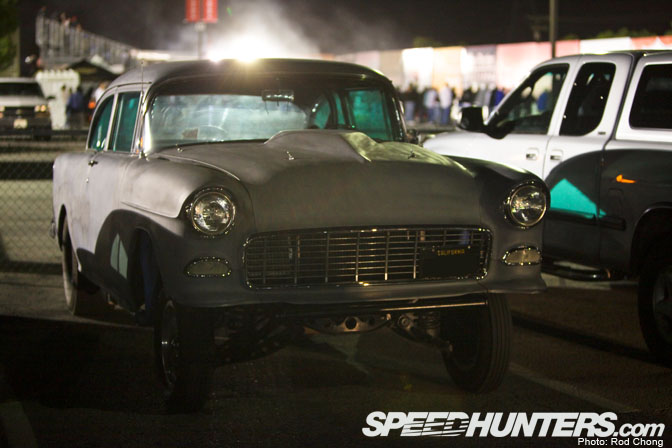 Upon arriving at the event, Melinda and I did a quick circuit through the parking lot with my Speedhunting camera in hand. This '55 Gasser immediately stood out…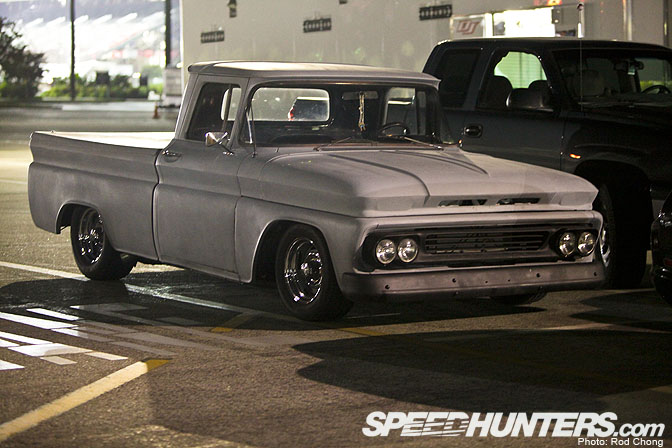 … as did this primered early 60s Chevy pickup.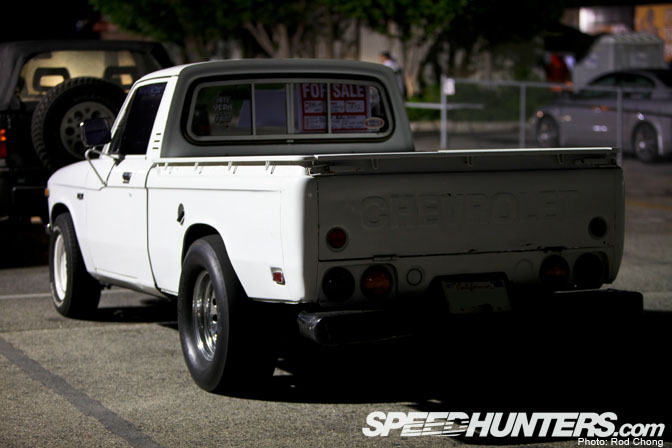 Speaking of Chevys this was my second sighting of a Luv minitruck in two days… where did they come from? By the way did you know these were re-badged Isuzu trucks?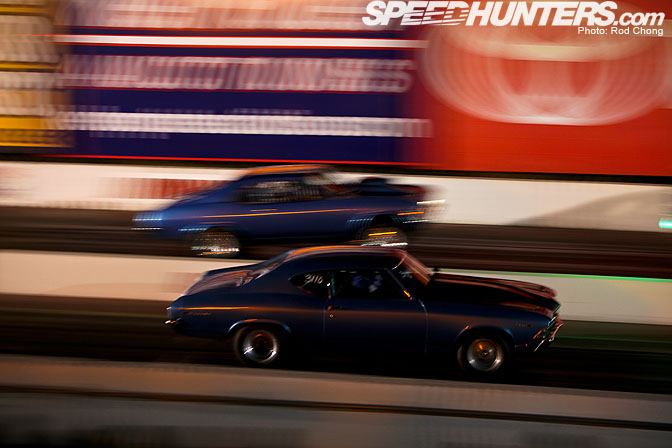 I didn't bother to arrange trackside access like Linhbergh and Mike so I set myself up at the top of the grandstands.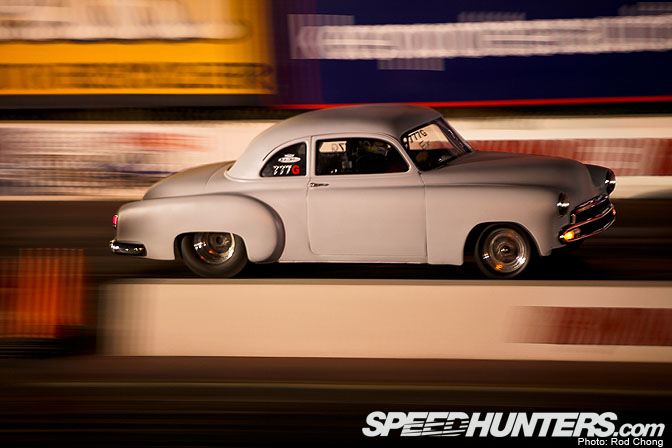 With my 70-200 zoom lens it was pretty easy to pull off some cool launch shots.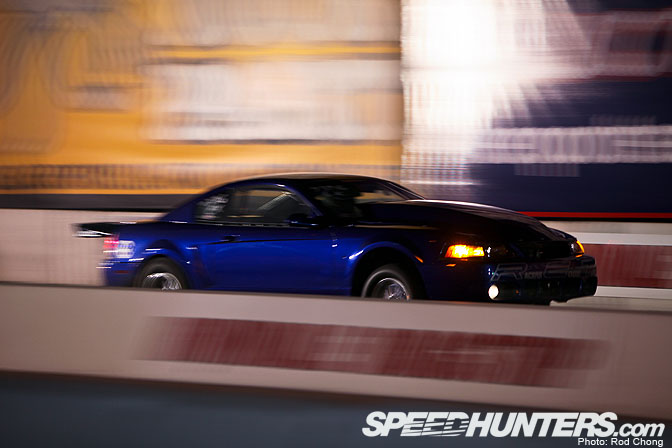 Can you feel the energy being dissipated by this launching Mustang?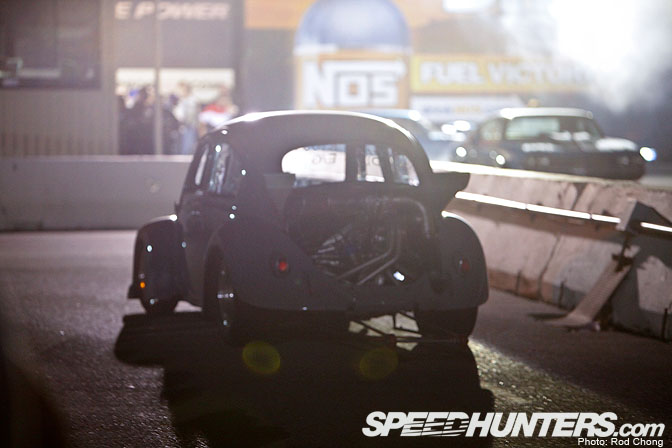 The dark night time racing offered a pretty cool ambiance.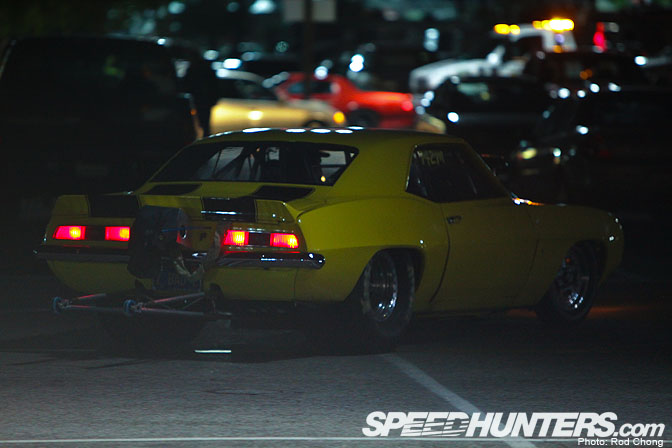 I enjoyed just standing around the staging lanes watching all the drag machines rumbling to and from the pit area. This Doorslammer Camaro had the fastest ET of the night.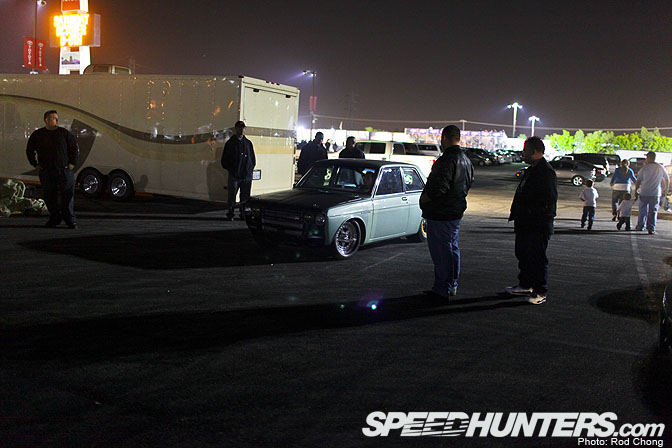 One car I kept noticing was this drag spec 510.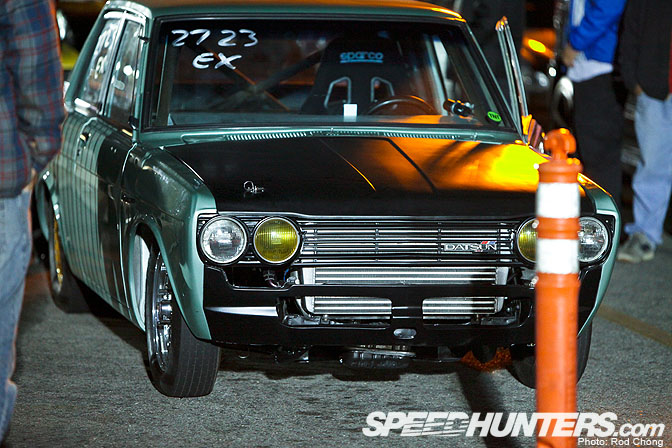 Have a look at that intercooler!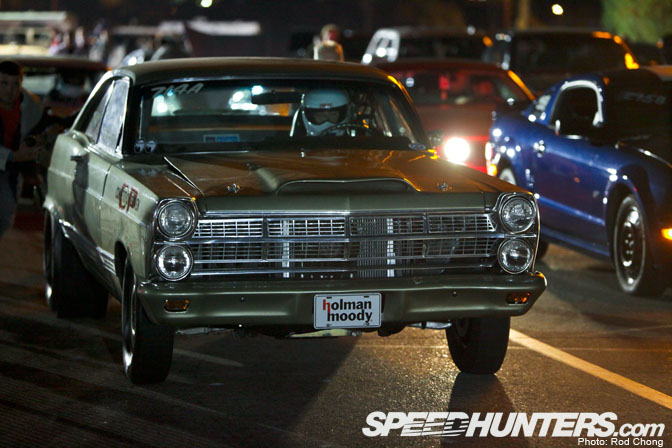 One of our favorite machines of the night was this Super Stock style Ford Fairlane…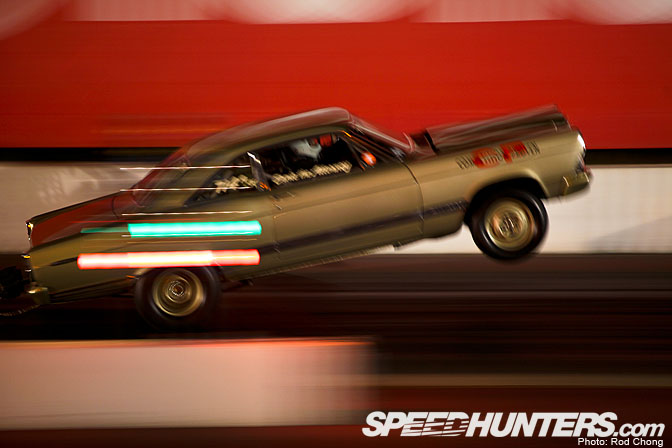 … its wheel standing antics were a lot of fun to shoot.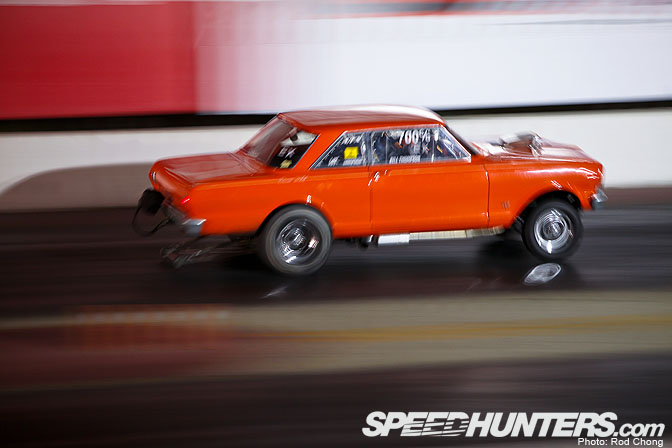 Oddly enough, by comparison this Gasser Nova was rather well mannered down the line. I was expecting something a bit wilder, but was slightly disappointed with the lack of wheelstanding :> Those wheelie bars need to be removed!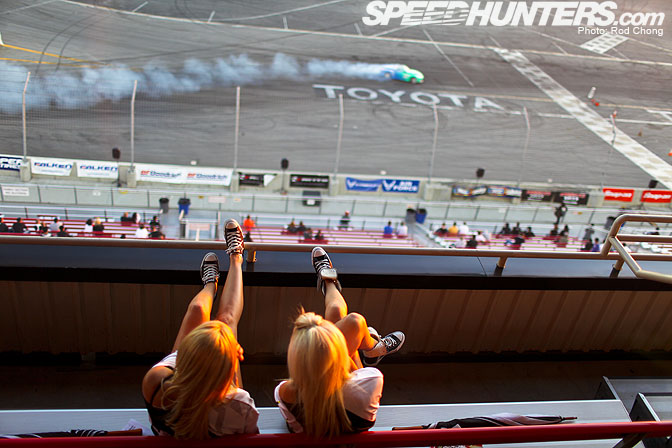 I don't really have too much to report for Day Four… I spent most of it at the top of the Irwindale Speedway grandstands in a VIP Suite, conducting some private video game sessions for Need for Speed.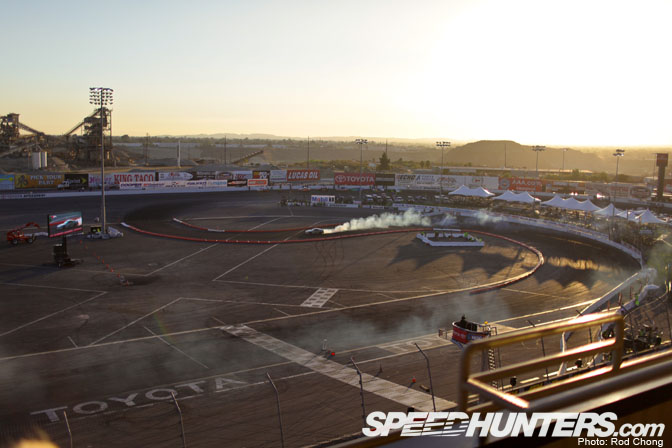 It was pretty cool to watch the Formula D qualifying sessions from our vantage point in the sky.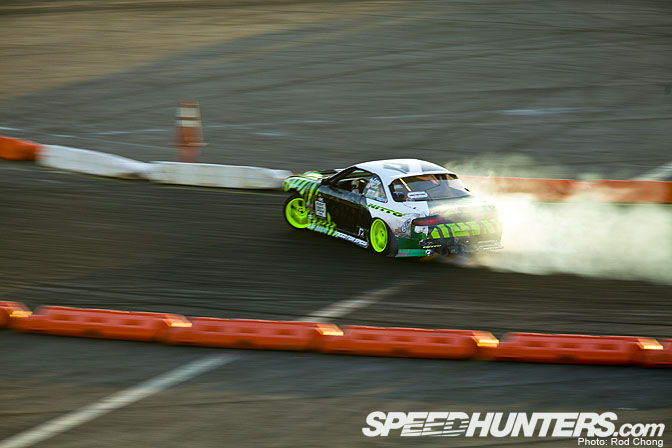 I stuck my 400 mm lens with 1.4 extender to my camera and was able to shoot some interesting shots from above.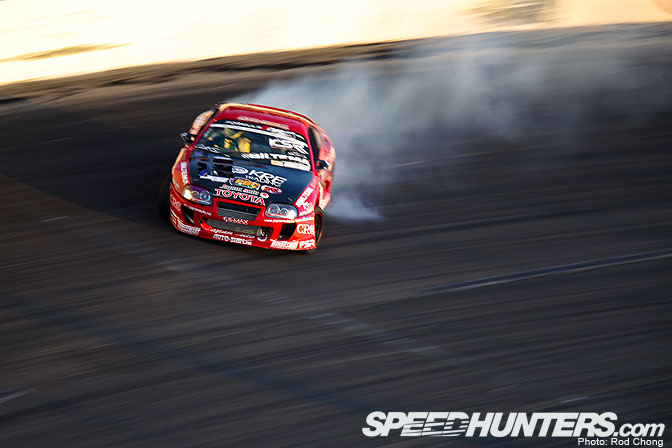 I was going for a perfect shot of the cars on the banking… something I almost got with this Fredric Aasbo snap. Not quite though.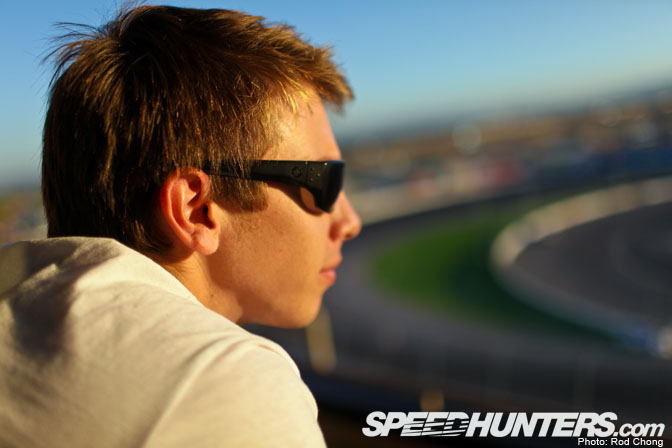 We were joined by Tommy Milner who was on hand to shoot some new NFS films with us, do some game testing and check out the Irwindale FD event.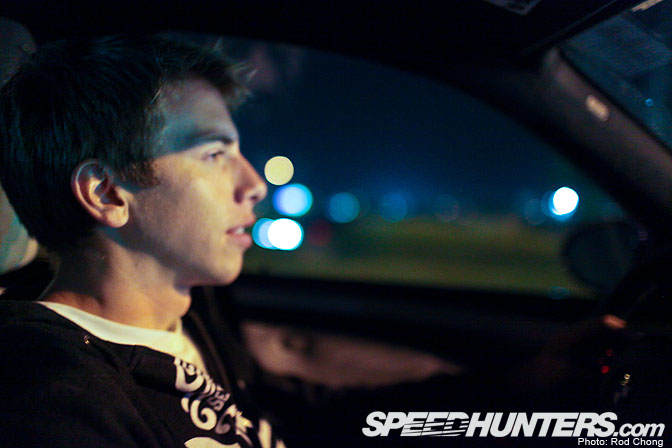 I somewhat reluctantly handed the keys to the M5 over to Tommy… BMW was also expecting him to drive the car, so there was no point in hogging it!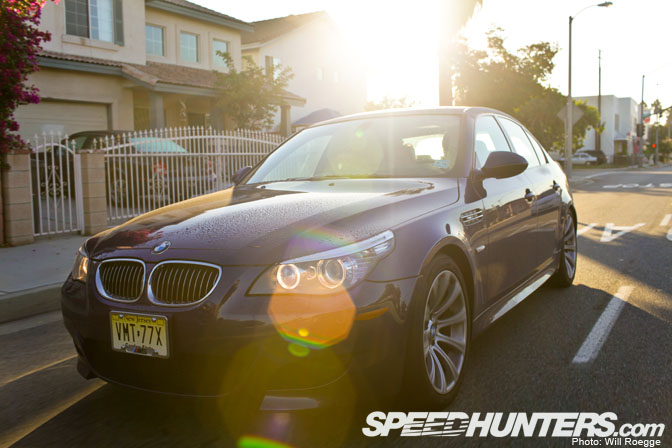 As day five in LA kicked into gear, we conducted a bit of car-to-car photography with Will Roegge on the way to Irwindale.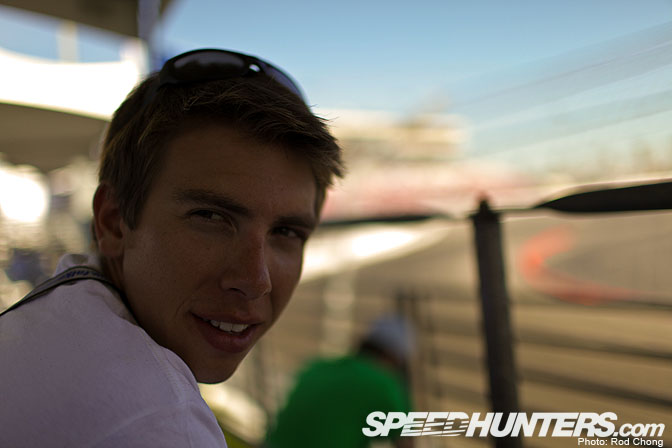 Tommy certainly felt a lot more comfortable to push the boundaries of the M5 than I was! There is no photographic evidence lol…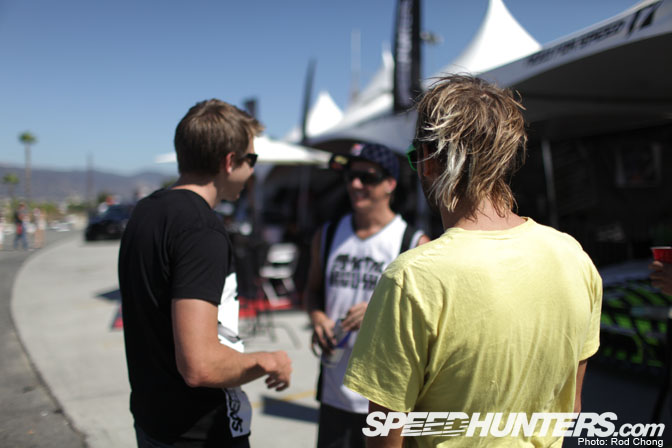 I spent most of my time on the main Formula D event day hosting Tommy and introducing him to people. Here he's meeting Matt Powers and Mad Mike for the first time.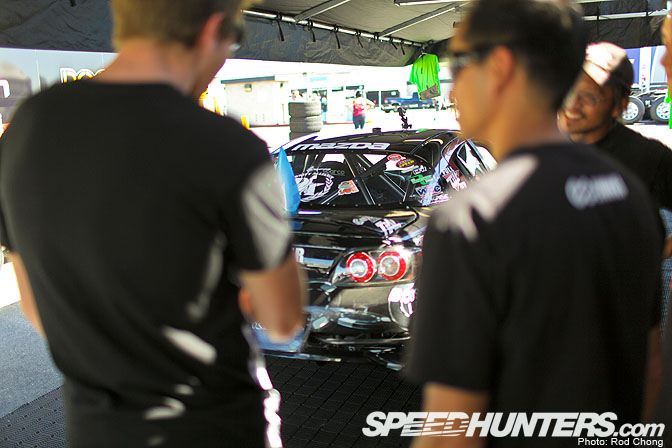 The Bergenholtz Brothers and Joon Maeng were also quite keen to chat with him.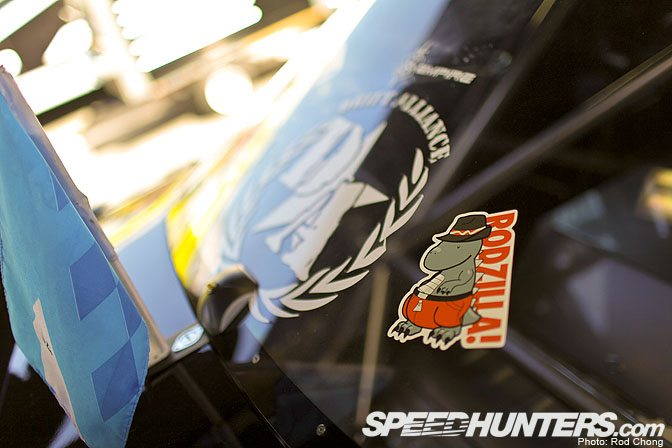 err no comment….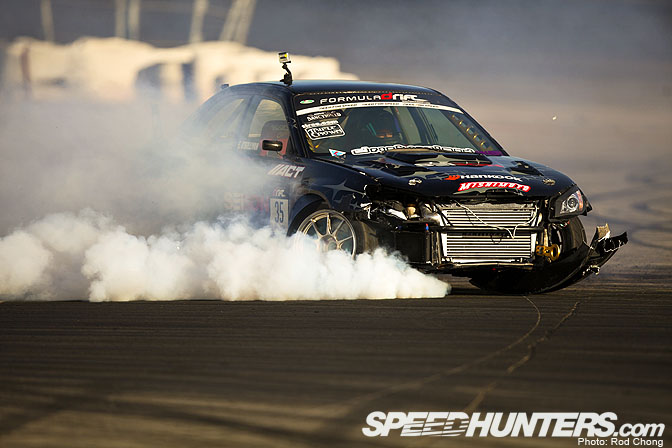 NEVER LIFT! Eric O'Sullivan has to be commended for refusing to let up, even after putting his car into Irwindale's wall.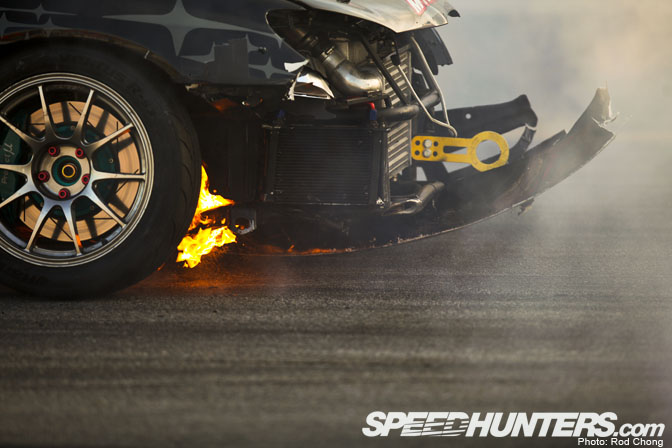 This resulted in a bit of a fire under the car… nothing like a bit of drama to wake you up! I'm not sure the car's owners would have been so excited though with the resulting damage.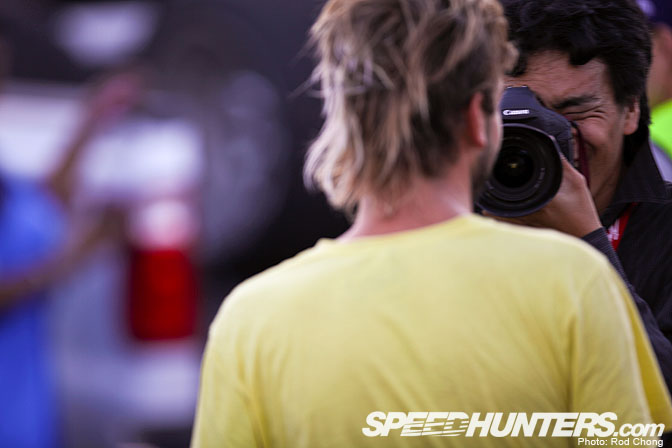 Larry Chen shoots Matt Powers. We've been chatting with Larry recently about him joining the Team NFS/Speedhunters team next year. I'm sure you'll agree that he'd make a great addition to the crew.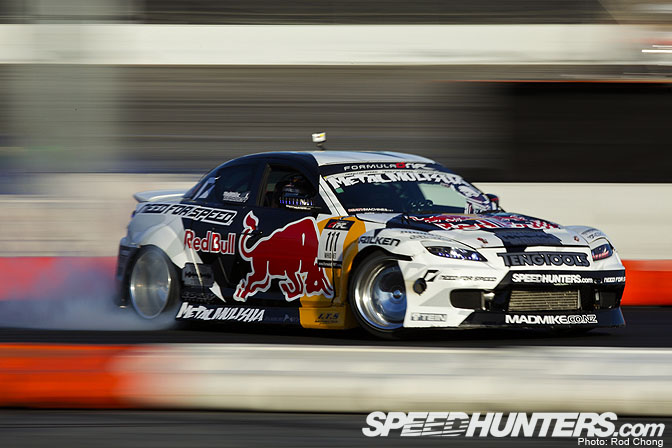 Here's a snap of Mad Mike from the Top32 competition. This was a big weekend for Team NFS as we got both our drivers into the Top16 for the first time.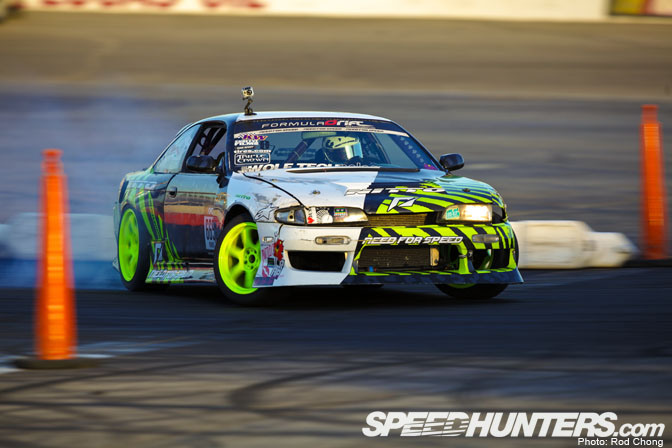 I know for the big teams that is no big deal, but our team is very much a grass roots effort so it was pretty cool for us to achieve this.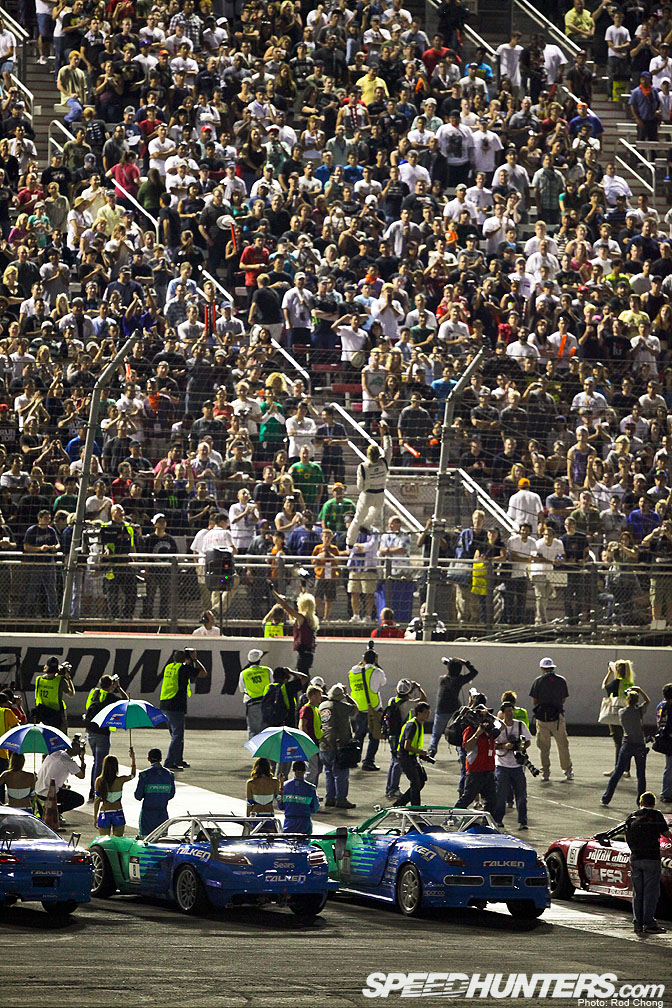 Here's a snap of Matt Powers climbing the fence during the opening ceremonies. Note the ripple effect his antics are having on the assembled photographers.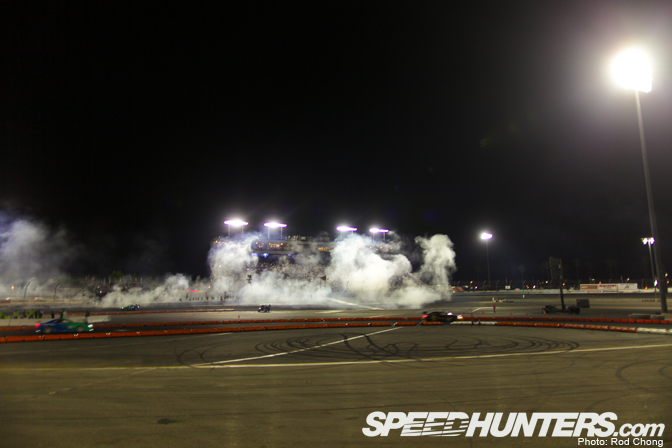 Another view of the opening ceremony. You can get a sense of the scale of the event with 15,000 screaming American drift fans crammed into the grandstands.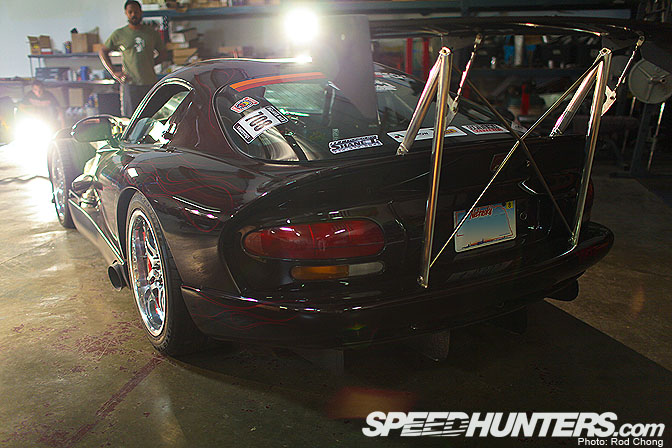 I'll leave the Irwindale shots there as this has been covered elsewhere. Let's move on to day six where we spent the majority of out time at Twins Turbo Motorsports.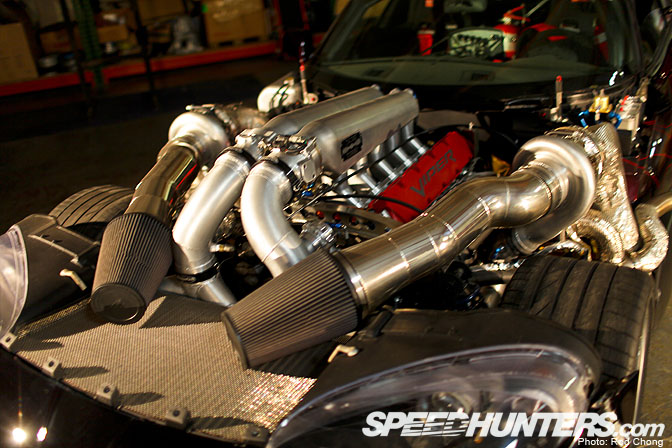 This was the first time I've seen their completed Standing Mile Viper project in person.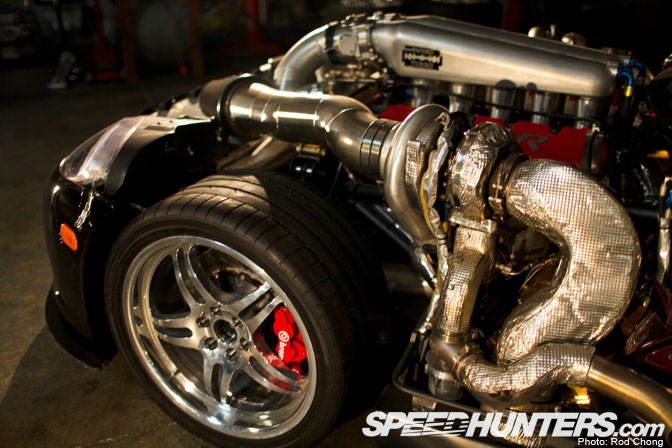 Did you know they recently won the fall Mojave Mile event with this car? We still owe you guys a full feature on this car… tell Linhbergh to get a shoot together!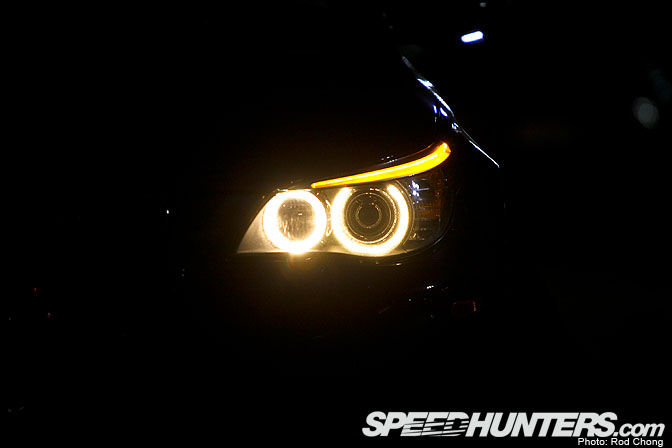 So that's it for this little adventure… Thanks to BMW for lending us the M5! I'll be back soon with some detailed stories from our meeting with Don Prudhomme.
Ciao,
:R