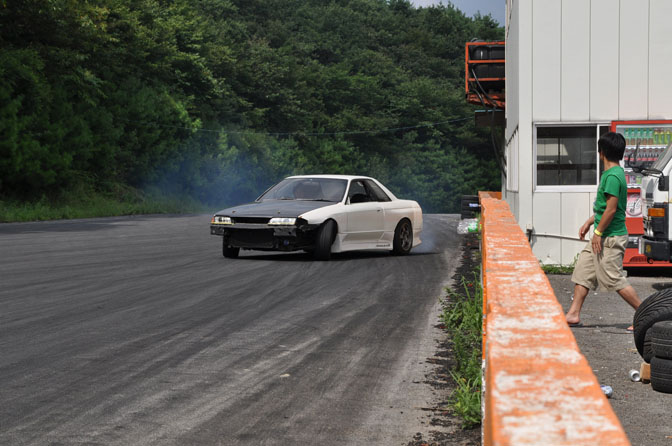 What better way to demonstrate your drifting skills by knocking off bottles placed in a wall ? Yuta Akaishi was able to grab this sequence whilst visiting the Kita course at Ebisu during the Summer Drift Matsuri.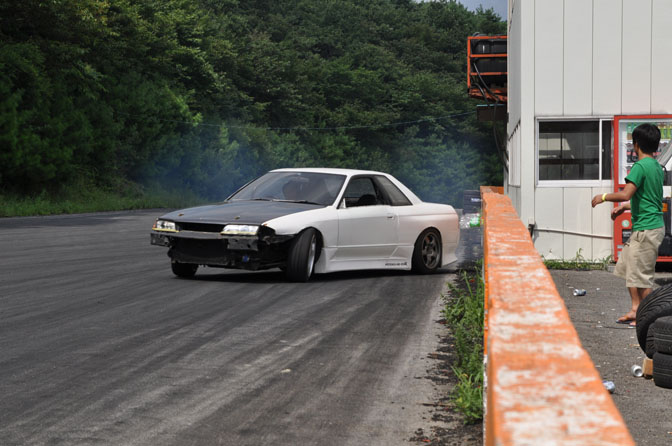 One of Yuta's friends placed the bottles in the wall because the R32 kept coming closer and closer to the wall.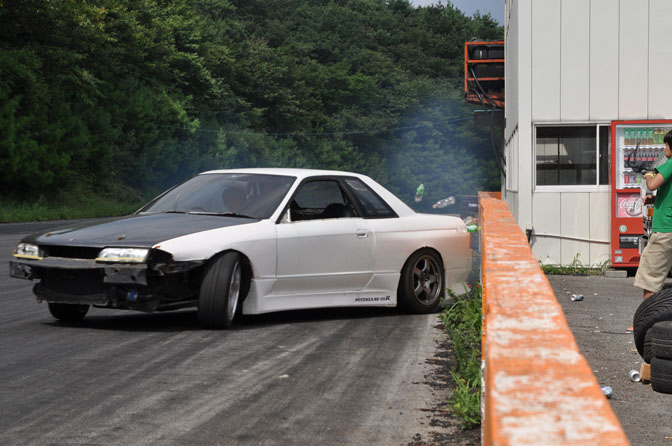 There you go, precision drifting. Knocking the first pair of bottles off without even touching the wall itself.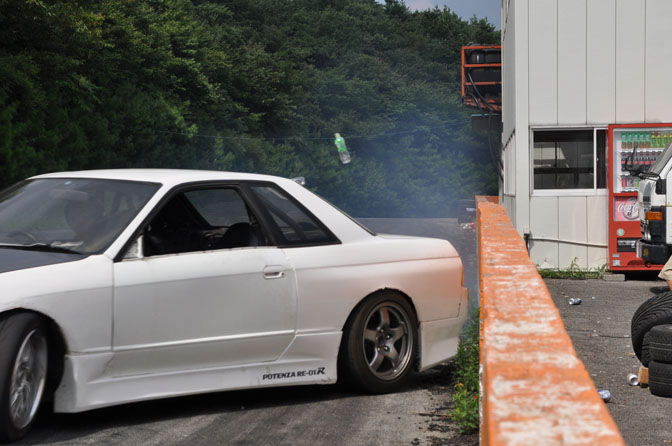 Gone and still just a few inches removed from crashing the car.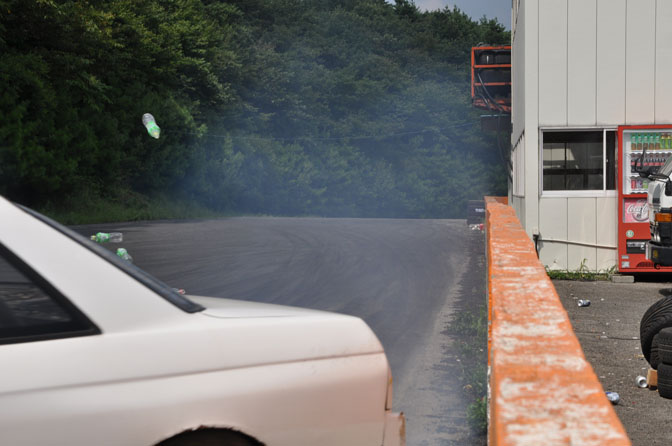 And ready for another round on the Kita course.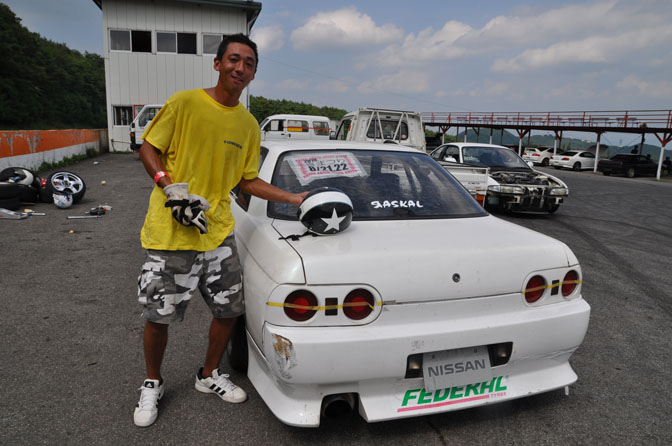 Here is the man himself with his R32 that is powered by an SR20.
– Jeroen Willemsen
Photo's taken by Yuta Akaishi