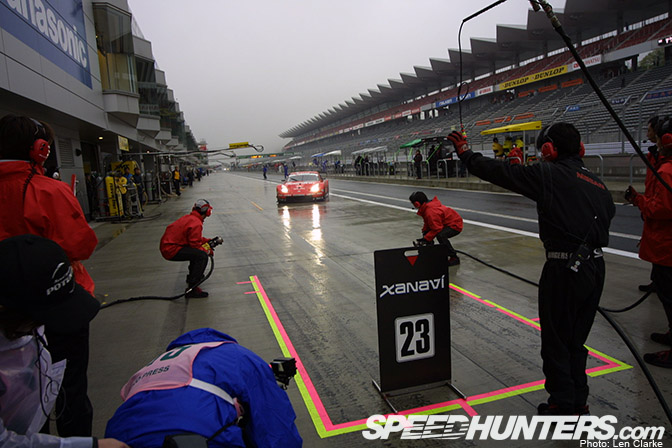 A few weeks back Rod mentioned a new tag that sounded promising, sequences.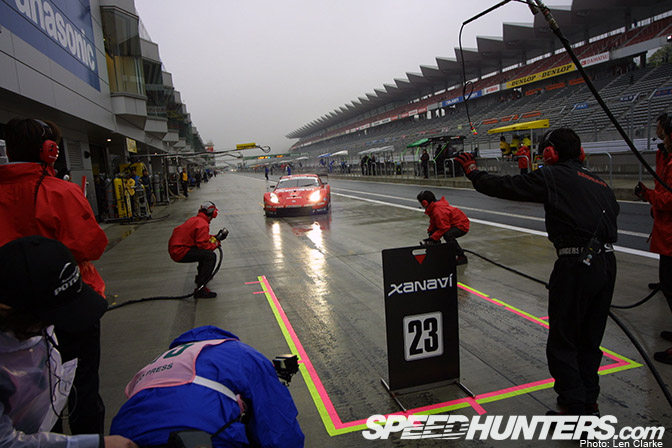 I knew that somewhere within a vast file of images, there was a sequence of the then lead NISMO factory car coming into the pits at Fuji Speedway.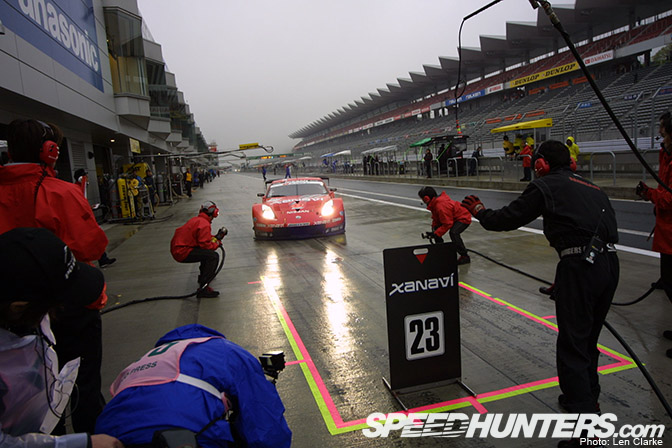 I spent hours looking (at the wrong season as it turned out – this is from 2006) before finally finding this group of images.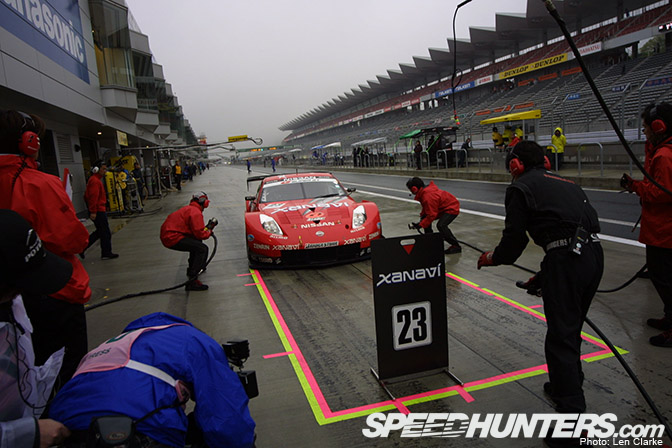 With the wide angle lens cranked all the way open to 15mm, the car is actually a lot closer than it looks.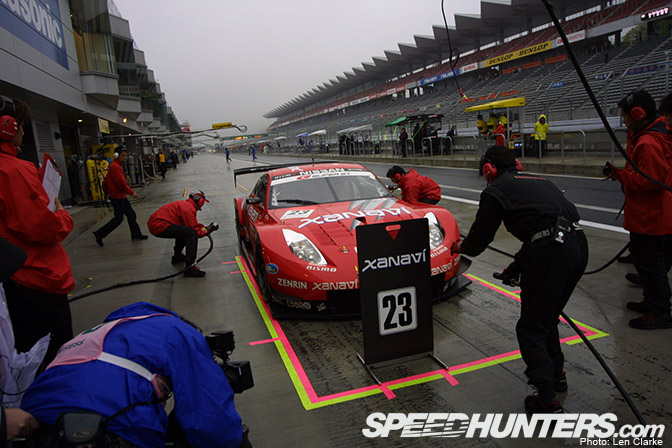 The TV cameraman in front of me is practically touching the front of the car when it comes to rest.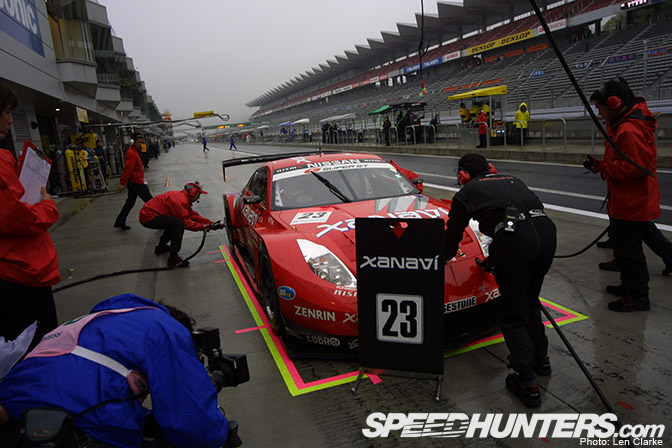 …though he looks a pretty safe distance away.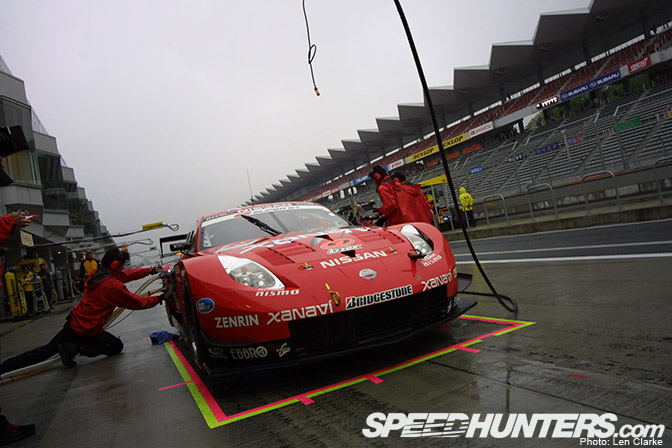 I never get tired of being in the pitlane…who would!
 – Len Clarke