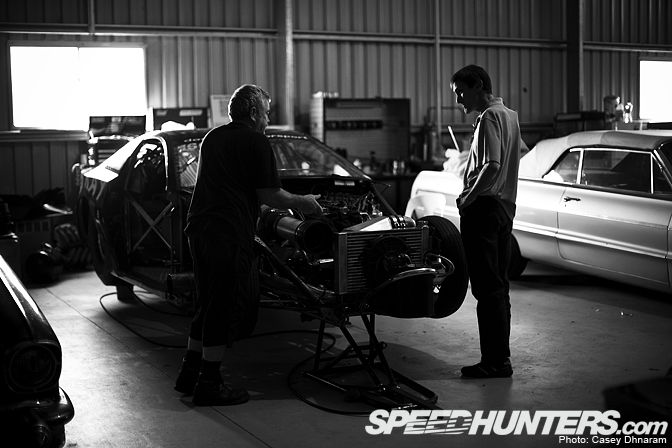 In the world of drag racing, New Zealander Rod Harvey has become one of the most recognized – and feared – drivers in the sport compact category. At the recent 2010 Jamboree event, Rod Harvey not only broke the Australian Pro Turbo record, but has also become the fastest in sport compact history with a 6.41 @ 224.21mph pass in the finals. Fresh from taking out J20, we caught up with Rod Harvey as he prepared his Rayglass Celica for another assault down the 1320.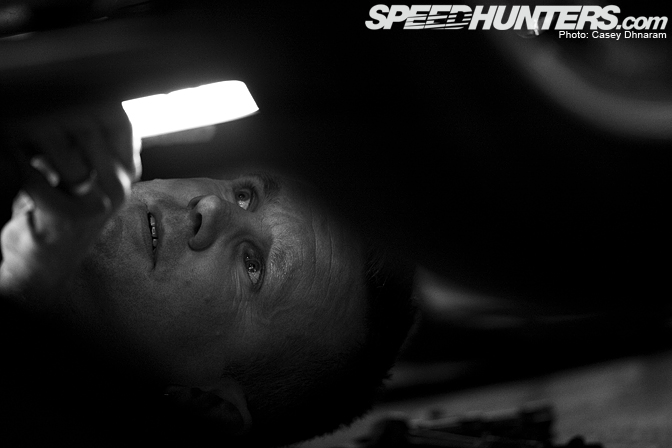 We caught up at Victor Bray's shop where Rod Harvey was working on his Celica drag car. It was quite surreal to be lying on the workshop floor next to a driver I had admired for such a long time!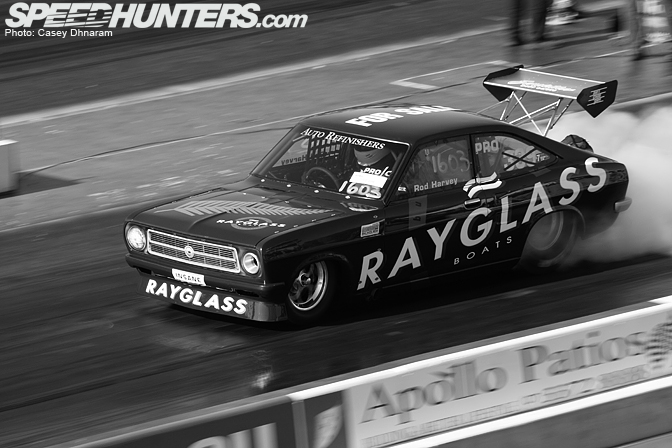 I was 14 years old when I shot my first ever Jamboree event. This was in 2006, when Rod Harvey campaigned his little Datsun coupe. He's long since been a hero of mine, and I couldn't believe I had the chance to chat one on one with the man himself.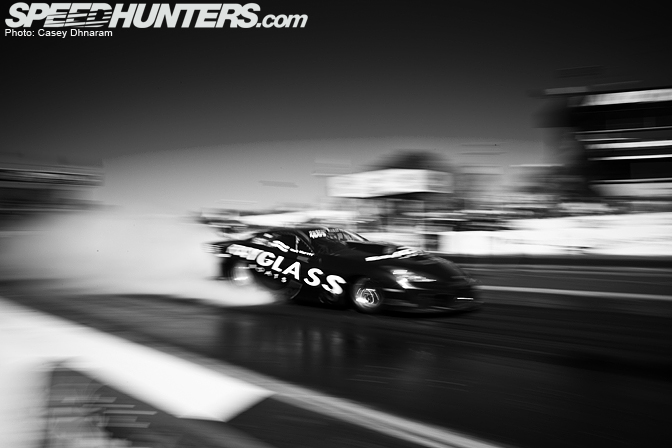 In the four years since I first witnessed him racing, Rod Harvey is now smashing records in his 2000hp+ six-second Celica.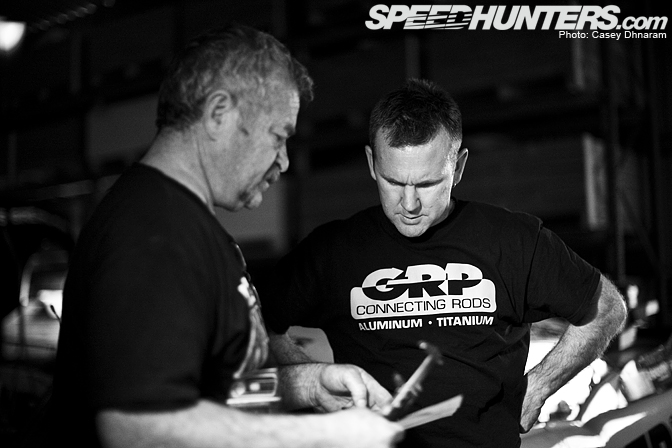 Speedhunters: What would be the scariest moment in your career?
Probably catching on fire. I've been in a couple of cars that have caught on fire for various reasons and catching on fire really is no fun. I stuck the little Datsun on its roof too!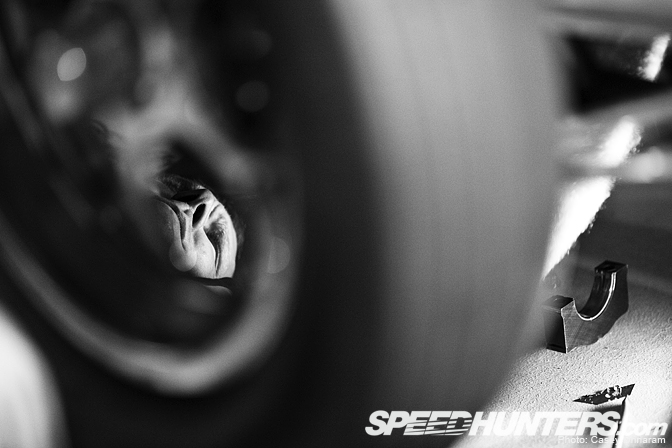 Speedhunters: How did you first get into cars?
I've just been working on cars since I was a teenager really, just enjoyed working on cars.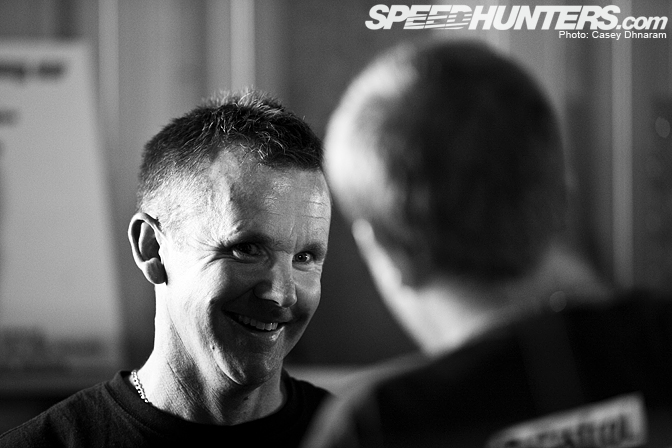 Speedhunters: What are your thoughts on the Australian tracks?
Australian tracks are good, way better than what we've got back in New Zealand. I really enjoy racing on them.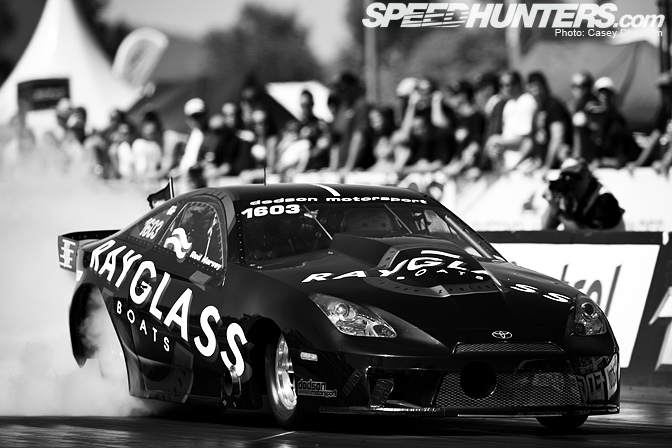 Speedhunters: What are your thoughts on the Australian competition?
One of the main reasons we are here [in Australia] is because we've got competition. There are no cars like this back home in New Zealand so we enjoy coming here, we enjoy the racing and enjoy the competition.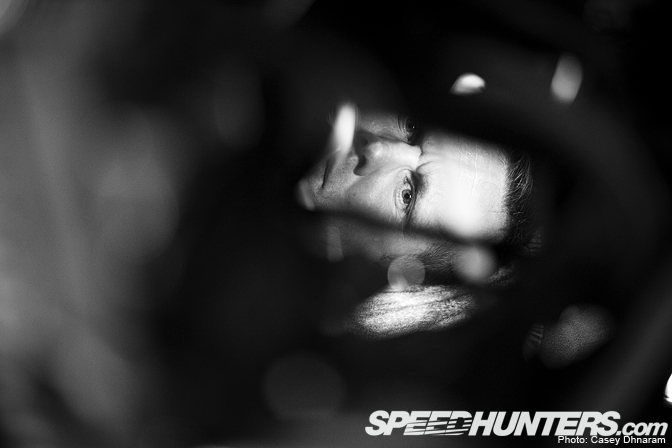 Speedhunters: What was it like to break a record?
The last run we did at the Jamboree was the 6.41 @ 224mph. I knew it was a good run, but I didn't actually know what I ran until the rest of my crew came down to get me. I had a feeling that it was a pretty good run. It's more of a personal goal for myself, Terry Bowden and the crew to achieve things. Setting world records and things like that is a bonus; it's more of a personal thing for us because we work so hard trying to make these cars run well.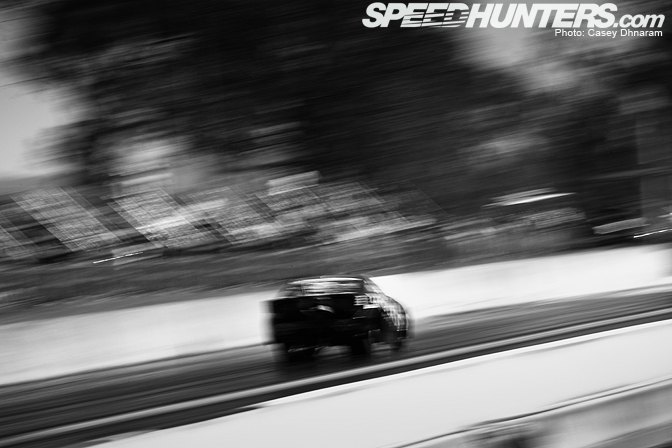 Speedhunters: And now that you've set a world record?
It feels good. But you have to stay on your game and not lose focus of where you're at. It's too easy to get caught up in the moment so we just try and work away at it and try to get better. When you're out in front, there is always someone coming for you, coming from behind, so you have to stay in the game and try and go faster whenever you go out.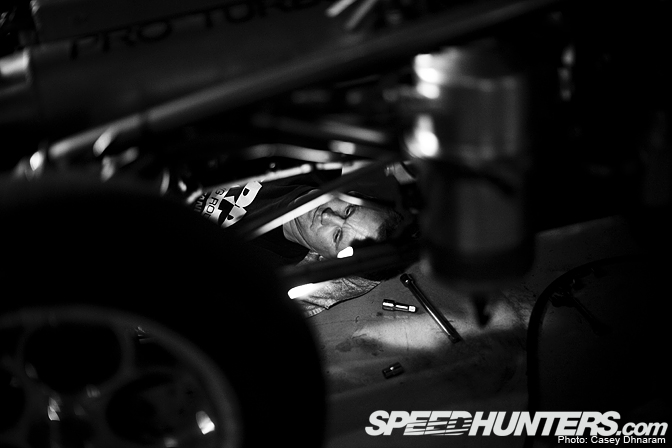 Speedhunters: How did you get sponsored?
Rayglass boats – who sponsor us – have actually supported us for about 10 years now. We have a strong relationship with them and the owner of Rayglass, which is a bonus and helps us go racing. But both myself and Terry have jobs during the week. We both work hard as we have to make enough money to support ourselves and have the passion to do it.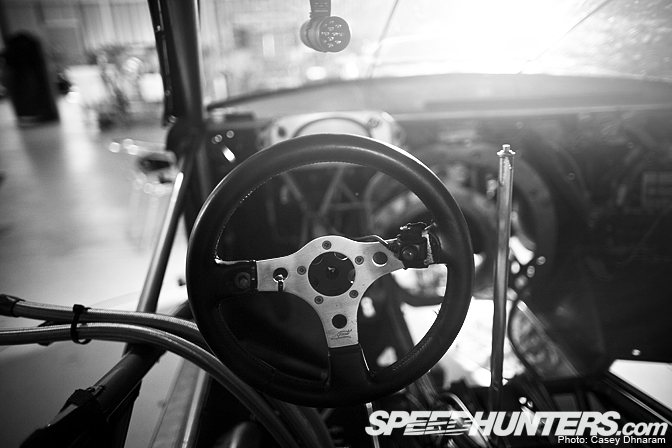 Speedhunters: What runs through your head from the start to the finish?
Really the only thing that goes through your mind is that you need to do everything right in the car – you don't want to make an error. Because you have to remember there are a lot of people who work on the car to turn it around for the next round, and if you make an error you not only let yourself down but the whole team. So you make sure you go through your processes and make sure you do it correctly and make no mistakes.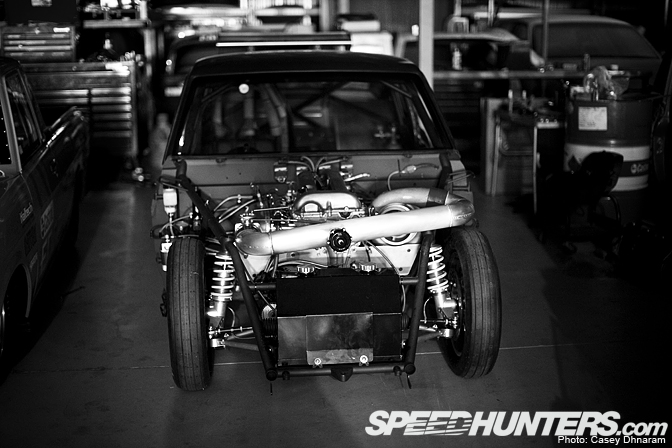 Speedhunters: What cars have you raced in the past?
A Datsun coupe which Ben Bray bought off me, which is down the back in this workshop. Before that I used to race a big block Mustang and before that I used to race street cars.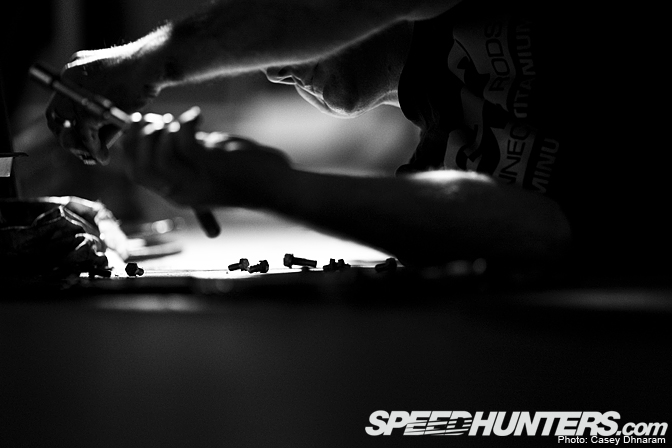 Speedhunters: Which car has been your favorite?
Definitely the turbo cars. I enjoy the turbo cars, working on them and the power they make with such a small motor.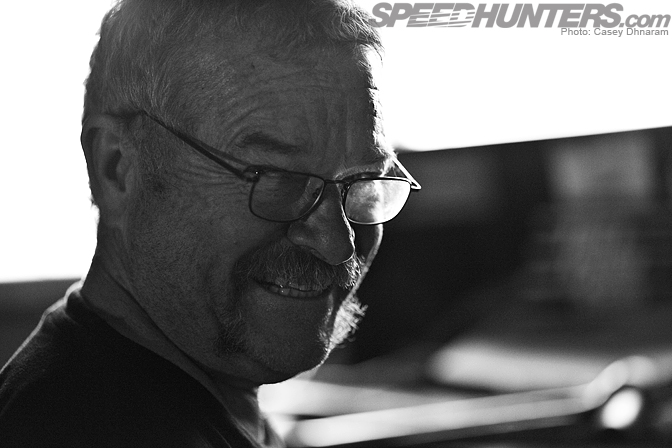 Speedhunters: And your favorite event?
I'd have to say the Pro FX for that one [laughs]. No, no definitely the Jamboree. I've tried to get a gold watch for long service at Jamboree! [Six years and counting].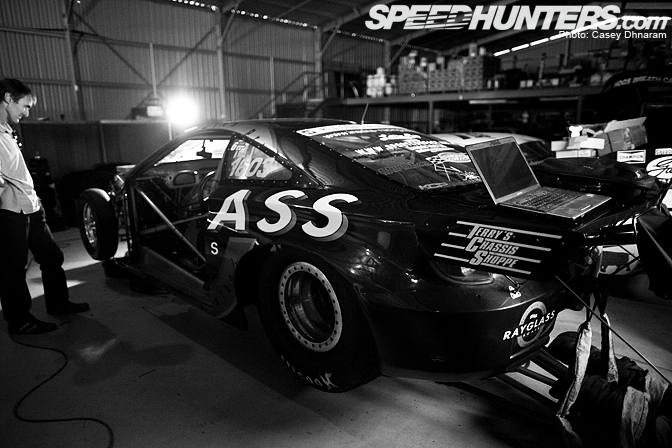 Speedhunters: Plans for the future?
Depending on how we go and what happens financially, we may build a new car with newer technology. This car is quite old now; it's six years old and things have changed a lot in six years. So that's one option.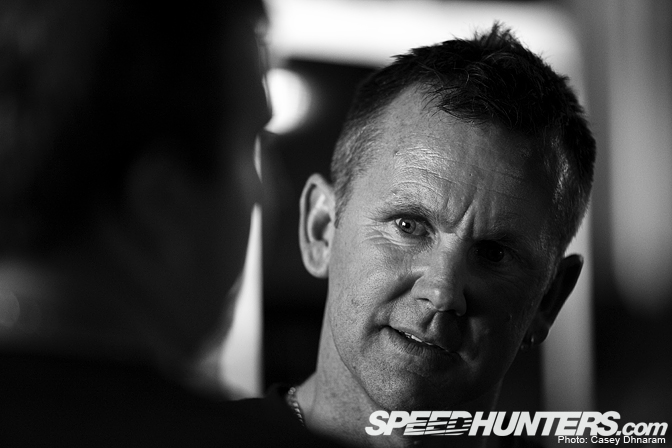 I'd personally like to thank both Ray Box and Rod Harvey for the time and dedication they've set aside for myself, its been a pleasure.
Rayglass Boats
Sport Compact Group
-Casey Dhnaram.