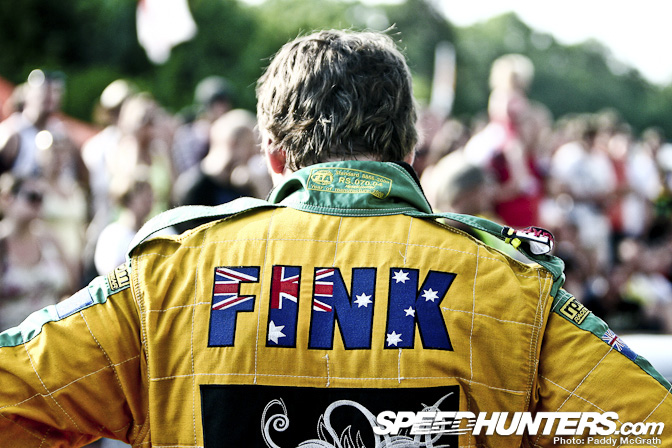 Luke Fink caused quite a stir in the UK drifting scene this by quite literally overnight becoming the man to beat. After driving non-stop from Madrid to Manchester, some 1300 miles, to make practice of the first JDM Allstars round this year, Luke managed a handful of practice laps before qualifying first in an event that featured the recognised talent of Mark Luney, Dan Chapman, Phil Morrisson, Martin Ffrench and many others. This shows probably two of Luke's finest attributes: His dedication to what he does and his determination and raw talent to pull it all off. Speedhunters caught up with Luke recently and here's what we managed to get out of him.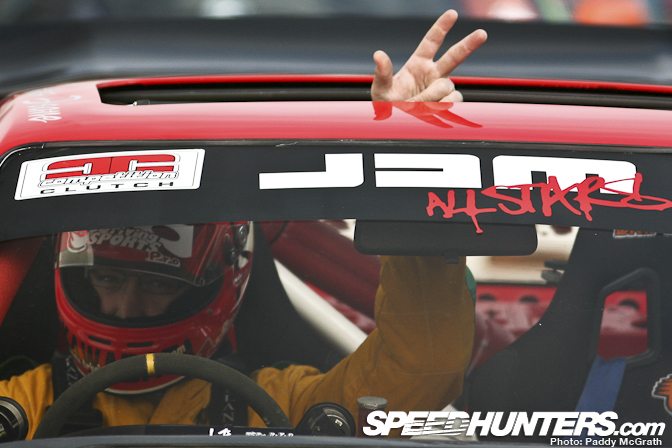 Speedhunters Most of our readers would know a little bit of your history in
motorsport but it would appear that BMX was your first love. Tell us a
little bit about that ?
Well BMX just started out as a hobby because I wasn't too much of a fan of
teamsports. I really liked the creativity of BMX and the fact that I could
do anything I really wanted to when I felt like it and not having anyone
tell me how I could or couldnt do it … Something about BMX is so pure … But I guess things got a bit out of hand with BMX it snowballed into
something bigger than I ever expected. I turned up at the world
championships one year and a mate pushed me to enter and somehow I won! I just rode the wave from there on, going all over the place competing.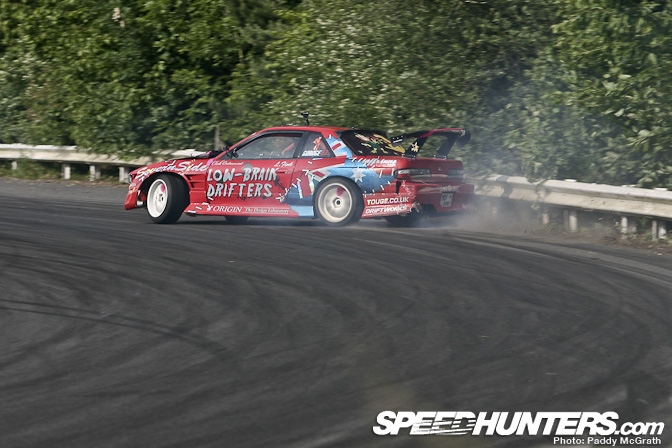 Speedhunters What made you make the jump from bikes to drifting ?
I get asked this question alot … I never really stopped one for the
other but I stumbled across drifting because some old BMX buddies of
mine had started drifting. So when I finally got my drivers licence at 22, I went
to see what they were doing … It looked pretty cool so I gave it a
shot and was instantly hooked.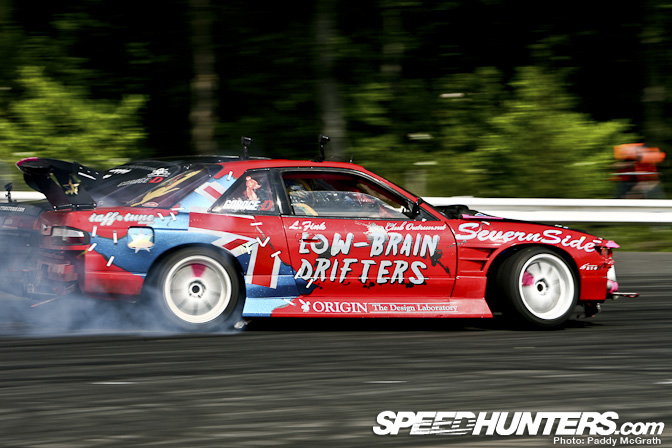 Speedhunters What similarities do you see between drifting and other extreme sports ?
Just the individual style you can have … You're not just a number, you're a
personality and that can really come through with your driving. I guess
it's the same with BMX, you just have your own style.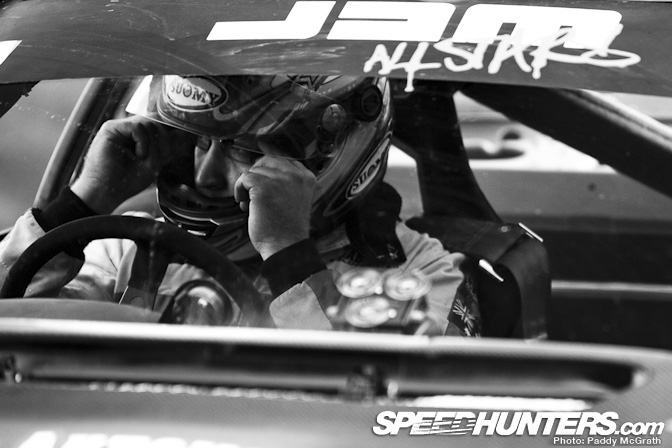 Speedhunters Was there any UK / European drivers here that you had heard about before you set sail from Australia ?
Yeah of course! Bon-Bon and Dan Chapman probably stood out the most. I
remember watching UK vids and thinking 'Damn I gotta get over there and
have a thrash with these guys! They looked like a laugh to drive with and
sure enough it's been an awesome year especially with Dan … It would have been
with Bon-Bon as well if his car didn't break every event !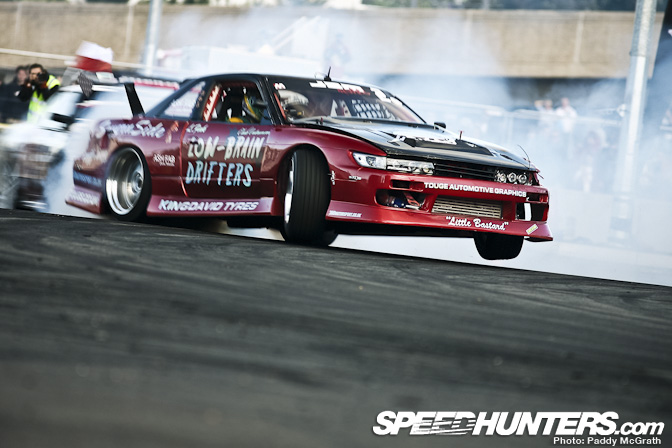 Speedhunters What exactly attracted you to JDM Allstars and European drifting in general?
Well the fact that the top guys I see from Europe all competed in JDM Allstars. So that's where I wanted to go and I always want to compete against the
best and push myself … That and the fact the events just looked like rad
fun.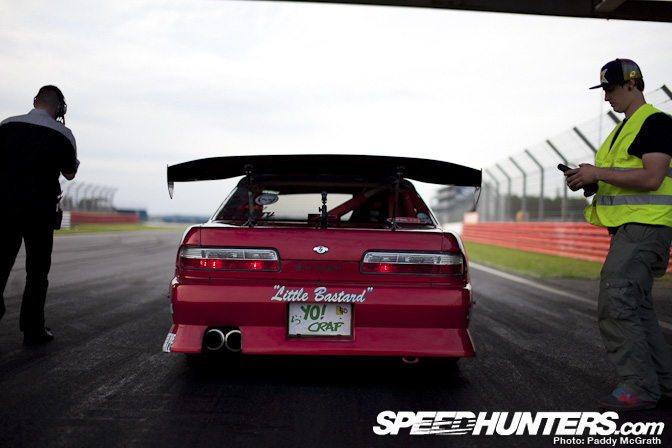 Speedhunters What are the main differences you see between Australian and European drifting ?
Well
in Australia, the scene in the last two years has
concentrated on speed, where in Europe it's a bit slower is the
only real difference I guess … It's funny no matter where in the world
you go for drifting, it's always a similar scene.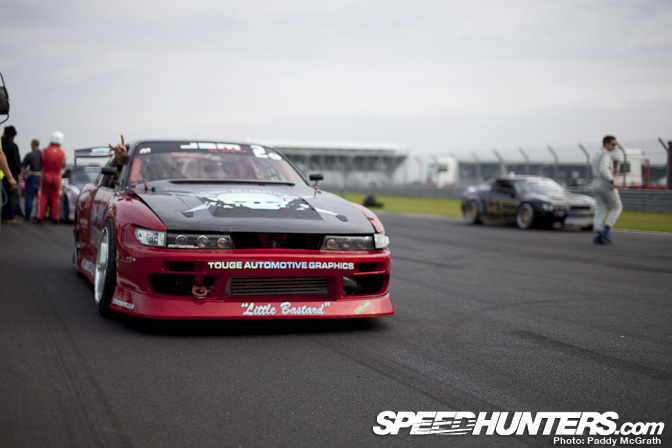 Speedhunters I heard you recently tried your hand at drifting online. How did that go for you ?
Haha, Yeah I have been a fan of online drifting since a few years back when I
broke my ankle and was laid up for a few months. I got stuck right into Live for Speed and played that alot. Then got away from that because I
was busy doing the real stuff … Then recently at my mate Josh
Allen's (WillShootForFood) house we were mostly stuck inside with the typical
english weather so we started having a bit of fun online drifting.. all
good for a laugh I guess.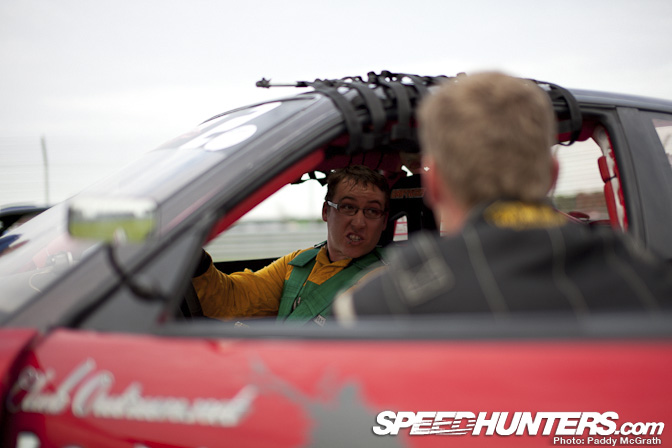 Speedhunters Of every driver you have drove against previously, who would you
least like to have roll up beside you at the start line in an equally
capable car ?
Probably someone that left foot brakes … I'm more than happy to drive with anyone but tactical driving shits me to tears.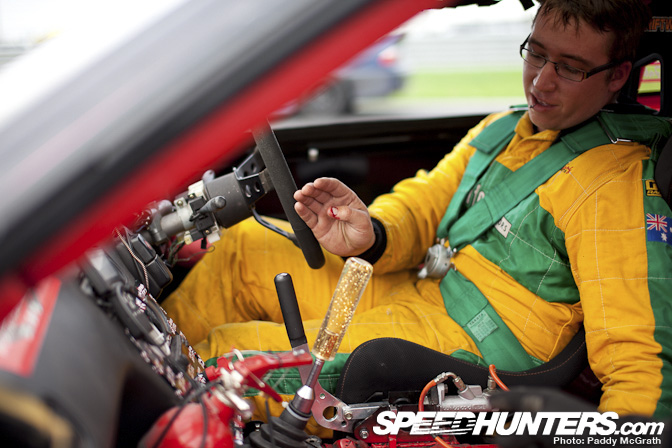 Speedhunters Similar to question nine, who would you like to take the fight to next ?
Well I would love to keep the progression going and go to Formula D, as in the drift world that is where it's at in my eyes … D1 is good
but the judging seems a bit, hmmm, interesting? So yeah, I'd definitely like to
go mix it up with Vaughn Gitten & co. in FD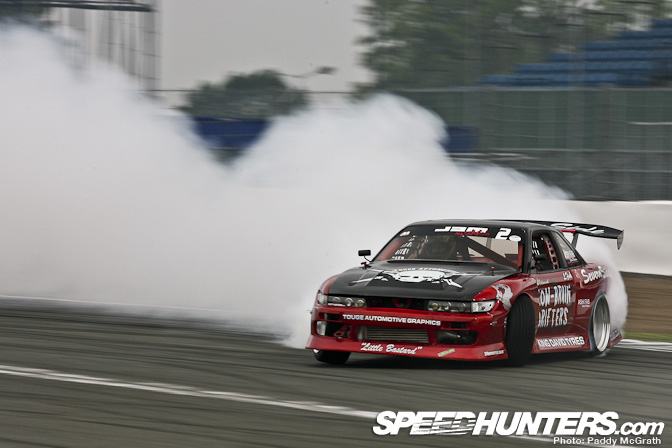 Speedhunters A UK driver has never won the JDM Allstars series – Where are they going wrong ?
I don't know, there is definitely a few guys there that made it hard for me … I guess car setup is what I could see holding some of them back.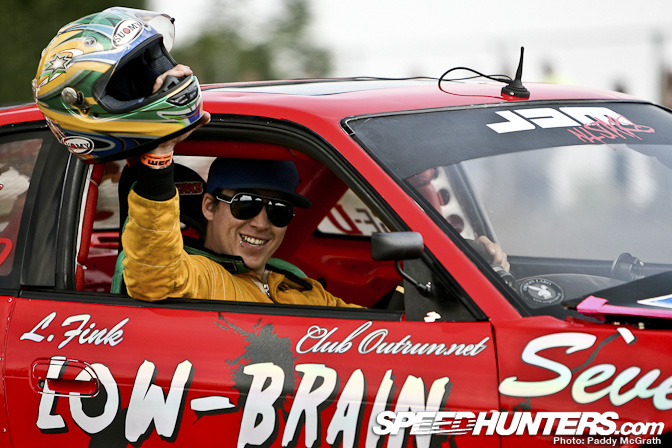 Speedhunters You've sacrificed a lot to stay in Europe for the season, have you any regrets about leaving home ?
Not
really. My girlfriend Jacqueline and I left home for a two week trip and seven
months later we are still here and loving it! I have sacrificed a lot,
but I would never regret any of it, it's been an amazing year.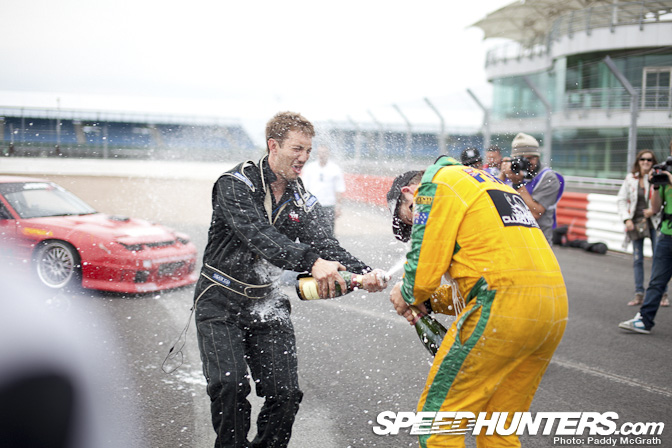 Speedhunters What does 2011 hold for Luke Fink ?
Well just pushing to do
as much drifting as I can next year … I don't know whether I'll be based
in Australia or Europe … or anywhere else for that matter I'm just taking
it as it comes … Life is awesome and if you had told me I would be sitting here
in my new mate's Rene Portz house ten minutes from the Hockenhiem Ring writing to
you about the amazing year it's been, I would of told you you're nuts ! One year
ago I was in a factory driving forklifts, anything from here is just an
awesome ride.
-
Interview by Paddy McGrath