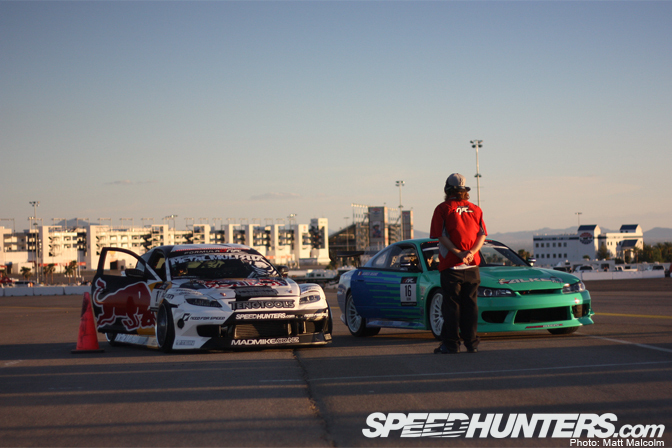 Nervously I waited.
Pausing only in-between sips of my coffee to count the passing minutes.
Slowly the little hand swept across the face of my watch, I counted 5 minutes to go. Around me the sounds of an almost innumerable number of slot machines drowned out the many conversations held by strangers in the hotel lobby. It was weird, I'm not really the kind of person who gets nervous about meeting people. But this time things were a bit different, this time I was meeting someone who I looked up to, someone who's work inspired and had formed an expensive and probably lifelong addiction of mine.
Over the white noise filling the lobby I heard my phone ring.
They were here.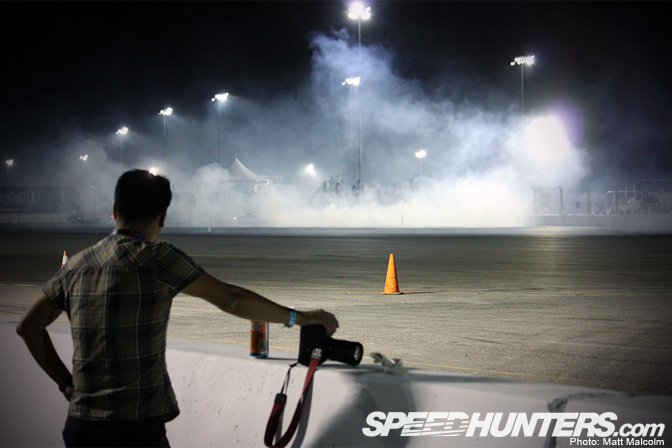 The abrupt change in temperature was best described as violent as I hastily launched myself off the molten Las Vegas sidewalk and into the backseat of Linhbergh's heavily air-conditioned car. Swiftly I pulled my camera bag inside and snapped the door closed, I then reached forward and introduced myself.
For those of you who aren't fmiliar with me (and I'm sure that's 99% of you) my name is Matt Malcolm and I am not actually from Las Vegas, nor am I from America. Hell, I'm not actually even from the Northern Hemisphere! I'm from a little place in the South Pacific known as to the rest of the world as New Zealand. To me though, it's known as home. Recognized more for its Rugby, natural beauty and hobbits than its motoring. New Zealand's strong and ever evolving car culture is rarely seen on the international stage. This is something I would love to change.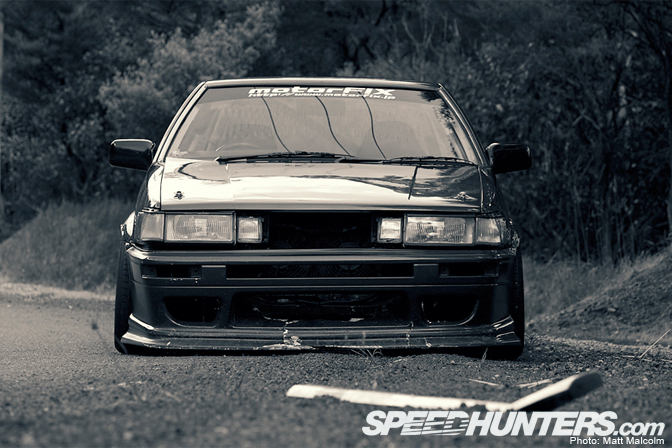 Back in the car and riding shotgun next to Linhbergh was his cousin, Grady Nguyen, whose impressive work I had also seen splashed across various websites online. After the introductions were over, we left the hotel parking lot and made our way towards the highway. Our car was bound for Round 5 of the Formula Drift series which was being held at none other than the Las Vegas Motor Speedway. Fast forward the odd U-turn, a couple of uneventful navigational errors and we eventually reached our destination.
I was instantly greeted by the vast metropolis of sponsor tents and team trailers all casting long shadows in the low afternoon sun. All around me there was action. I was a kid again, standing in front of an endless shelf of candy. I was awestruck and it felt great! But it quickly dawned on me that I was the small fish in a very big pond. As I lost count of the other media vest's, all scurrying purposefully through the crowd. For I was also wearing a media vest and was also lucky enough to have been given a spot as a guest photographer shooting on behalf of Speedhunters.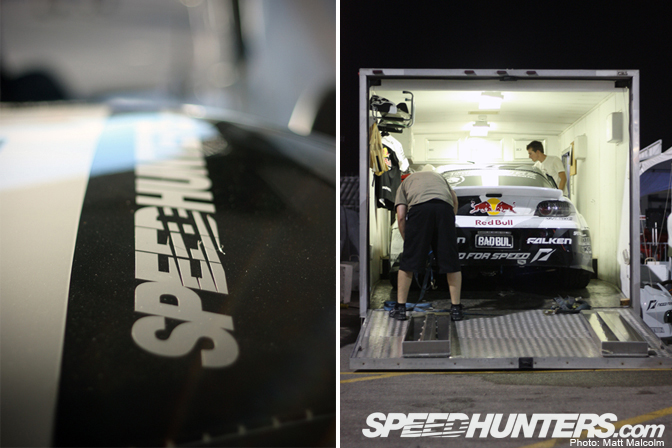 After my initial shock was over we walked over to the Need for Speed team tent and I was introduced to the crew from Speedhunters, as I met the likes of Rod Chong, Matt Powers and Mad Mike. I began to feel strangely like I was back home, shooting a chilled out amateur day with a bunch of friends. Except these friends were doing it in the big time. I was also fortunate enough to be introduced to a number of other great drivers and all the famous media names like Will Roegge and Joshua Herron that have become so popular back home.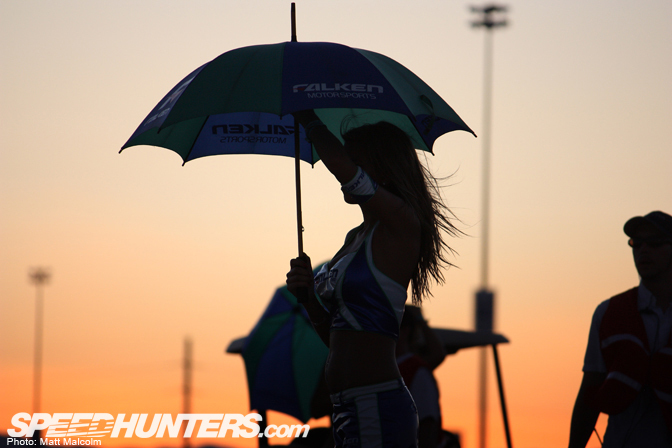 After more introductions were made and more hands were shook I took a quiet moment to myself and really realized how damn hot Las Vegas is! I mean its crazy hot. I'm pretty sure I was even sweating from my toes at one stage! Anyway, with my moment of heat induced insanity out-of-the-way, I headed in the direction of the track.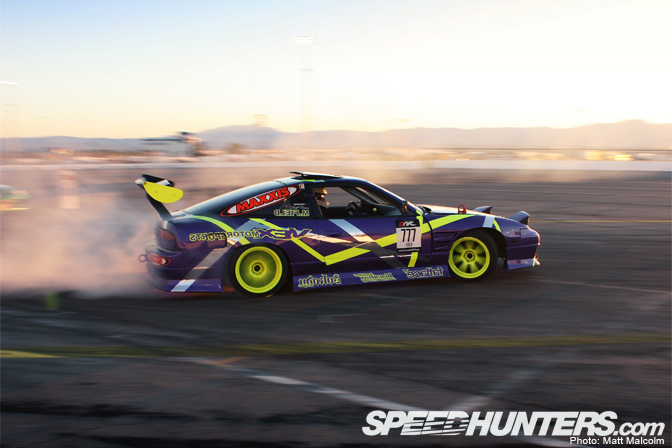 On first impression, the track looked more confusing than anything else. Sporadically placed clipping points, large wire fences, and a maze of crash barriers made things look more like a gladiators pit than a drift course. However, all was made clear after the first run. Drivers would enter the first clipping point against the right hand side of the far wall, then a fast and what I'd assume would be a 4th gear and foot-to-the-floor left hander would follow. This would eventually close to a tight left, then a hairpin right and a 90 degree left would mark the end of the run. In hindsight, I guess you could call the track a kind of gladiators pit where drivers did battle both with the track, the heat and each other.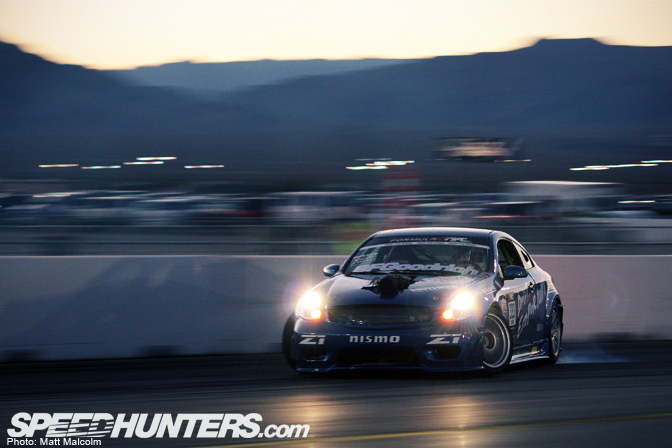 My favorite part of the track was, most definitely, the entries. It had all the elements of the Minami course at Ebisu. And that is to say, dramatic initiations, little room for error and lots of wall love. I also saw the occasional driver switching into the first clipping point, seeing this was awesome and should have been made mandatory!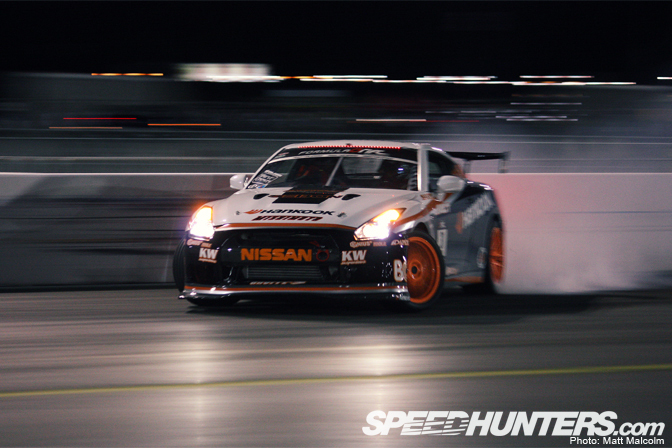 Battles compared to back home were interesting too. With the no passing rule in Formula D, I thought the battles looked much cleaner and were subsequently made easier to judge. However, and as a result of this I felt that some of the aggression and trading of paint had been lost. Still, the tension and intensity was still there and it was great to see how much crowd support all of the drivers received.
With the event long over, and as I finish writing this piece in the quiet of my Tokyo hotel, I would like to take a second and thank everybody who I met at FD Las Vegas. Having the opportunity to shoot alongside some of my favorite drivers, talk with my favorite media personalities and to have the chance to hang with the NFS team was an amazing and unforgettable experience.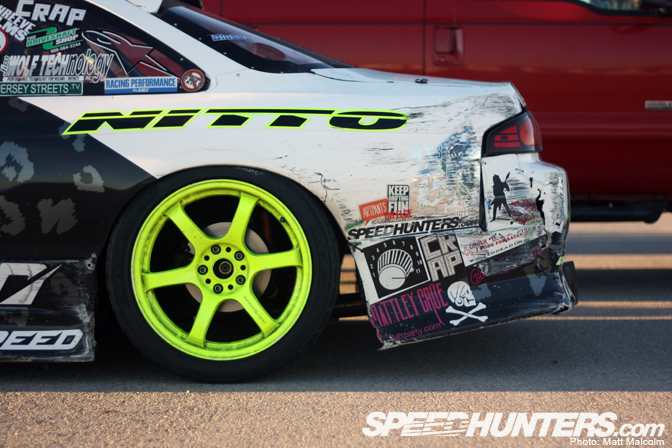 I'm eagerly looking forward to the coming D1NZ season starting in October and I hope to bring you guys some great coverage of the rounds and of all the local talent that we have in New Zealand. I have a bunch of surprises, an epic road trip, some Japan blogging and a few other things coming up so stay tuned.
Speak soon!
Matt