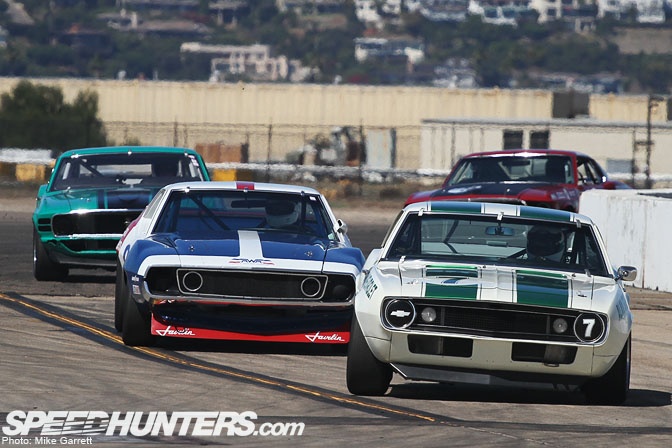 As I mentioned earlier in the week, the highlight of my trip to the Coronado Speed Festival was seeing the Historic Trans Am cars race.
It was pretty much a given that I'd put together a gallery featuring nothing but these legendary machines.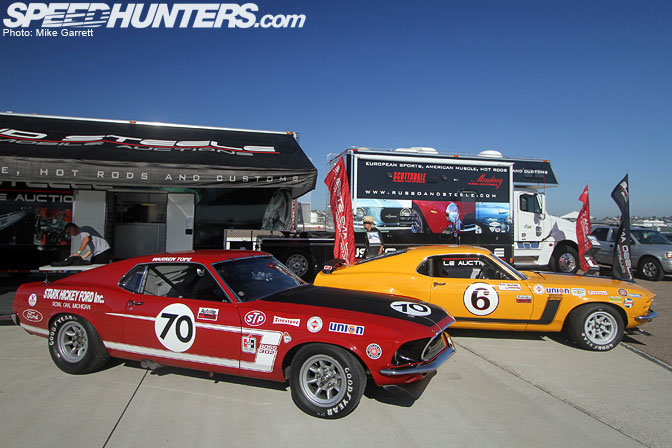 Although relatively short-lived, the 1968-72 "Golden Era" of Trans Am Racing featured cars from several manufacturers doing battle in some of the tightest and most exciting races that North America has ever seen.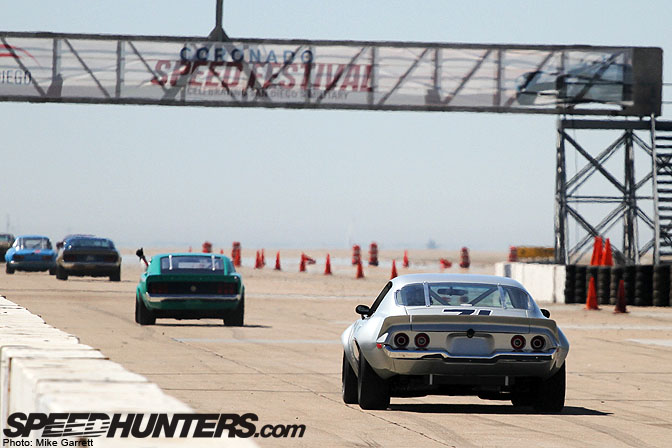 Cars from all over the world raced in the Trans Am series, but it was the "pony car" battles between Ford, GM, Chrysler, and AMC that defined the series.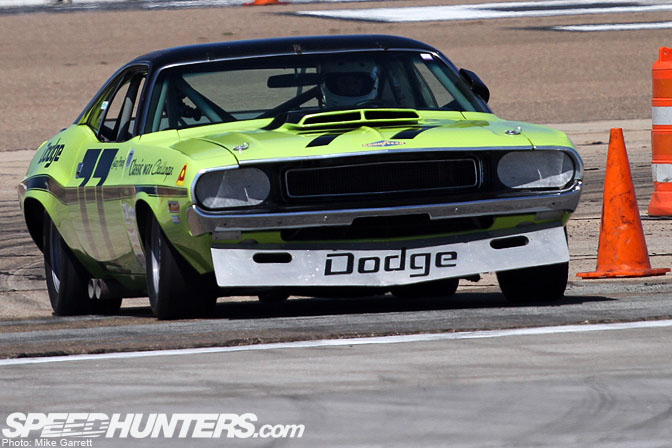 From a media guy's standpoint, it's hard to think of something cooler to shoot. The cars look incredible, sound incredible, and the way they move is incredible.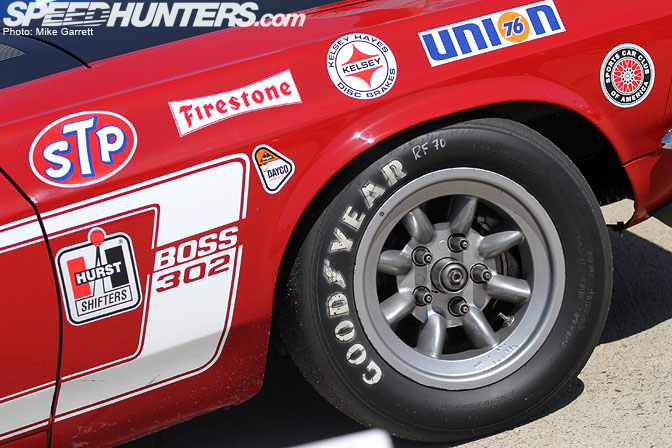 One of the elements that made this series so popular was the fact the cars were still by and large production machines. In fact, homologation rules required manufacturers to produce and sell cars of a similar spec, with engines limited to five liters in displacement.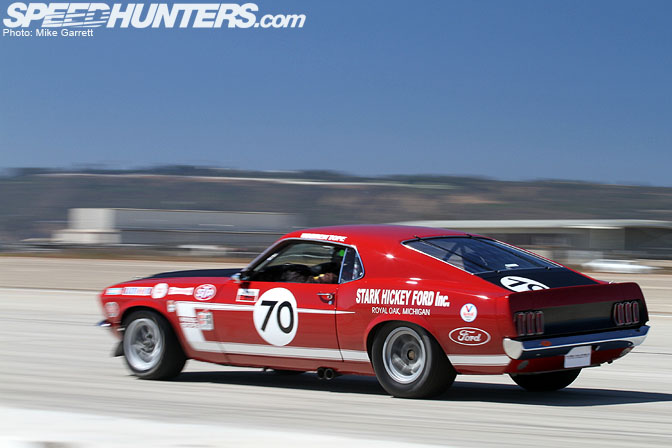 Thus the series is responsible for the birth of iconic street cars like the Boss 302 Mustang from Ford.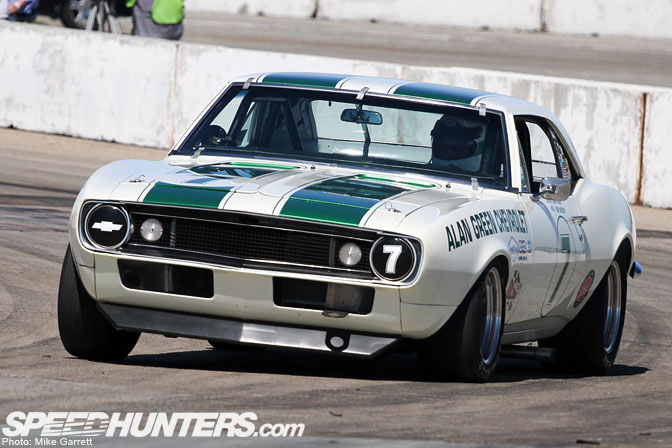 The Camaro Z/28 from Chevrolet.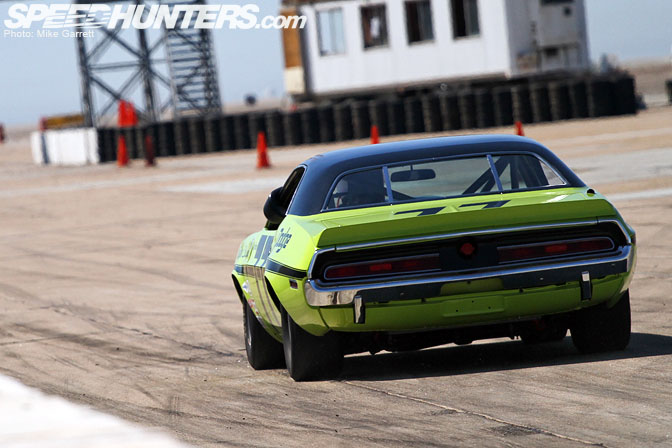 As well as the Challenger T/A from Dodge and the AAR 'Cuda from Plymouth.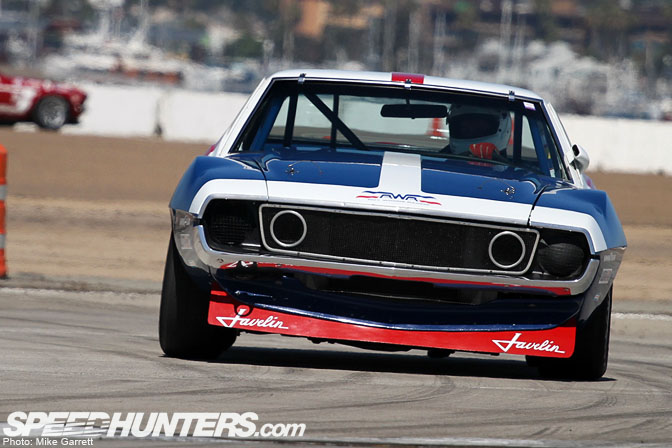 AMC also gave the Trans Am touch to its Javelin, including the rare Mark Donahue edition.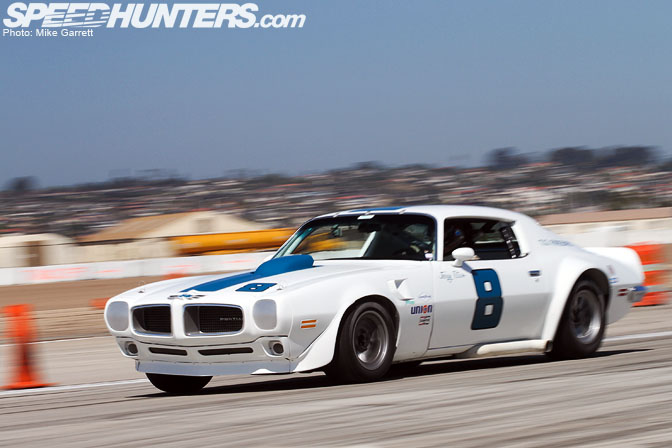 Jerry Titus campaigned a Pontiac Firebird with a destroked engine to meet displacement requirements. The series is also of course where the Pontiac Trans Am got its name, though its Camaro cousins were more successful in competition.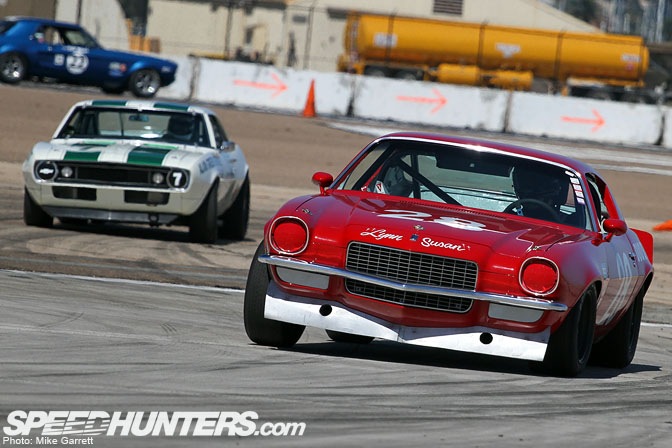 Here we have first and second generation Camaros hustling through one of the corners at NAS North Island.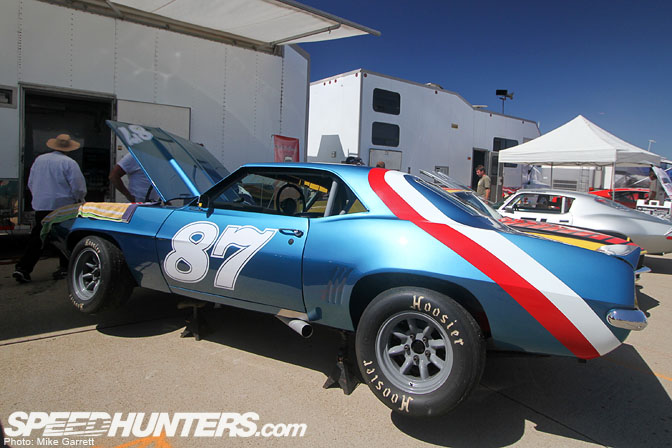 Is there a better look for a '69 Camaro than fat Hooiser slicks, Minilites, and side pipes? I think not.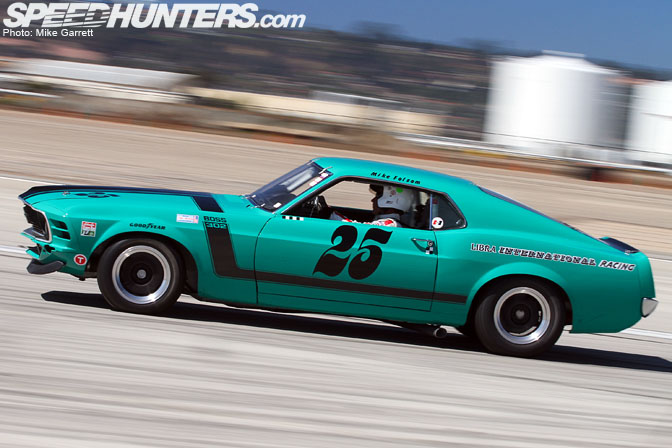 One of the many Boss 302 Mustangs running last weekend, looking great in Ford's "Grabber Green".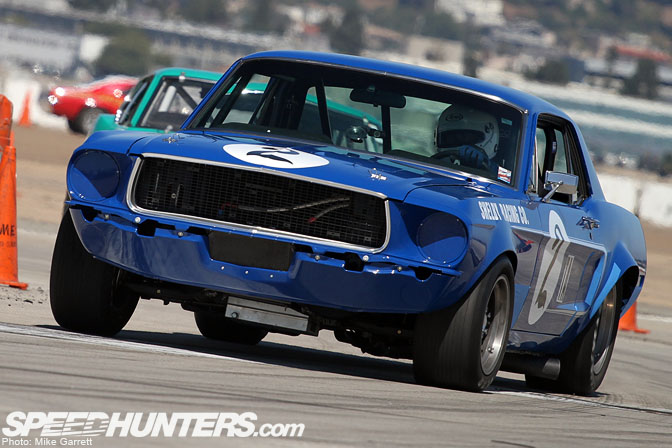 Then again not all the Mustang drivers were in Boss cars, some of them run the coupe body style as well.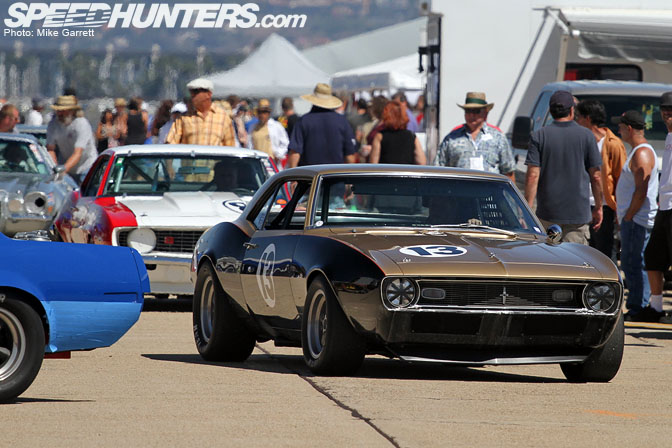 '68 Camaro rolling into the paddock at the end of practice.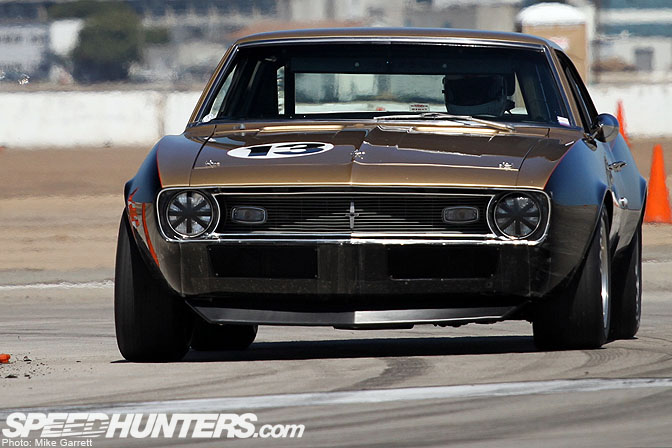 This car is actually driven by Christi Edelbrock of the well known Edelbrock performance parts family.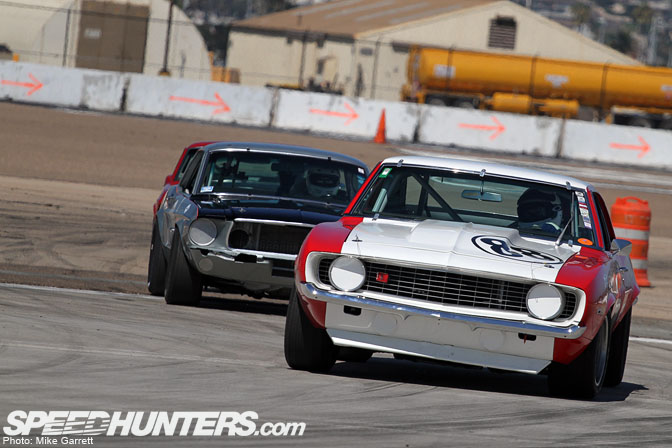 Camaro vs Mustang, the battle for the ages.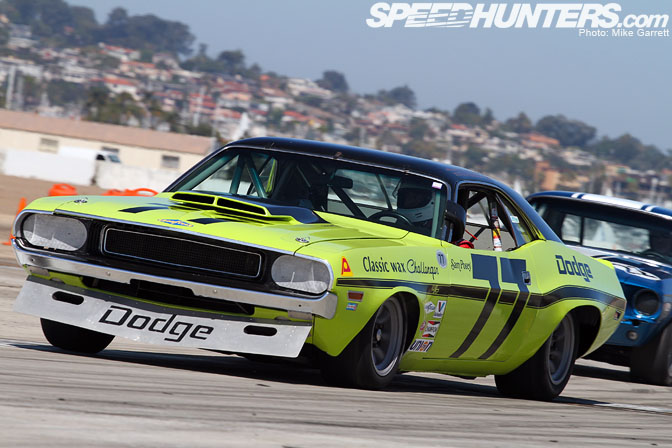 With so many awesome machines out on the track it's hard to pick a favorite, but the Sam Posey Challenger is definitely up there…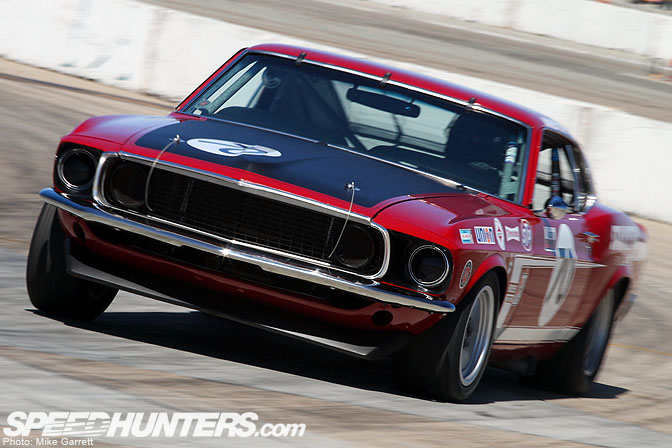 Now that the resurrected Camaro and Challenger have joined the Mustang in the modern pony car market, a lot of people are dreaming of a new Trans Am series in the spirit of the original.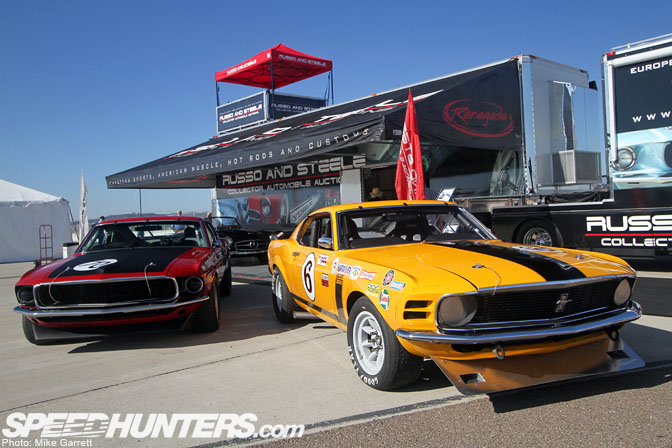 It would definitely be cool to see the modern versions of these cars battling it out on North America's great race tracks. Until that happens though, I've got no problem with the originals…
-Mike Garrett