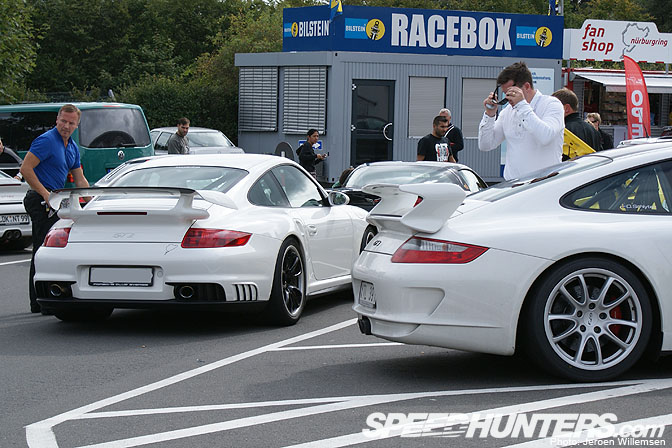 The amount of Porsches that were present during the Touristenfahrt on Friday was astounding. Especially the 997 model which was very popular both in GT3 and GT2 form.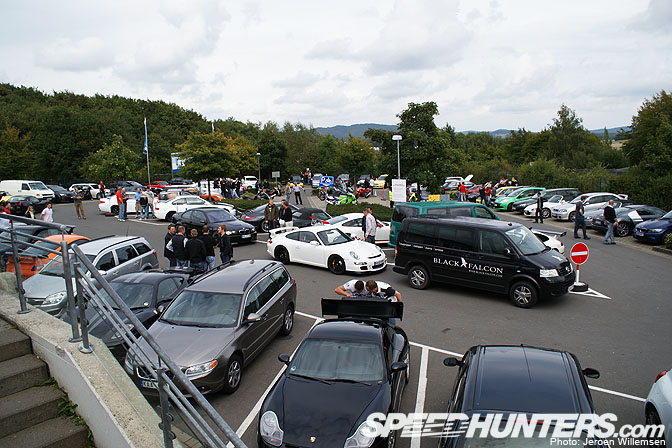 A view at the parking lot shows it was pretty packed. It was all about checking your tire pressures and meeting up with friends.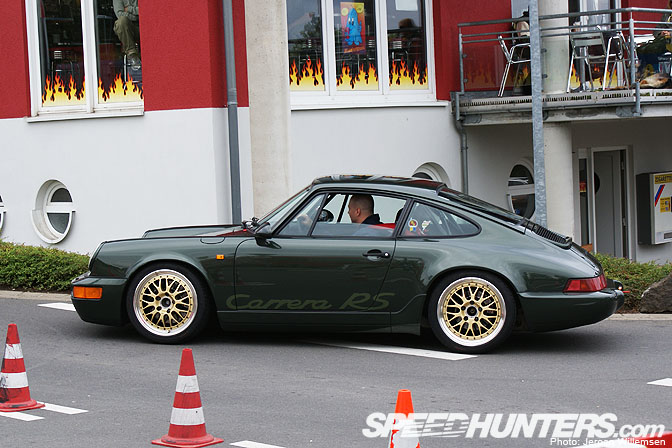 One of my favorite cars was this green Porsche 964. Not sure if it was a real Carrera RS but it looked perfect.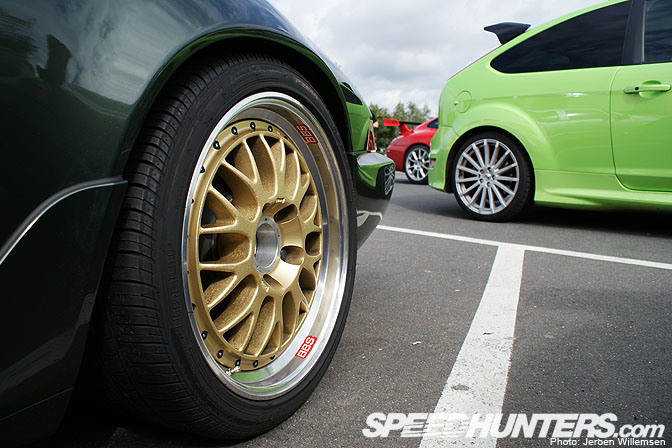 The green and the gold from the BBS split rims are a perfect combination.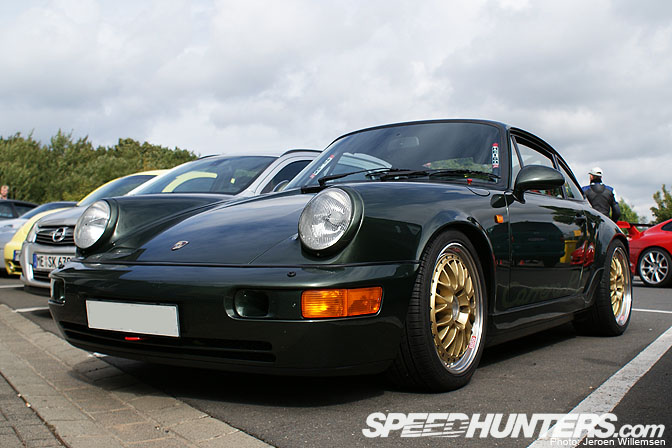 It looked so right from every angle.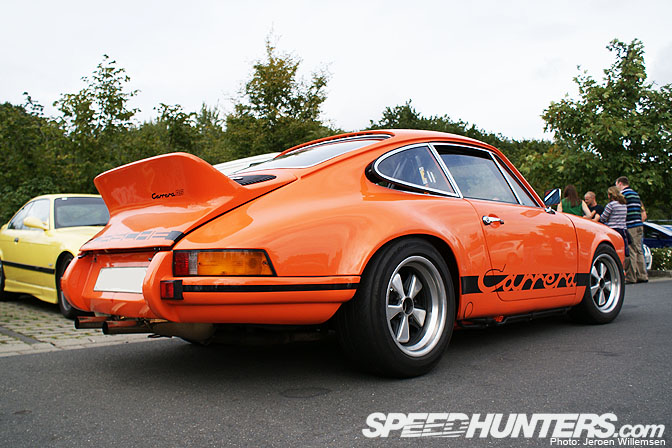 Another beauty was this older version of the 911. A true classic.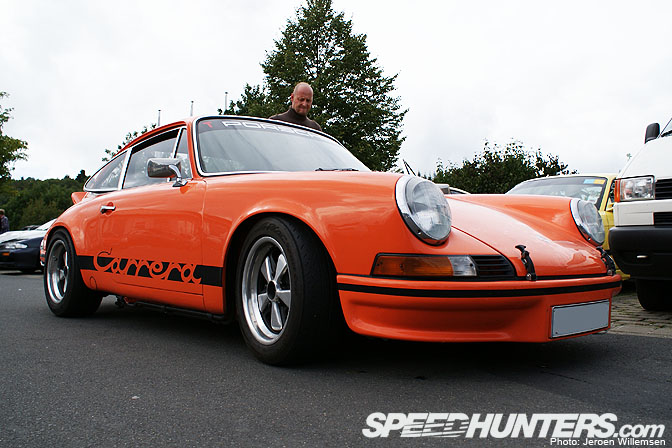 I had no doubt this was a true Carrera RS, can you imagine taking this iconic car around the Nürburgring?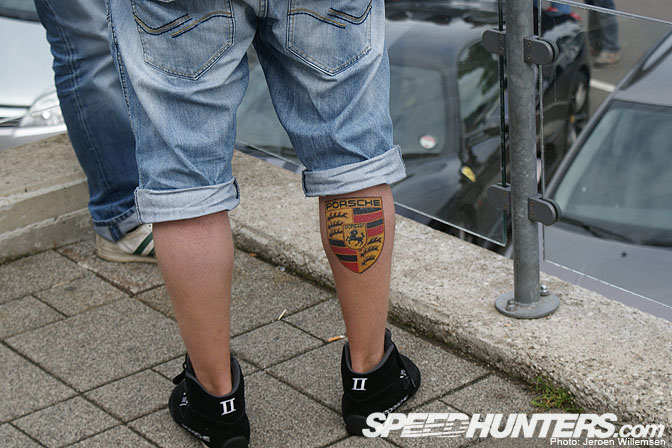 These Porsche owners and enthusiasts are true diehards.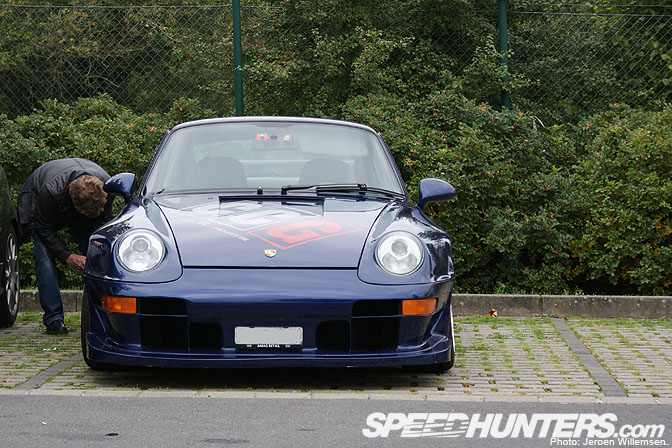 This 993 owner was checking his tire pressures. It looked almost mandatory to have such a device in your car when you go to the Nürburgring.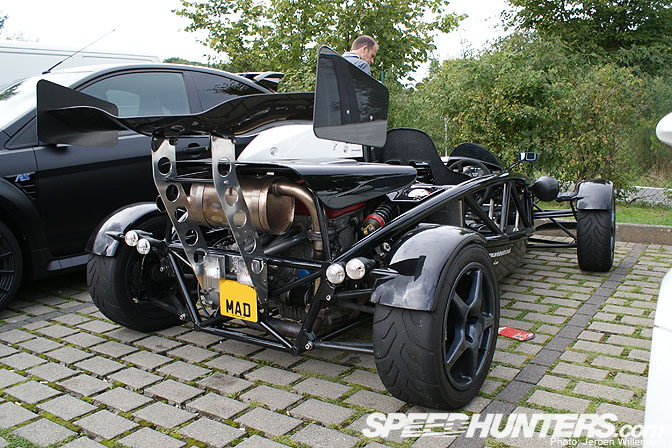 Just a bunch of tubes, an engine and a huge spoiler defines this Ariel Atom. I have deep respect for the people that dare to drive this thing.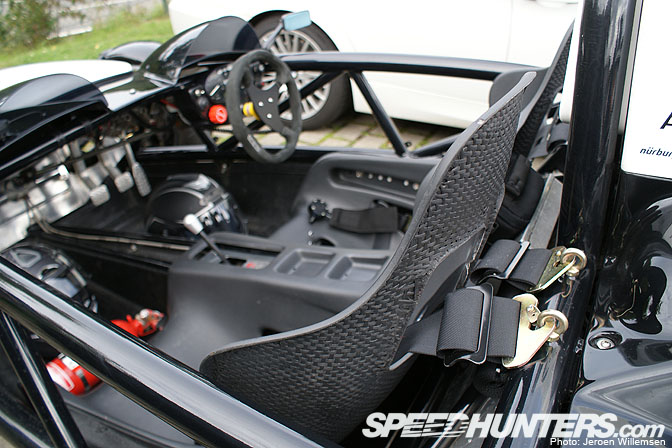 Take a look at the carbon seats; I've noticed both the seats and center console are made from one piece.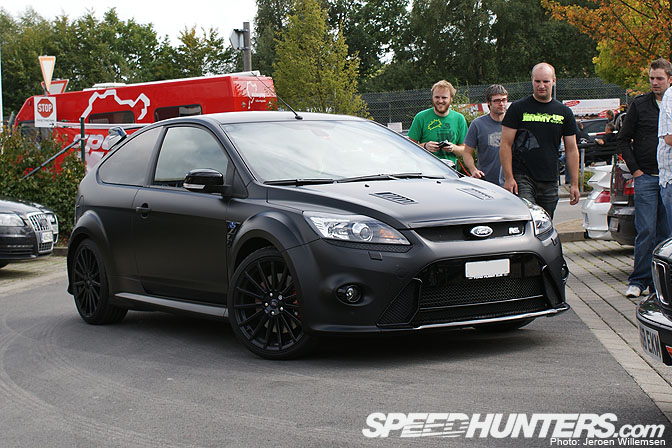 At first I thought 'Oh cool a flat black wrapped Focus RS' But a closer look revealed it was a bit more special …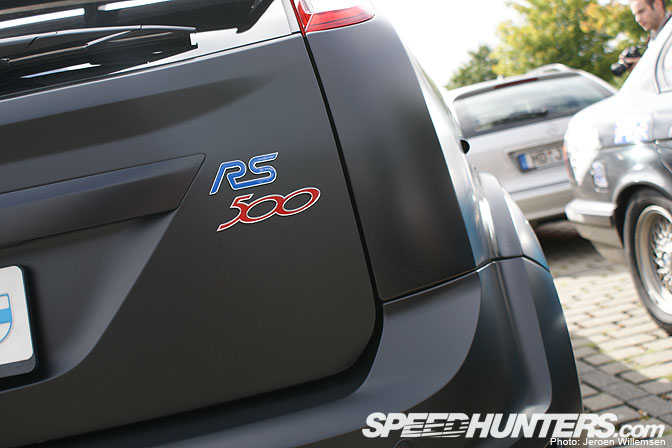 It was actually the Ford Focus RS500. Paddy made a small story about this very special version.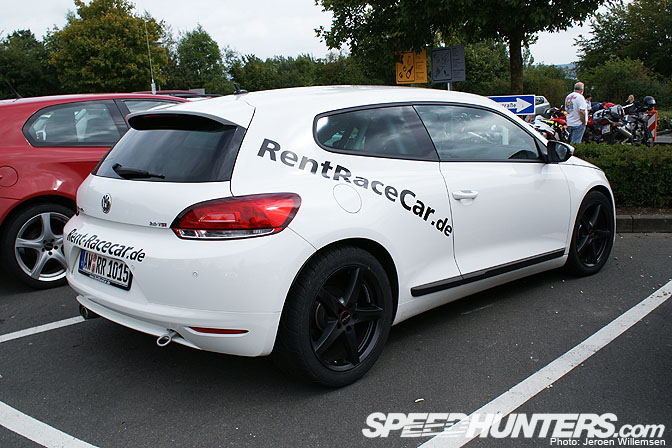 If you haven't got a car or don't dare to take it to the track there is always the option to rent a race car.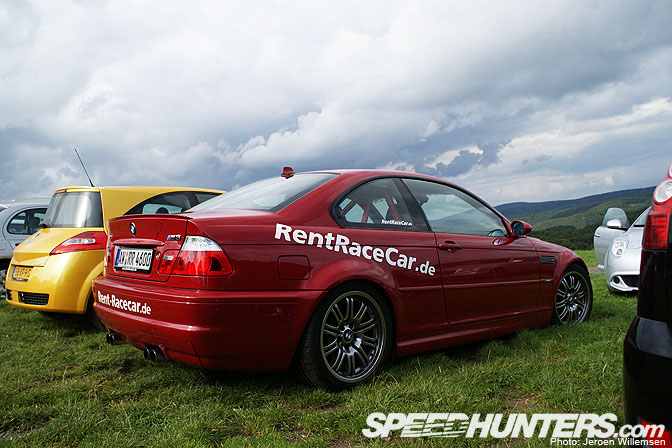 I saw several men taking these rental cars to the track. You can rent almost any car you want from a fully race prepared Porsche 911 to this BMW M3.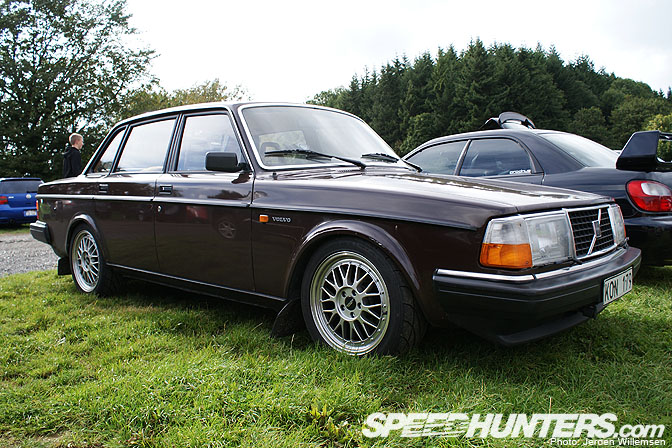 On my way out I saw this Volvo on BBS wheels. I thought it looked pretty cool.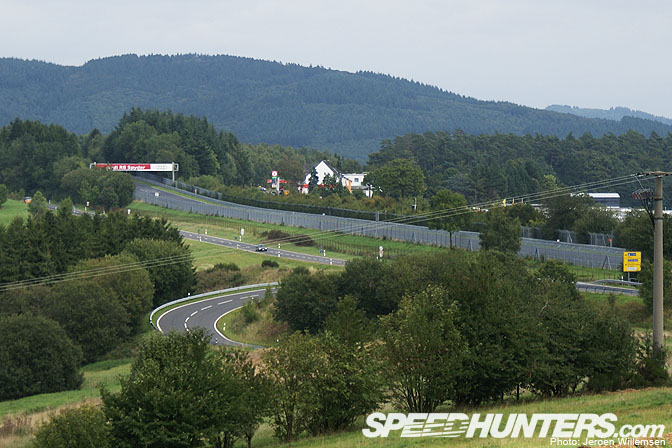 A final look at Dottinger Hohe with the famous Audi sign.
I'll be back on the 26th of October, so if you are there and want some Speedhunter stickers speak to the guy with the Sony camera. 
- Jeroen Willemsen