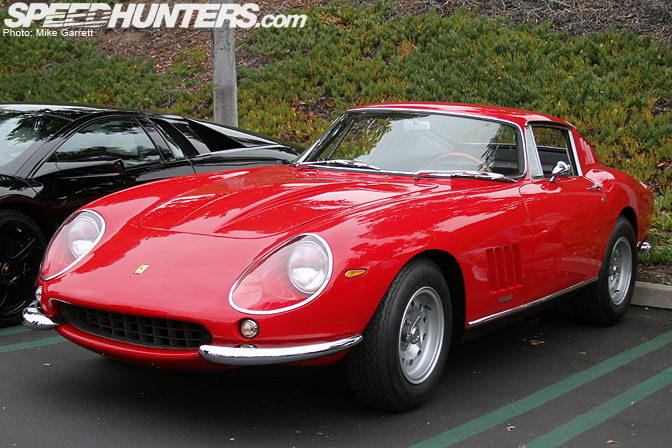 Although incredibly fun, the life of a Speedhunter is a busy one. It's rare for us to have an open weekend this time of the year, and when there is one what to we do?
How about waking before the sun and heading to Cars & Coffee?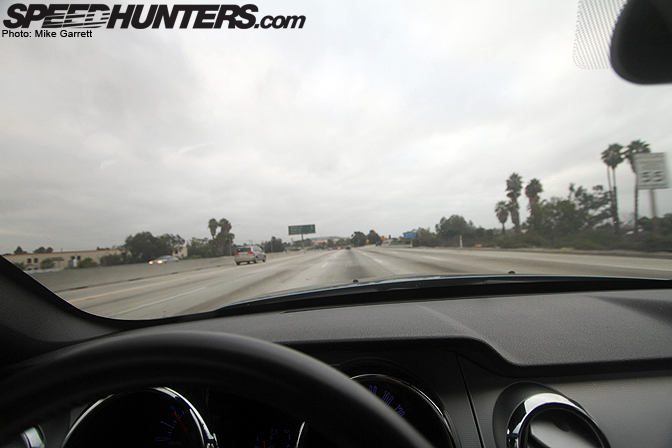 Being up so early on a Saturday also gives one the chance to drive the LA freeways in relative solitude. It's amazing just how fast you can travel around here when the roads are clear.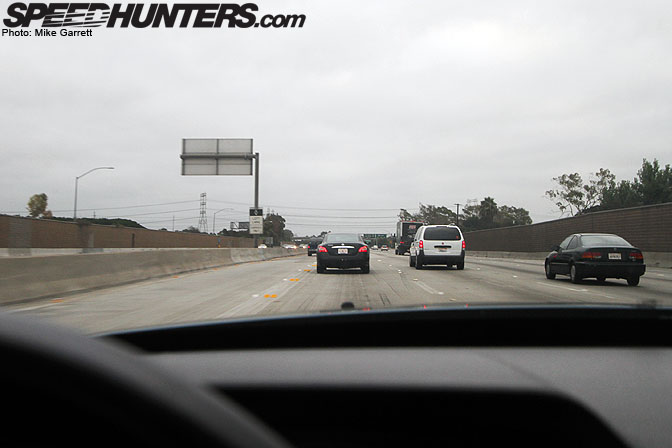 Still, that's a decent amount of traffic for a Saturday at 630am though…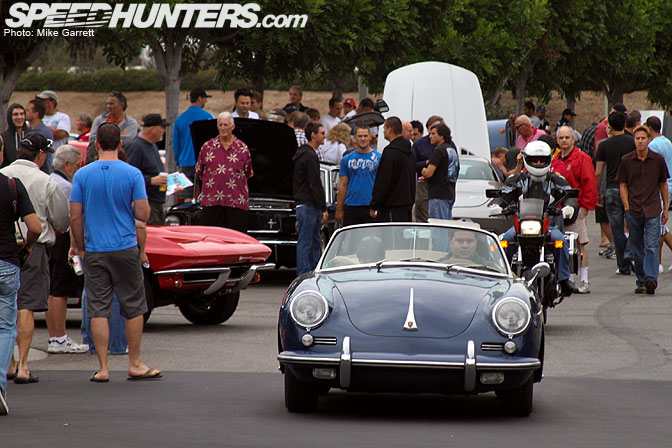 When I arrived at the Mazda USA building, I found the place was packed full of cars and spectators. Cars & Coffee had been cancelled the two previous weekends due to parking lot repaving, so everyone came out of the woodwork for this one.
Porsche was the featured marque this weekend, and there were countless 911's kicking about. Both old..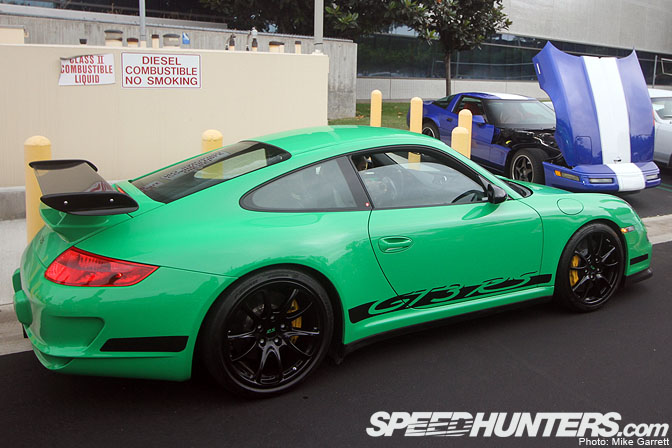 …and new. GT3 RS…what a car.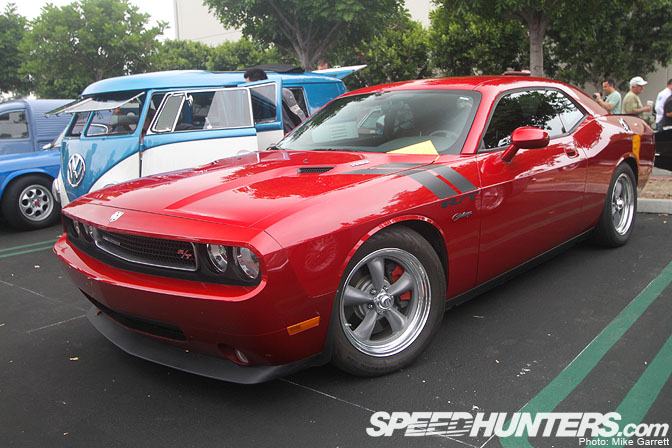 Besides the overload of P-cars, the usual Cars & Coffee mixture was out. This new Challenger R/T struck my eye with its 18" Torque Thrust II's and meaty tires. Perfect for that classic muscle car look.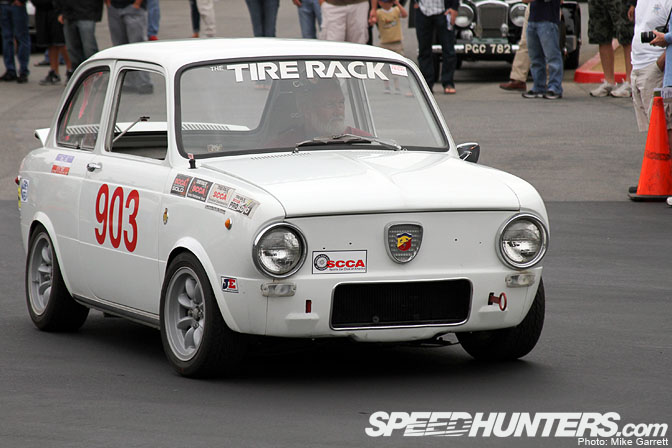 Check out this cool little Fiat 850 sedan, built by Costa Mesa R&D Automotive for action on the autocross course.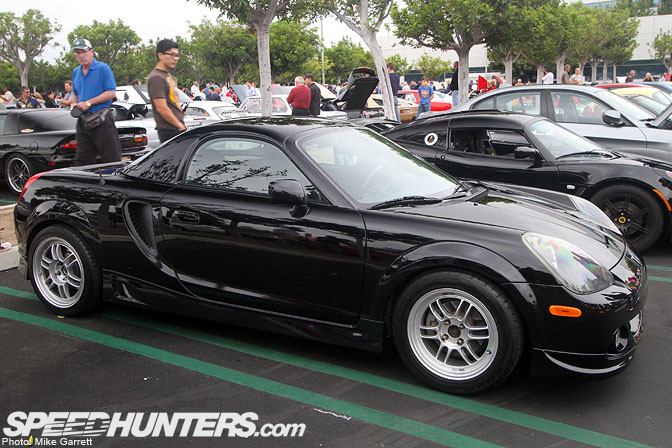 Perfect MR-S street car right here, with a hard top and staggered RPF1's.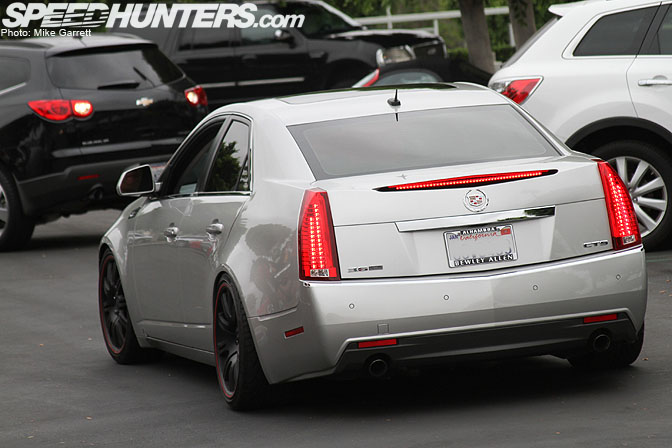 I'm not even sure if it was being shown or not, but when I saw this dropped Caddy CTS cruise by I had to snap a pic.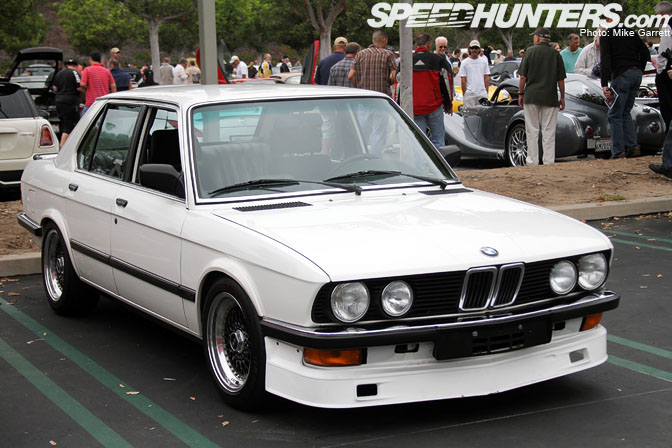 A little classic sports sedan style, thanks to this E28 5-series.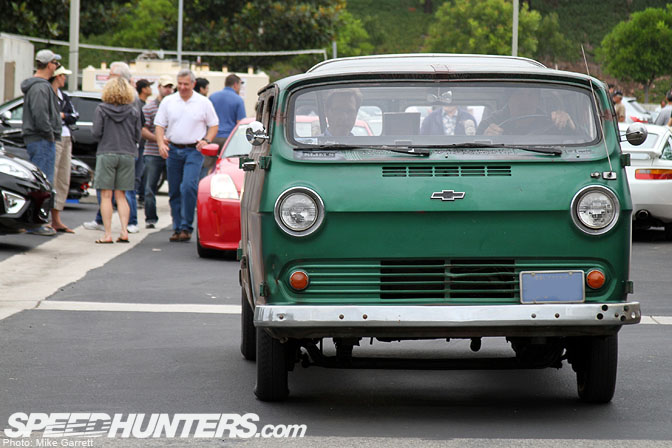 Behold, one of the coolest vehicles ever.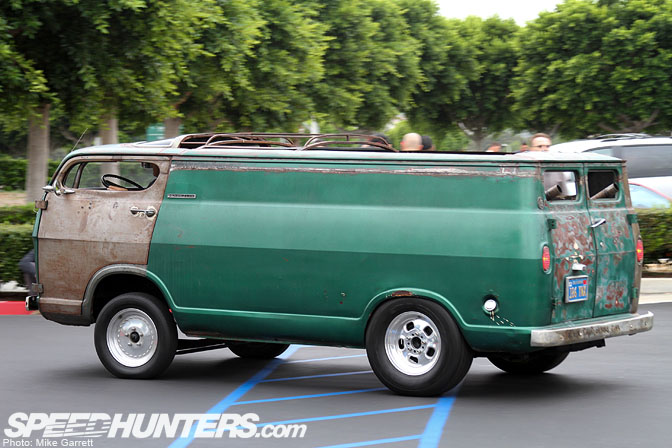 It's a Chevy van, heavily chopped and built for wheel standing antics.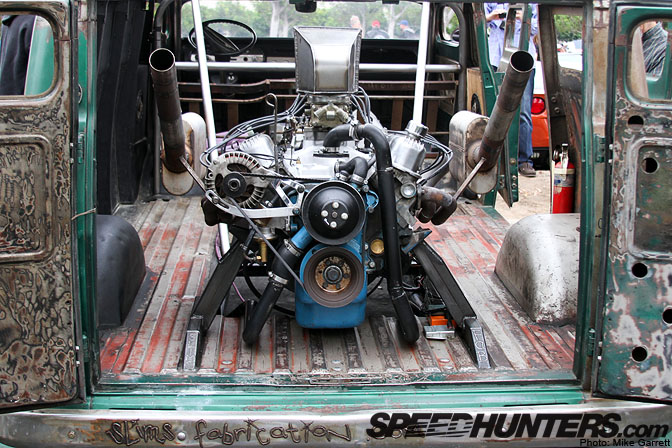 That's small block Mopar power back there sitting in the cargo hold. As it's presence at Cars & Coffee suggests, it's totally streetable as well.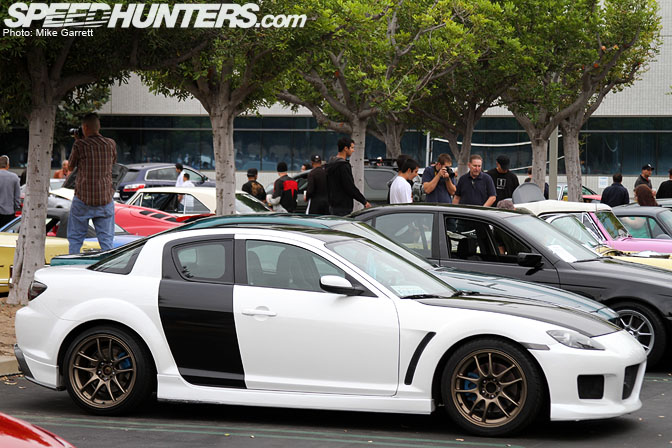 Here's a nicely done RX8 to calm the senses a bit after that crazy van.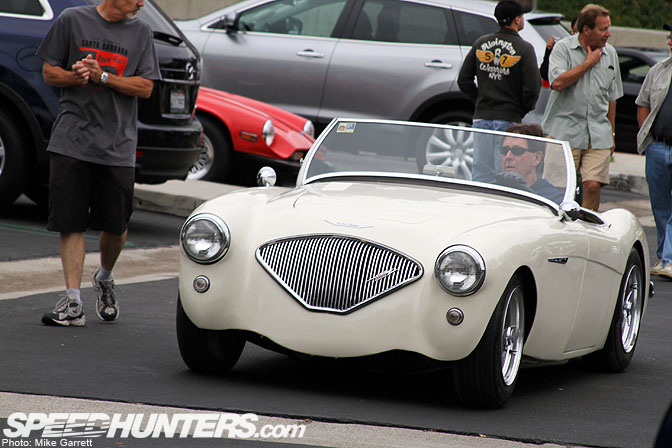 Having something like this Austin Healey in the garage would make getting up at 530am a non-issue.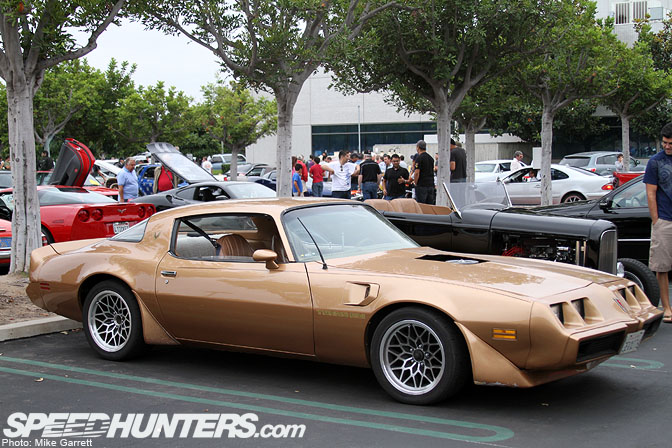 There wasn't anything outstanding about this Trans Am, but I dig the wheels. Big modern versions of the original meshies.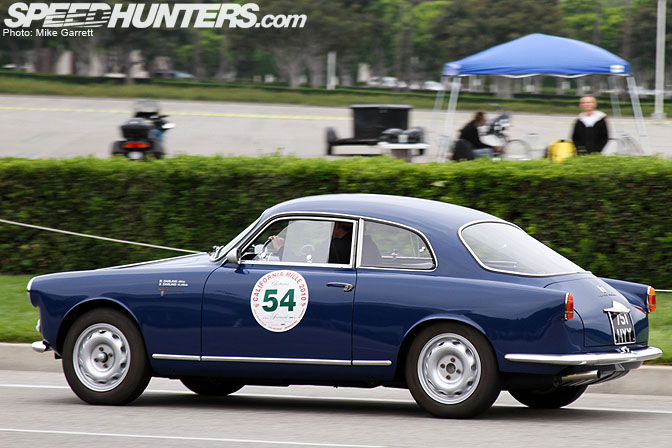 Oh how I love you Cars & Coffee. The only place where you can one moment stare at a proper Italian classic like this Alfa Romeo Giulietta Sprint Veloce…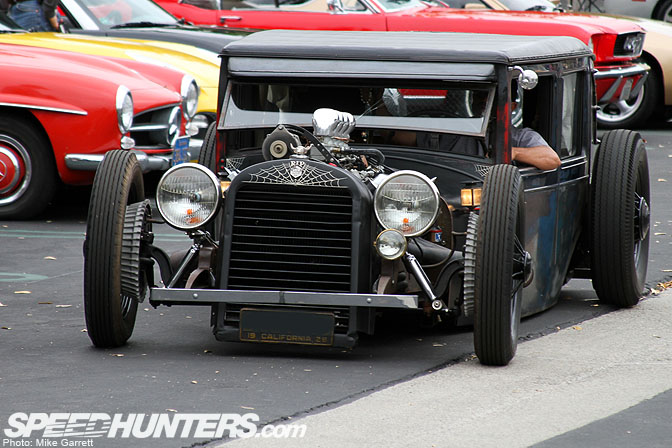 …and in another moment see this antisocial rat rod trouble maker of a car roll by.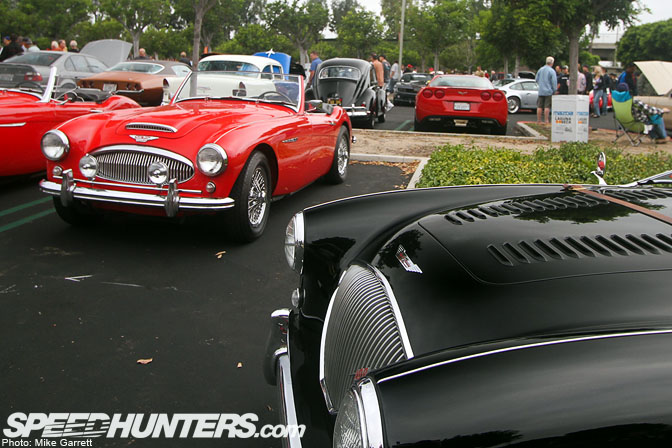 I'll be back soon with another gallery of Saturday's finds at Cars & Coffee.
-Mike Garrett