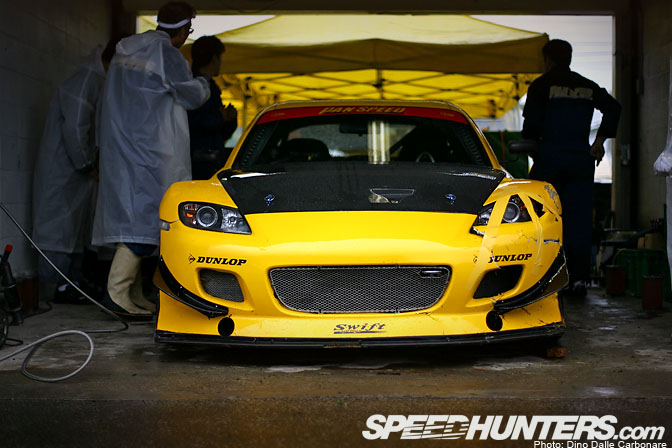 If it hadn't been for Komoriya-san of Pan Speed I would have never heard of the Roadster and Rotary Meeting. This little gathering of Mazda's greatest cars is held every year at one of my favorite tracks in Japan, Sendai Hi-land. This is the circuit Nissan used to develop the R35 GT-R, and continue to test there year in and year out to fine tune the handling of the big supercar, before heading to the Nordschleife for record braking attempts. It's a demanding little track with a great selection of corners and nice elevation changes giving drivers a truly thrilling ride.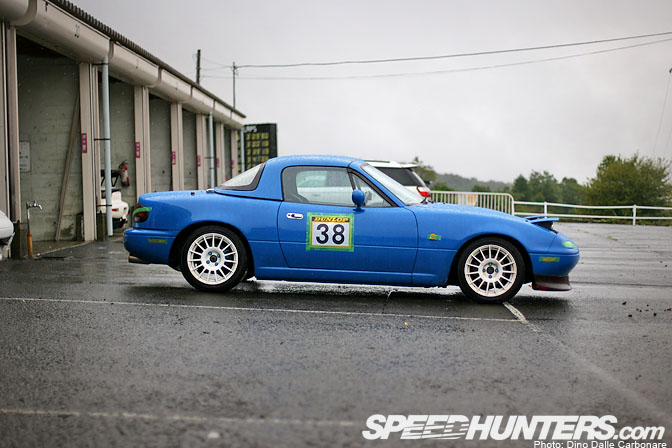 With such a great track at their disposal it was a pity that the rotary and Roadster owners that participated at the event were met by such cold and wet conditions brought on by a passing typhoon. Leaving Tokyo with temperatures hovering around the 30ºC (86ºF) mark I optimistically dressed in my usual shorts & t-shirt attire but boy did I pay for it! But soaked shoes and shivering temperatures (13ºC/55ºF) aside, I had a great time enjoying the stunning selection of cars…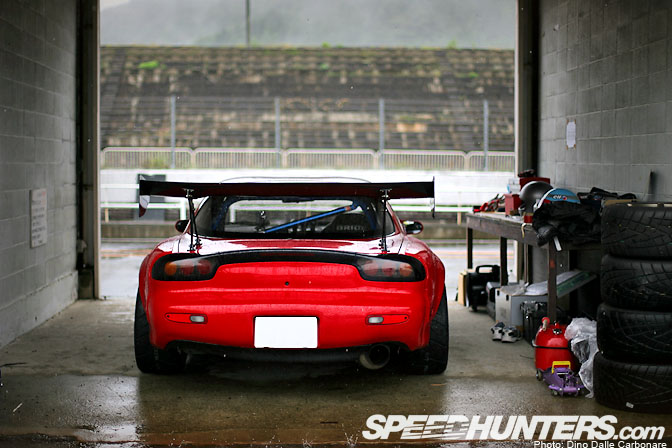 …that had showed up for the event.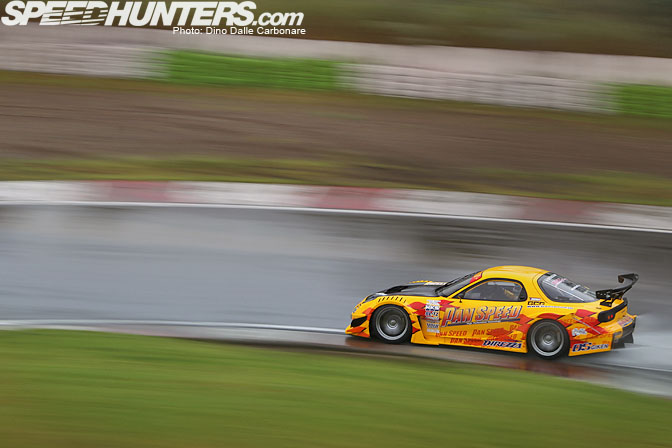 All eyes were on Pan Speed, who for years have been coming to the event. They usually go out for a few hot laps but the rain put a stop to any sort of time attack attempts.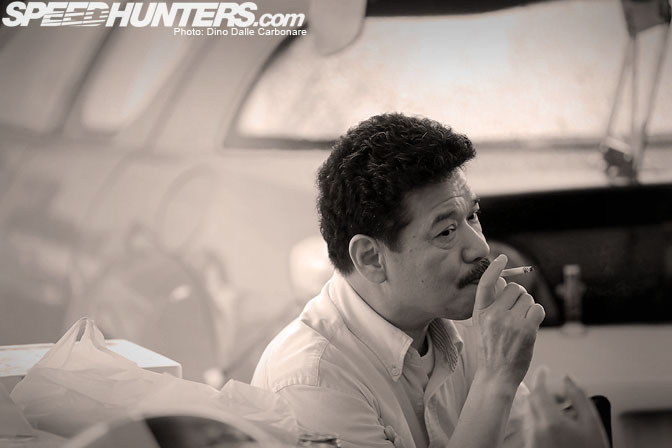 Komoriya-san, the man behind Pan Speed, has been pushing RX-7 and 13B tuning to the limit for years and has in the process created some incredible cars…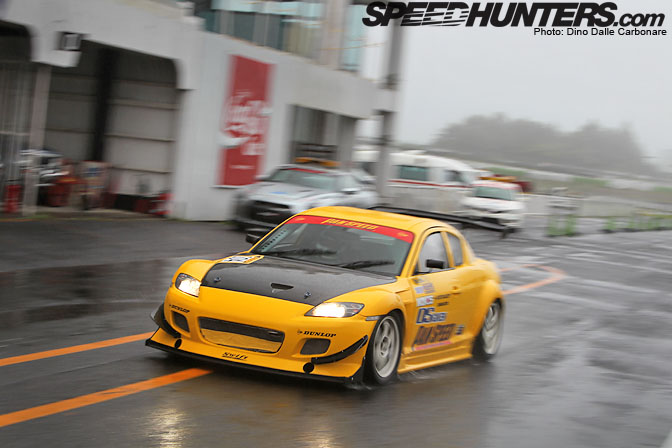 …like this RX-8, the fastest "8" in Japan. The car is powered by a peripherally ported 13B running SE3P rotors and seals. This is good for 298 HP at 8,500 rpm.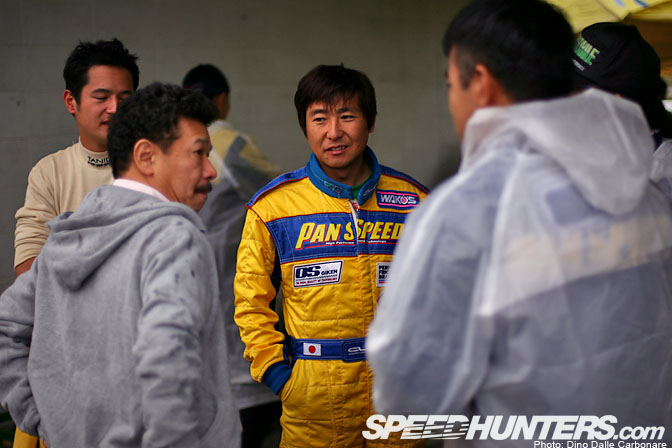 You may remember Sasaki was the driver of the Pan Speed RX-7 at the World Time Attack Challenge. He was on hand at Hi-Land to pilot the two demo cars…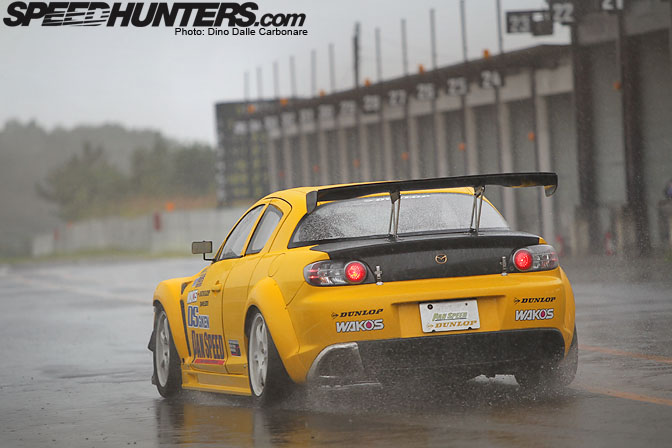 …and take out customers and friends for rides around the drenched course.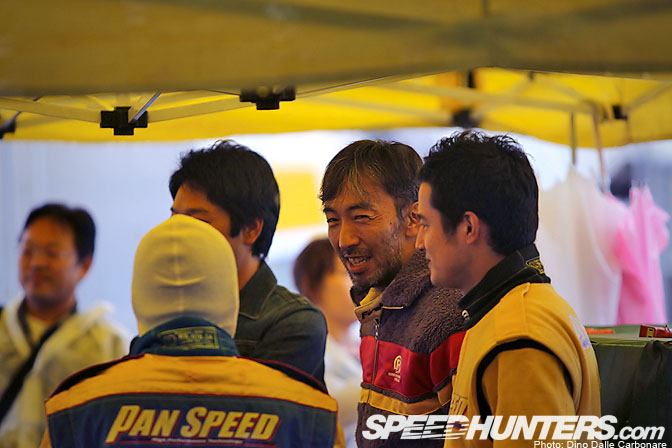 It looked like this may well have been Sasaki's final drive for Pan Speed as now-retired Super GT driver Naoki Hattori will be taking over. Hattori is not only one of the nicest pro drivers you could ever possibly meet but he is also an established car journalist in Japan appearing in countless publications as well as being the presenter of video series like Best Motoring and Hot Version.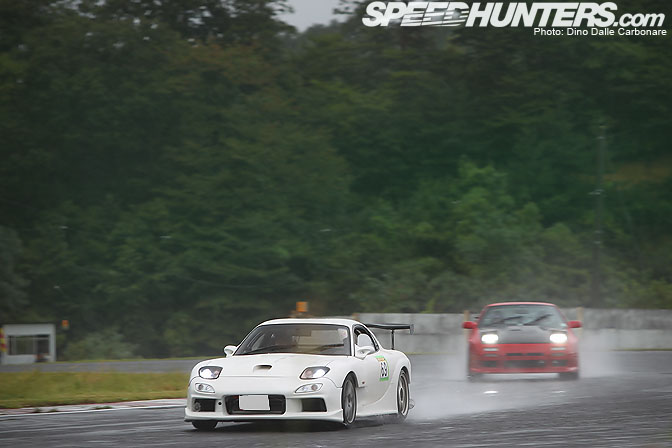 The constant sessions meant that there was non-stop action out on track, most owners taking it easy on the very slippery conditions.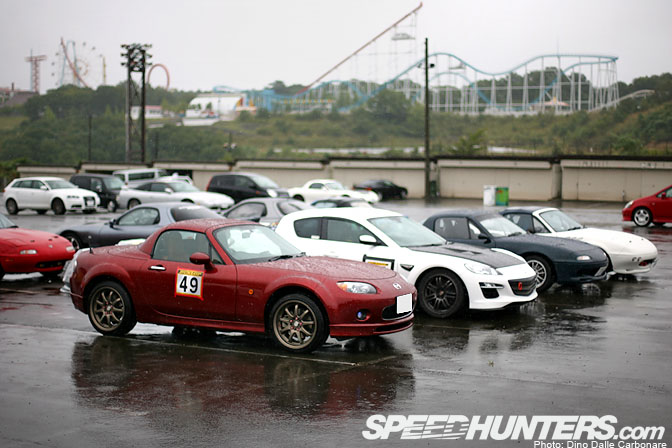 The paddock was lined with a great mix of cars in various states of tune. Notice the Sendai Hi-Land amusement park in the background. On top of the race track and roller-coasters there is also a golf club, a ski slope, a go kart track, a small drift track and of course the famous drag strip inside the compound. I'll be checking the latter out this weekend for a very interesting event. More on that later on!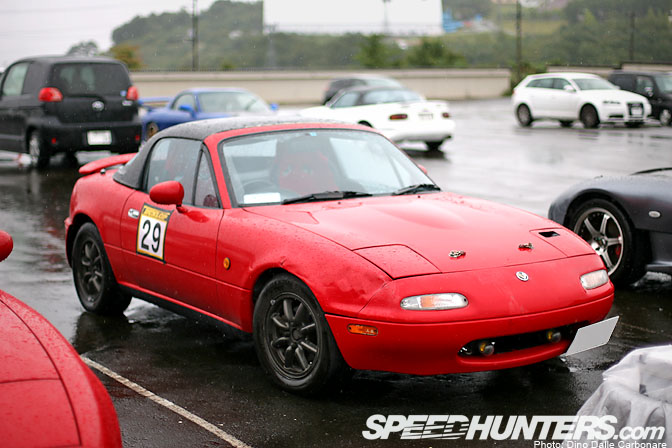 To me the NA remains the best out of all the Roasters, such a simple shape and one that can be made to look so aggressive with a few simple modifications.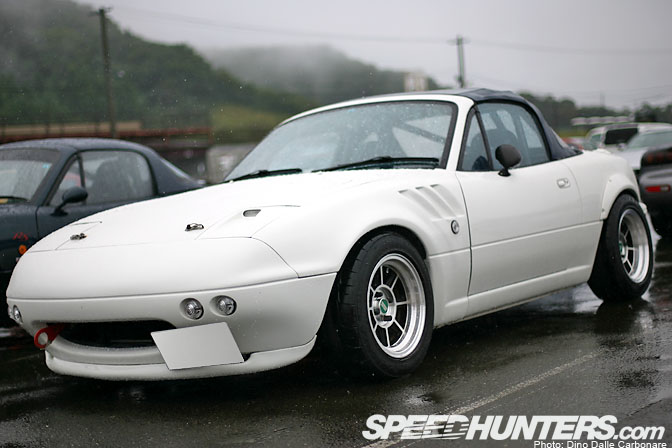 Take this one for example…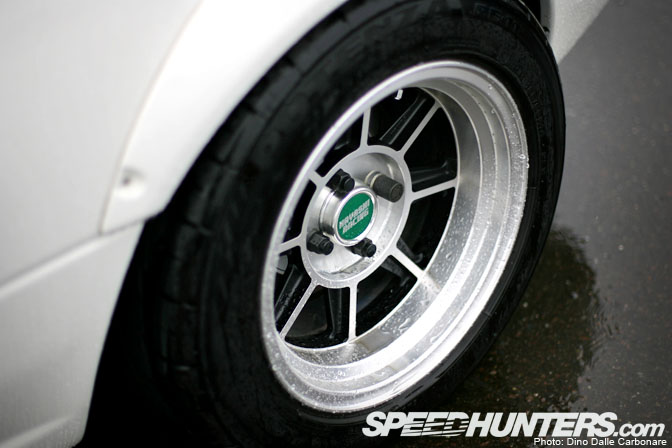 …dropped on Hayashi Racing wheels, wrapped in chunky Potenza RE-11s.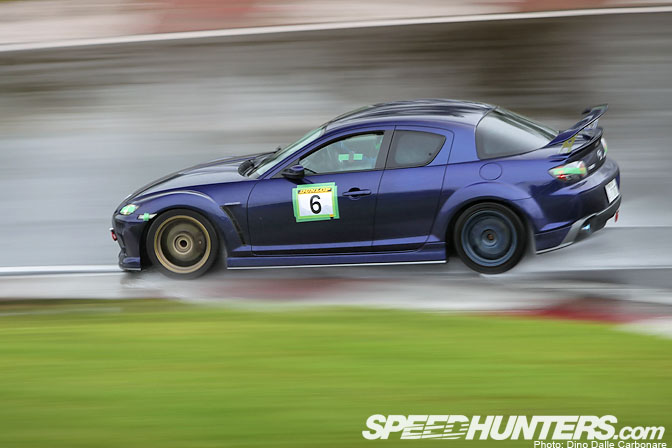 Instead of dying down the rain intensified towards lunchtime which meant a lot of standing water was accumulating out on track. This made for great shots as cars splashed over the puddles as they tackled the in-field chicane…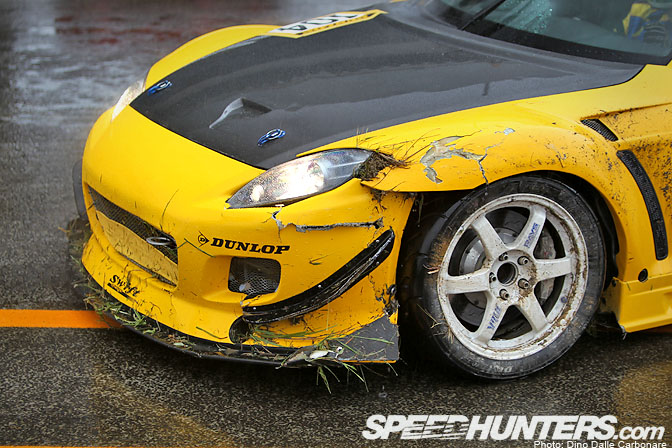 …but also created problems for others. Sasaki-san locked-up the brakes of the RX-8 and had a soft impact with one of the barriers resulting in few cracked FRP body parts and a bent lower suspension arm. The "8" was done for the day.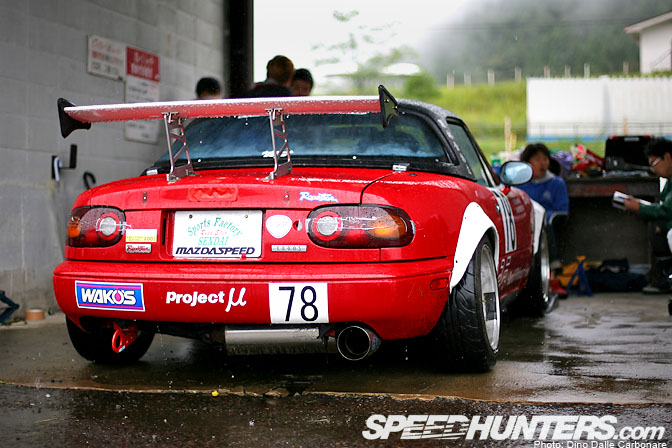 Stance. Need I say more?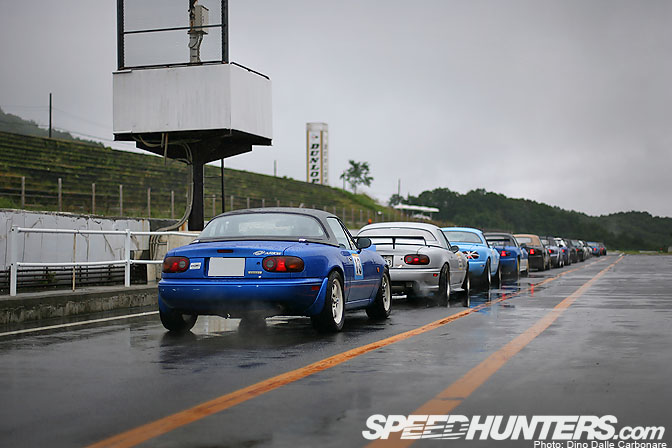 Drivers were divided into beginner and expert classes and each got to have…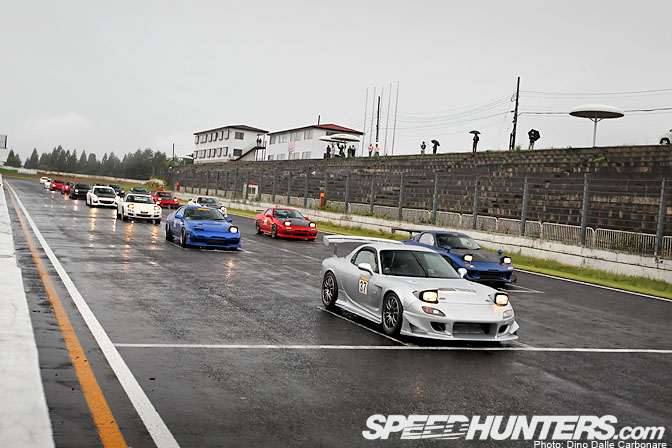 …their own race at the end of the day.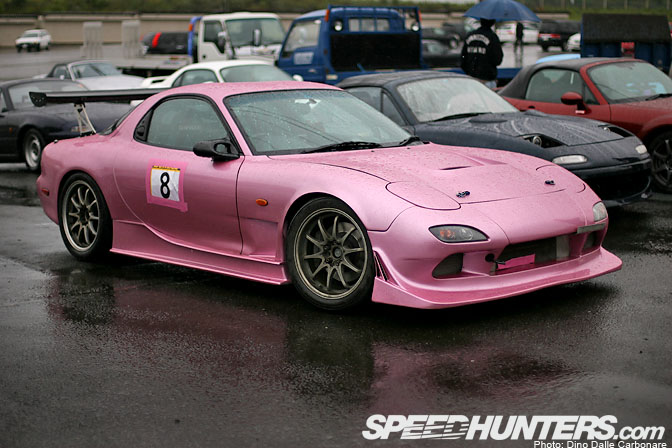 With a color like this one would instantly assume this FD is a drift car but it was out gripping all day at Sendai.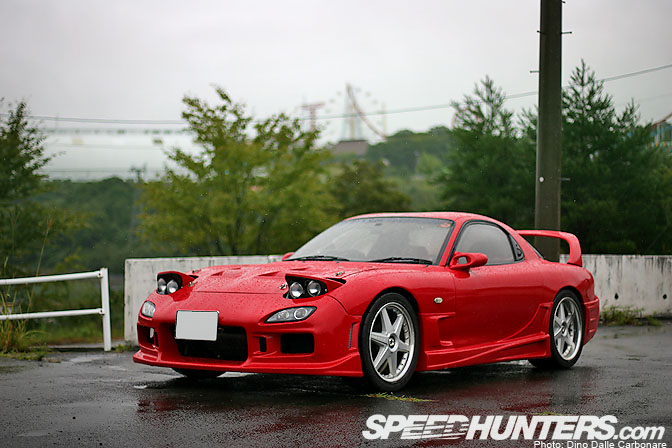 Nice headlight conversion.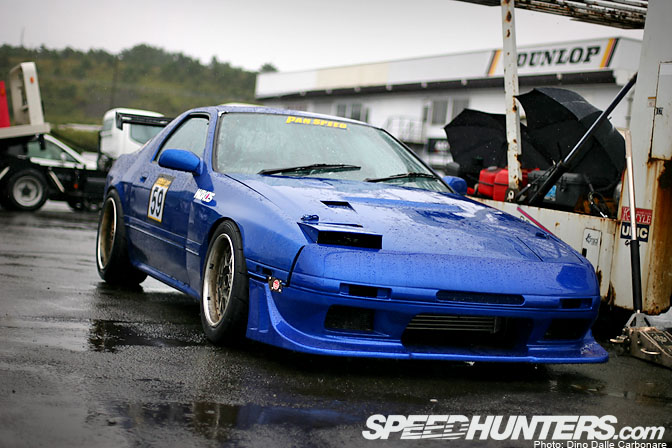 I couldn't keep away from this Pan Speed FC parked out on the paddock. This is a dedicated track weapon and judging from how the rear end kept breaking loose out on track it has some serious power under the hood. The driver side headlight has been eliminated and turned into a sort of scoop, feeding air to the turbo.  Unfortunately due to the rain most hoods were kept closed.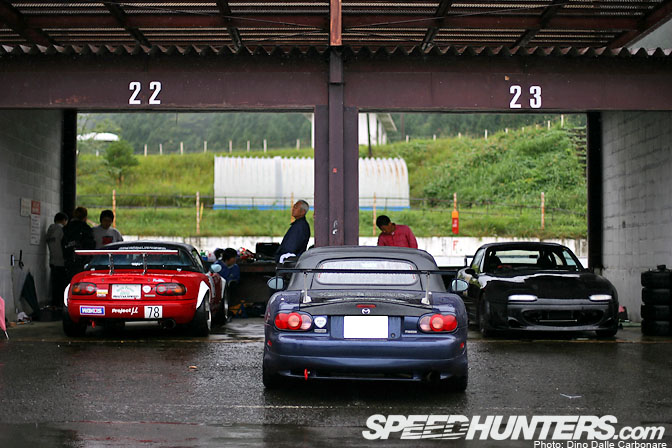 Nice little selection. How menacing is that black one on the right!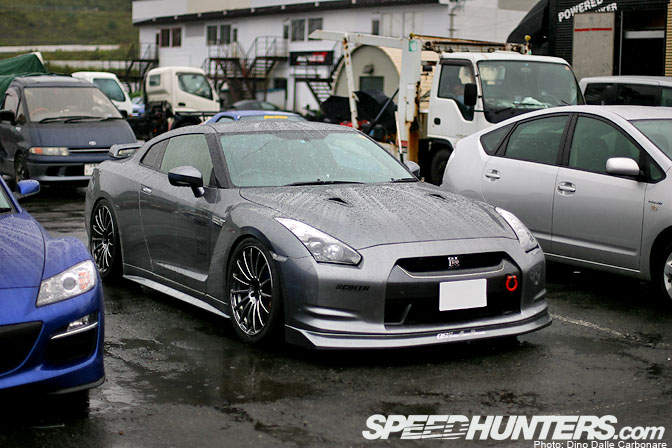 Screen was also at the event with their FD3S, which we will take a closer look at in Part 2. This is their other demo car, a tuned R35 GT-R.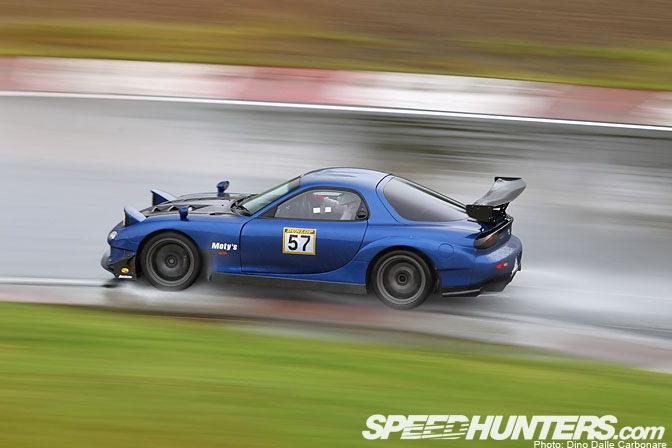 A mean RE-Amemiya kitted FD hitting the soaked chicane.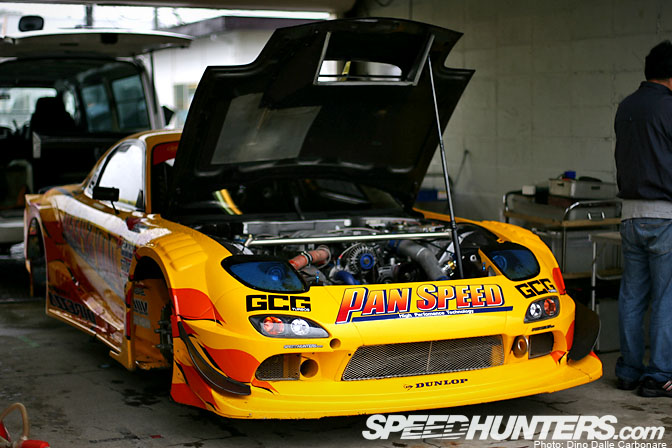 Next up is a walk through the pits to take a closer look at the more extreme tuner demo cars that were present at the event. Back soon! 
-Dino Dalle Carbonare