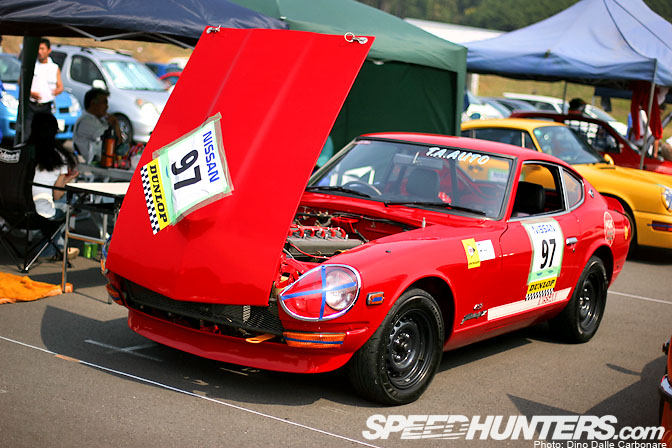 This past Sunday I was up at 4 am to shoot a car on location at a nice little spot across the Tokyo Bay, in Kisarazu. Getting up at such an ungodly hour on a weekend can be very difficult, but on the upside it means I can be done by mid-morning, giving me a chance to enjoy the rest of the day. Most people would probably head back home to relax or spend time with the family but with Sodegaura Forest Raceway 20 minutes from where I was shooting I decided to drop by and check out an event I had heard was going on. Organized by the Sports Car Club of Nissan (SCCN) there was plenty to see from the March Cup races to the Z-Car Challenge, but it was the little group of classic cars I was more interested in.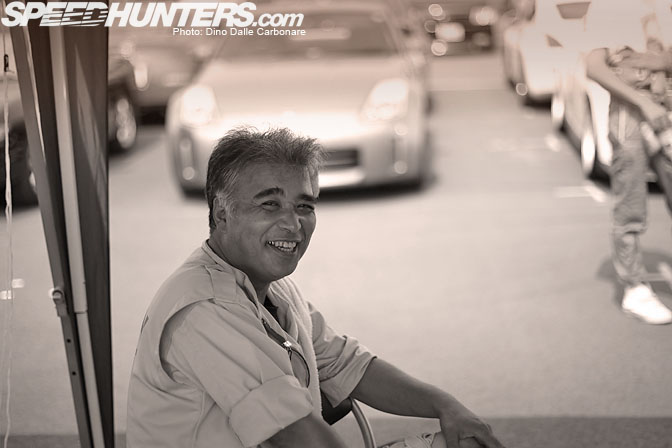 Joining the SCCN guys was Ando-san of TA-Auto, who had organized a track day for his customers to run along side the other race series. It wasn't a hard choice to take a little time out of my day to have a look at some of his recent restorations as well as sit down for a chat.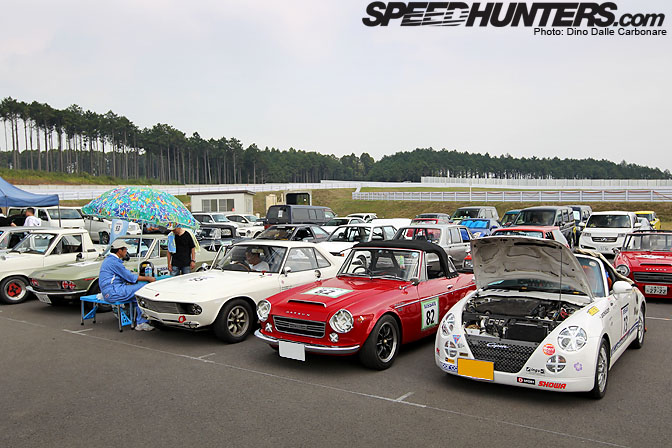 The line-up of cars was pretty vast, with customers bringing everything from SR Fairlady 2000s…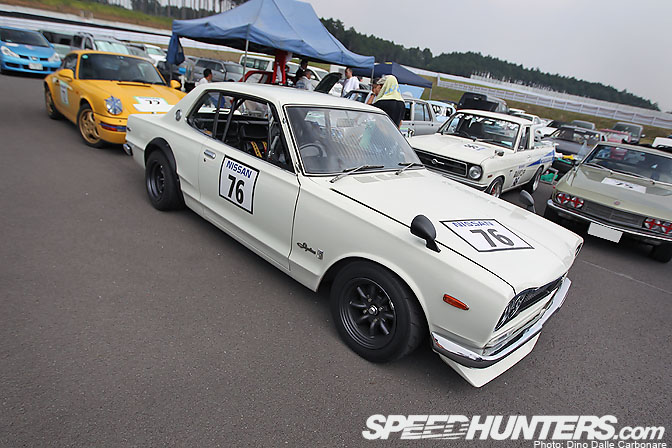 …to KPGC10 Hakosukas.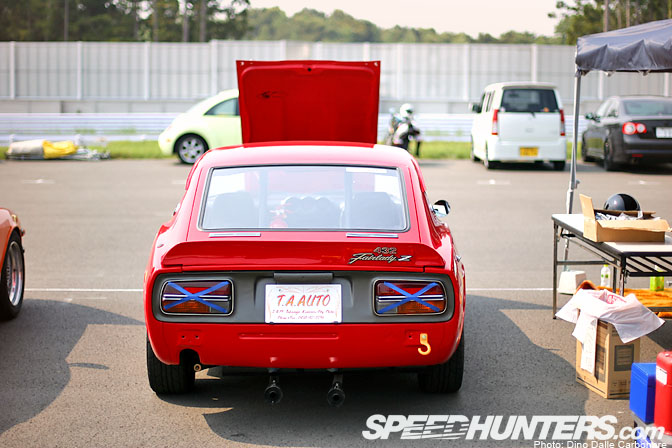 Ando-san is one of the most respected S30 Fairlady Z restorers in Japan, and if you recall we already took a look at his shop earlier in the year. He brought out his Z432 race car for a few hot laps of Japan's newest circuit, a very rare car powered…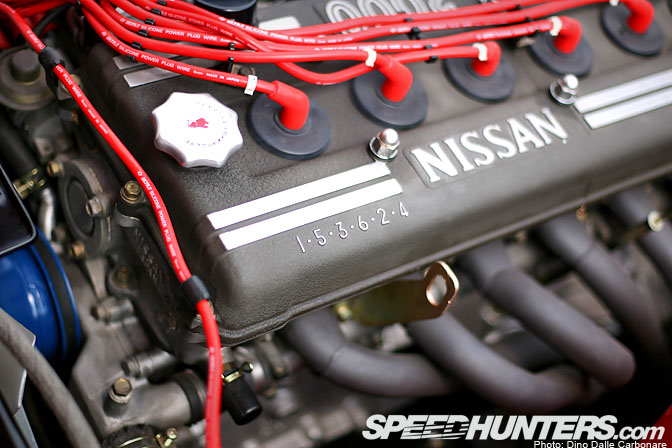 …by the same S20 engine that was used in the Skyline 2000 GT-R.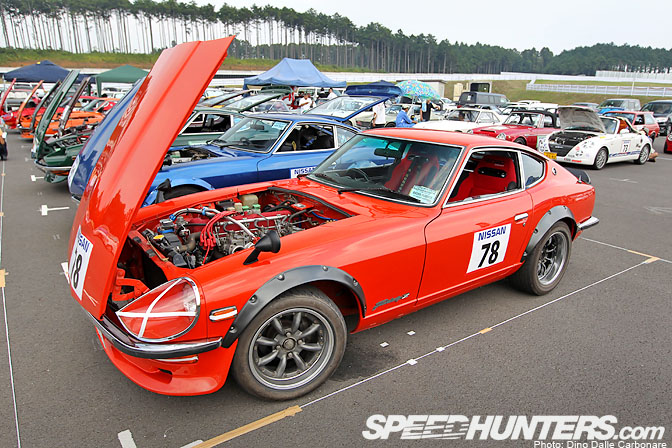 It's not every day that you see rows of painstakingly restored S30s like this…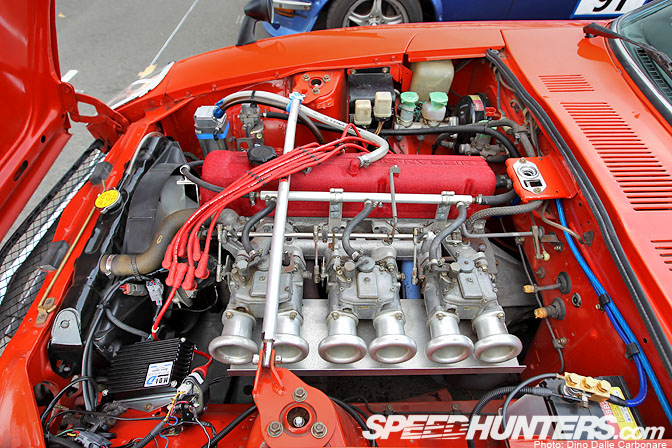 …perfect inside and out with engine bays to drool over.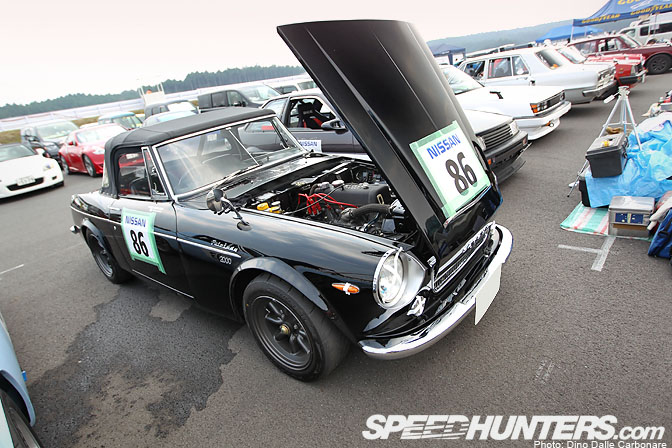 Speed Shop Kubo, another famous classic car specialist, was also present at the event with cars like this mean SR Fairlady, known as the Datsun Sport outside Japan…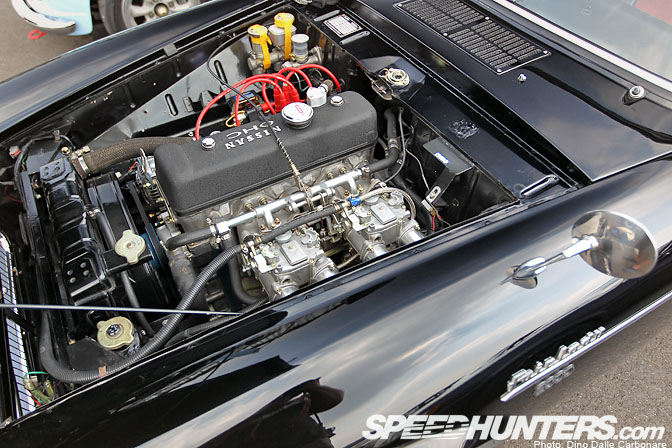 …running a perfectly restored and modified U20.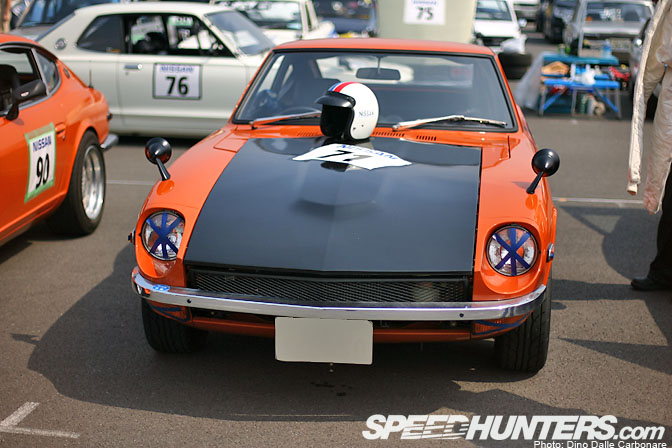 The carbon fiber hood on this Z432 definitely gives it a menacing look. And how cool is the old-style, open-face helmet.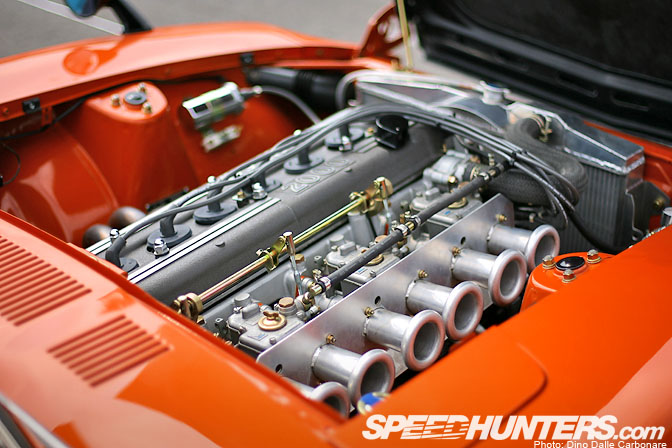 How can you get tired of looking at these incredible engines? Most of the cars that Ando-san restores are fitted with engines built by S20 specialist R-Factory, located in Tochigi-ken. That is one place I really have to visit for a tour!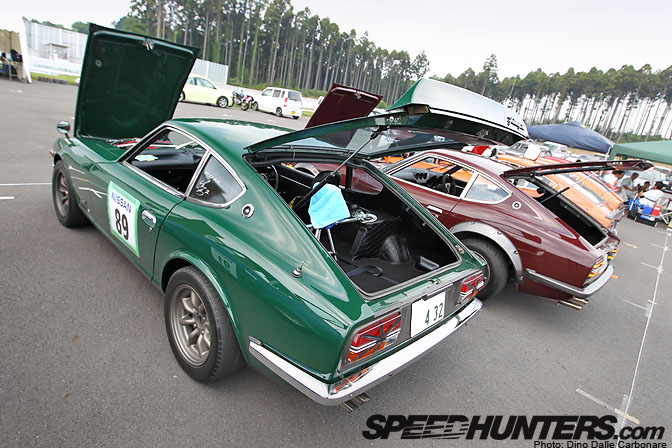 This is the very same Z432 I got a ride in at the beginning of the year when I went to take a closer look at the TA-Auto shop.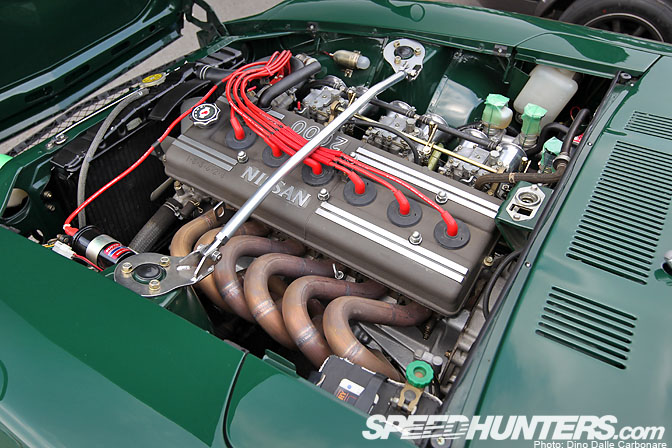 Of course S20 power…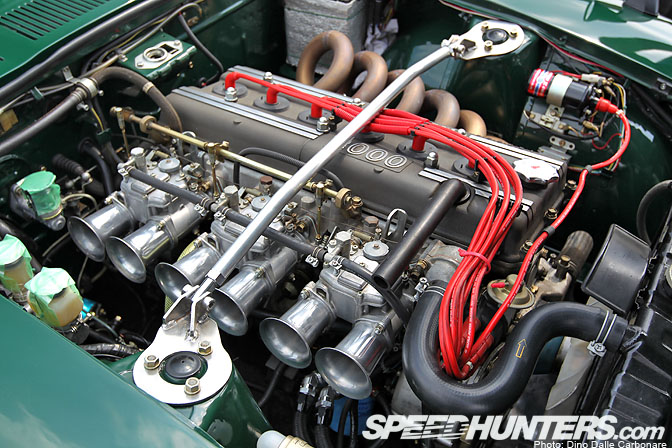 …with big Mikuni carbs.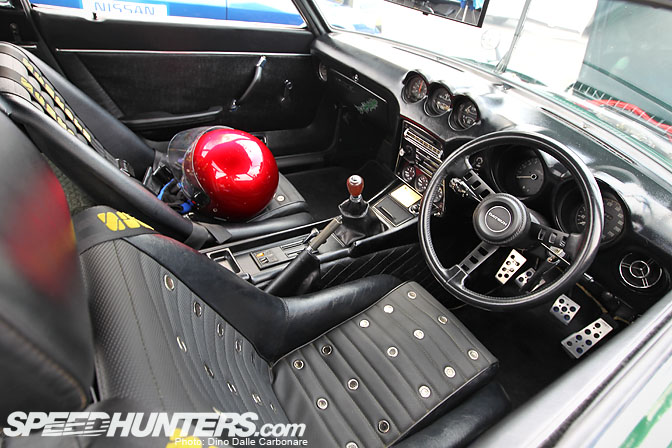 The super-clean interior really adds to the car's appeal. Z432s are probably the rarest classics in Japan, along with the Toyota 2000GT.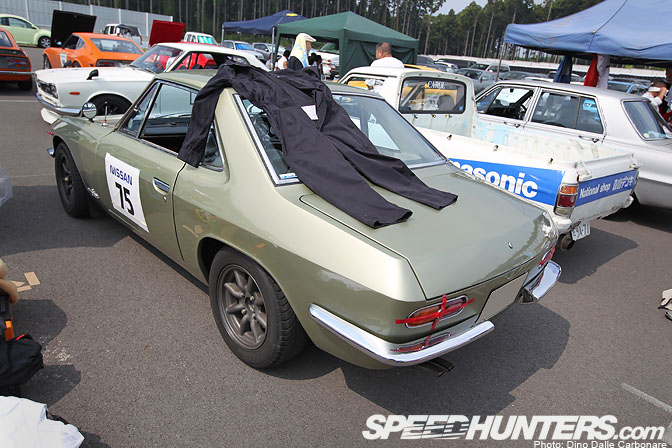 How about this for something different. I'll be doing a spotlight on this 1964 CSP311 Nissan Silvia, a car that was still on its original license plates, a very rare thing in Japan.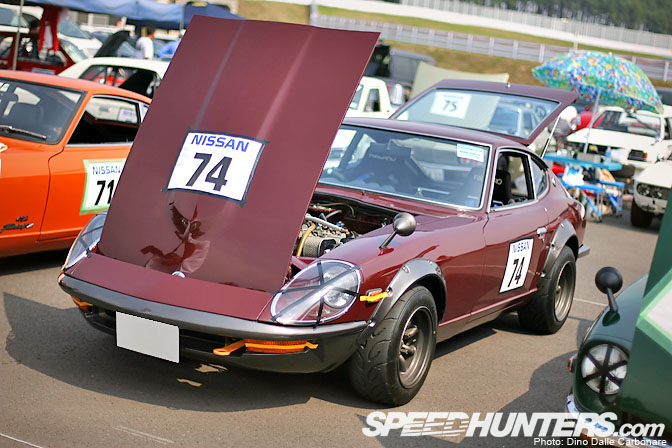 This was another familiar car. I drove this 240ZG back in December around Sodegaura circuit…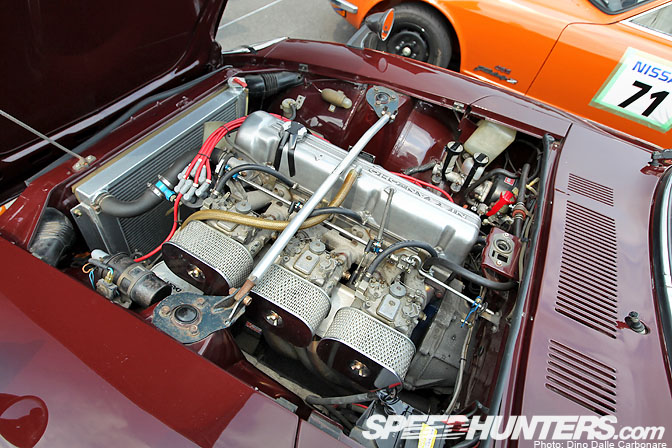 …one of the most memorable drives I've ever had. That 2.5L stroked L24 is one beast of an engine!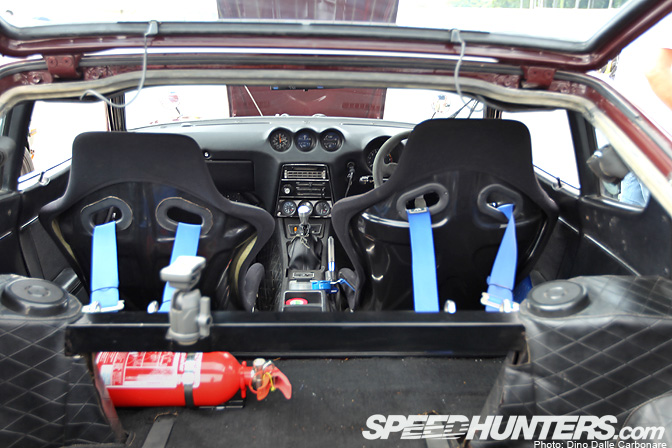 The interior gets modern seats, a necessity as the car is just way too fast around the corners!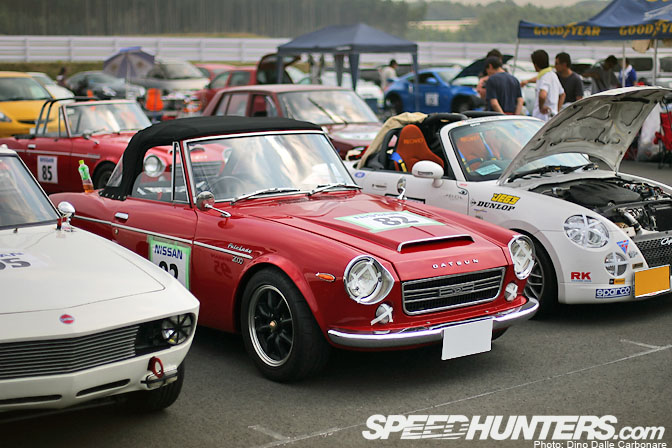 My visit was a short one but I got more shots to share. Don't miss Part 2!!
- Dino Dalle Carbonare