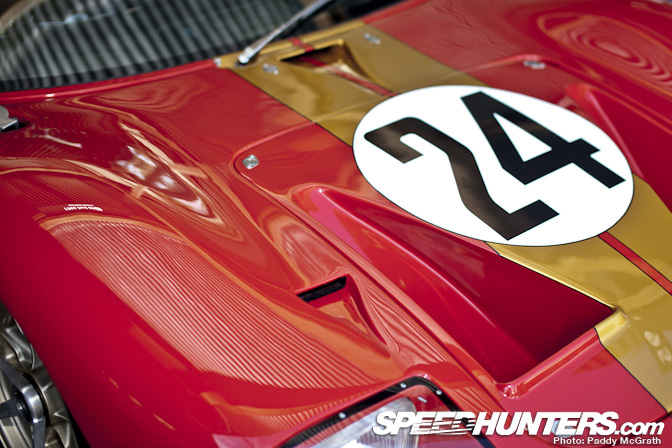 'It'll probably freak him out' were our very own Jonathan Moore's words when suggesting to Rod that I should cover the Goodwood Revival. You see, ever since Rod discovered I'm about as cultured as gravel, he has been hell bent on introducing me to new and mostly terrifying things. The 'EAT THE CHEESE' scenario that played out at Paul Ricard is something that still haunts my dreams.
The Goodwood Revival is more an experience than a car show and race meeting. The event is a gathering of motorsport, aviation and fashion connoisseurs who meet at the Goodwood venue once a year to relive the glory days of their respective interests.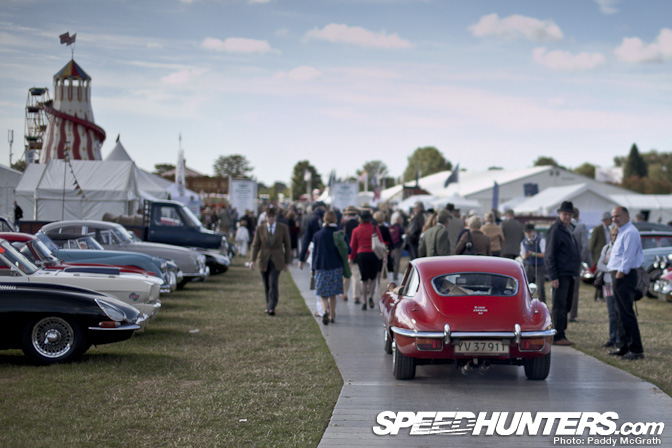 The attention to detail at the event is sublime. With most of the general public dressing in period clothing, walking into the event was quite a surreal experience. Pictured above is the show outside the main gate. From what I could tell, it was freely open to the public to view this area without a ticket.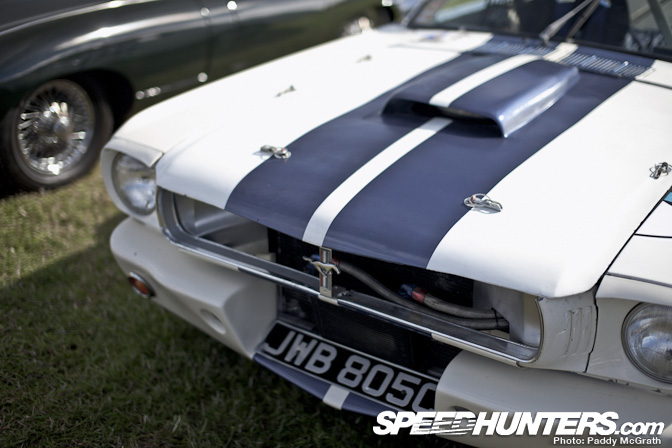 The outer static show was HUGE. I literally mean cars as far as the horizon huge. I was slowly beginning to appreciate just how big this show was going to be.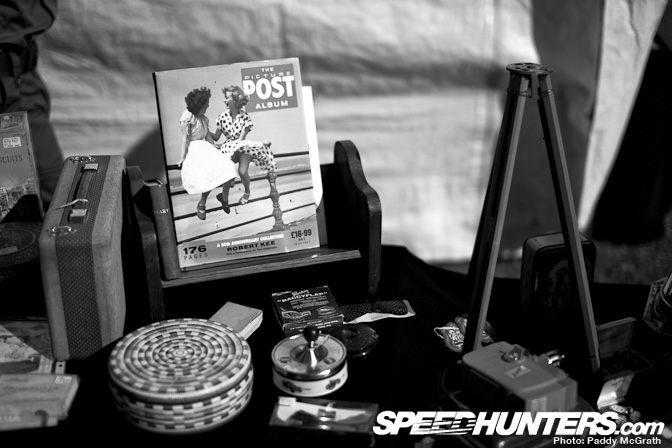 There were trade stands selling all things vintage which added to the atmosphere of the show. The ability to browse and buy clothing, racesuits and assorted memorabilia suitable to the era kept me entertained for hours.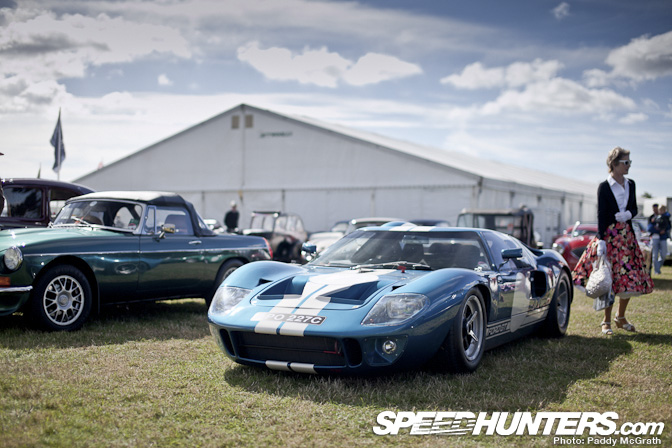 The quality of cars on show was superb, which was to be expected from a Goodwood event.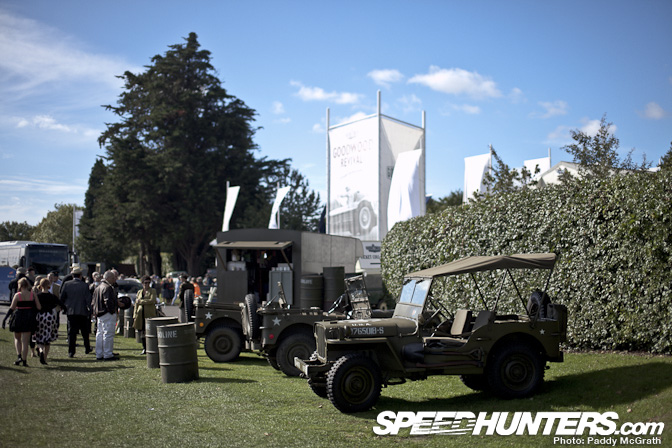 Even the Red Cross got into the spirirt of things by dressing in war time clothing.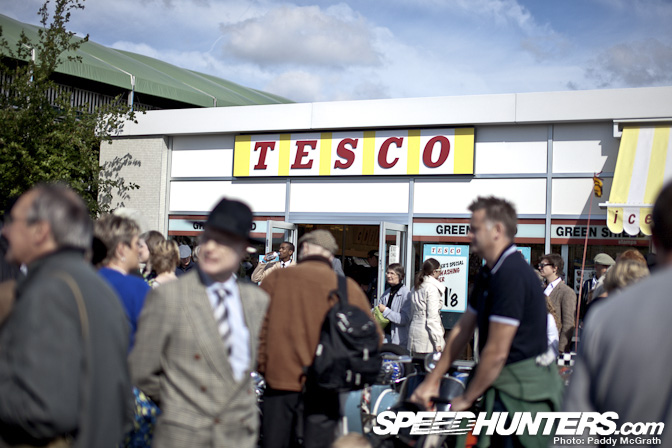 Once inside the gate, one of the busier attractions was a Tesco shopping market that was filled with all the products of the time. The little details were fantastic to admire.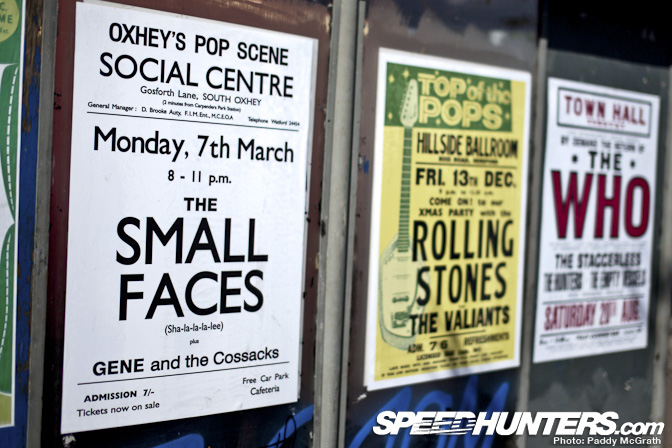 Even the back of this bus stop had posters advertising gigs of the era.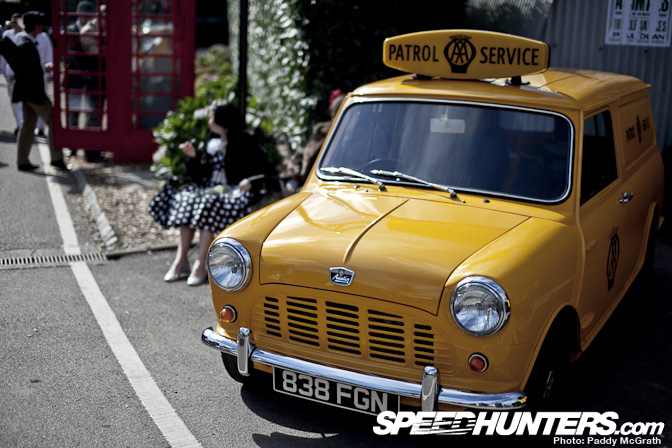 This Mini AA van was on hand to help those in need of assistance.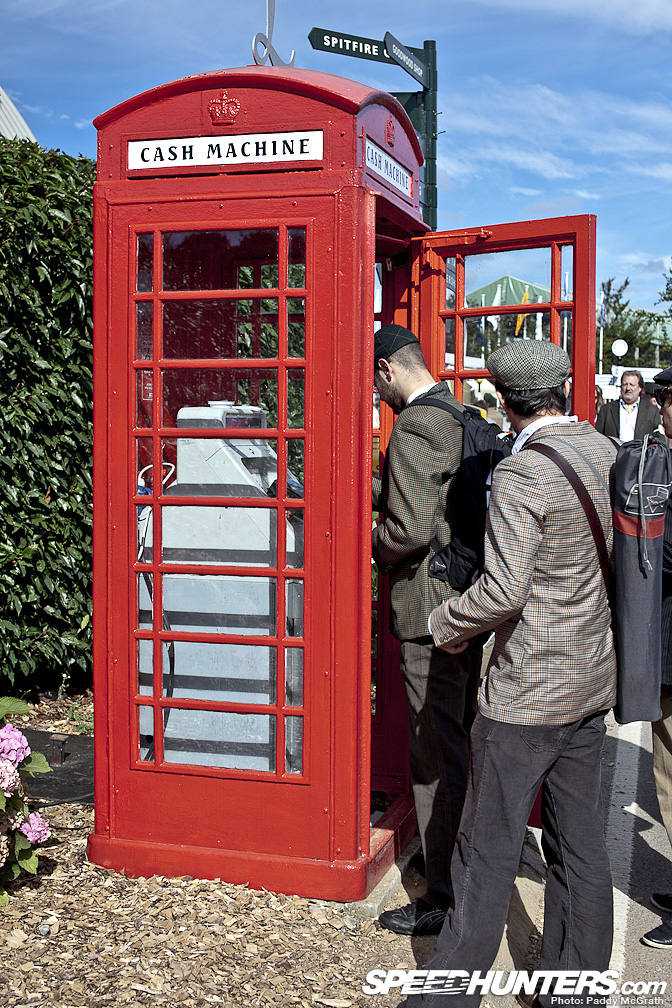 Modern conveniences were cleverly disguised …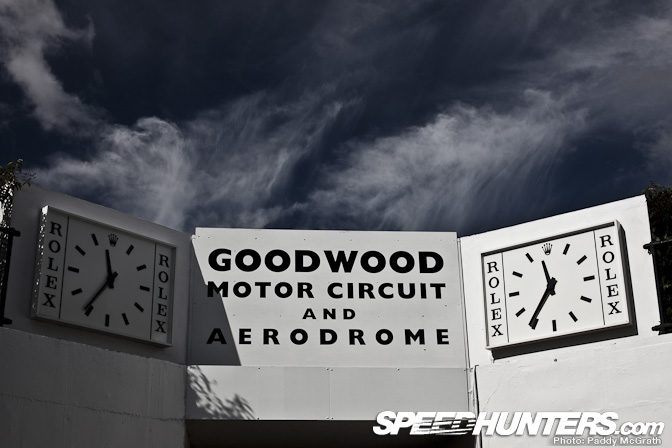 Crossing through the famous tunnel which runs under the track, we were lead to the infield of the circuit.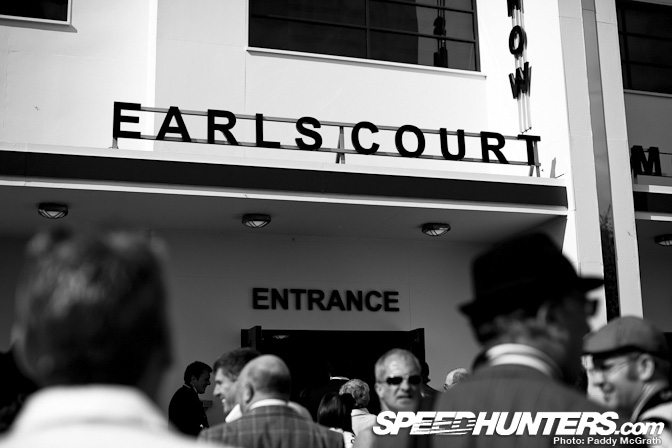 Where the organisers had recreated the Earls Court carshow from way back in the day.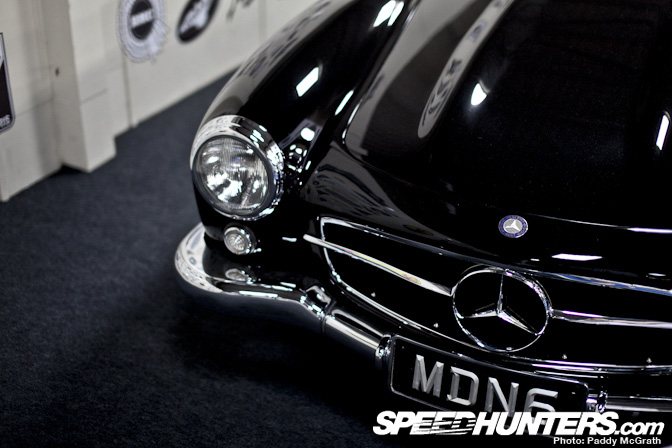 Inside the door was this fantastic Mercedes 300SL Gullwing. I've never seen one in the flesh and even a hurried look at this was a privilage.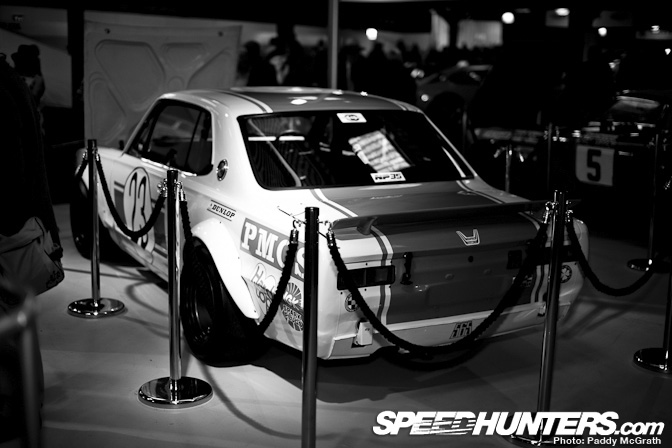 Nissan had this Hakosuka GT-R on display alongside a 240Z.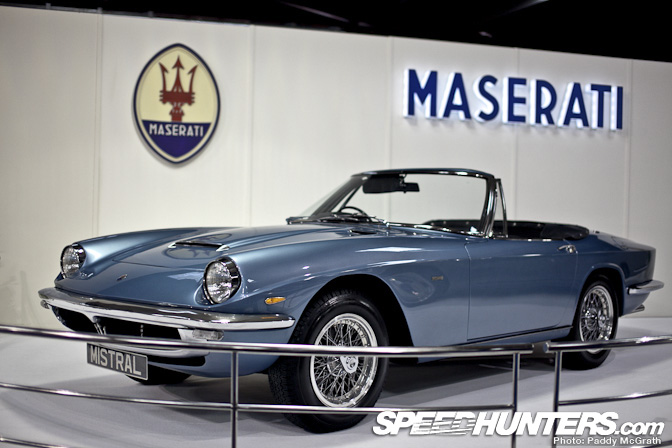 The layout of the stands was just amazing, Maserati's in particular was a favourite of mine.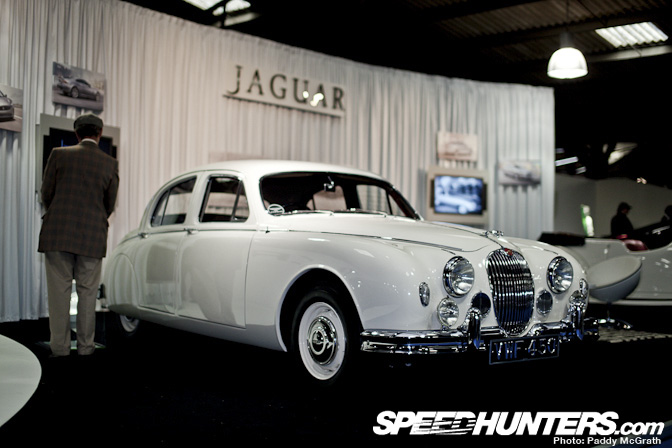 With the Jaguar stand a close second.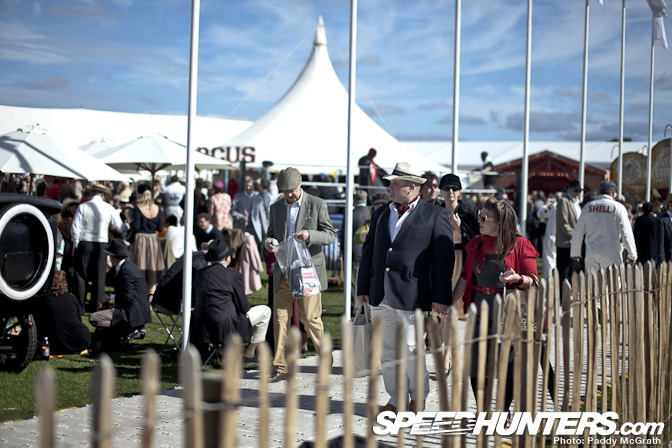 I'll be back in part two with a look at the race paddock and with a little taster of those things with wings.
Paddy