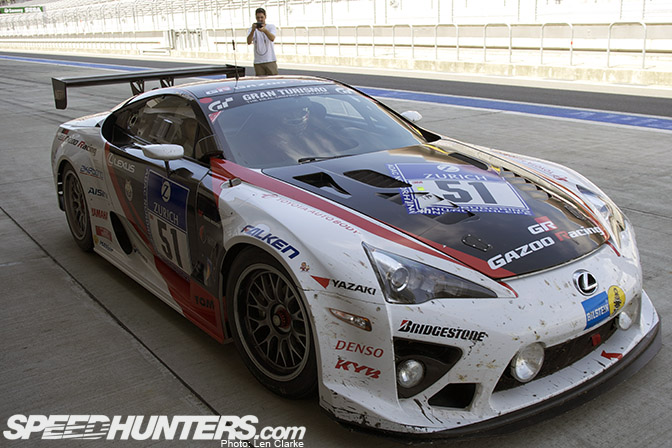 As Dino has already pointed in his post, the small crop of foreign automotive and motorsport journos resident in Japan were give a special, and I mean special, outing at Fuji Speedway on Friday, joining a select group of Japanese guests from the 'serious' media (major international publications, financial journals etc.) for what can only be described as a very special day.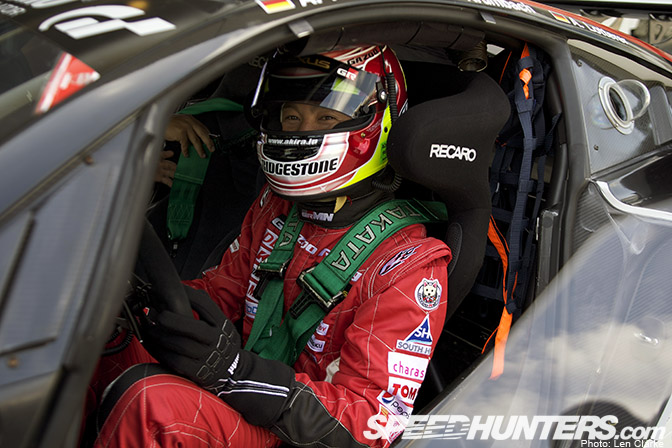 Here's Kinoshita-san shortly after blasting me around the circuit – one of the most enjoyable moments of my life! The braking and the g-forces were just insane! I later mentioned to the other driver piloting members of the media round the track, 2002 SUPER GT champion Akira Iida, that it seemed we were even faster than GT500 machinery through the corners. "Yes" he replied, "The way the car is set up, it's definitely quicker." I was speechless. Quite rare.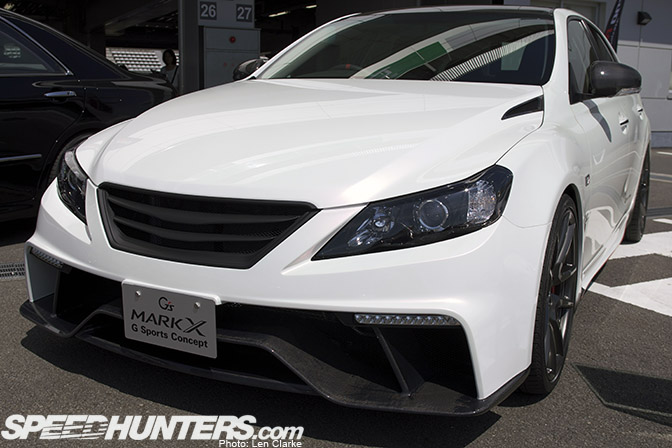 So obviously the LFA was a major highlight for me – one could surmise it was the centre of the whole event – but in the paddock there was a fleet of concepts that showed a Toyota that is seriously committed to building sporty and very quick machines. I was most impressed (and I can hardly stress it enough) with the G's (Gazoo Racing's) Mark X Concept – absolutely stunning!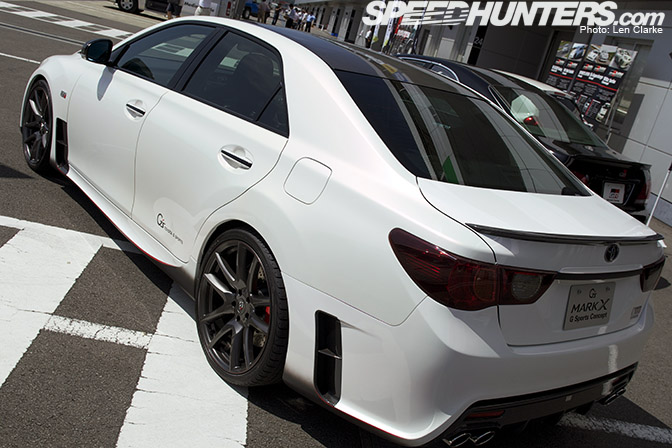 Dino's going to post a feature on this car so I won't pig out any further. This, to me, is a Japanese RS6 – devastatingly aggressive looks in an executive way, and performance to match. We weren't allowed to get behind the wheel of this particular example, but there was another, supercharged version, that according to Justin Gardiner "Eats IS-Fs for breakfast."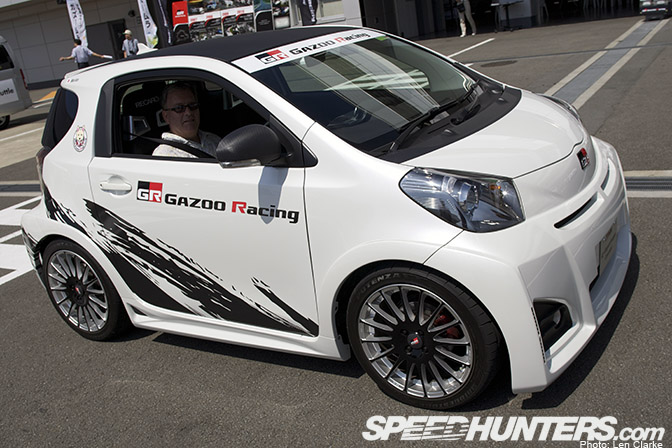 Peter Nunn tests out the iQ+Supercharger Concept – a supercharged iQ, now that takes brains!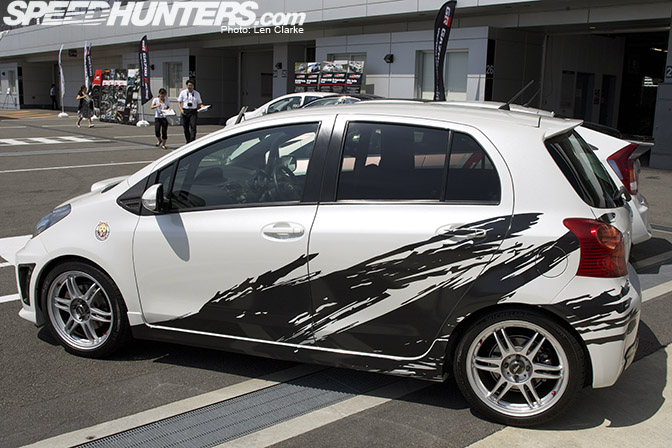 Another from the range of concepts is this GRMN Vitz (Yaris in Europe) turbo Concept, putting out 150PS, rather a lot more than the standard model (which can't be more than about 80).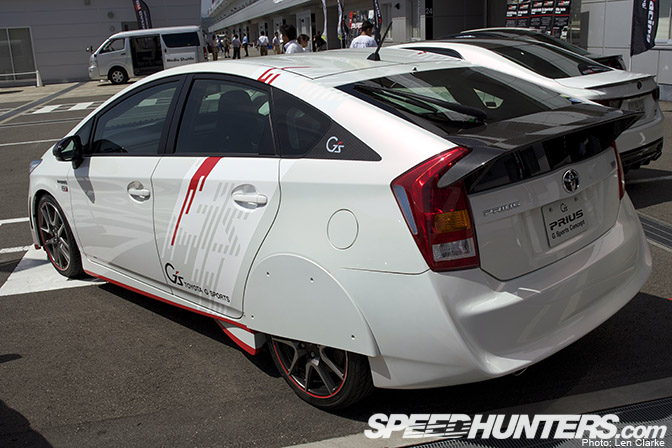 And the Trilobite's back! Some of you will have seen this in my SUGO weekend from GTs, sitting in the paddock amongst a host of other interesting vehicles.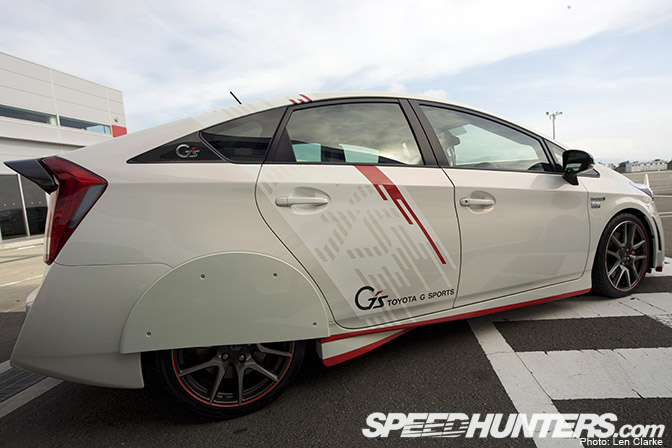 This version of the car was apparently designed by Yura-san, famous for penning the Mooncraft Shiden that competes in SUPER GT. I'm really starting to dig the rear wing and other treatments to the overall look of the car.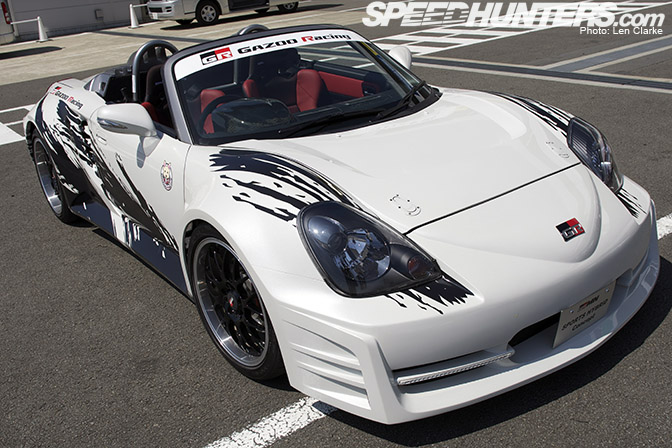 From a driving point of view, this was my favourite car, the SPORTS HYBRID Concept. While the front end looks a little bit much IMO, the car itself was pure pleasure from the driver's seat. Most noteworthy was the incredibly responsive steering – like driving a Lancia Stratos (well known as one of the pointiest cars ever). It was really fun to drive, and no slouch either!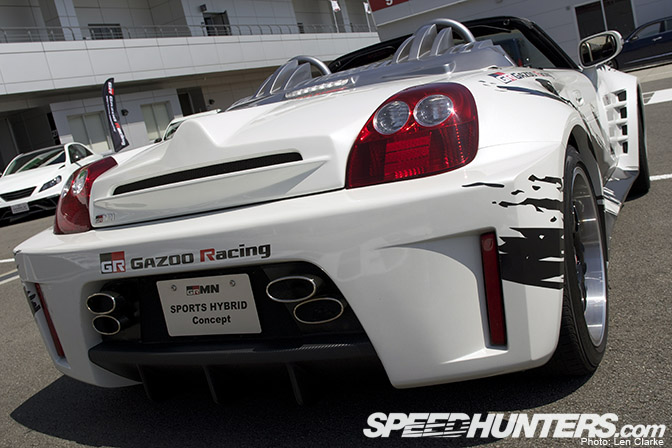 The car's obviously based on the last generation MR-S, one of Toyota's greats.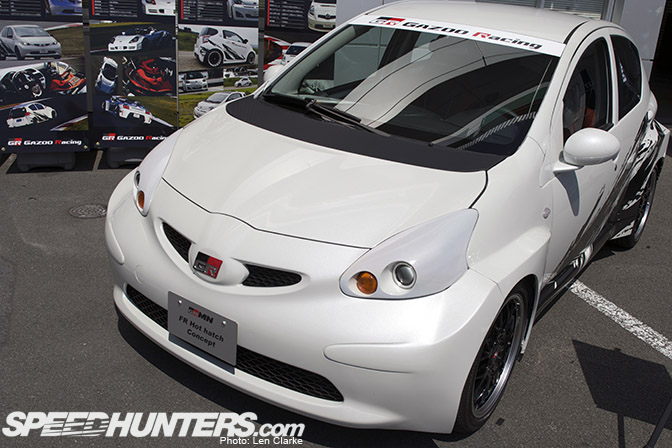 Did someone say Fiat Multipla? Those front lights take some getting used to. It is the FR Hot Hatch Concept – great name, and the box flares sure help the overall look.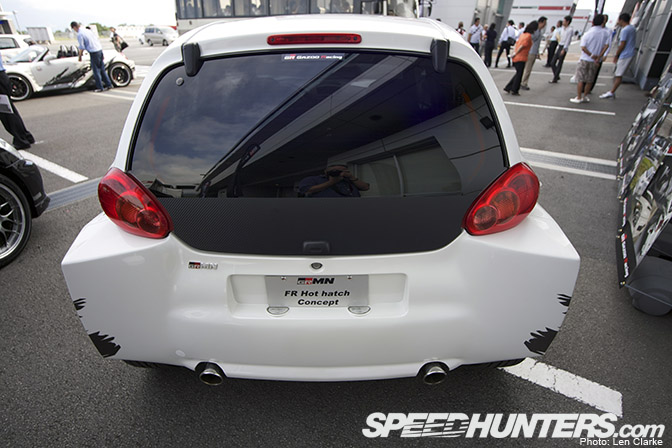 And at the rear, talk about a 'wide ride'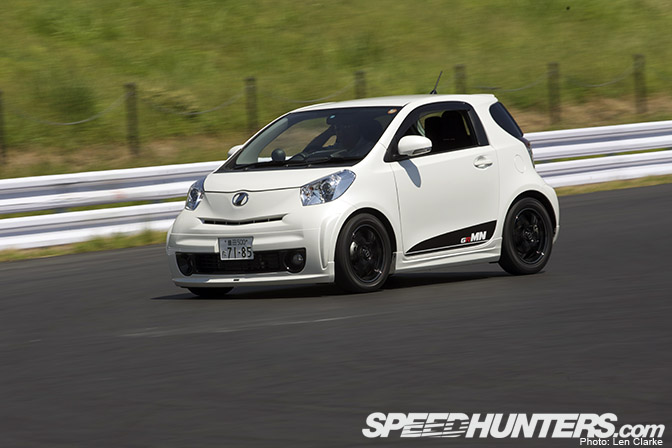 Over in the Gymkhana area there was a fleet of these iQ GAZOO Racing tuned by MN, which, despite their size (or maybe because of it), were a huge amount of fun.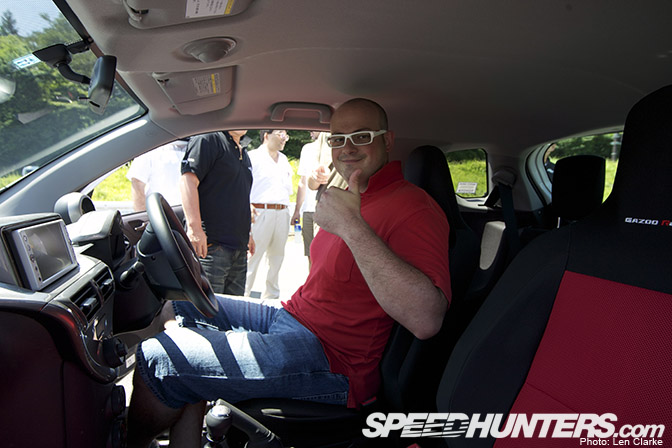 Here's Dino getting ready to take one of them out for a spin on the Drift Course.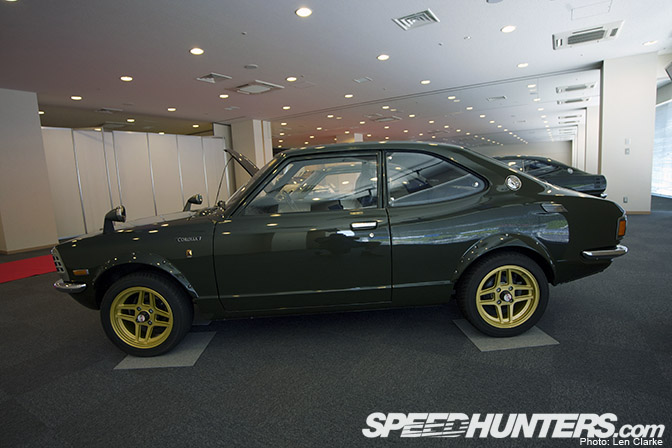 To give you an idea of just how much goes on at FSW on any given day, upstairs in the pit building there was a weeklong exhibition, '86 Style' with about a dozen cars on display, including this pristine (and gorgeous) Levin TE27.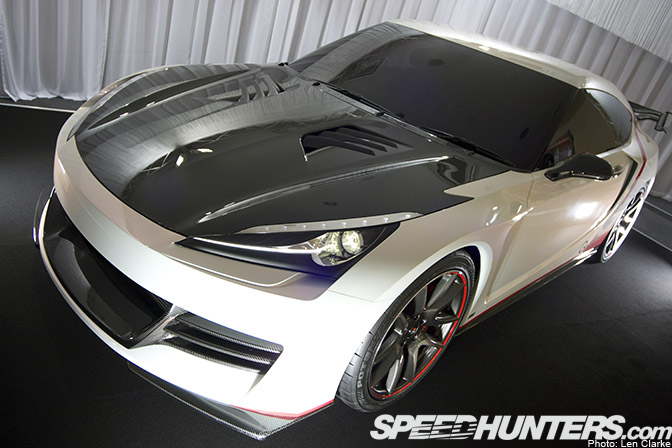 The centrepiece was, of course, this FT86 concept – stunning. If the car makes it to production looking anything like this, it will be a stormer!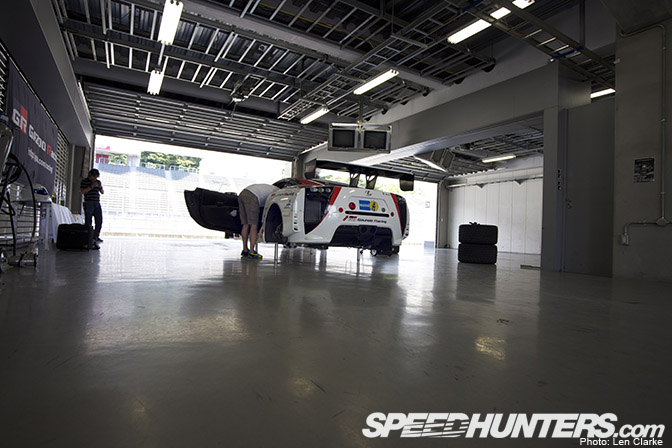 Back in the pit garages I can't keep myself away from the LFA…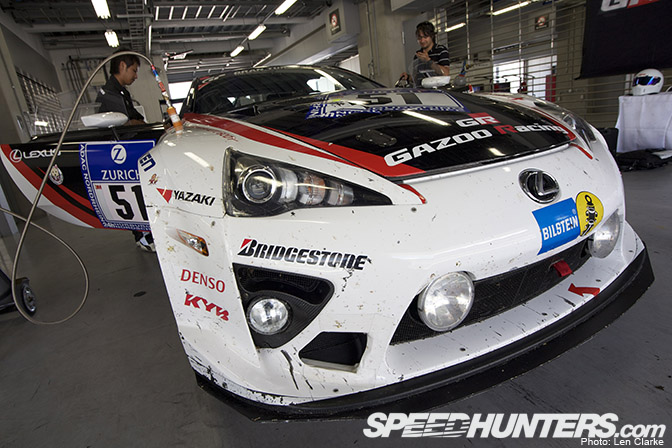 After all the 'Taxi rides' had been given by Kinoshita and Iida, the car is prepped to be put on the truck and taken back to storage.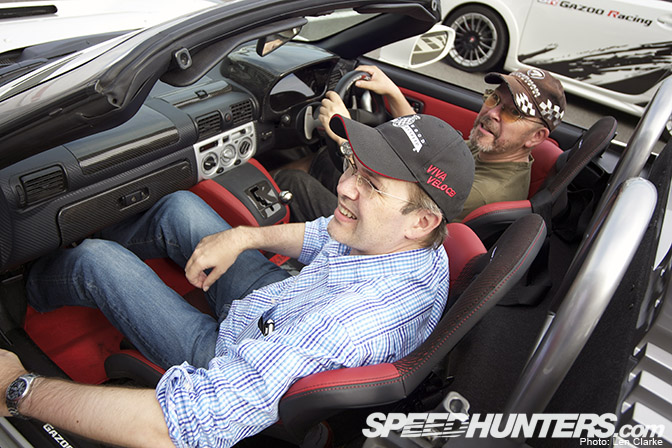 Taking a spin in the SPORTS HYBRID Concept are Pierre Laurent Ribault and Justin Gardiner (driving).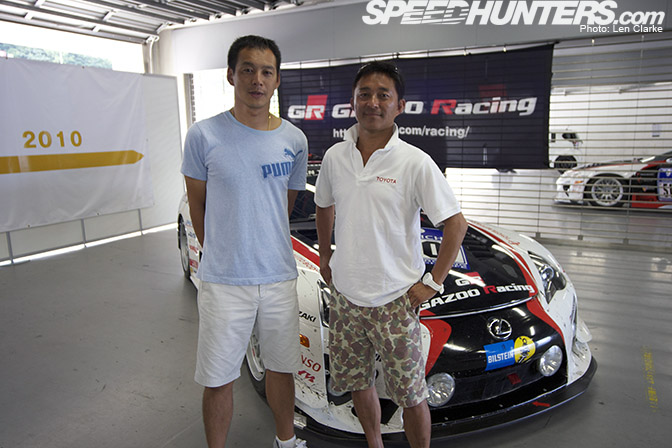 A huge thank you goes out to drivers Kinoshia-san and Iida-san, who made the day so memorable. This event was unprecedented for Toyota, and I'm thrilled to have been invited. I don't think I've seen any Japanese manufacturer put on quite the same type of thing; where we were treated to a wide variety of machinery we could test drive (including concepts – now that's rare!). Plus get the low-down from senior engineering and design staff intimately involved in the development of these cars. It also showed Toyota's commitment to the sporting side of things – they don't just build the world's best people-movers, y'know!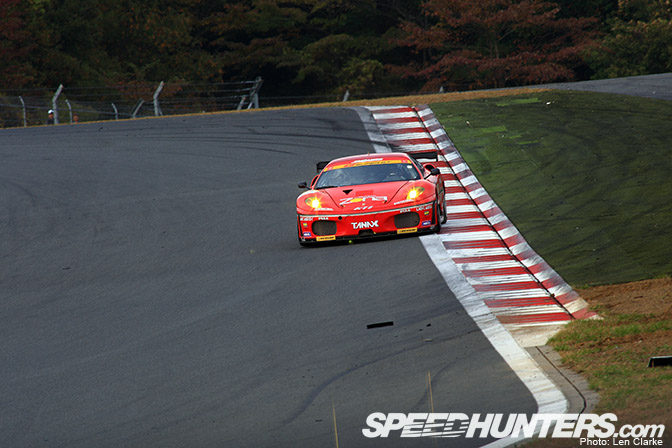 A little bit of history, the road-going Toyota 2000GT and the incredible Toyota 7 were part of a historical time-line display.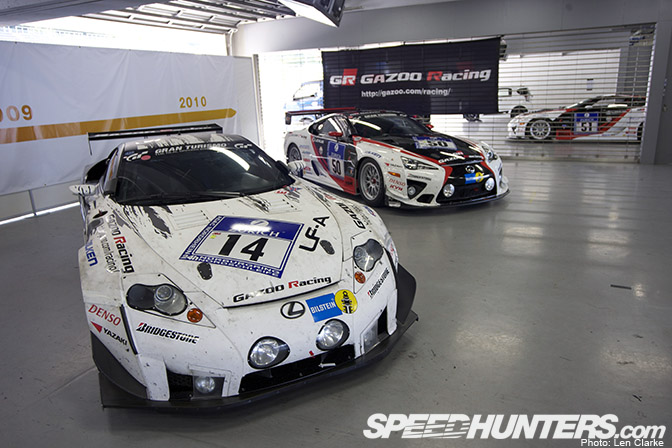 Parting shot – all three LFA, including #51 in which we got a taste of heaven! Again, this was a unique event and one I'd welcome again. It was a fantastic way to experience the cars and the ideas behind them. And it changed my perception of Toyota! 
 – Len Clarke