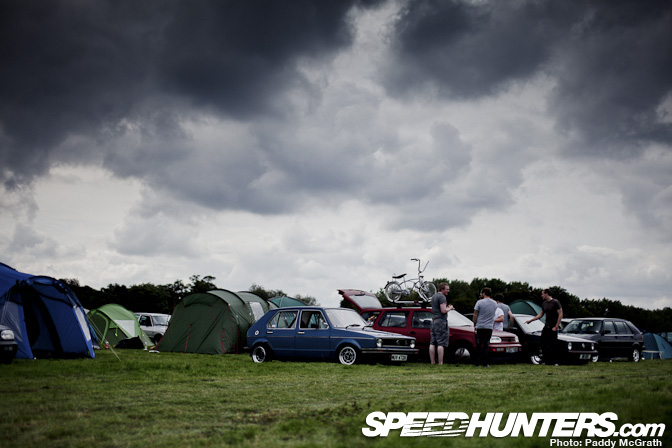 Despite being a Volkswagen driver for several months now, I've never been an avid member of the Veedub movement. I was raised on the blue oval where performance is our creed. As an outsider to the VW community all I could see was lowered cars on BBS RS wheels. To me it struck me as a lifestyle movement rather than a car scene. Back in March of this year, Rod specifically requested for me to cover this show called Edition38. I'll have to admit to my ignorance that I had to google it to see what sort of show it was. You can probably guess that I was less than keen on covering this but I figured that there is always going to be one bad apple in every show season and that I'd just have to try get on with it with an open mind …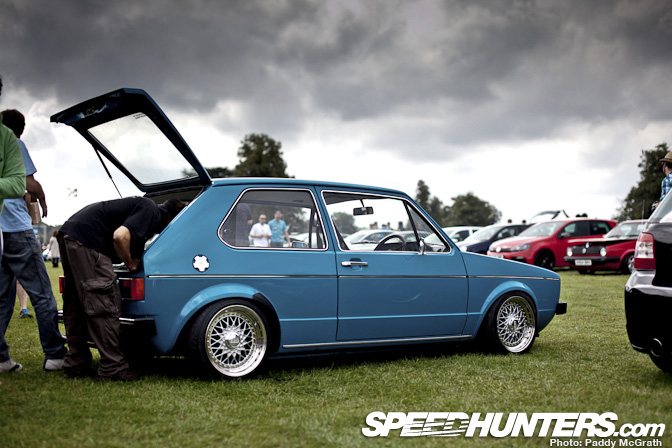 Arriving at the show early on Saturday morning, I was promptly relieved of £25. A bit of a tough pill to swallow considering most UK shows are closer to £15 to attend. It was later that I learned that the entry fee covers you for the entire weekend which is actually a pretty nice idea.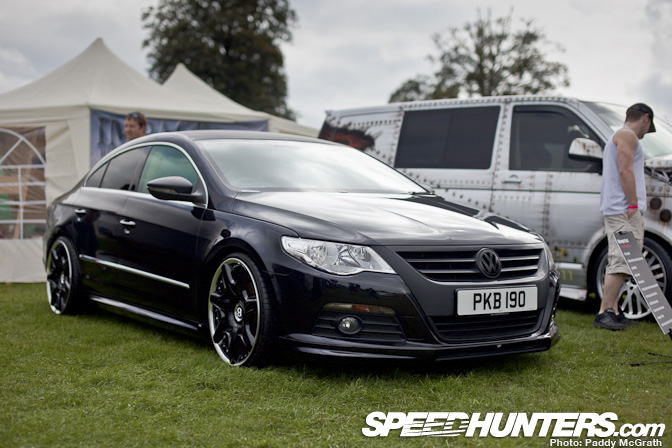 One of the first cars to really grab my attention was this Passat CC which was running 20' Bentley Mulliner wheels. I'll have a spotlight on this later in the week. The attention to detail was superb.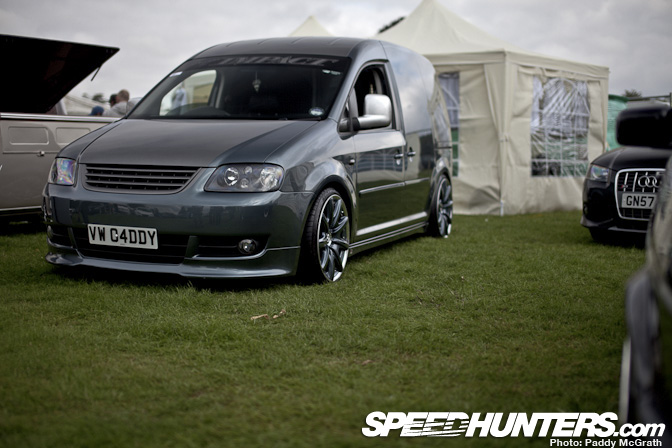 Being a Caddy driver myself, I was interested to see how others had modified theirs. KW seem to provide the best drop for the Caddy. Although this example was a bit extreme, it was cool to note some of the changes that I felt could work on a more subdued example.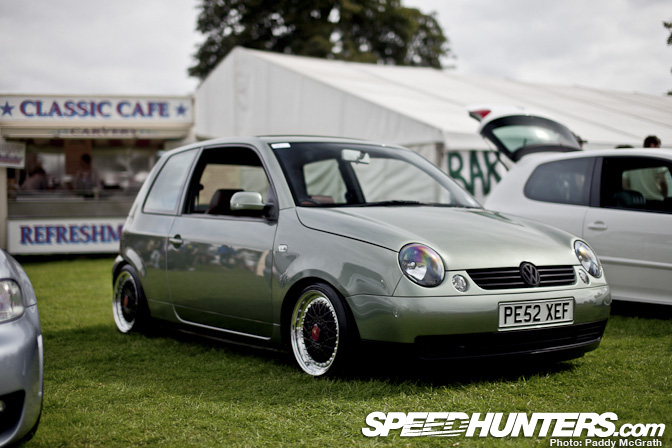 The Lupo was a popular choice with a lot of the owners who had cars on display. I always liked the small hatch, a credible alternative to the Mini et al.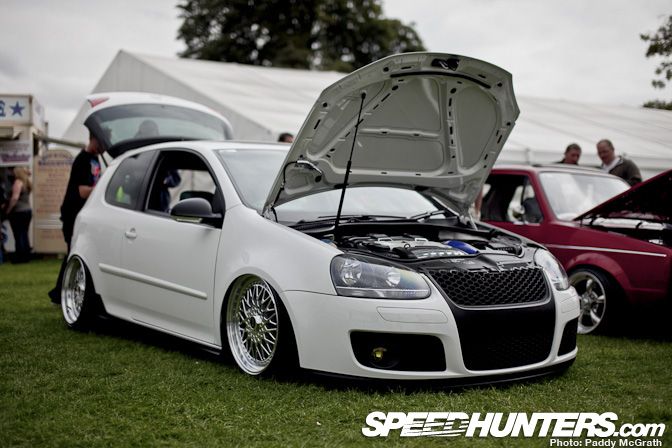 This MKV Golf on pneumatic suspension looked the part parked up on the lawn. As I strolled around the grounds, I began to develop an appreciation for just why these guys (and gals) choose to modify their cars this way.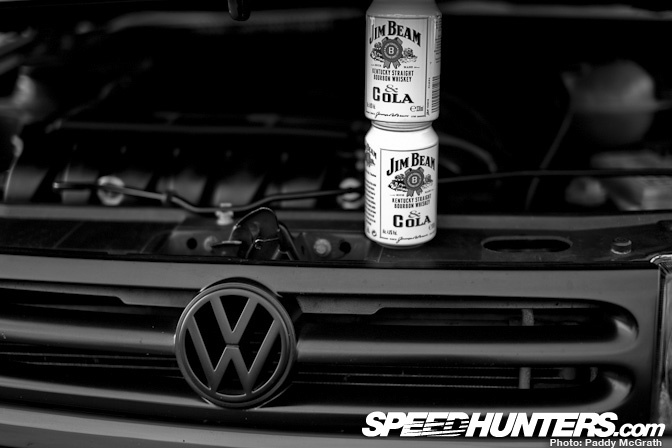 Coming from a performance background and predominantly covering motorsport events, it's sometimes difficult to see cars as anything other than performance vehicles.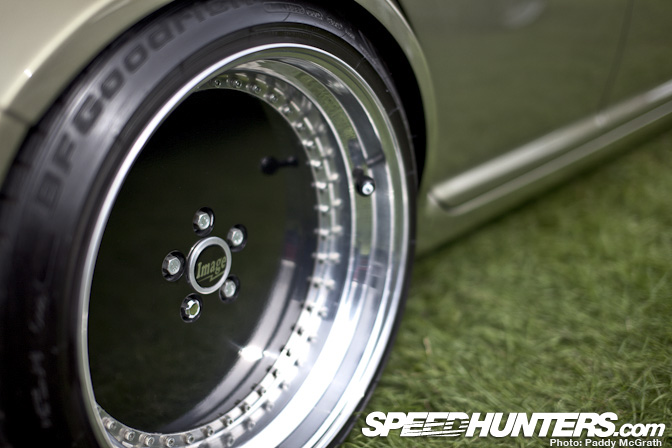 I really struggled with this concept, but sometimes it's cool just to make a car look good.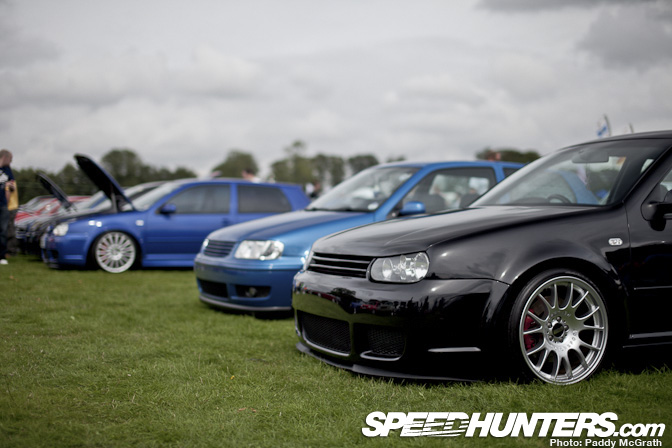 Under the constant watchful eye of Big Brother, it's getting more and more difficult to enjoy your car in a 'spirited' fashion.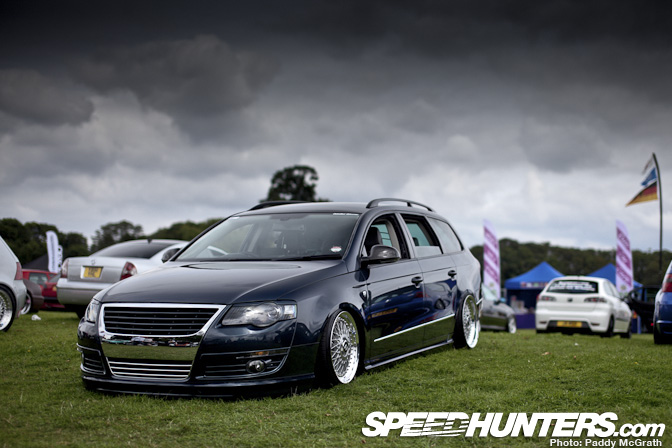 I'm sure I'm not alone in that when I park up at home or at the shops, I love looking back at my car to admire it. It may not be especially pretty but it's just the fact that it's mine. Can you imagine walking away from the above in a car park full of mundane grocery and school run cars? It's a Passat wagon and it looks amazing ! Sure it may not be the fastest car on the earth but you can bet it turns more heads than you'd like to give it credit for.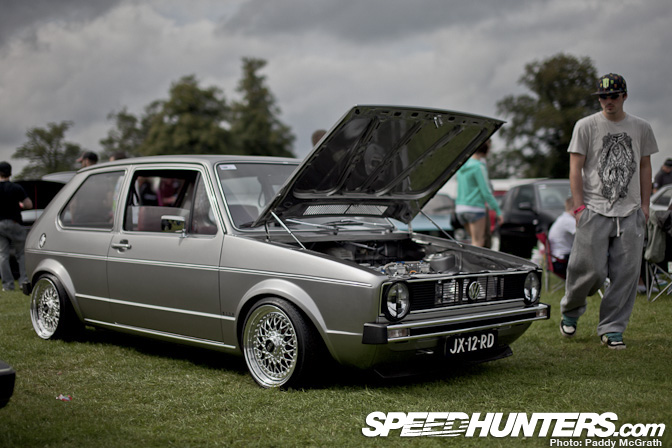 I began to develop an appreciation for the lowered on BBS style. It's so common because it looks so bloody good ! I'm also pretty sure that there is a lot more to this than meets the eye, but details only a VW connoisseur would pick up on.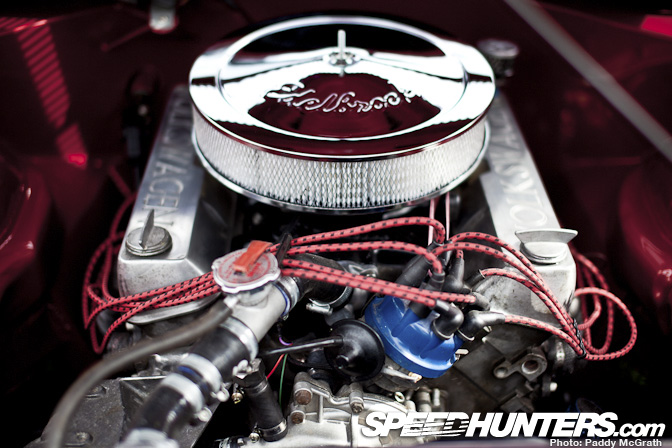 Yes, that's a V8. Yes, it's in a VW and yes, there is a spotlight coming. Care to guess what chassis it's sitting in ?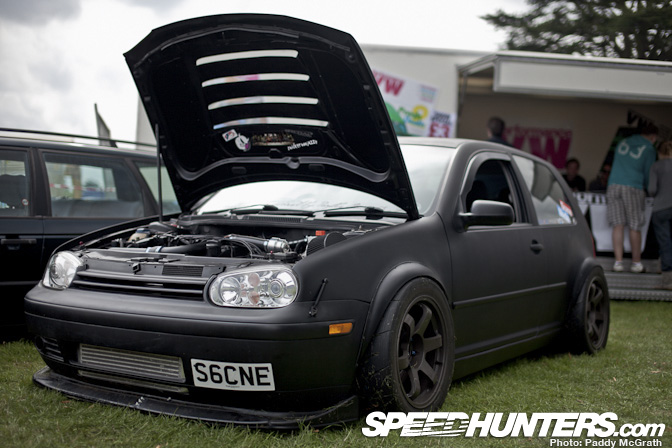 Reading through some of the comments on Jeroen's stories from the VW Fanatics show, it seemed a lot of you guys thought the VW scene was boring and predictable. Well how does this grab your attention? A car sure to divide opinions, you can expect a spotlight soon.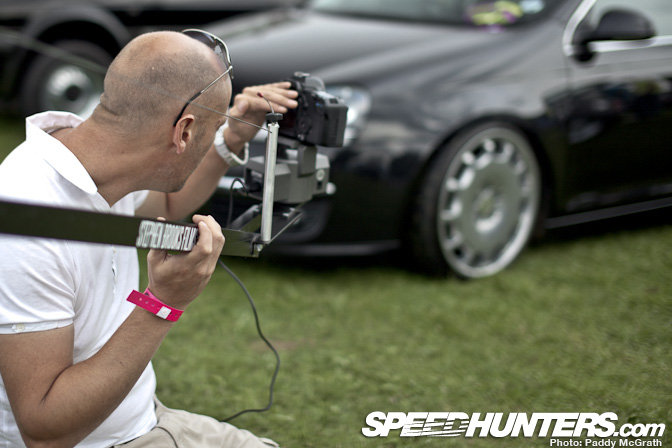 Europe's finest video-guy Stephen Brooks was on site to also capture the event. His video from Edition is due out early next week, so keep your eyes peeled for it here on Speedhunters.
That's the end of part one of our E38X coverage, expect a lot more in part two along with some stray marques that sneaked in to the show.
Paddy