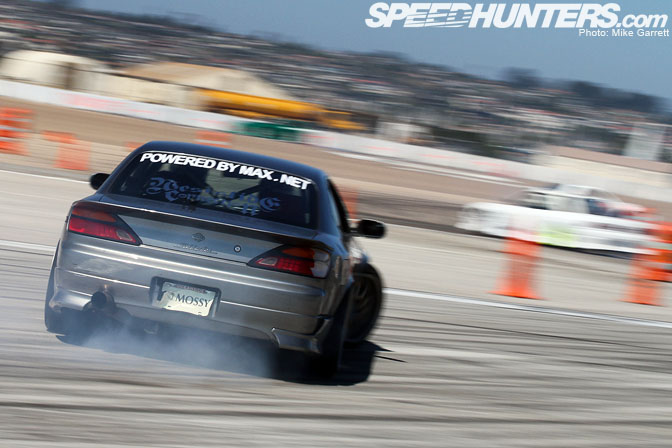 It should be pretty clear that most of us Speedhunters have short automotive attention spans. With all the different subcultures we cover on the site, it would be pretty tough for us to only appreciate one type of car or motorsport.
That's one of the reasons why I found the Coronado Speed Festival to be such a fantastic event.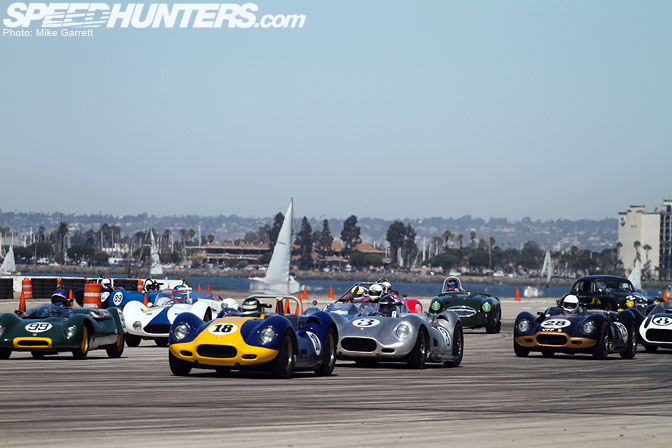 One moment you could see a giant pack of pre-1959 sports cars lapping the track.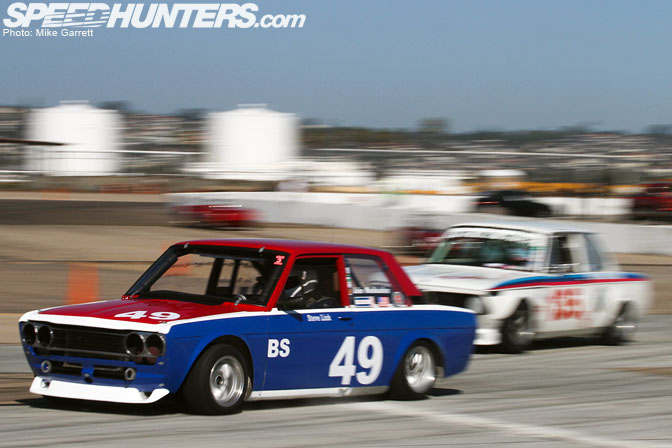 And in another moment you could watch a Datsun 510 mix it up with its age-old rival, the BMW 2002.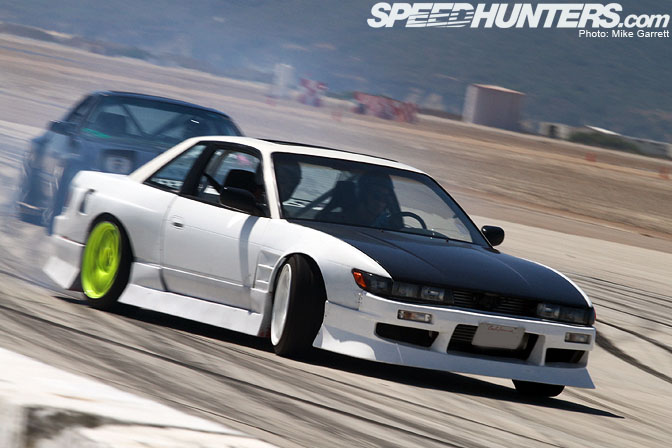 Then there's the drifting. The drift demos were just a small part of the event, but it was still more than enough to give me a nice coating of rubber particles. Yum.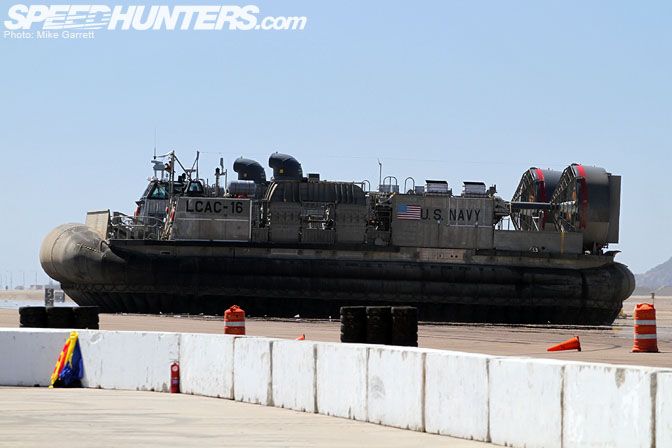 The US Navy LCAC did a bit of drifting itself, with a choice display of hovercraft donuts…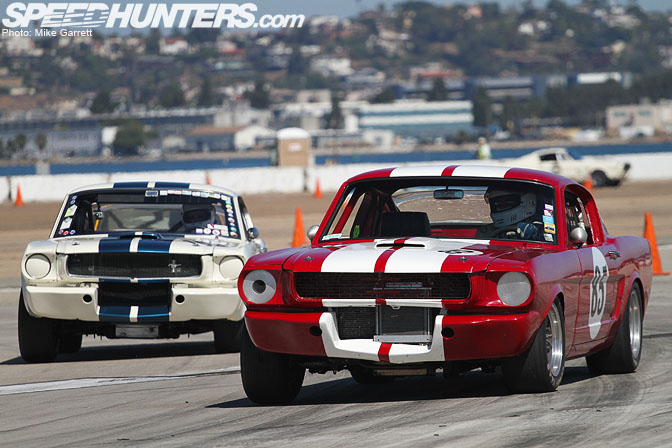 I'm not sure what made me feel more patriotic, the LCAC display, or this group of Shelby GT350's that took the track afterward…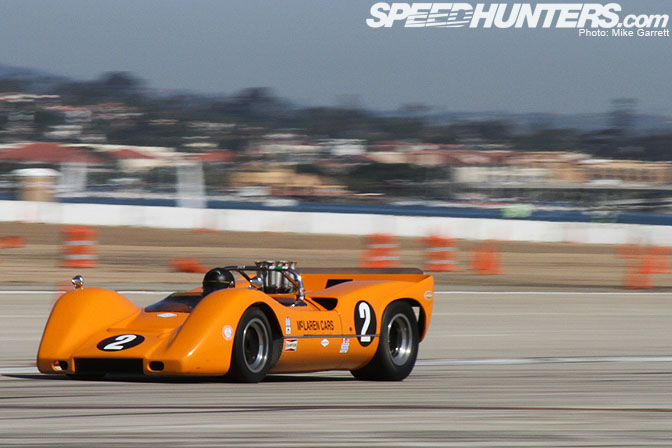 A little bit of a Can Am flashback as this '68 McLaren M6B slows into a corner.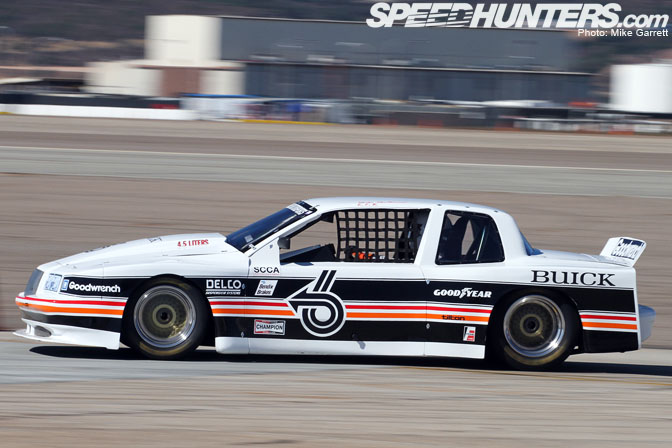 Somehow I don't think this 1985 Buick Somerset shares too much in common with the one you could find at your local Buick dealer…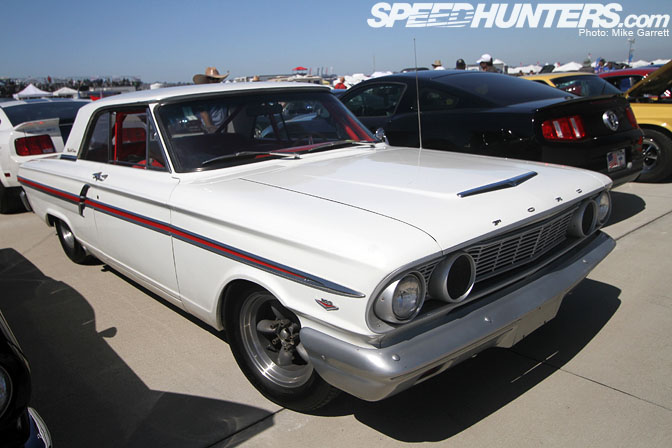 One of my favorite cars of the weekend wasn't even racing. It was this Ford Fairlane tucked away in the car show. Absolutely perfect stance right here.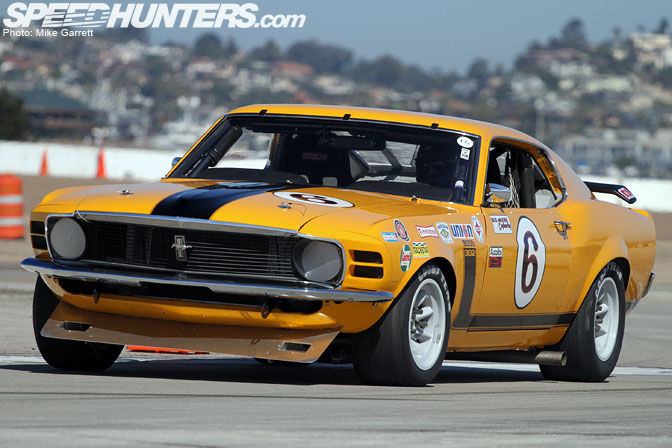 If I were to make a list of my top five favorite race cars of all time, the SCCA Trans Am Boss 302 Mustang would most definitely be on it. Everything about this car is awesome.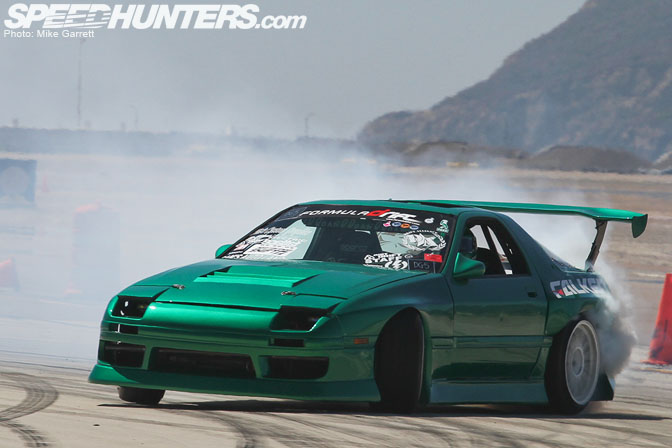 Here's another view of JTP doing his thing. It's impossible to tire of this car.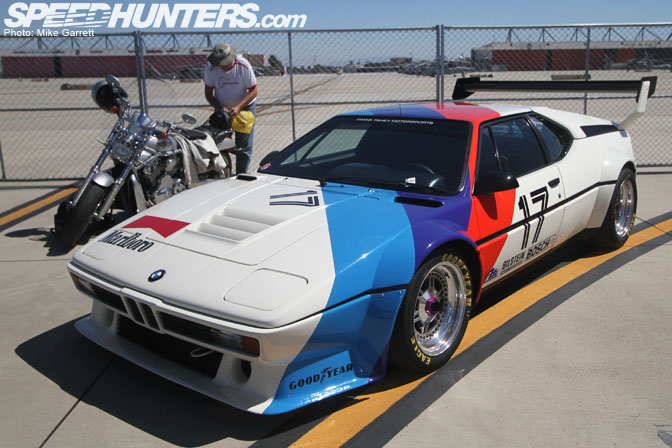 As cool as it would have been to see this BMW M1 on the track, it was limited to the static display area.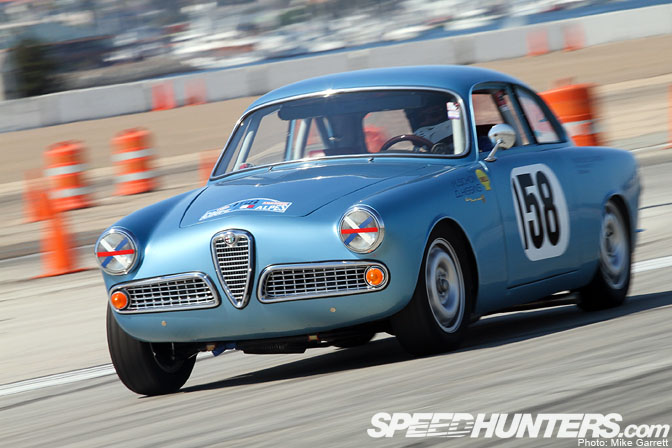 I've seen cars like this '58 Alfa Giulietta Sprint Veloce at Cars & Coffee, but it's entirely different seeing them thrown around the racing circuit.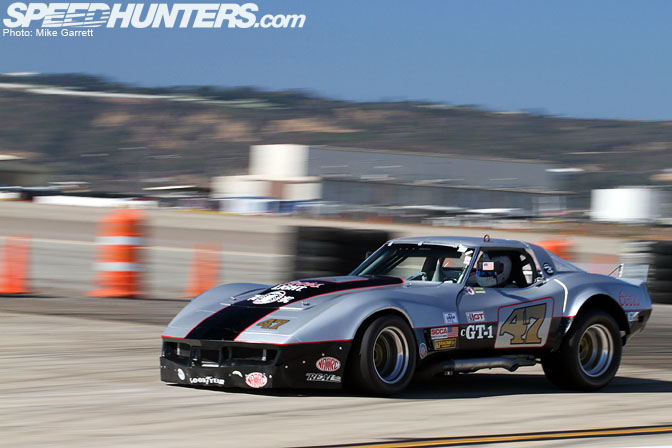 The only word I could think of when I saw this heavily modified Corvette was "macho". Can't imagine this thing being easy to drive.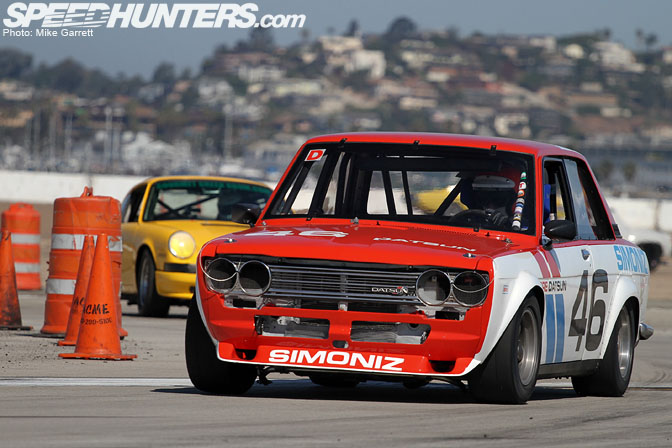 There was plenty of Datsun fans to like at the Speed Festival, whether it was a BRE liveried 510.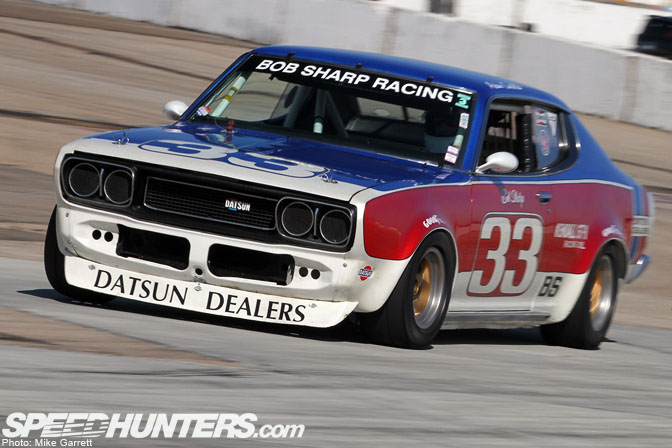 Or the slightly more unique Bob Sharp Datsun 610 owned and driven by comedian Adam Carolla.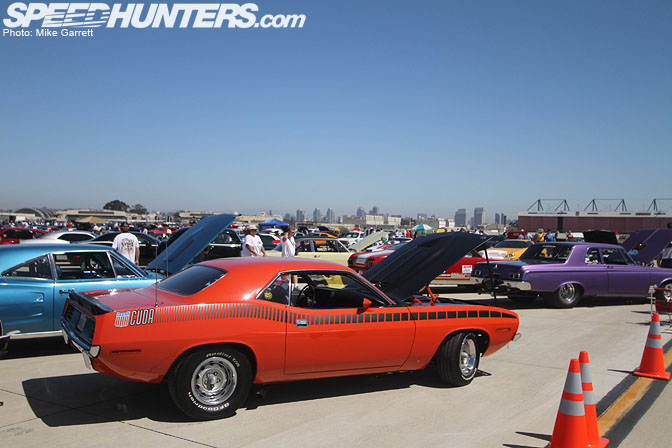 Mopars anyone?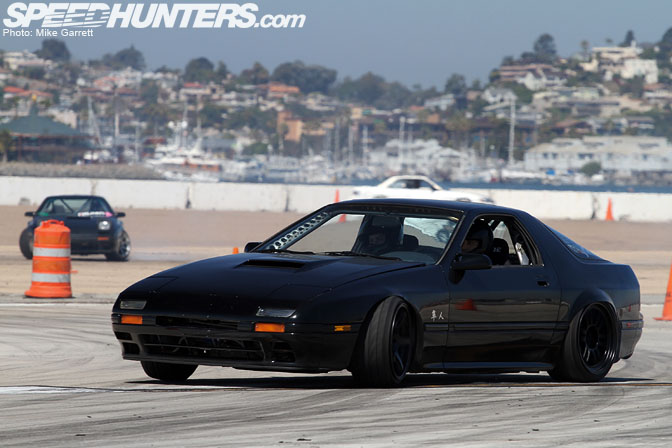 This FC3S looks fantastic, in fact it might be the best looking stock body FC I've ever seen.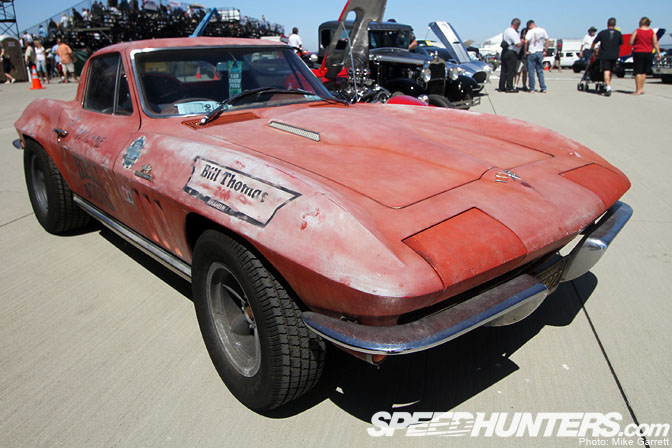 This patina-covered Corvette looked cool sitting on the tarmac, but it looked even cooler when I saw it cruising through Ocean Beach later that evening.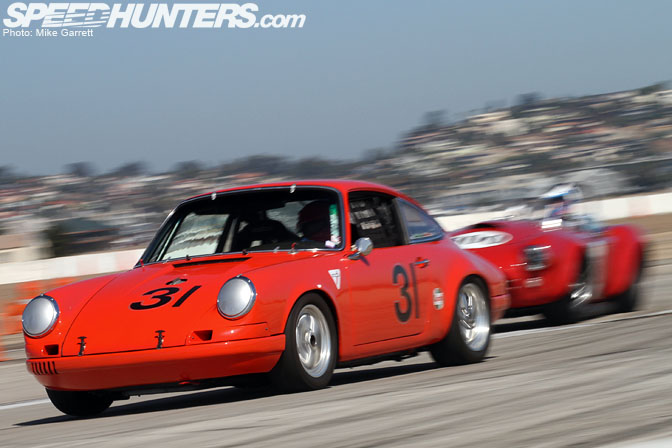 More from Coronado to come!
-Mike Garrett