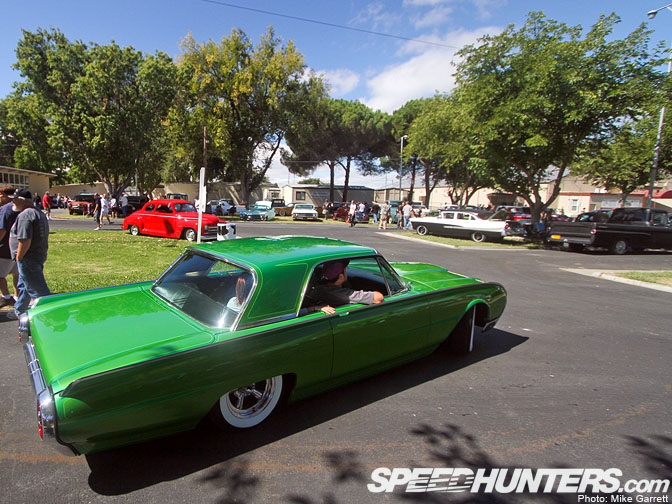 I've got a busy weekend of Speedhunting ahead of me. In just a little bit I'll be heading down to Long Beach to check out the Motorama, and then tomorrow I'm driving down to San Diego to shoot the Coronado Speed Festival.
I'm excited for both of those events, but first I need to wrap up last weekend's Speedhunting adventures with one last look at Billetproof.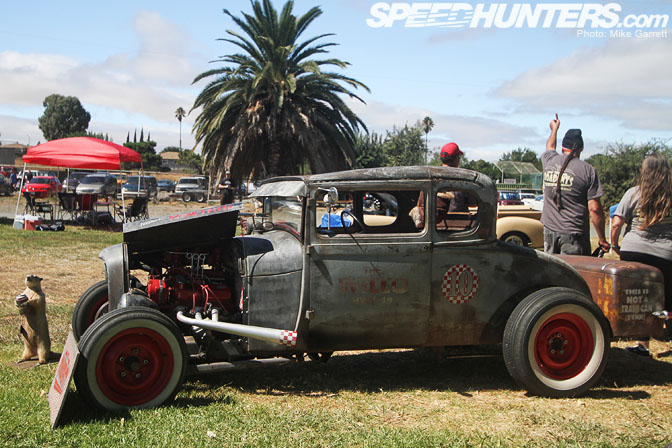 It looked pretty usual on the outside, but if you look closely you'll see that this five-window Coupe is actuallly powered by a Ford V6 engine. Interesting.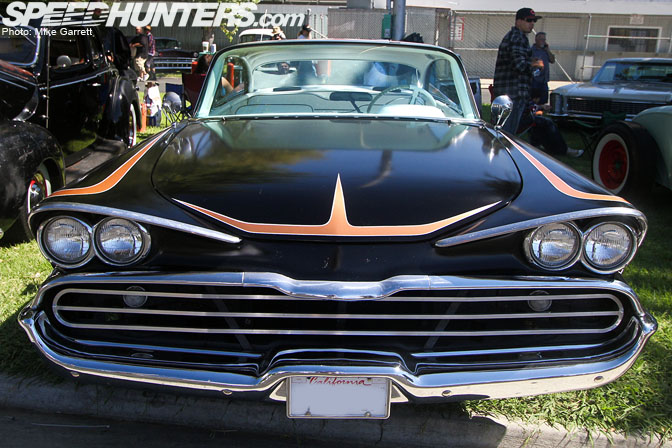 Big finned late '50s cars are some of my all-time favorites. How can you not love the lines of this '59 Dodge?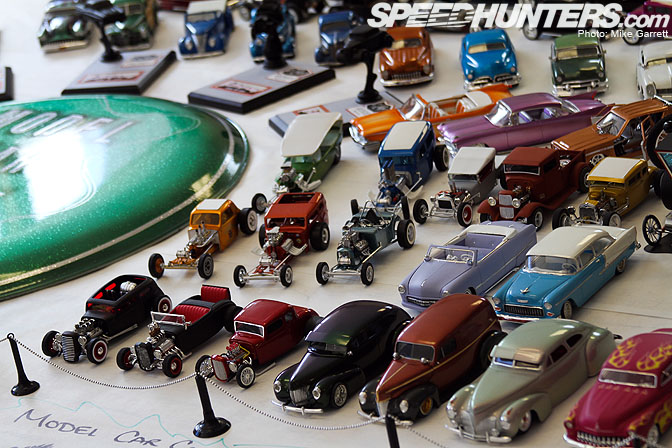 One of the indoor display areas had a cool model car contest that I checked out for a bit.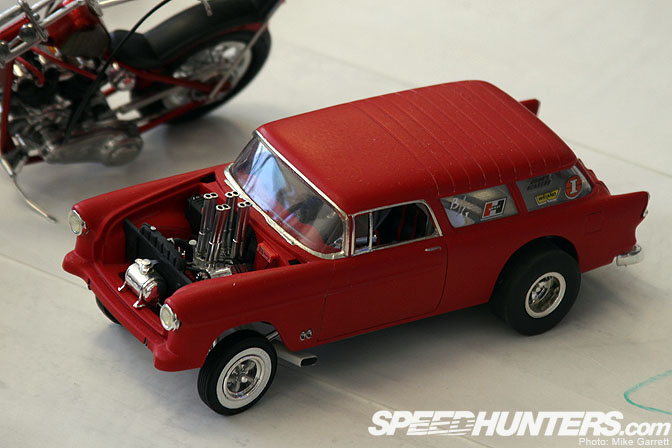 Some of the scale creations that struck my eye included this Chevy Nomad gasser…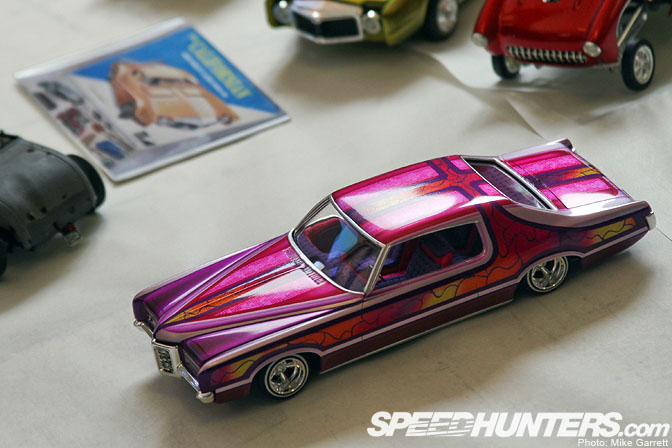 …this Pontiac Grand Prix lowrider…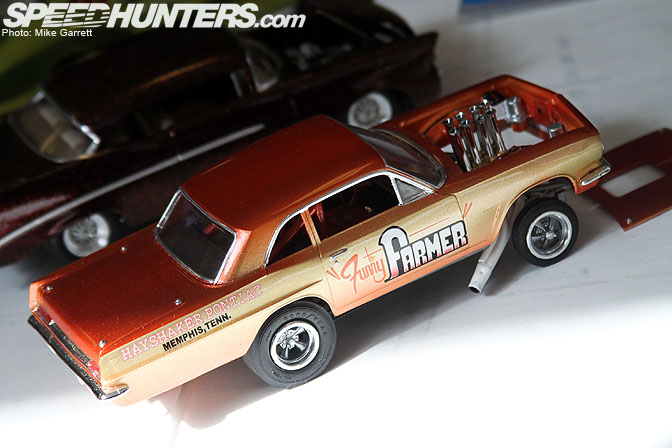 …and this altered wheelbase Tempest. I've had big itch to start playing with plastic models again, and seeing these did not help one bit.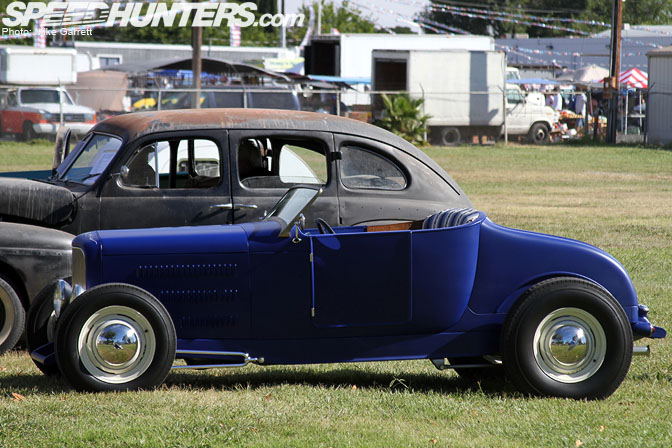 A very simple and very traditonal roadster. A car like this will never look dated.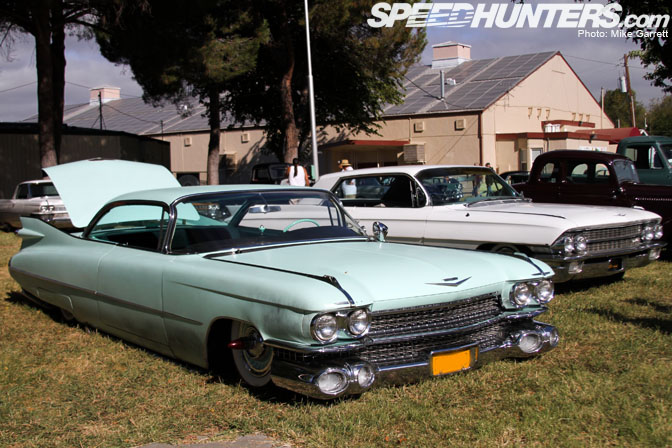 You can never forget about the Caddys. There were plenty of them out at Billetproof this year.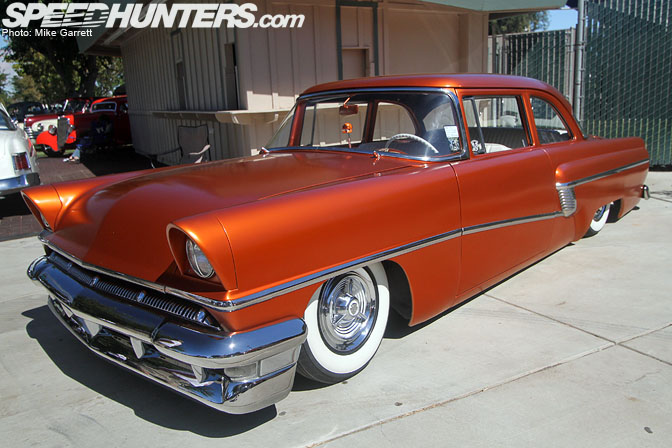 Bags make everything better. With the exception of the air suspension, this car could past for a perfect late '50s kustom.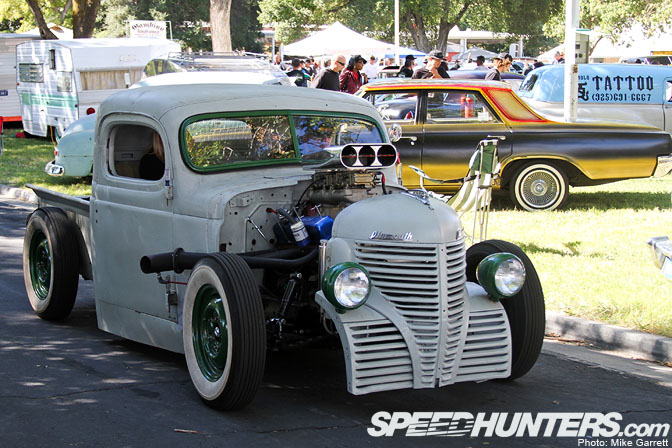 I've been noticing a lot more of these crazy-looking pickup rods recently. What do you think about these things?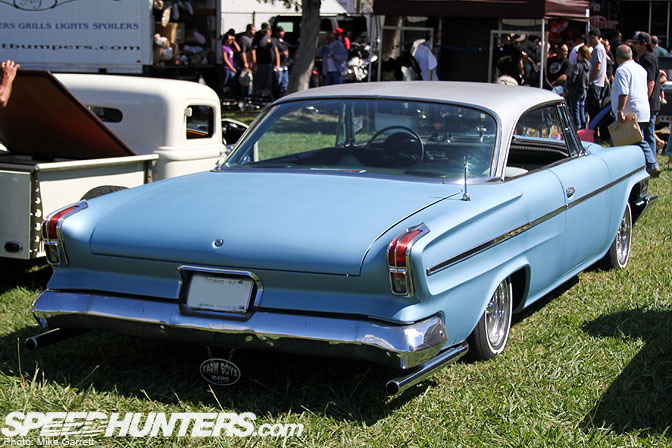 This one was of several cars that made the trip to Antioch all the way from state of Idaho.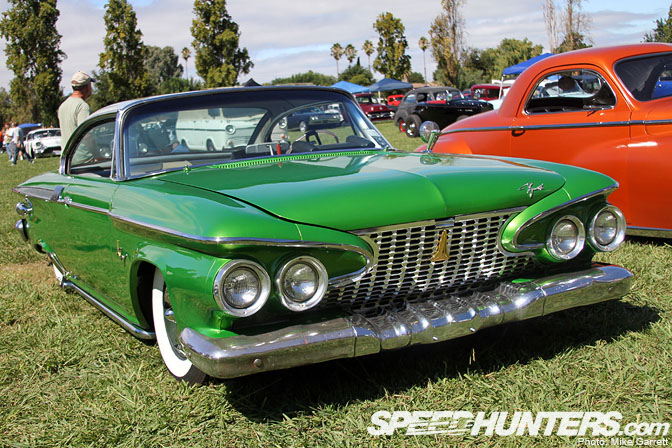 As was this immaculate mild custom '61 Plymouth.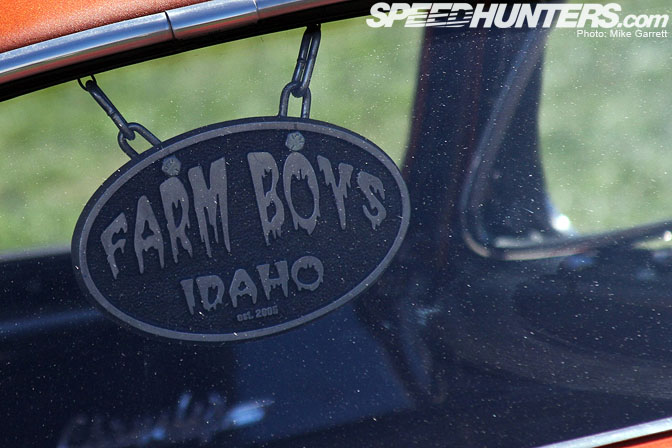 All the cars were part of a club known as the Farm Boys. If you've ever been to Idaho, then you'll understand the name.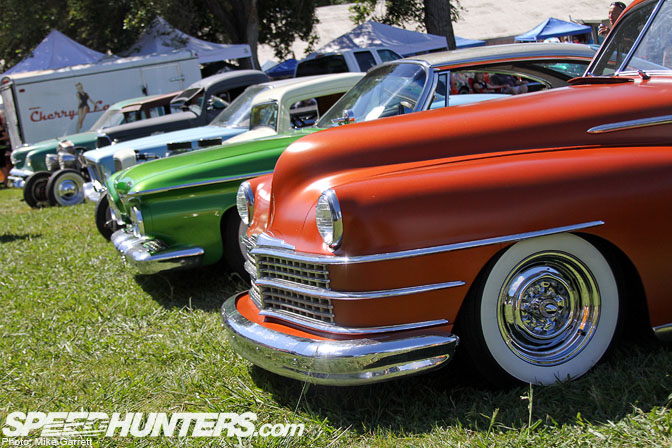 And I thought I made a long trip up to Billetproof from Los Angeles. These guys beat that by a long shot.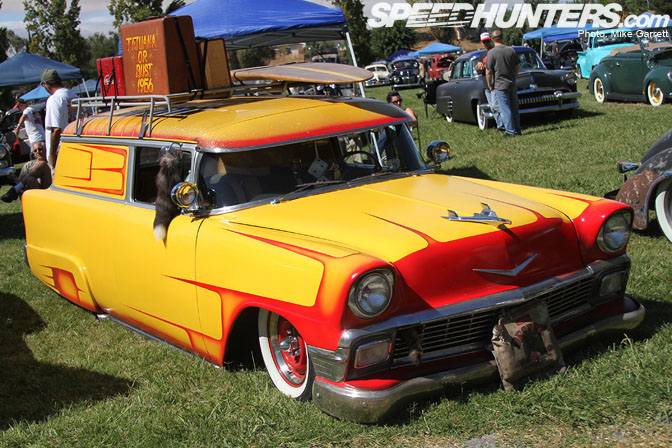 When I saw this slammed Chevy panel wagon, I immediatley thought one of the scale models I saw earlier had been brought to life…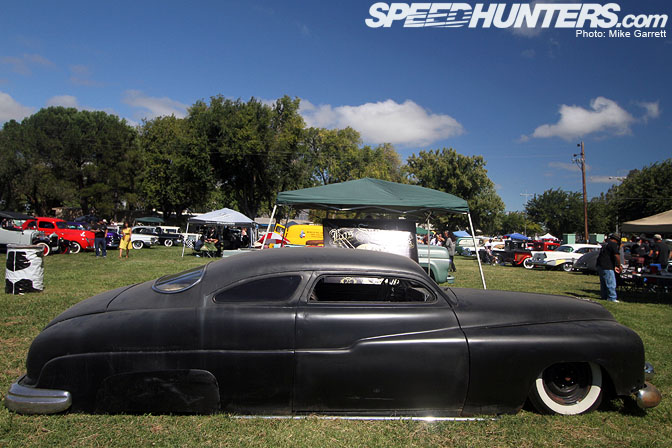 I'm not really sure what to say about this lead sled, other than that it's ridiculously cool looking.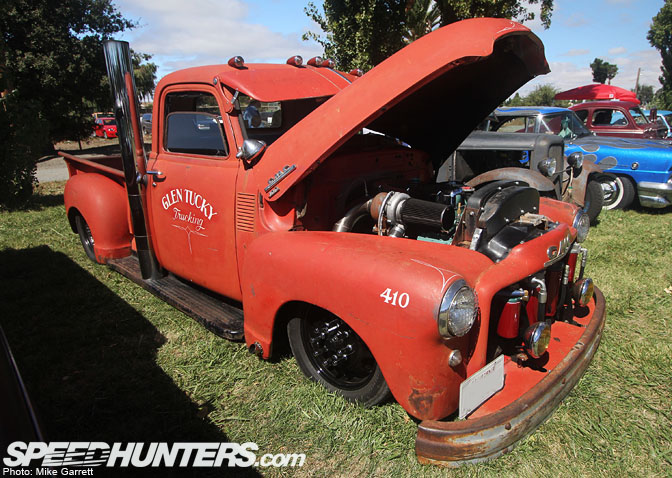 This GMC pickup might look old, but everything underneath was modern, including the turbo-diesel powerplant.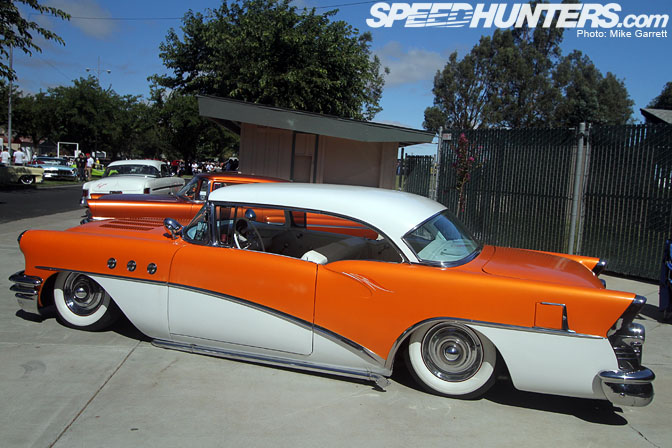 There's never a bad time for a Buick.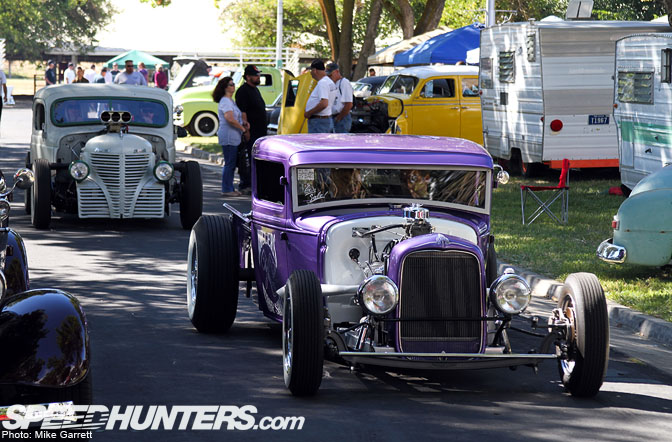 Alright then, time to pack up the camera gear and head over to Long Beach.
Until next year Billetproof!
-Mike Garrett