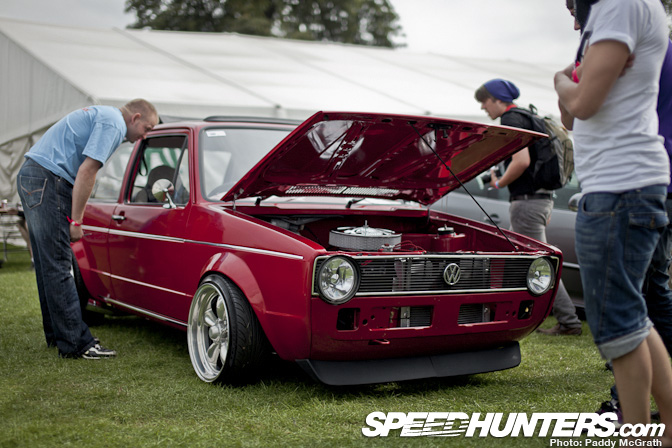 In part one of our Edition38 X coverage, I asked you guys and gals to identify what car a certain V8 was sitting in. some of you guessed wrong but most guessed correctly that it was living life under the hood of a MKI Golf. The car was literally swamped with admirers all day so I was limited in the shots I could get but I think I've got the most important ones. Check out the side exit exhaust just in front of the rear wheels. This car was LOUD.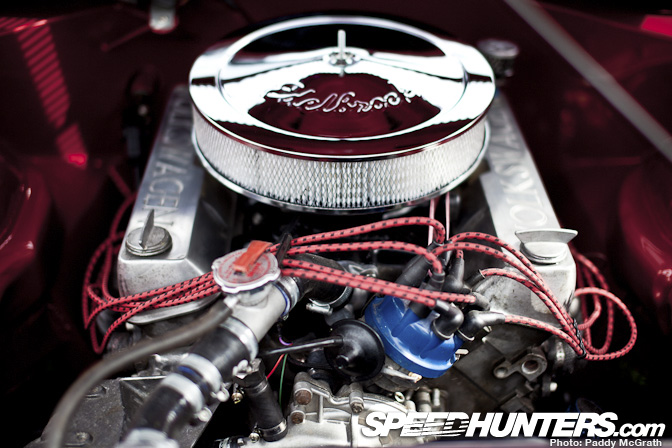 Despite the Volkswagen engraved rocker covers, the engine is in fact a Rover V8, a very popular engine choice for V8 swaps in the UK.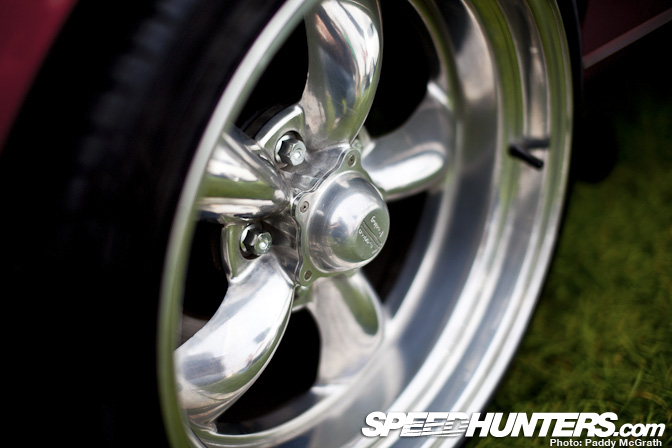 American Racing wheels add a sense of the circa 1950s American Drag racing scene.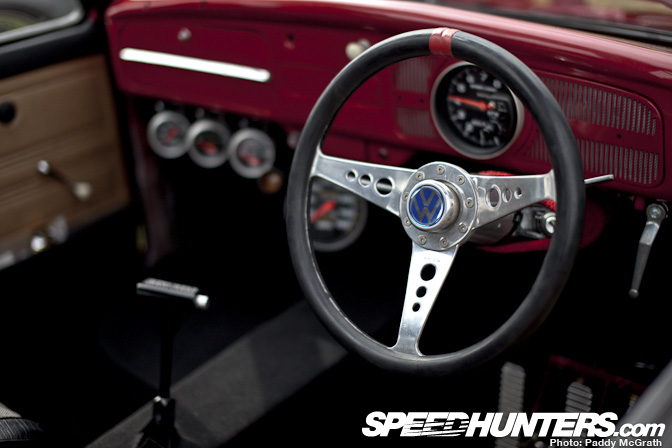 Inside was mostly business with all the gauges you'd expect to see to keep an eye on engine pressures and temperatures. The interior was however nicely trimmed, the car could almost pass as a semi-sensible daily.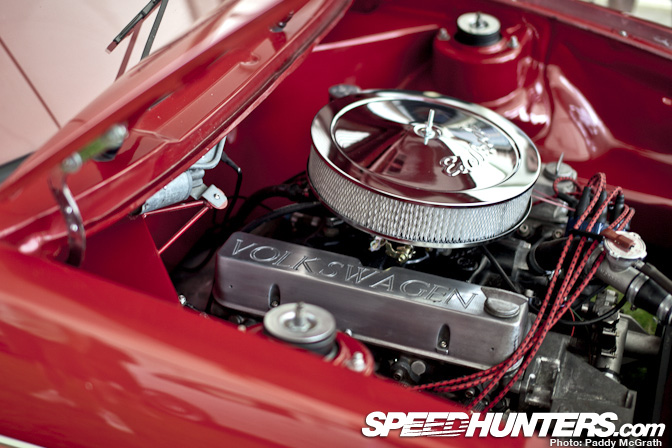 Check out how the bulkhead has been modified to allow the engine to sit further back. The engine was sitting on top of what looked like a custom subframe which sat the engine quite low in the car as well. Even for someone who is largely uneducated in the VW scene, I could appreciate the work that went into this conversion.
This all goes back to a conversation with a friend recently that anything with a V8 is cool. So a V8, rear wheel drive MKI Golf ? Very, very impressive.
Paddy