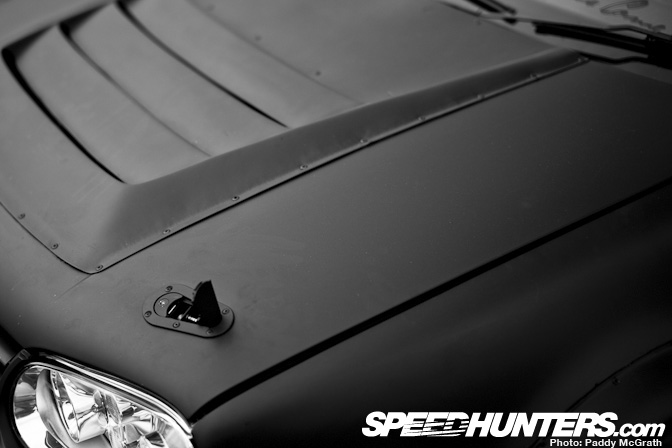 This is a car certain to divide opinion. When I posted a random snap to the Speedhunters Facebook page I can't remember such contrasting comments to any other posts. You guys either absolutely loved it or completely hated it. It is a bit of bastardised car, a German manufactuer with Japanese influenced styling.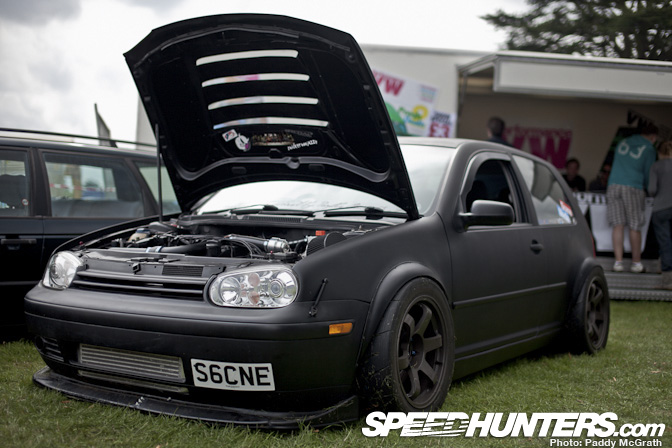 Matte black bodywork is probably the most non-controversial part of this car.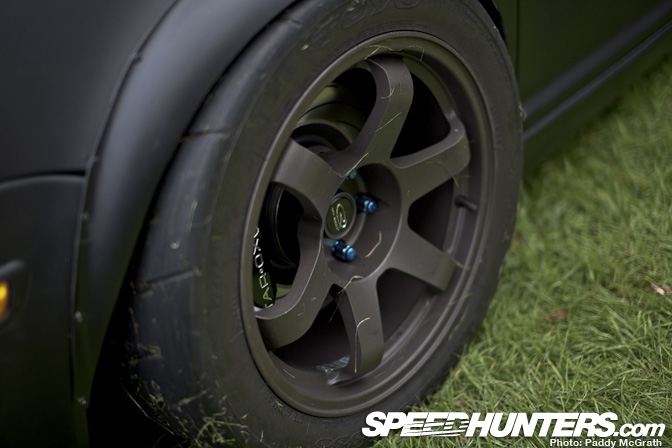 Tarox brakes sit behind some Toyo R888 wrapped 17' Rota wheels.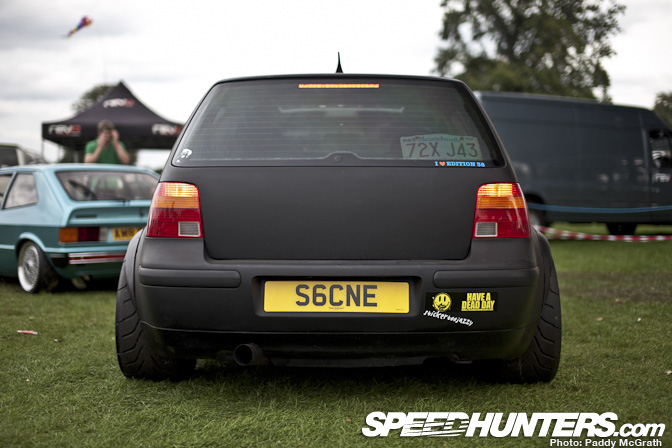 The widened stance is thanks to some 50mm spacers and et20 offset on the Rota Grids.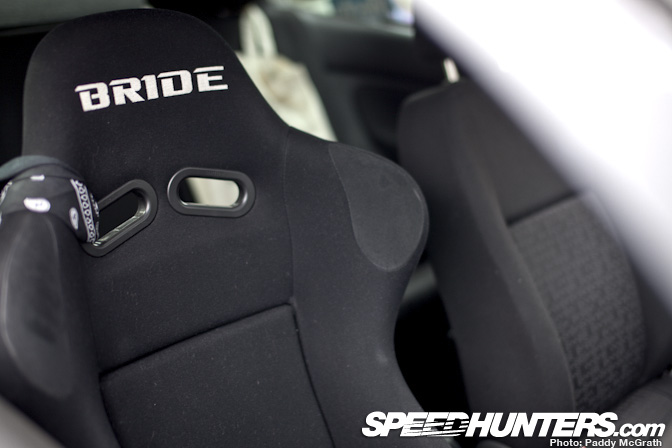 A Bride seat for the driver and standard seat for the passenger.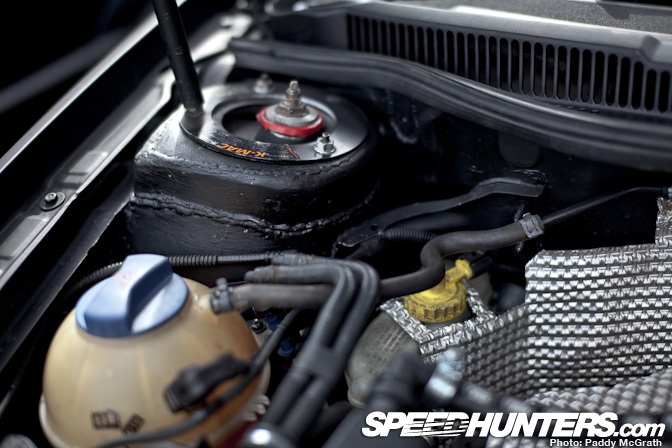 The suspension towers have been extended to allow the car to be lowered even further.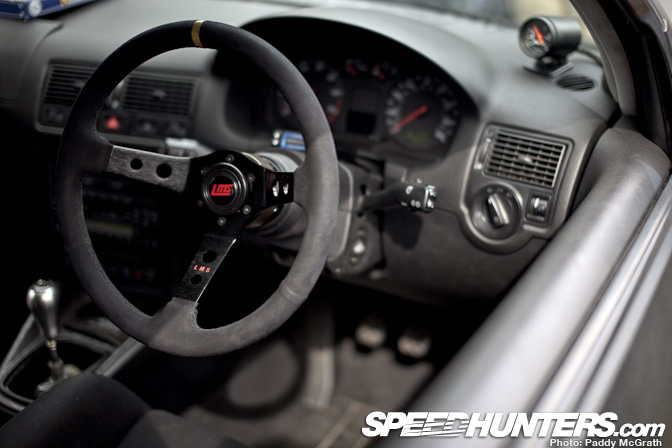 A snap off wheel and Greddy boost controller completes the simple interior spec.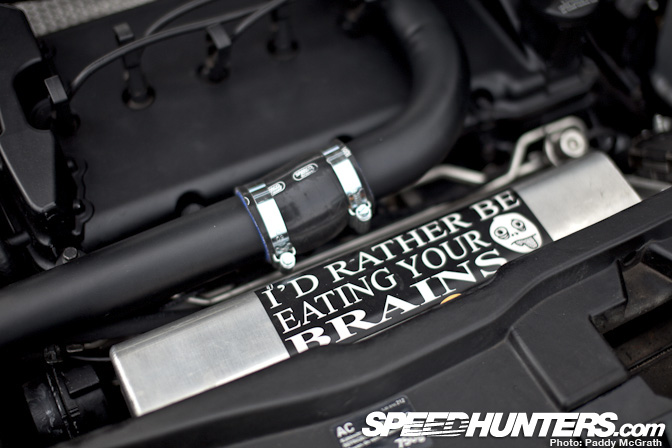 The car was originally a MKIV VR6 (I think, probably wrong) but is now running a turbo R32 engine and running gear.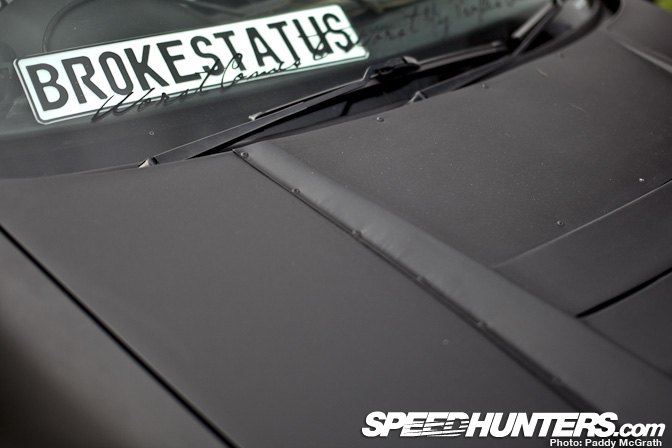 On the grand scale of things, a German car with Japanese inspired styling cues isn't exactly Sky News material but I love how this car divides opinion. It's only with people going against the tide that the car scene evolves. Mr.Stewart, my hat is off to you sir !
Paddy