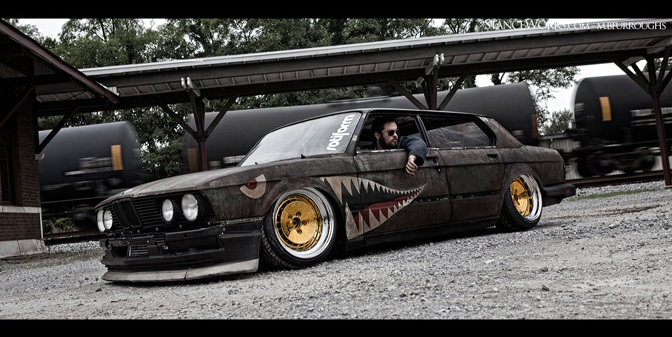 There are a lot of dumb things you can do with a car. The list can be pretty endless. But what, photographer, BMW enthusiast, and stance addict, Mike Burrough's has done to his beloved Rusty is far beyond the normal human comprehension of stupidity. 
But this is some oh-so-amazing stupidity.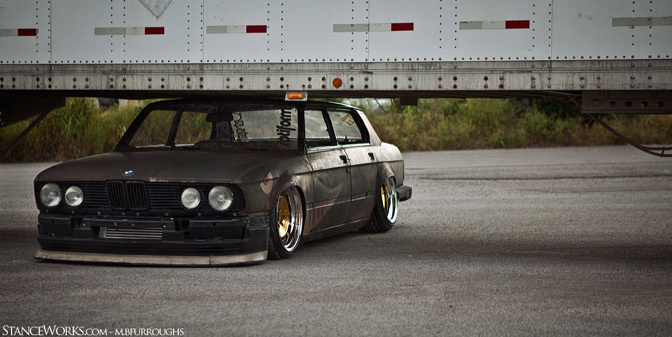 Not too long ago, Rusty was about to be sent to the junkyard after an almost fatal accident. But luckily, Mike decided to hold back from junking only to restore it to an even greater glory than its former self.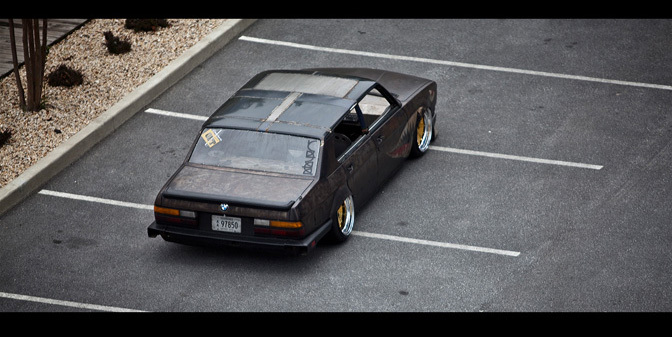 The most striking change to the new Rusty is the chopped roof. At first glance, it looks very odd. But after soaking in the whole car for a while, it actually works very well. It's insane to see take a hack saw on a fairly newer bodied car! The chop is 5" lower from stock.
The body was rubbed in used diesel oil to blacken the metal and rust. The result? Striking.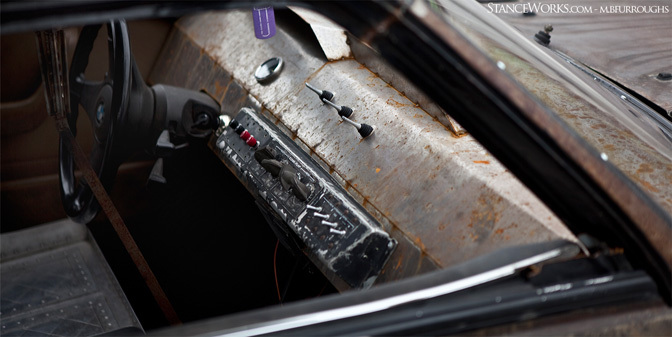 The interior also received a ratted out makeover. The dash, as you can see, has been redone to compliment the look of the whole car. The interior no longer has an interior, and from this photo (which was posted on our Facebook page), you can see that even the seats have changed.
All creature comforts have been thrown completely out the window.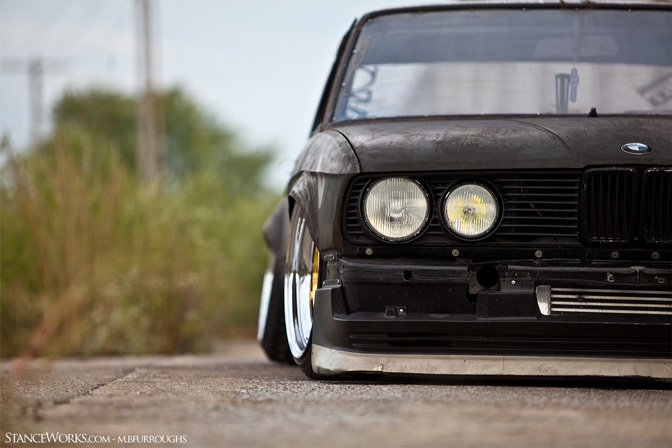 The newly undead Rusty sports an even more slammed stance with shortened struts, raised strut mounts, and notched frame to drop it another 4 inches.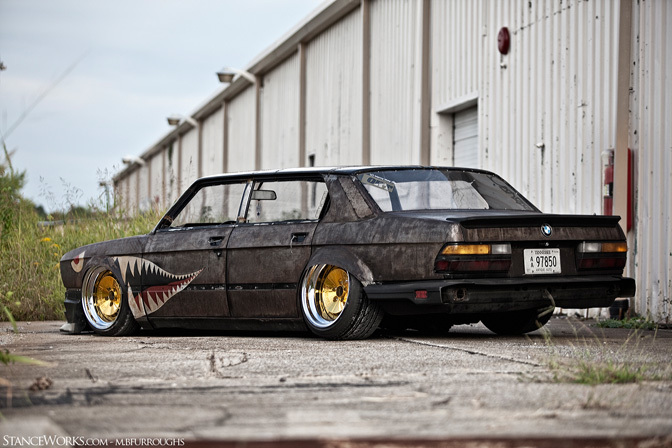 When it came to new wheels, Mike opted 17×9 -10 and 17×11 -10 24k Gold Plated magnesium Ronal Racing splits.
Yes, you heard me, 24k gold.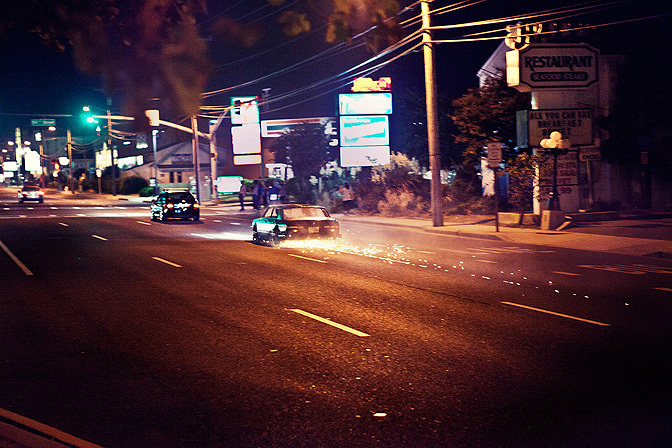 I'll leave you all with this parting shot.
So stupid, so amazing. 
-Linhbergh
The Godfather (aka Rusty) @ Bimmerforums