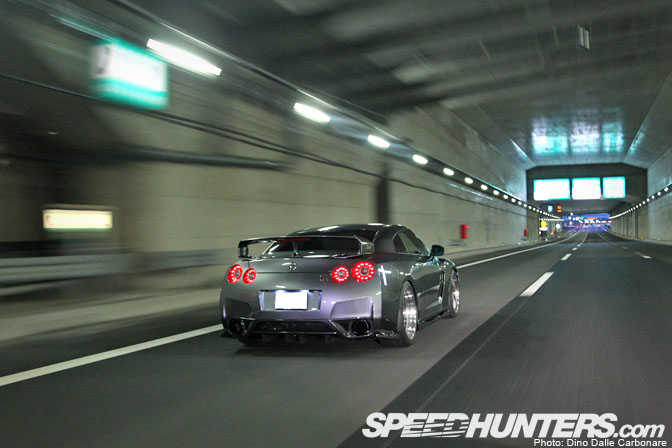 It's back at Phoenix's Power once again for a look at the most extremely tuned R35 I have come across in Japan. It's funny how Nissan tries its hardest to stop people from modifying their GT-Rs unless it's from official channels only like Nismo, Nordring or Nova Engineering. But seriously, how many owners are going to keep these beasts stock, especially when a simple re-map can unleash an instant 80-100 HP!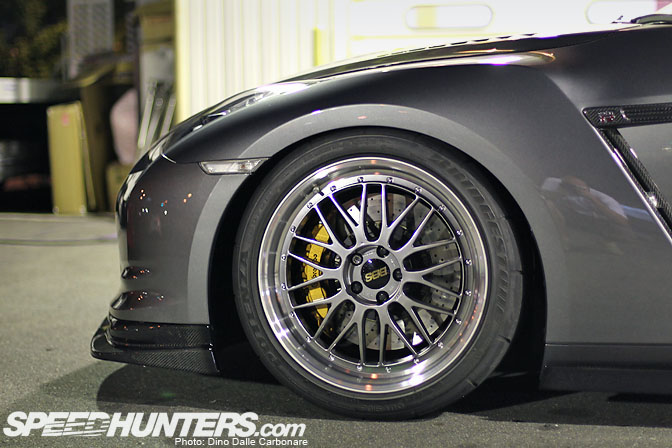 I spotted this car tucked away in the car park at the Kyoto branch of Phoenix's Power, wearing the trademark BBS LMs most of their cars are fitted with.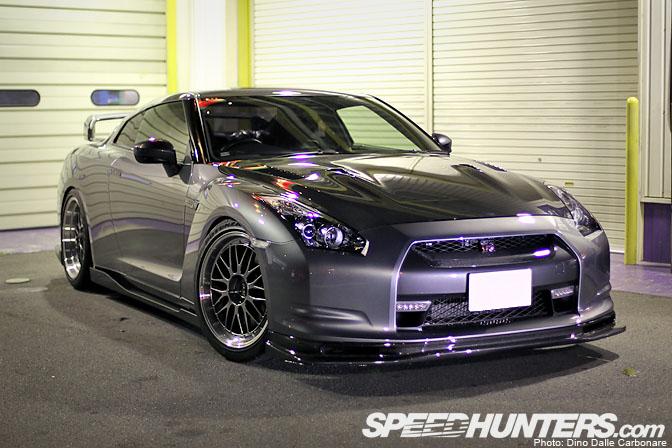 Initially it was the carbon fiber exterior parts that attracted me to it, fitted with a very eye-catching protruding Top Secret front lip spoiler and side skirts. But it wasn't until Nakatsuji-san, the shop manager, lifted the Mine's dry carbon-hood that I realized just how special this car was.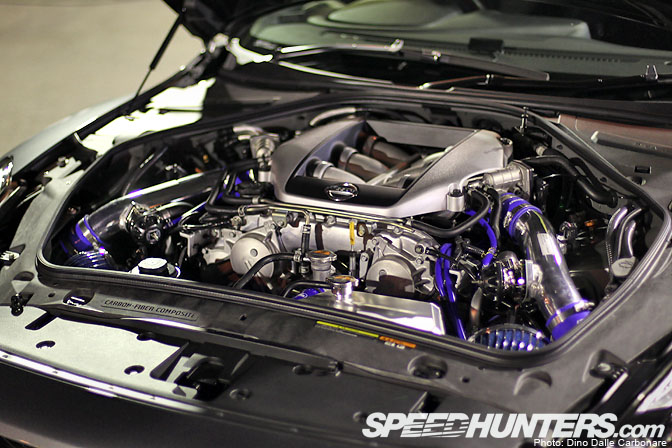 This was actually one of the first cars in Japan fitted with the GReddy full turbine kit, which replaces the stock IHI units with a pair of externally gated TD06SH-20G. The exhaust side of the factory turbos are cast in one piece with the exhaust manifold, something that Nissan though would stop tuners bolting on bigger turbos to achieve higher levels of power. For a while it worked but as they say, where there is a will there is a way, and we are beginning to see more and more parts makers coming out with their own exhaust manifolds ready to accept bigger turbochargers.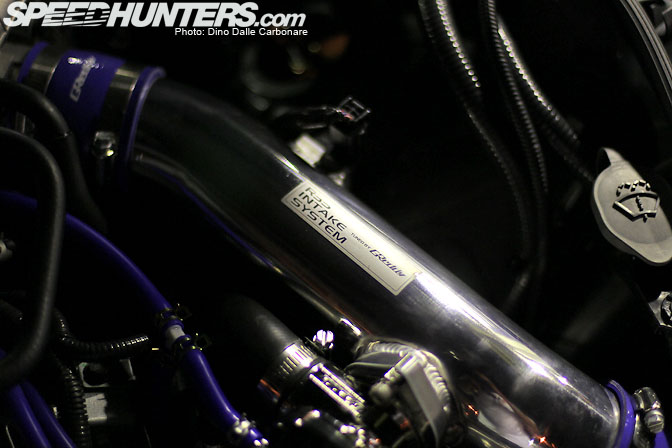 The full GReddy kit was fitted which includes larger, more efficient intercoolers, aluminum piping and intakes.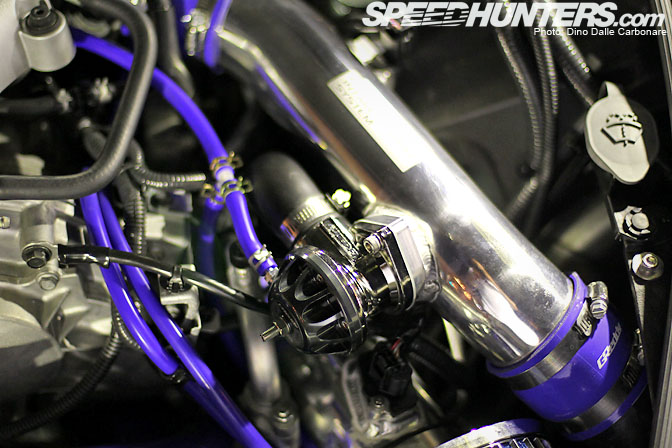 Like in the other Phoenix's Power R35 GT-R we saw yesterday the stock BOV's were replaced with these GReddy units as well as the Airinx foam filters.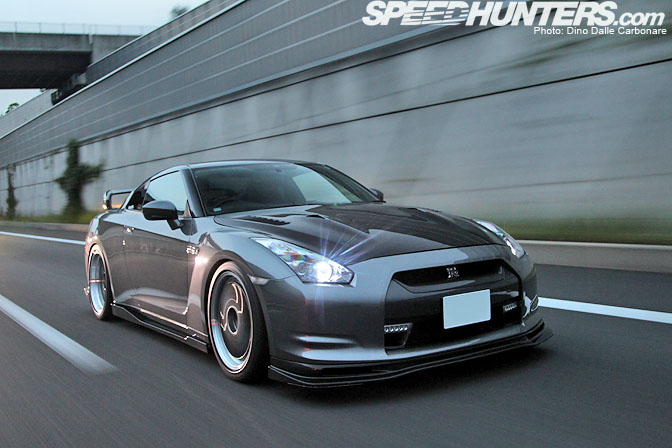 Thanks to a custom engine map this R35 GT-R develops 770 HP, making it one of the most powerful in Japan. The injectors have been upgraded to supply more fuel to the six cylinder and boost control is handled by the Blitz SBC-iD. This set up is capable of around 850 at 1.5 bar but for sake of reliability the boost is kept a little lower.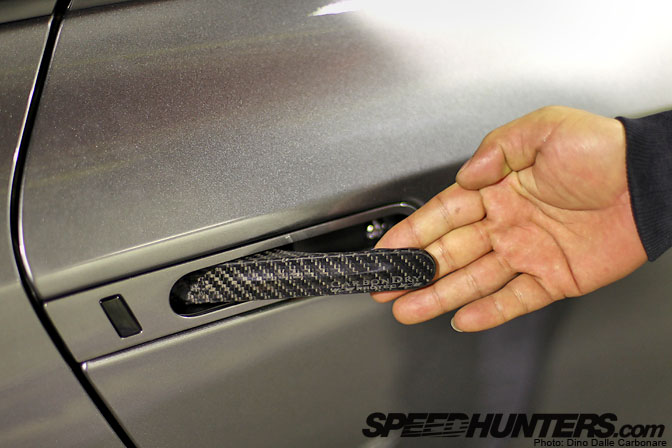 The carbon treatment continues with Carbon Dry Japan door handles…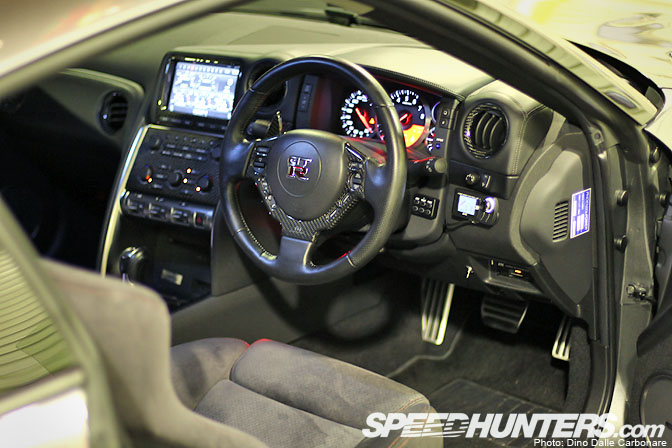 …and full RSW interior trim like the air vent surrounds, the steering wheel center section…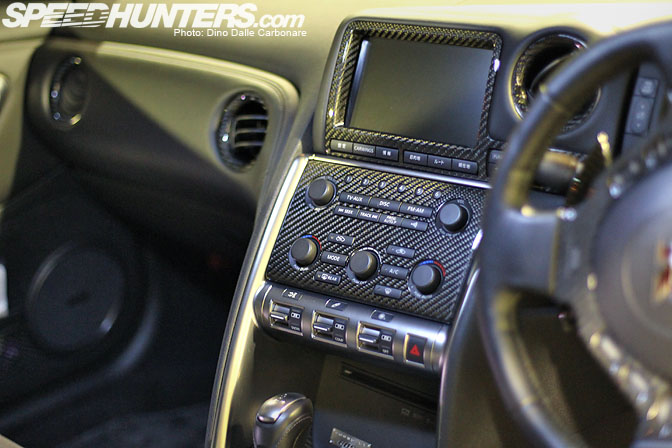 …and the center console along with the MFD surround.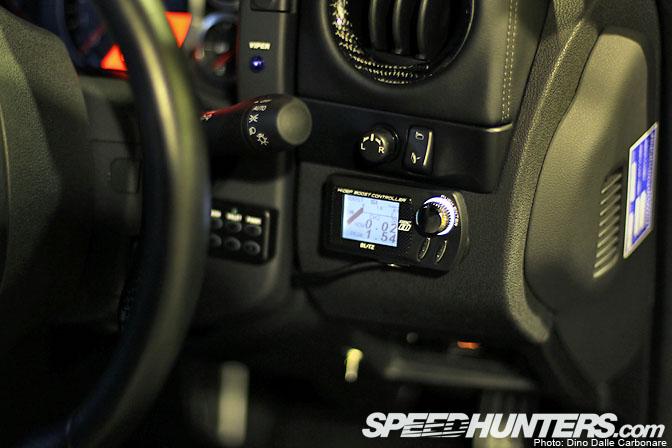 The Blitz boost controller is neatly fitted under the side mirrors adjuster.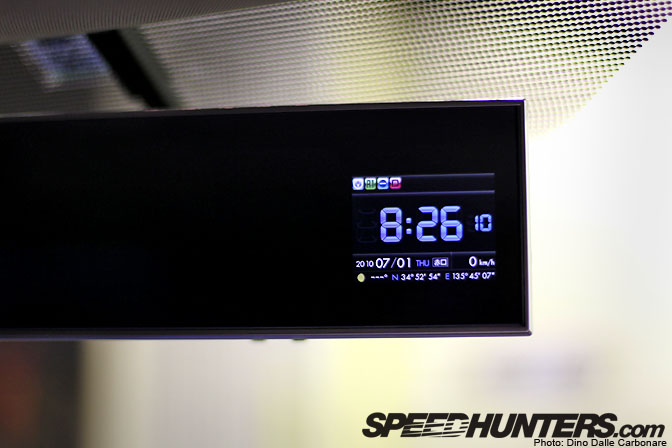 How about this for stealth. The speed camera and Police speed trap radar is integrated into the oversized rear view mirror which just clips onto the stock item.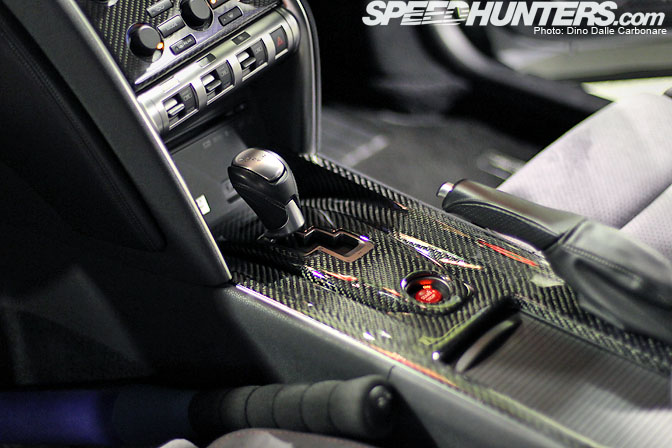 Carbon everywhere!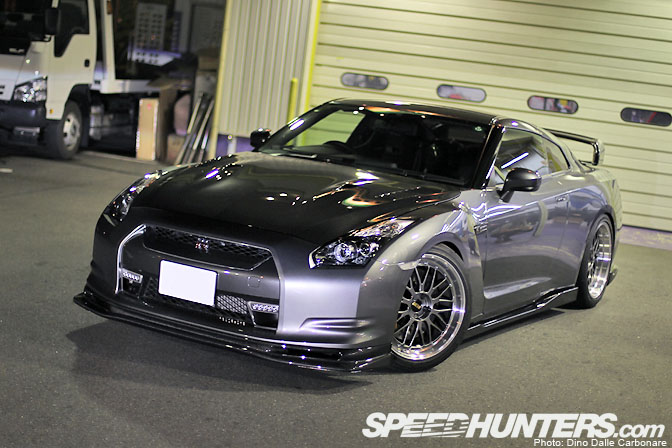 The silver BBS LMs have been painted in the same dark metallic silver of the body.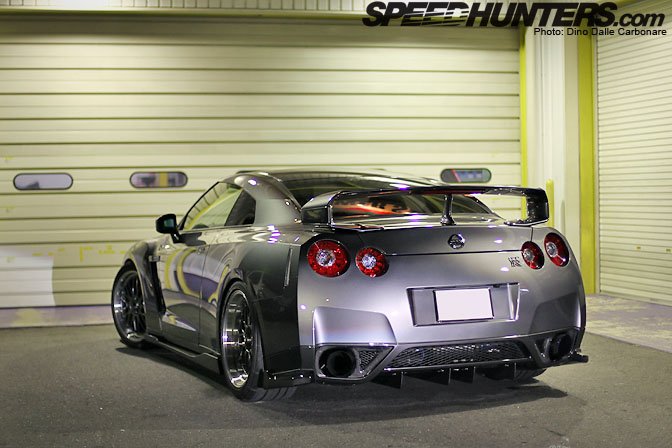 A twin exit Top Secret TV-Pro titanium exhaust system was selected for the application as it provides excellent flow and benefits from an electronically controlled by-pass valve that silences it down when driving in town.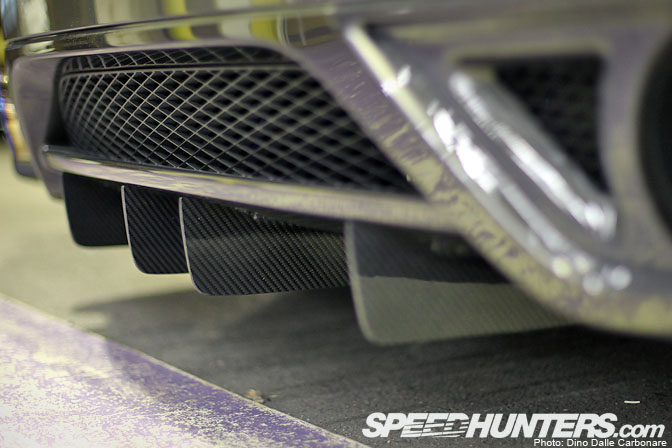 Slightly longer carbon fiber Sard diffuser fins are a great addition…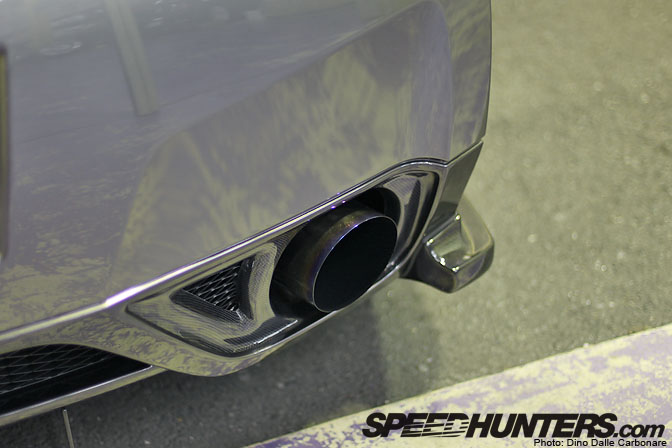 …as are the finishers around the exhaust tips.
I'm sure as time goes by we will be seeing many more 700+ HP R35 roaming the streets of Japan. Tuners like Garage Saurus have already broken the 800 HP mark and I'm sure it won't stop until these cars can develop a reliable 1000 HP. Bugatti Veyron owners watch out! 
-Dino Dalle Carbonare