At the VW Fanatics show I saw one of the most talked about MKI's in the world. It has been featured in numerous magazines including Performance VW. It also got a place in their special Ultimate VW edition. The car has been built by Ron Huijzer, also known in the VW scene as Big Ron. I have seen the car several times before and every time it just blows me away. There is just so much to look at and all the details are just amazing.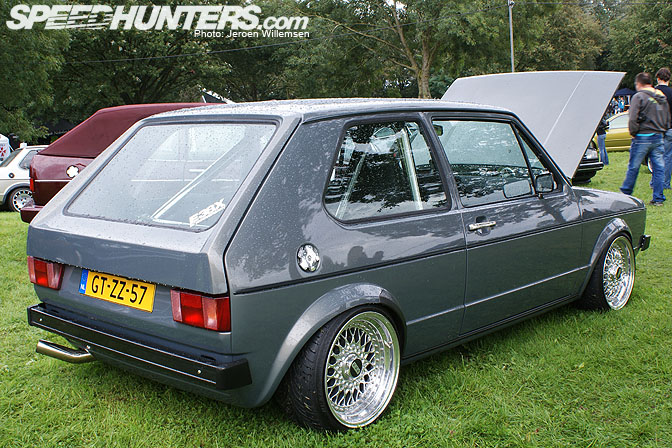 Wheels are these classic Porsche BBS RS in 16″ with 215/35 Dunlop tires wrapped around them. The drop has been achieved by using H&R coilovers with a 50mm drop in the rear and 80mm drop at the front.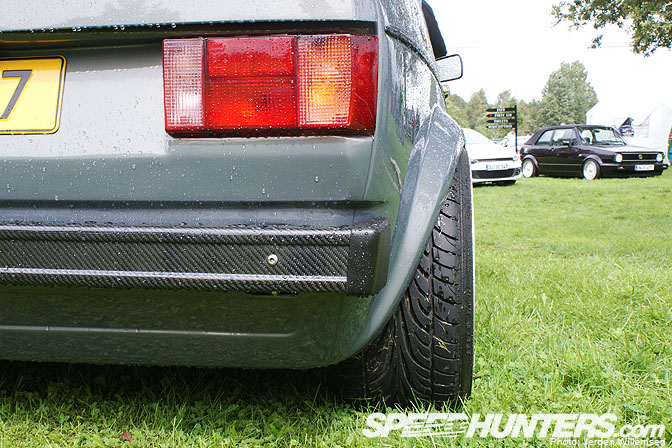 To fit the larger Porsche BBS rims Ron had to shorten the front and rear axle and then he still needed to roll the arches to prevent rubbing. For all this work Ron has achieved just about the perfect fitment.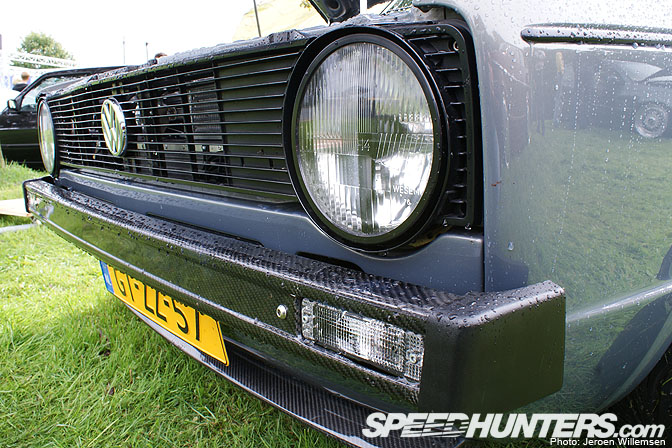 At the front there is a carbon bumper together with a carbon lip. But I'm more interested at what is behind that grill …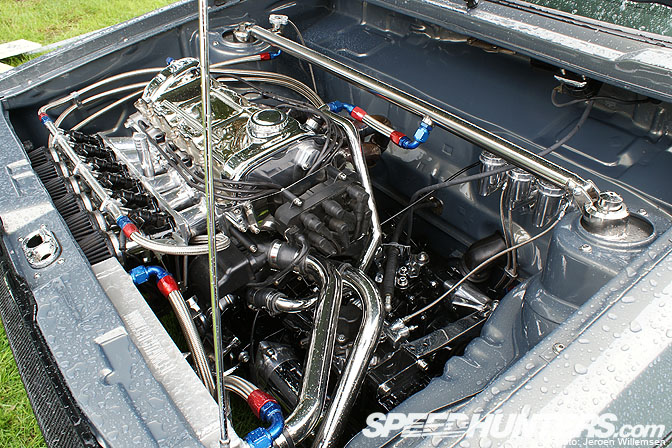 The immaculate prepared engine bay holds this chromed VR6 engine that has been bored to 3.1 litres. The most eye-catching part is the custom inlet plenum with the 40mm Jenvey ITB's.
Did you notice the coolant filling cap on the strut bar ? Now that is innovative !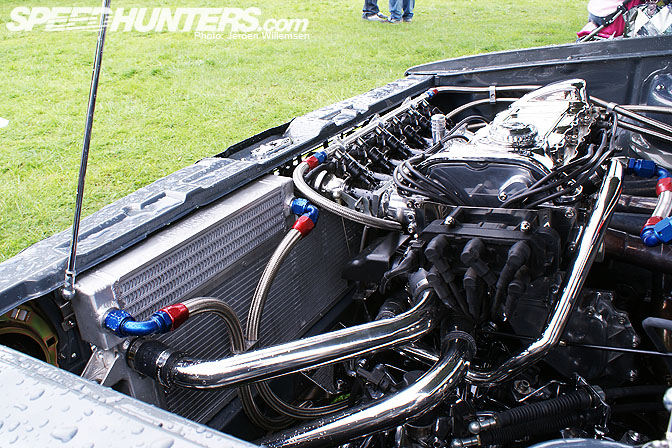 Hard pipes and braided lines dominate the engine bay. It has to be one of the cleanest engine bays I have ever seen.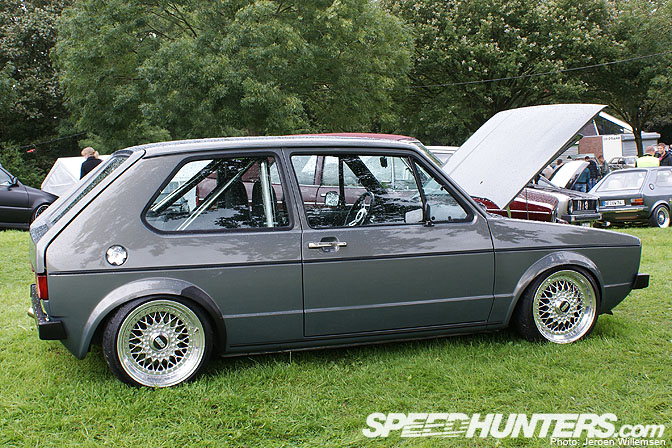 A small detail that could easily be missed by many but is clearly visible from this side view. The 'gills' or vents have been removed from the hood for an even smoother look. Even the polished door handles are special, they come from a Porsche 944. It's details like these that make this car the best MKI in the world.
-Jeroen Willemsen