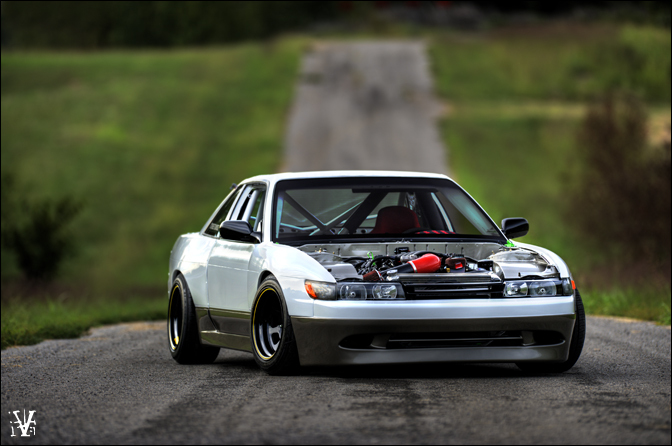 What do you get when you work for 10 months, 5-8 hours a night beside your normal day job? If you had spent that time working on your car it could have looked like this Nissan 240SX. For 10 months straight Tyson Schmidt and his dad Dale have been working and perfecting this car.
The base car is a 240SX from 1992, but not much is left of that car. It all started with the front end conversion that has been fully tubbed. In the process it also gained the Instant Gentleman frontbumper. The frontbumper matches perfectly to the DMax widebody.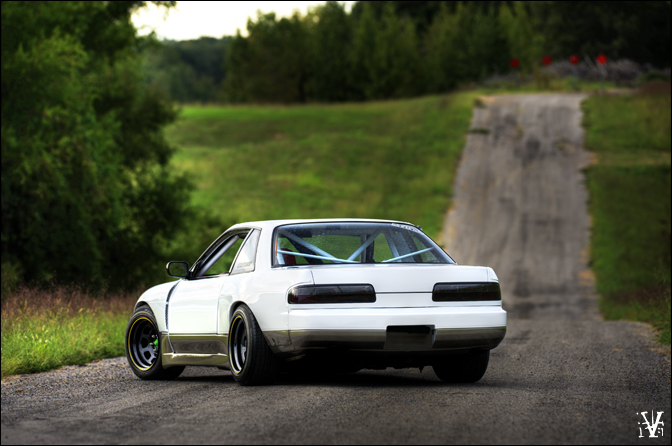 The widebody makes the car look really buff with its wider fenders. We also get a better look at the rollcage that has been built to Formula D standards, does this mean we will see it competing against our very own Mad Mike and Matt Powers in the future?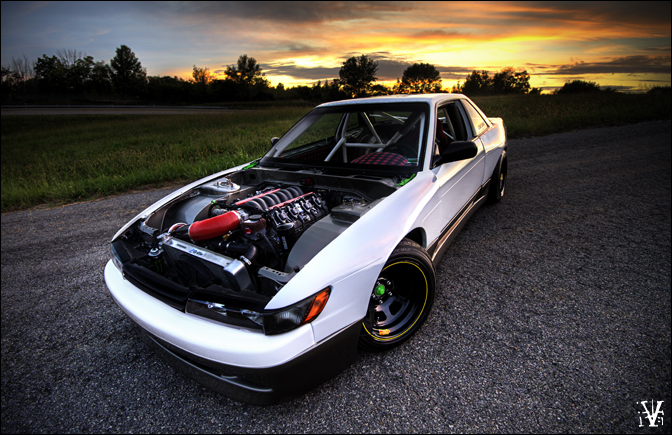 The room where the magic happens, this also provides a better look at the custom front end.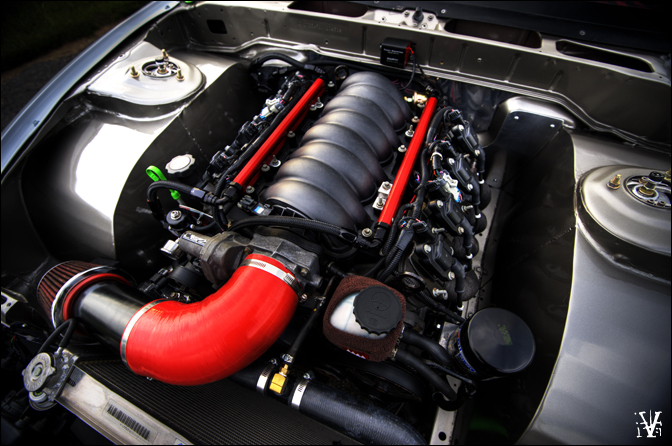 I have never seen a cleaner engine swap, Tyson and his Dad have done an amazing job. The LS2 engine has been taken from a Pontiac GTO together with its 6 speed transmission. Other items that have found their way into the engine bay include headers, motor/tranny mounts and a oil pan made by Sikky.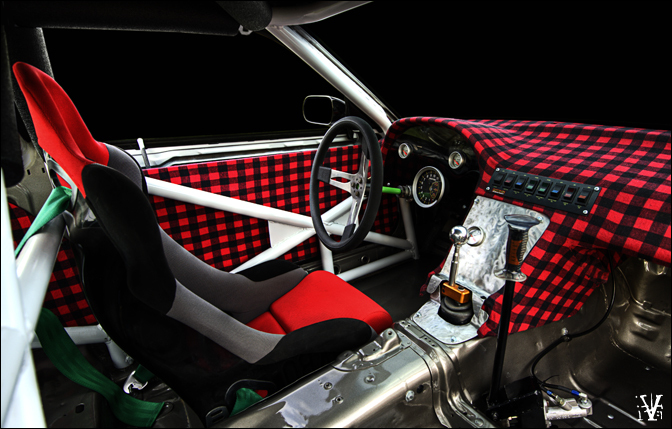 The interior is definitely different. It really is a love or hate thing. Tyson went with a Buddyclub racing seat and a Takata harness that will keep him in place. The rest has been gutted to shave of those extra pounds and covered in a tartan pattern.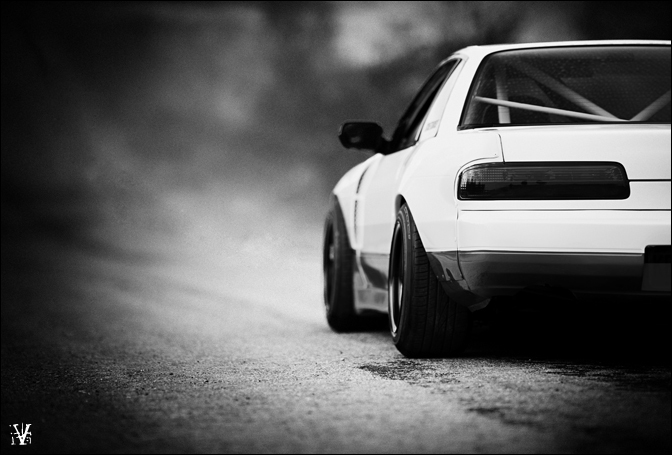 Of course there is more than meets the eye, like the fiberglass roof and the fact that the door handles, gas tank lid and trunk lock have all been shaved. It is the overall package and the quality of the build that makes this car stand out. I wish I had a dad that is as passionate about building a car as Tyson's dad.
My hats off to you both you have done a great job
-Jeroen Willemsen