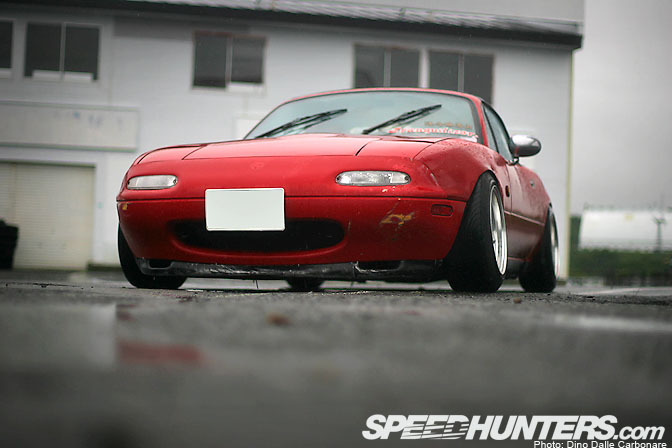 As I wondered around Sendai Hi-Land during the Roadster and Rotary meeting I spotted this little gem in the distance.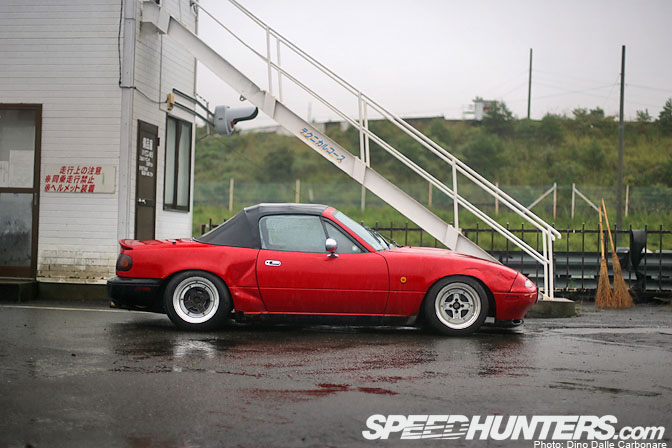 It was parked next to the entrance to the drift course which is on the far right of the big paddock, dropped…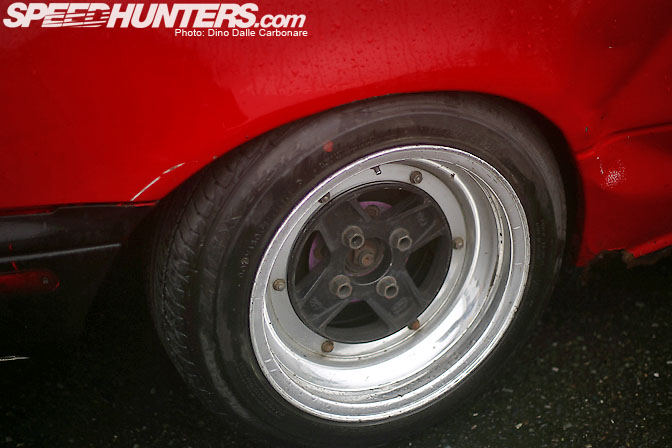 …onto very nicely spaced 14-inch SpeedStars MK-IIs. The bodywork wasn't in the greatest of condition but it was precisely this that seemed to add so much appeal.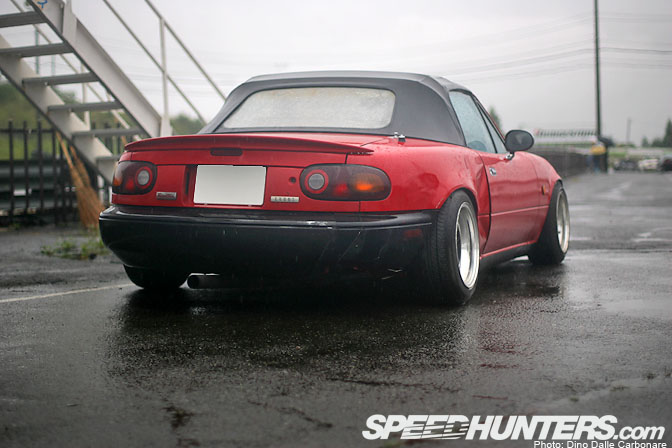 The beaten-up drift look continued at the back with the black bumper.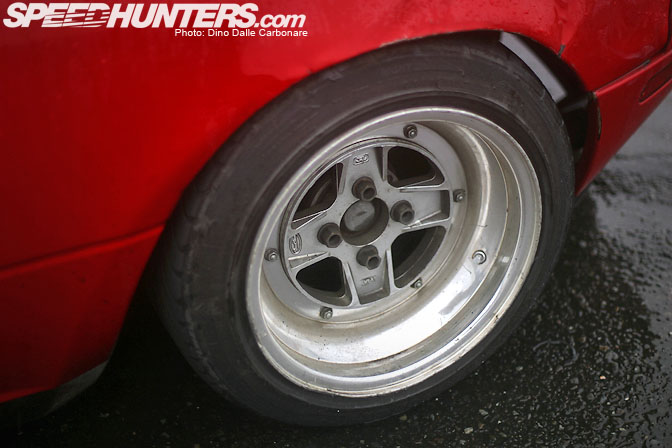 The unpainted front SpeedStars.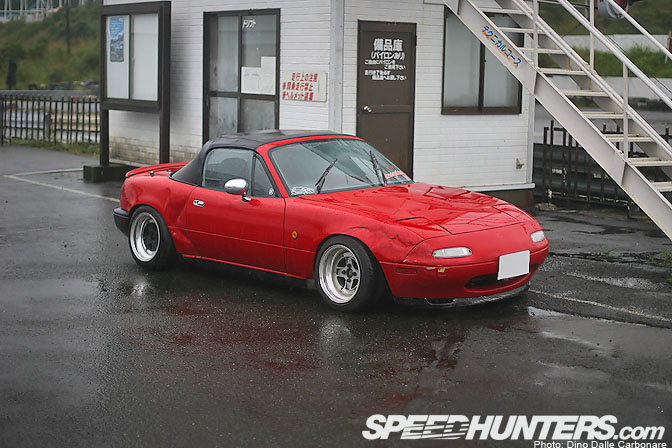 I never actually got to see the car drift, and it seems like it was a pure coincidence that it was there as it wasn't participating in the main Roaster and Rotary event.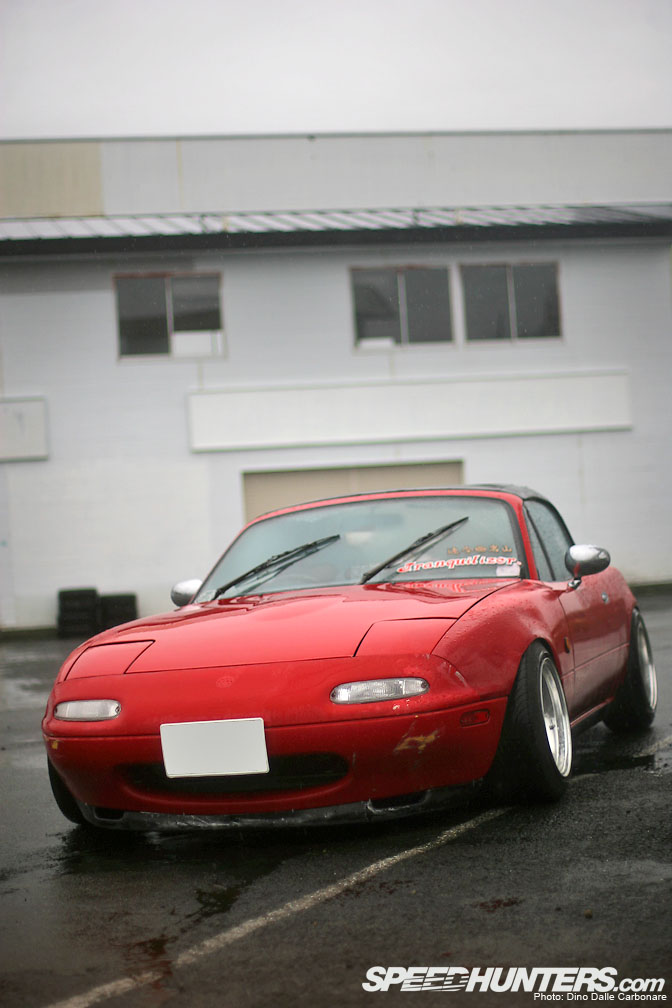 I'm sure most will agree that at times, the best looking cars, are the simplest ones. 
-Dino Dalle Carbonare