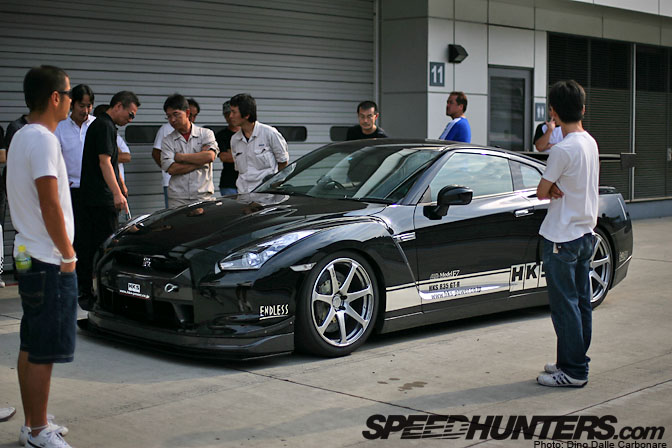 HKS and Taniguchi have for years been a winning combination, setting records wherever they go. Time attack has always helped push the tuning envelope further, as extreme parts and modifications eventually trickle down and are able to be used on street applications. This is what will eventually happen with the R35 GT-R. HKS definitely have something up their sleeves as we all saw at the recent R's Meeting event.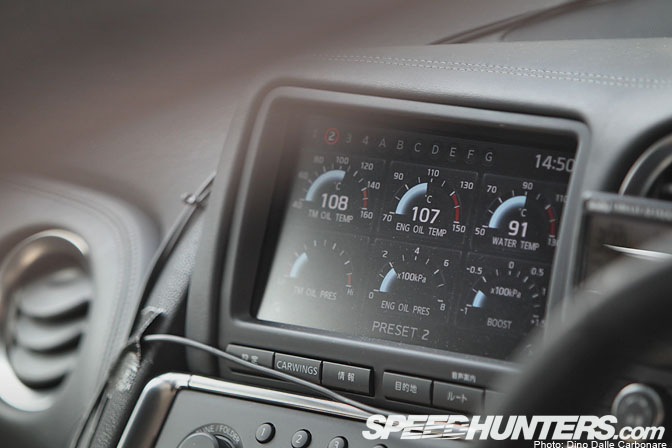 Once Taniguchi pitted after his second track session I went to take a closer look at the R35. The temperatures on the screen showed that a good thrashing was given but they weren't as high as I've seen on these new GT-Rs so I'm guessing that whatever cooling upgrades they have carried out, are working efficiently.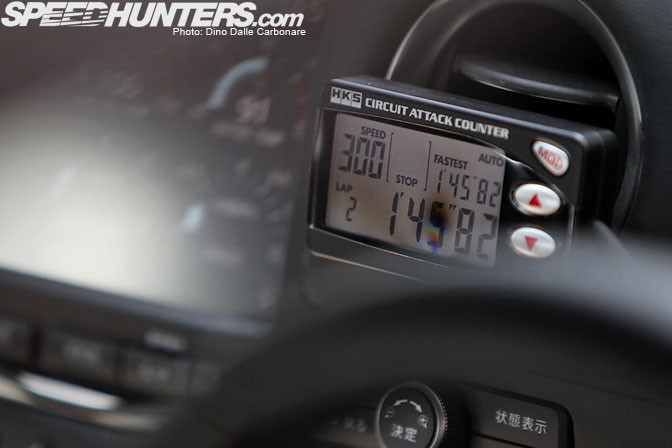 Then came the big surprise as I glanced at the HKS lap timer. While most tuners were out for nothing more than a few demonstration laps, HKS was out to break records! On the second outing Taniguchi managed a best lap of 1'45"82, the fastest an R35 has ever gone around Fuji. The top speed, 300 km/h (186 mph)!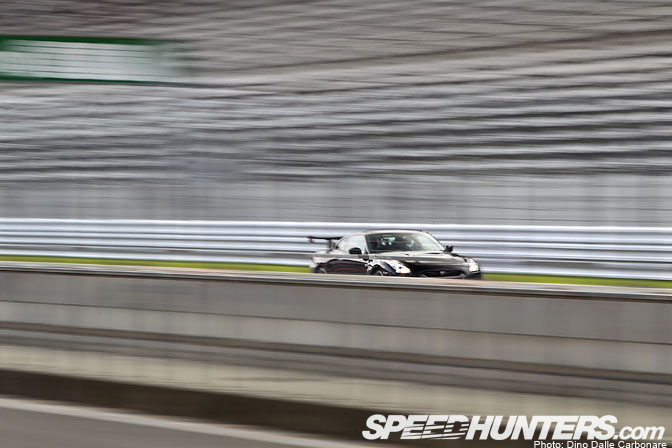 That puts the R35 in hot pursuit of established older GT-Rs like the Autech Tsukada ATTKD BNR34 and Auto Gallery Yokohama BNR32 which both lap in the 1-minute 43-seconds (on street-legal, semi-slick tires)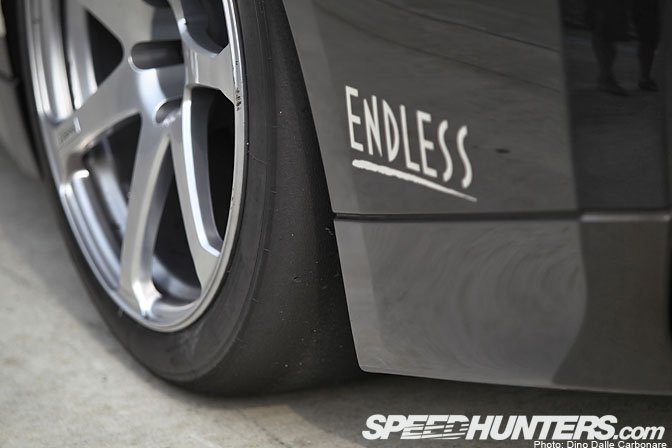 HKS, up until late last year, were using the stock radial tires on the R35, managing a best of 1'48"94 before switching to slicks. Their first attempt on the sticky race tires yielded a best of 1'47"126 with Orido behind the wheel. You can see the video of the lap here. Now with the new 20-inch Advan A-005, the time has dropped further.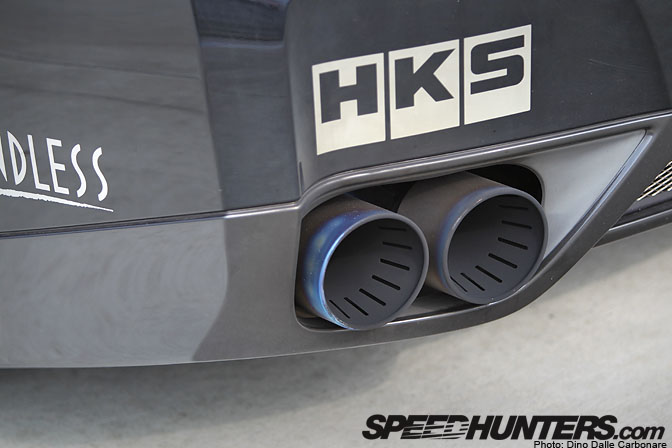 The very loud titanium exhaust.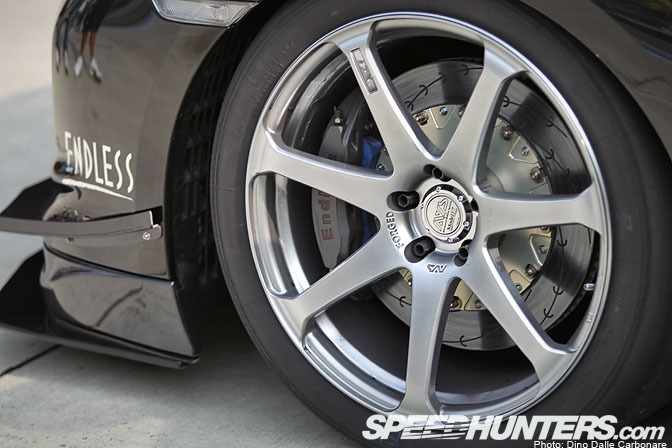 Behind the 20-inch Yokohama AVS Model F7s are serious Endless brakes, forged monobloc 6-pot calipers front…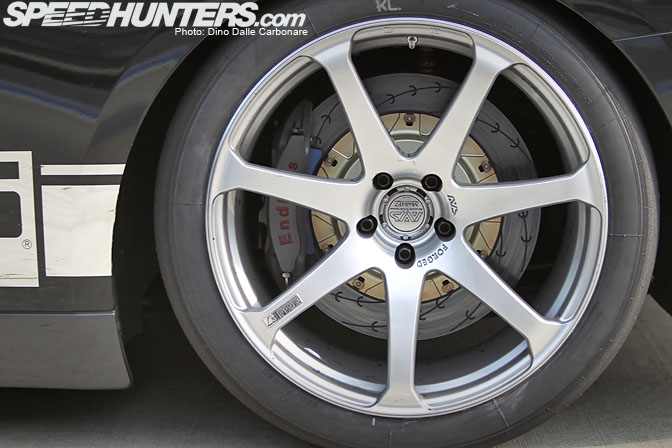 …and back.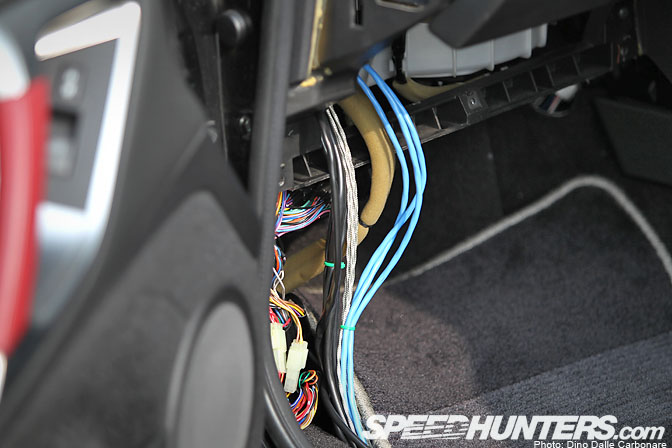 The passenger side footwell was gutted out to allow…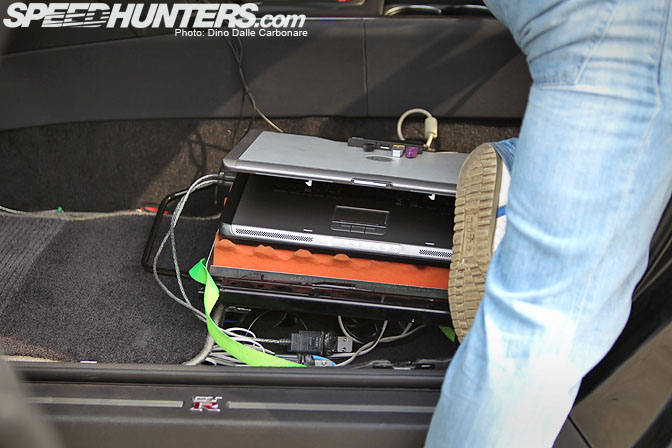 …the laptop to be connected, making last minute ECU program alterations quick and easy.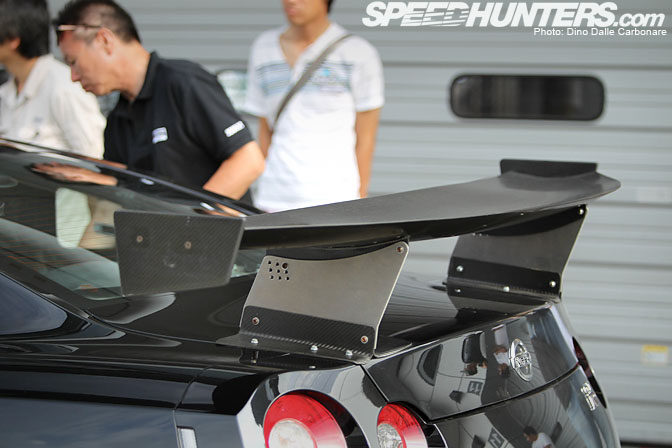 The dry carbon wing has been bolted down directly to the trunk lid…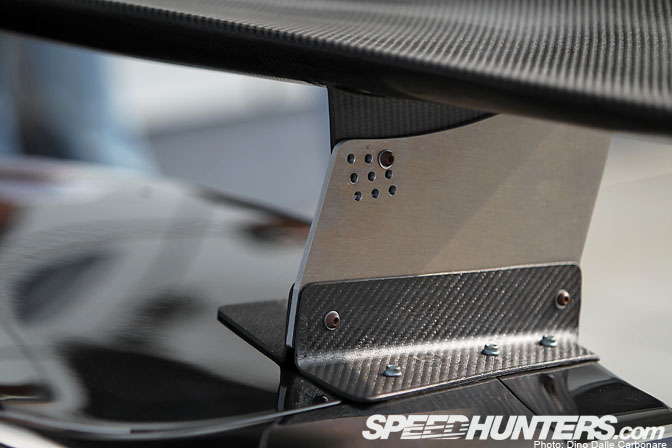 …the aluminum stays allowing 9 different angles to be selected.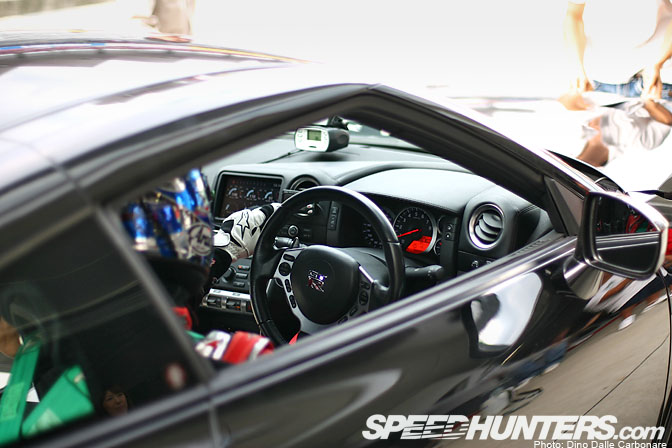 Taniguchi looking through his lap times on the HKS Circuit Attack Timer module.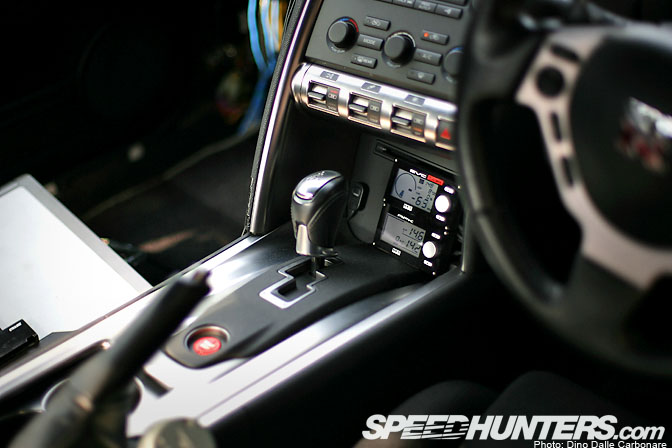 The R35-specific EVC boost controller is fitted in front of the gear selector along with the HKS AFK A/F meter.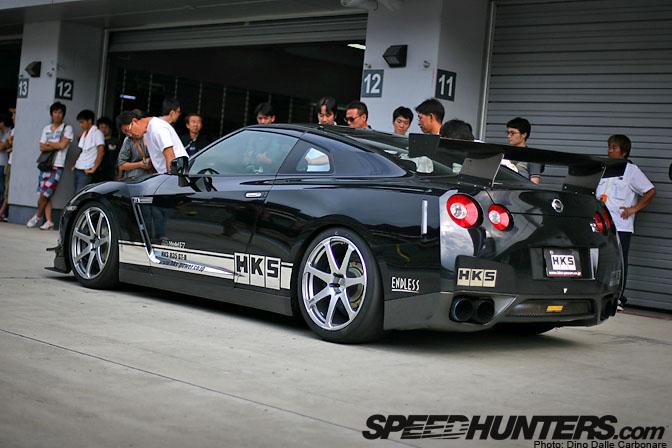 I would personally love to see what the HKS R35 would be able to do around Tsukuba, with and without the slick tires. The bar has obviously been raised, so it will be interesting to see how all other R35 tuning shops will respond.
R35-only time attack even at Tsukuba anyone?
-Dino Dalle Carbonare