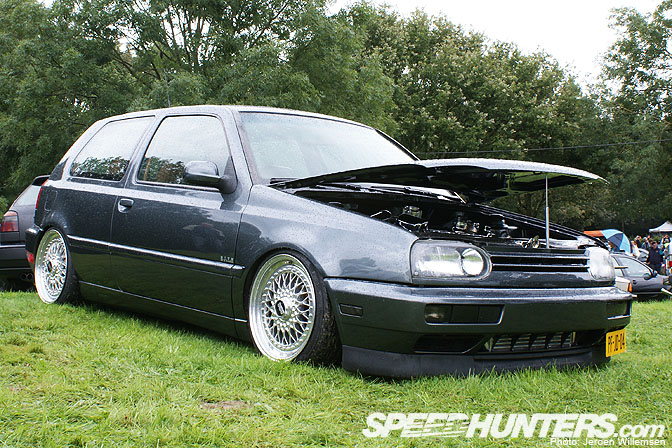 Here's one final spotlight from the VW Fanatics show. At a first glance, it looks like a nice clean, understated build. The Golf has good stance and wheels, but I'm sure a lot of people at the event were walking right past without noticing.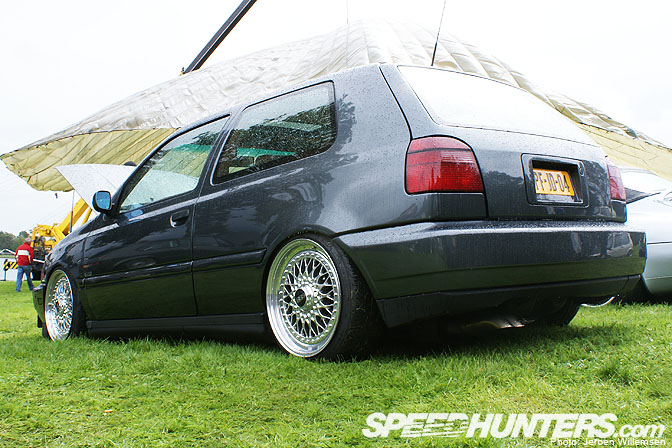 The car has been sprayed in Audi Daytona gray- the only right color for this car in my opinion. Again the bumpers have been shaved together with the trunk to remove any protruding items. The trunk came from the US version of the mk3, so it has a smaller recess for the number plate.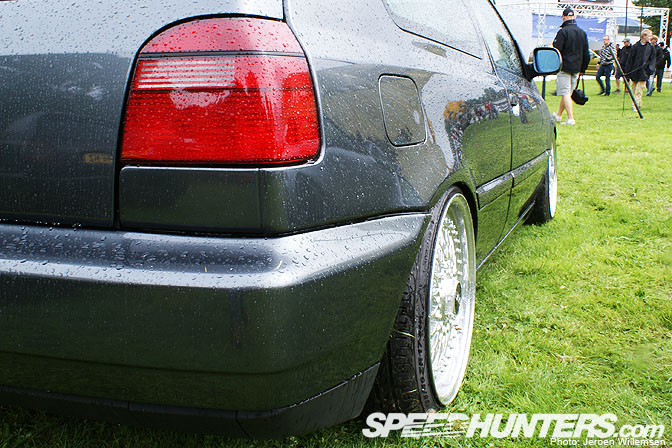 Because of the drop, thanks to a FK Konigsport system, the arches had to be rolled to prevent the 17" BBS RS wheels from rubbing.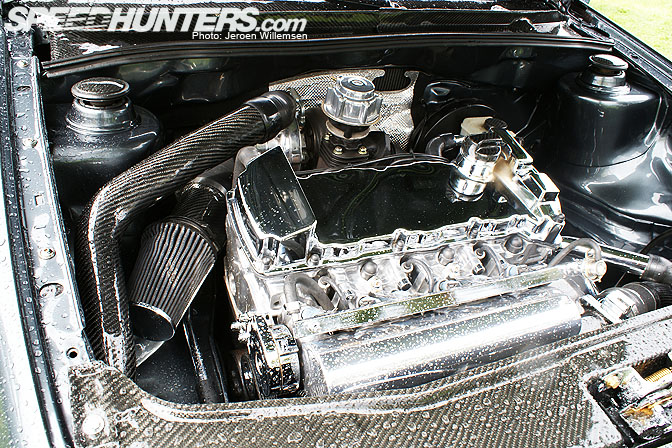 Now let's see what makes this VW really special. I the heart of this car beats this chromed, rebuilt VR6. The capacity of the engine has been increased to 3000cc with JE forged pistons. The inlet manifold has been custom made and polished to give it that chrome look.
The intercooler piping is made form carbon, something I've never seen before.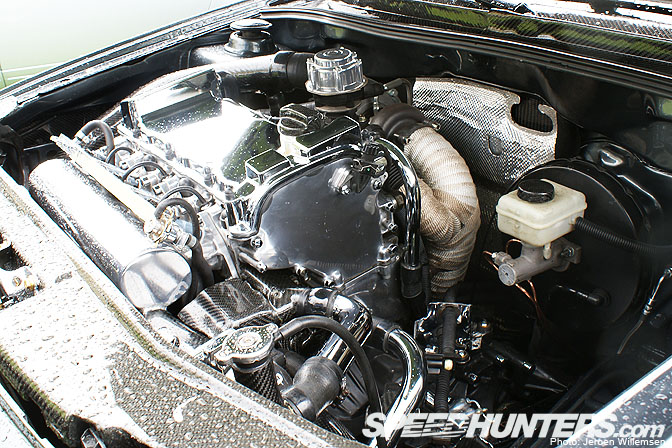 The Garrett GT3076 turbo connects to a Rothe heat wrapped exhaust manifold. As you can see, Eric had everything polished and used a lot of carbon to enhance the look of the engine bay.
But off course it's not all about looks… Eric told me he didn't have time to test the car or put it on the dyno, but friends of him that have the same setup are able to get 420bhp from their engines. During the winter period he will replace the gearbox for one with a longer 5th gear for an even higher top speed.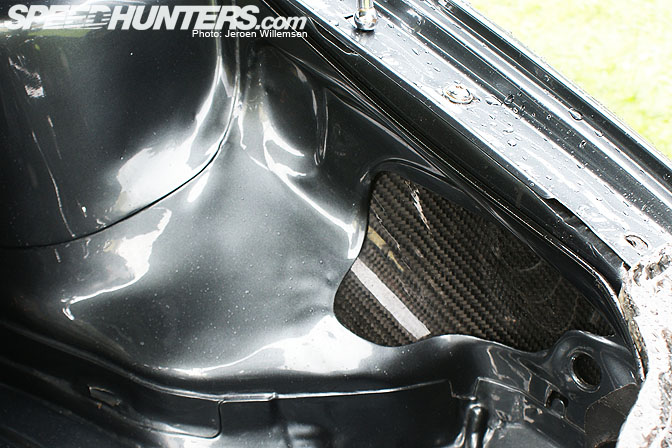 Eric made a cut out in the wheel wells to reveal the carbon inner housing. It is one of those small things that have a great visual impact.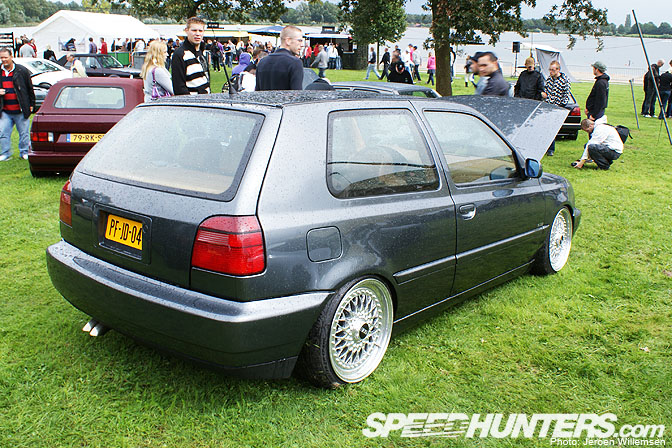 Of the three spotlights that I made after the VW Fanatics show which one did you like the most? It is a tough one for me, engine wise I would pick this MKIII but looks wise I would go for the Corrado.
-Jeroen Willemsen