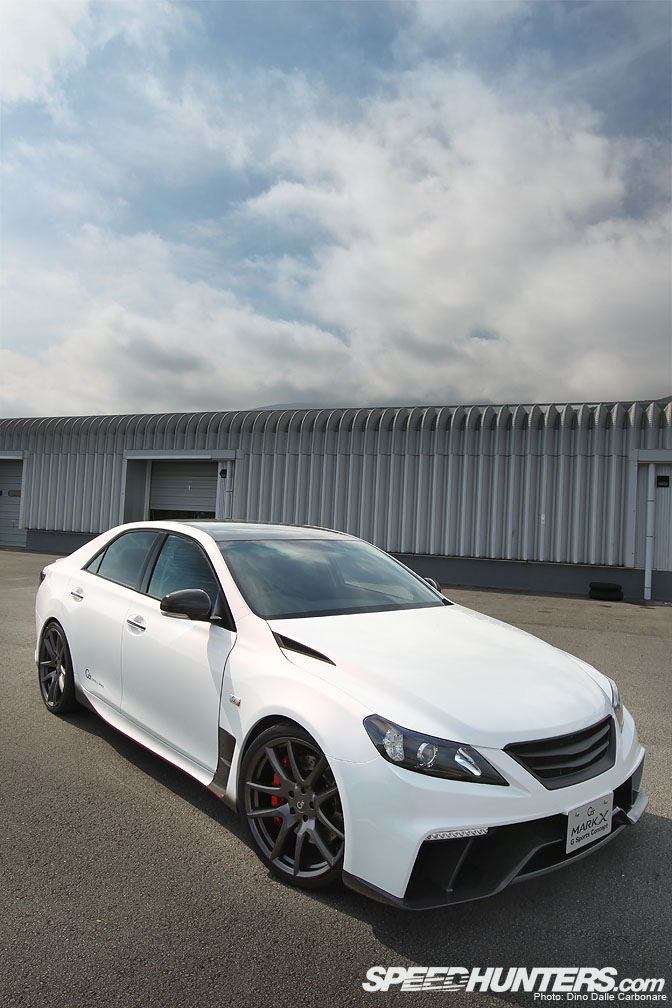 Out of all the cars that Toyota had prepared for us at Fuji Speedway on Friday, this G's Mark X G Sports Concept had to be my favorite. It's nothing new, we have seen it before at Tokyo Auto Salon back in January, but admiring its lines under the strong summer sun I really couldn't keep my eyes off of it!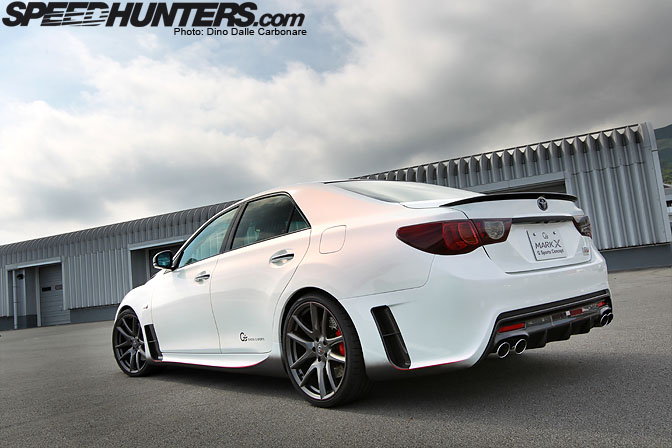 The idea of creating a fire-breathing performance sedan out of the new generation GRX133 Mark X seems such a good idea, now that there is nothing on the Toyota lineup to even match what the old Mark II and Chasers of yesteryear used to offer. The G Sports Concept, "G" of course comes from Gazoo Racing, is based on the top of the line 350S version of the Mark X using the same 2GR directly injected 3.5L V6 as found on the Lexus IS and GS. Being a primarily stylistic exercise the engine has been left as is on this particular car, delivering an adequate 318 HP and smooth torque curve peaking at 280 lb/ft.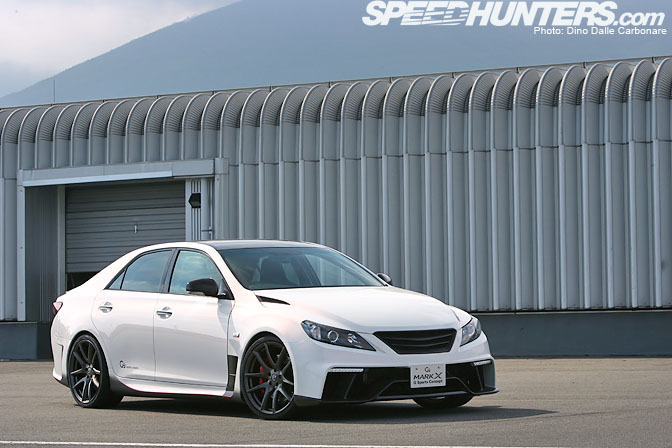 But after sampling the Modellista tuned Mark X + M Super Charger that Toyota kindly prepared for us (which sells in Japan for just over ¥5,000,000 or $59,000), I discovered first hand how savage the 2GR can feel with a little bit more power. The supercharger kit would be the perfect match for the G's Mark X giving it 360 horses and an instant throttle response with a towering 367 lb/ftm of torque.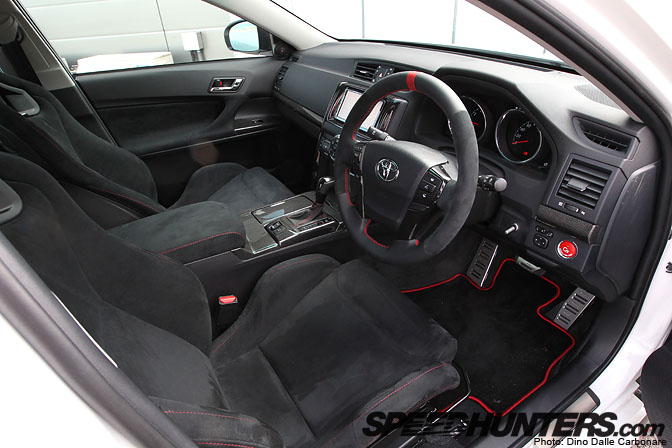 The G's treatment continues inside with suede clad Recaro seats and lots of carbon accents to differentiate it from your regular run of the mill Mark X.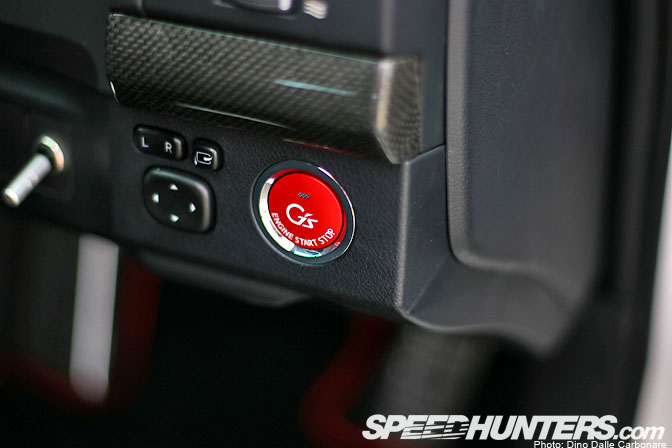 That is one logo we will be seeing a lot of in the future, as Toyota models get more exciting thanks to the in-house tuning that could potentially be offered for every model.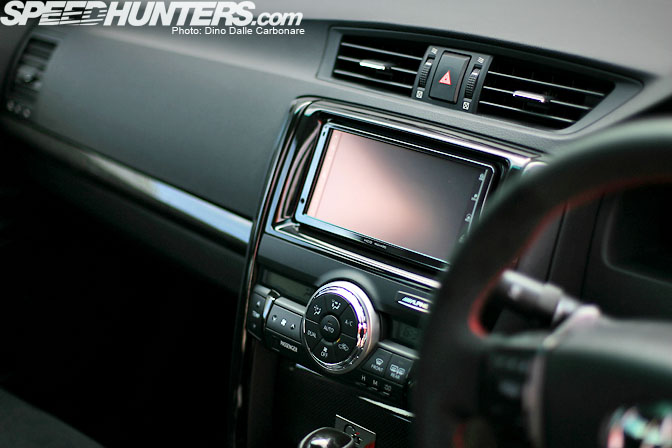 The navigation screen doubles up as an auxiliary meter display giving the driver access to virtual gauges.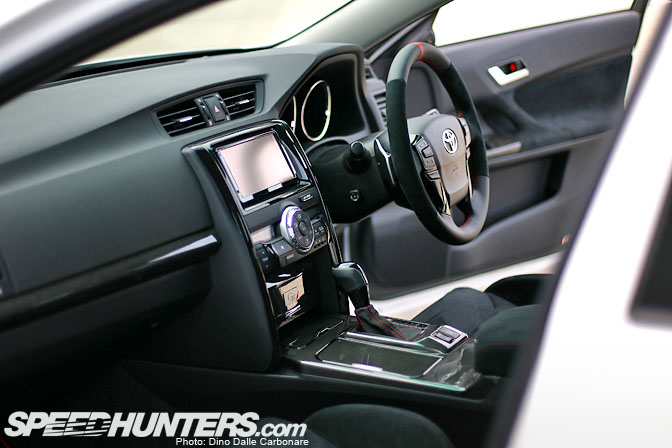 The fit and finish is typical bullet-proof Toyota…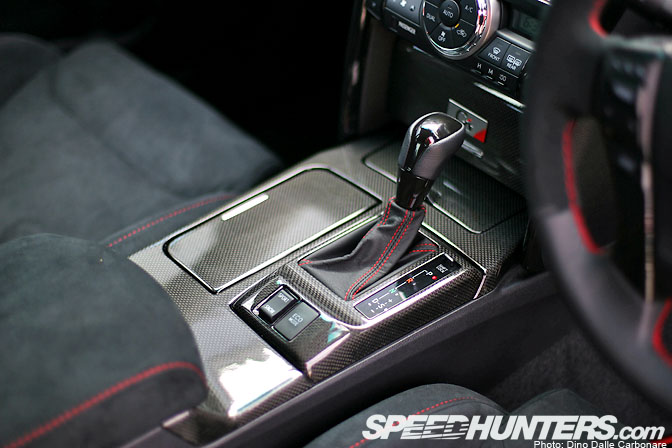 …but with no manual version of the Mark X available, the smooth shifting 6-speed Toyota torque converter will be the only transmission choice.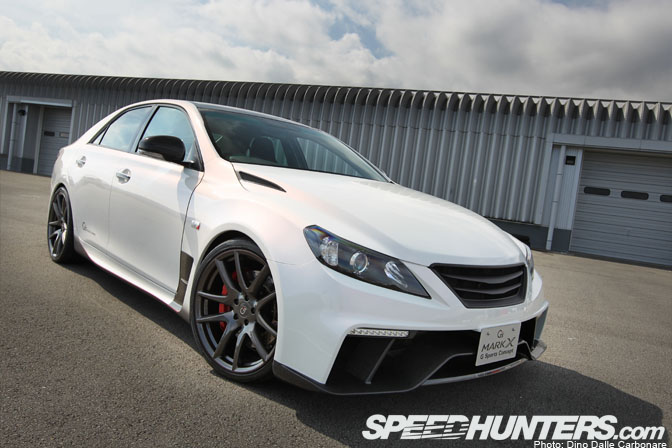 Aesthetically the big sedan has been beefed up thanks to an aggressive body kit…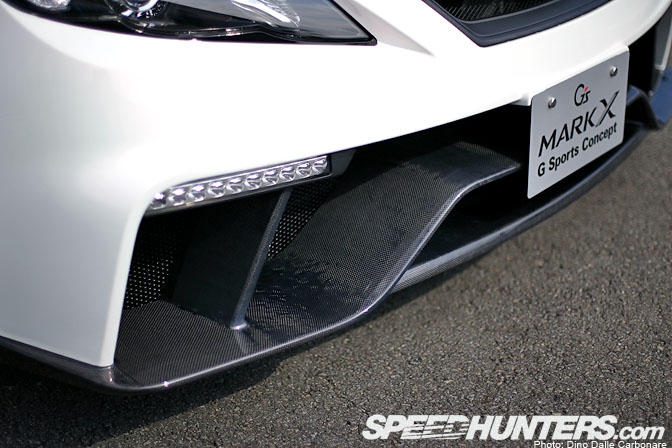 …with a beautifully designed front bumper which screams, "get out of my way," to cars in front! All the carbon detailing is great to see against the pearlescent white and like all modern cars these days the Sports Concept is fitted with LED DRLs.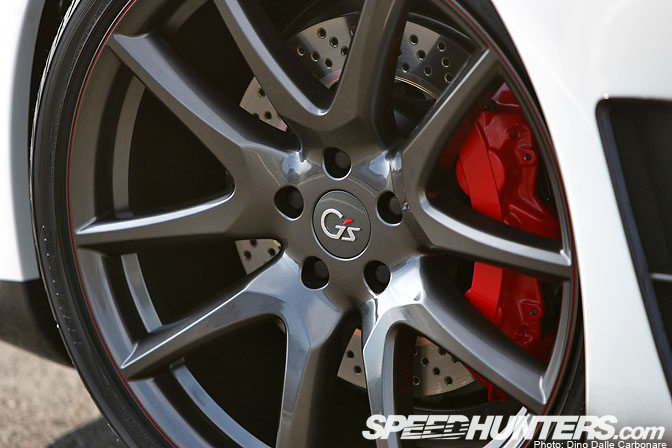 The big 20-inch G's wheel run Yokohama Advan Sport tires in 255/30ZR20 sizes front and back. To help haul the 1,500 kg sedan down from speed, big 6-pot calipers are fitted up front along with 355 mm diameter drilled discs with smaller 4-pots and 345 mm discs at the rear.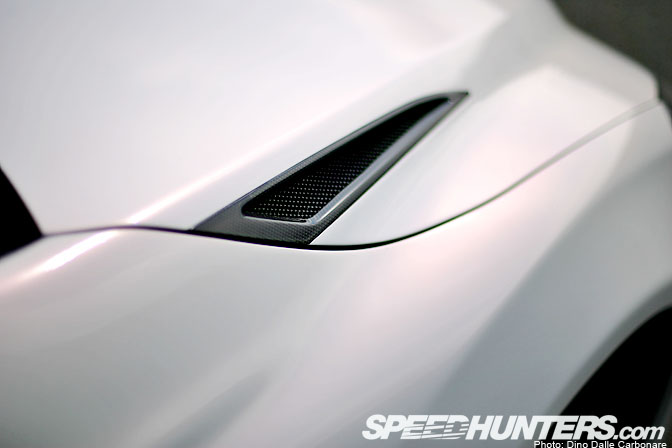 The detailing is extremely well done with a few interesting touches like these carbon hood side outlets to help rid of hot air from the engine bay.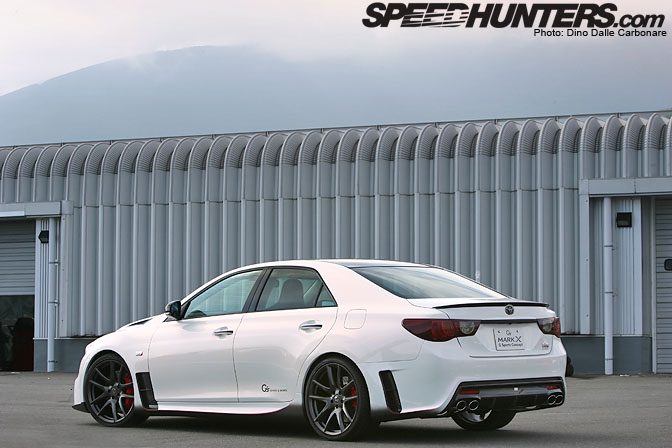 The rear bumper features a carbon diffuser from where the quad exhaust pipes exit from.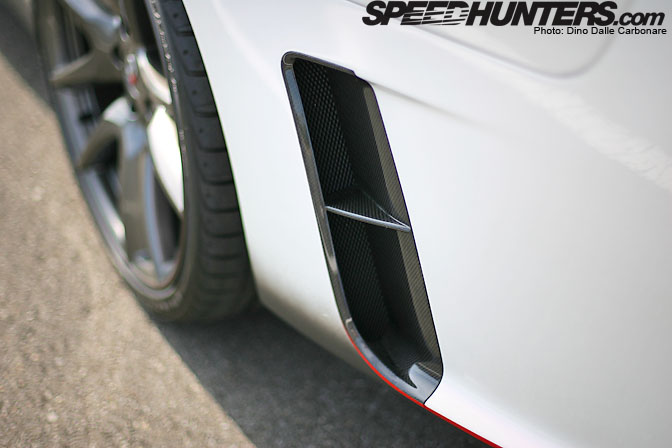 Carbon side outlets on the rear bumper are another great touch.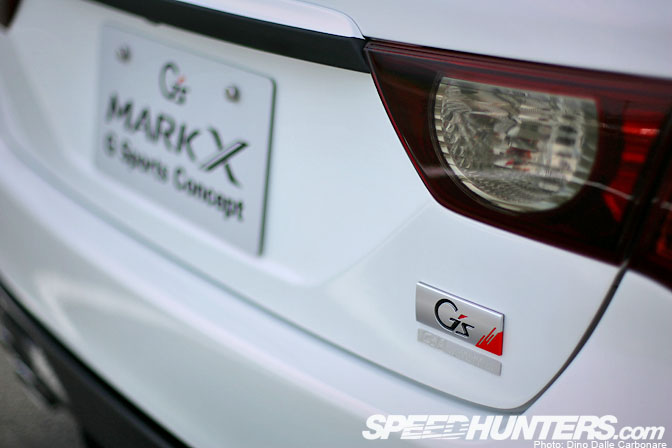 As Akio Toyoda announced last year at the Tokyo Motor Show, things are changing for Toyota. The enthusiast hasn't been forgotten and if the upcoming FT86 and this G's Mark X are anything to go by we are in for a new generation of exciting cars from Japan's biggest car maker.
-Dino Dalle Carbonare