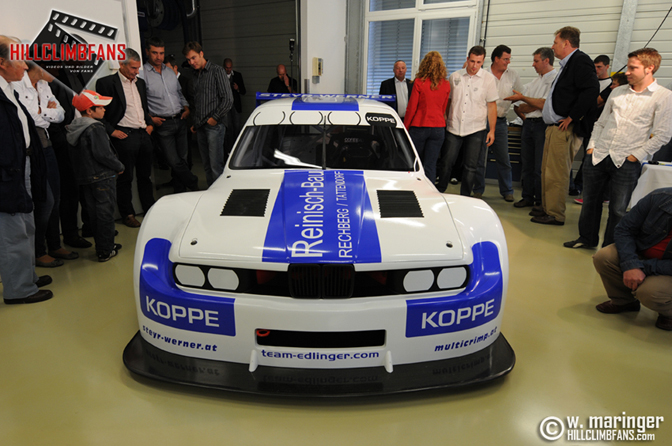 I'm not sure if any of you remember the first spotlight I dedicated to this car ? Right after I featured the car I got a notice that the car had been burned beyond recognition. But this year Team Edlinger returned with a newly built E30 with the same engine and gearbox but with a new shell.
Underneath the car is pretty much the same as the old car but on the exterior a lot has changed.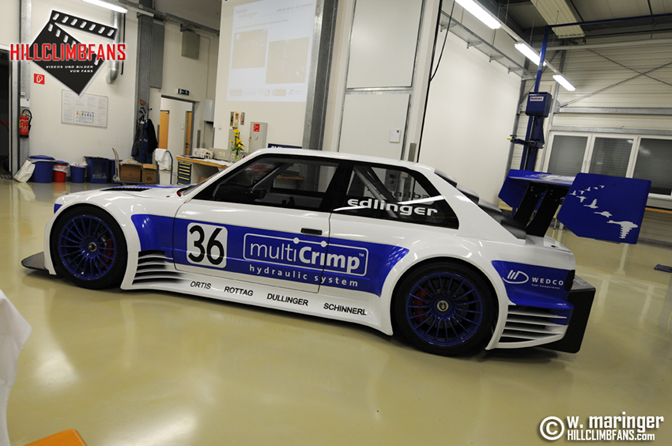 The first thing I noticed is that they removed the canards at the front and rear. The arch extensions have also been molded onto the car to give a more smoother appearance. The vents that have been incorporated into the arches are there to increase downforce along with the biggest wing you will ever see.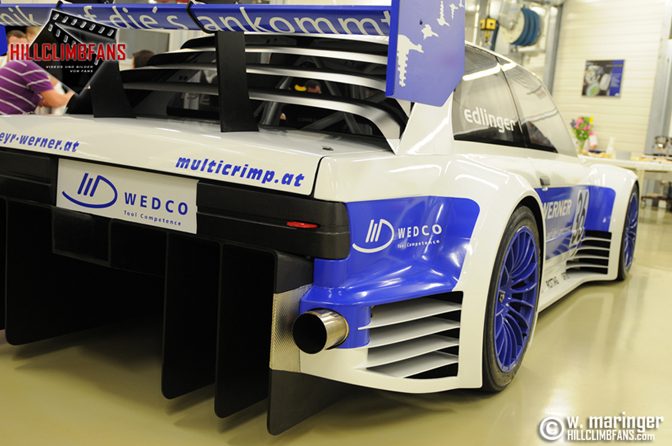 Here is a better look at how wide the car has actually become. All parts are made from carbon including the massive rear diffuser.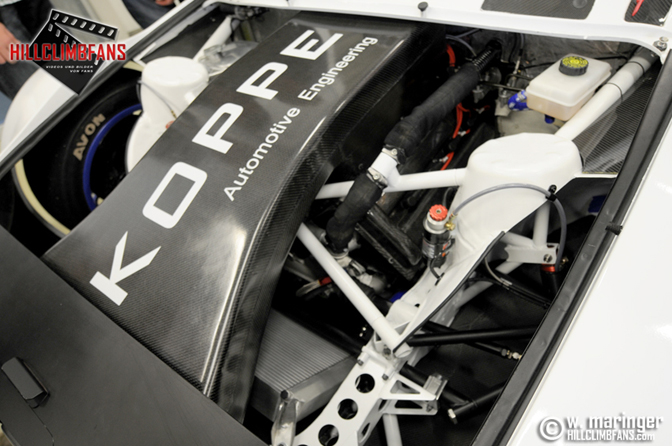 The engine is still the same V8 that came from the Indy Racing League in the US. It is a 3.5 liter engine capable of 550ps at an astounding 10,700rpm. Considering the car only weighs 825kg, this will be a beast to drive.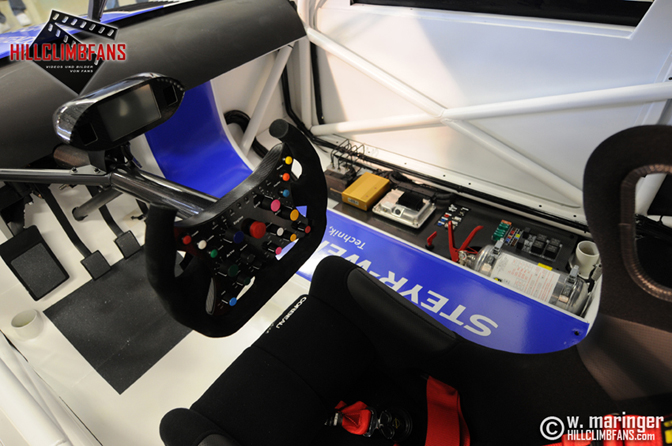 The interior is still as clean as the first one. The dashboard has been altered and lightened. All the necessary numbers can been seen on the display mounted on the steering hub.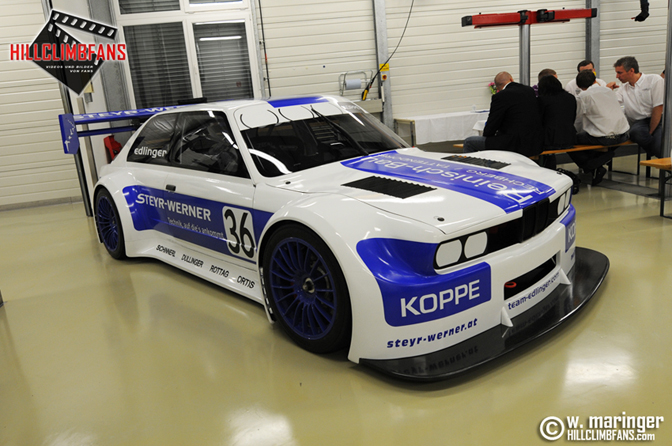 I can only imagine how this car would sound at WOT going uphill at one of the many Hillclimb events in Germany and Austria.
-Jeroen Willemsen
pictures taken from Hillclimbfans