Earlier this week we asked you guys just what it is that makes the AE86 such a special car. The response has been positively overwhelming.  With the massive amount of submissions we've received, we'll be dividing your responses into a few separate posts – sprinkled with AE86 photos from the vast Speedhunters archive.
So what makes this old Toyota such a big deal?
Let's find out.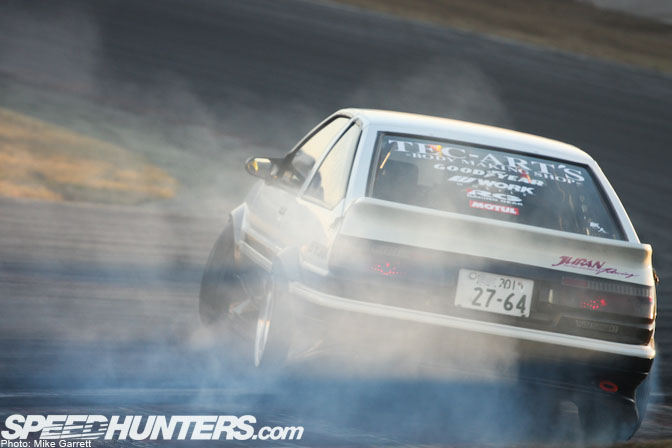 What I enjoy most about my AE86 is its underdog status. I do everything
from autox,drift, and trackdays wiith it. Even though it isnt by any
means fast, I drive with 110% satisfaction and it shows from my local
autox trophies. It takes a lot out of someone to make these old school
cars perform especially with stock power output and modest suspension. – healtoeae86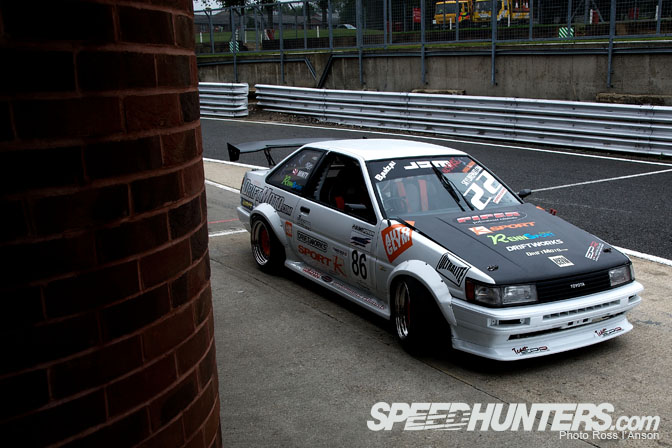 It's a lil piece of perfection in its simplest form. Beautiful structure,
beautiful lines, beautiful finishes, beautiful sliding,.. – Biktor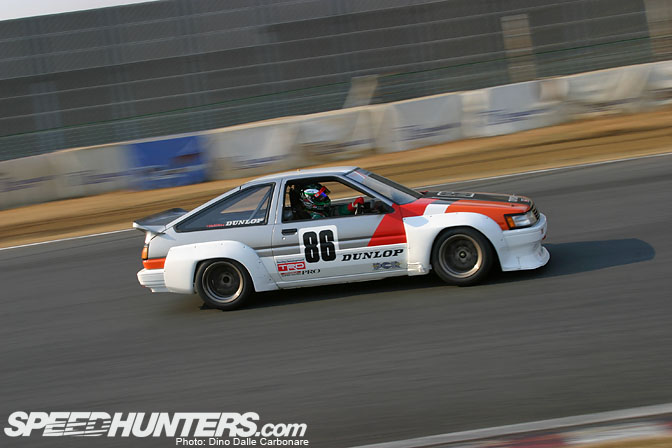 Many people will probably comment about one or another attribute that
makes the 86 such a cult car. In my opinion there is no single trait
that defines my feelings. Toyota stumbled upon a balance of simplicity,
versatality, fun, and economy. - Justin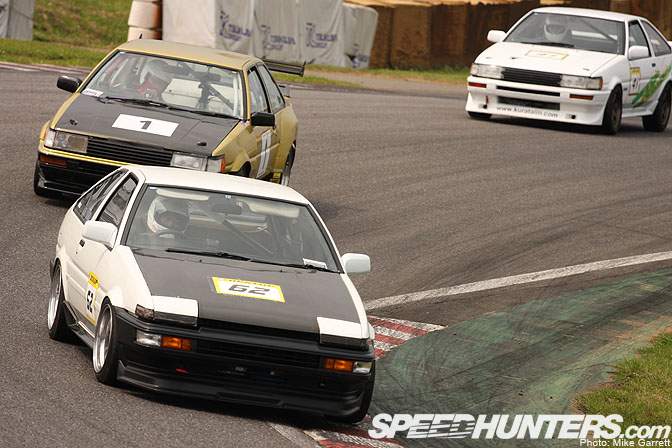 The AE86 is driveable, just a raw driving experience, no stability management or computers, just the driver and the machine – DriftKid018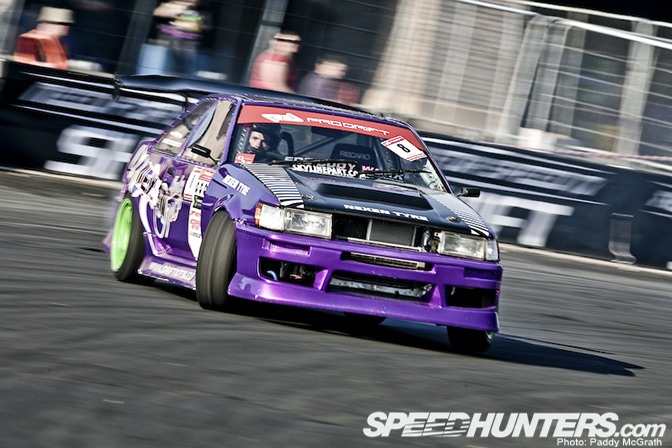 It's hard to dis a car with so much history and support and ol'
fashioned street cred, which is precisely why this Nissan fan can write
about it. – DRIFTMmonkeh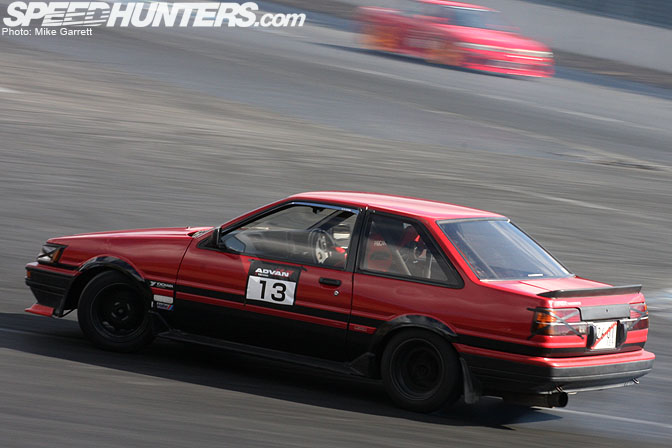 It's really about the driving feel, feedback, engine response, and
cornering balance that makes it the most fun car I've ever driven.
 After driving one, I realized everything I've read in US auto magazines
was total B.S.  You don't need high turbo horsepower, 4WD, the latest
technology, and flashy styling for fun.- ra21benj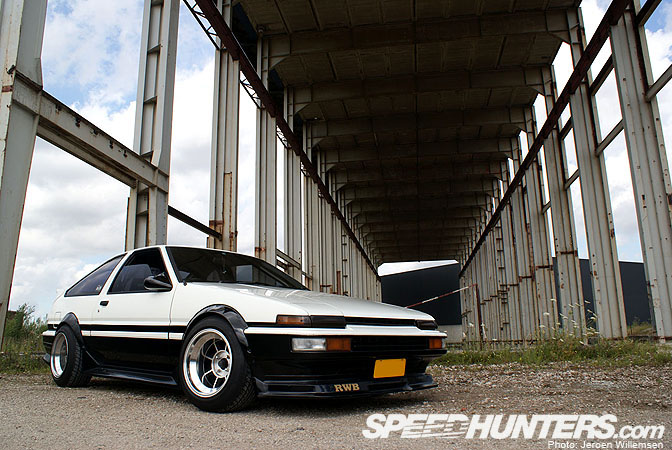 Minimalist design, teaches you how to be a better driver, super
lightweight, driftable, gripable, there truly is beauty in simplicity – Trevor Ogden NJ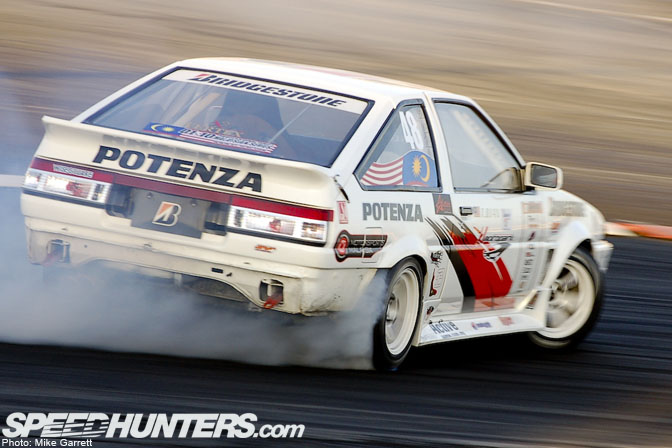 The essence of the AE86 is all about a light FR car that focuses on handling rather than horsepower – JakeDanna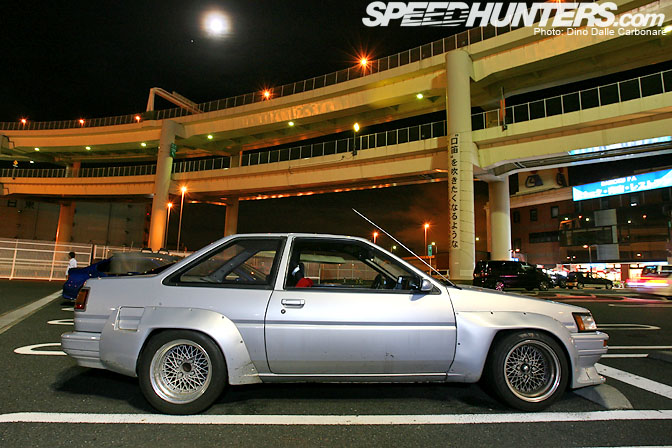 The car's sharp edges and aggressive lines provide for an 80's "arcade
game space ship" look that leaves the mouth watering and the eyes with
orgasms.- Alexander Lampert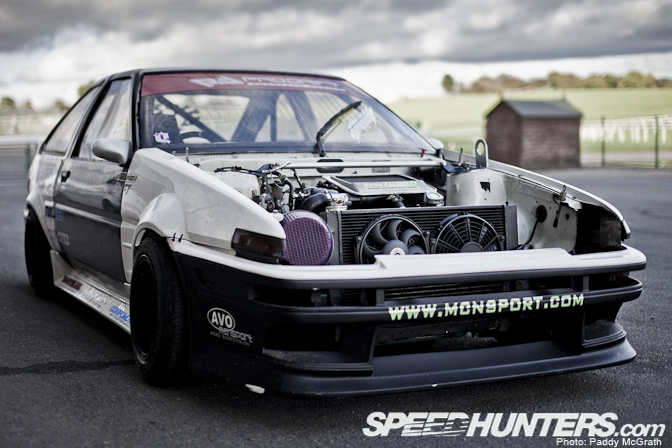 I have had my 86 for 5 years now, and will never sell it.   Had a guy in
a Porsche ask about the car, and if I would be willing to sell.  That's
an ego boost.  - 86rida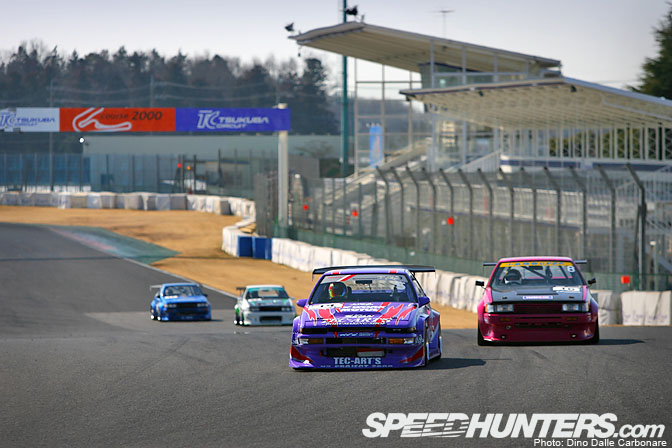 I have owned other cars during my life but nothing as fun as the AE86.
The tiny rev happy engine in a small, lightweight, cool looking,
balanced chassis creates a driving experience that I have never felt
replicated.- jcarl

Underpowered 4ac, underpowered 4ag, solid rear axle, looks like a kids toy, rolls on golf kart wheels… what's not to love? – 86lol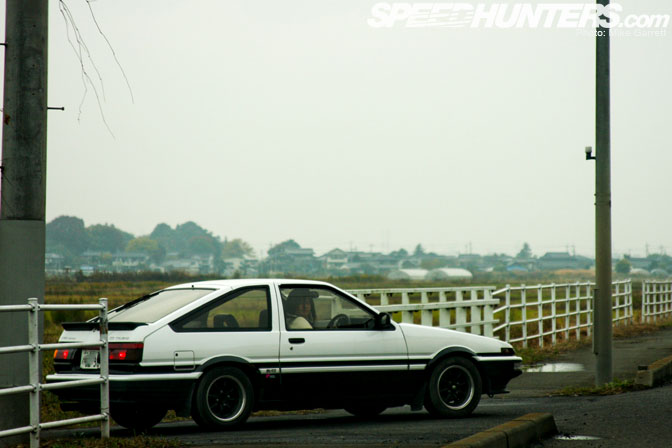 The little car just seems to make the road that much more exciting.- Jamekins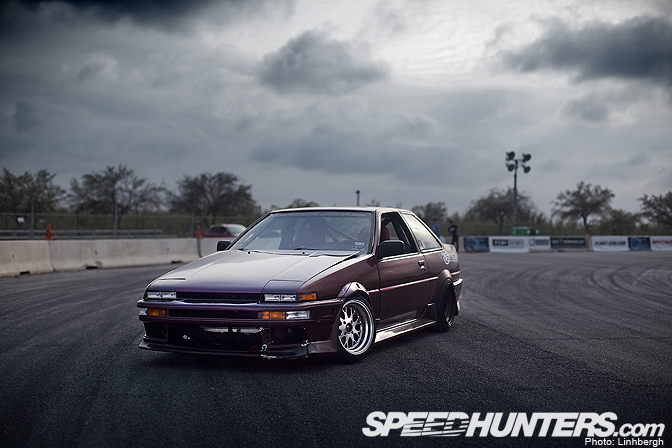 This is a real budget tuner car, and a classic 2 door from Japan. You can't go wrong with 'em! – Steve O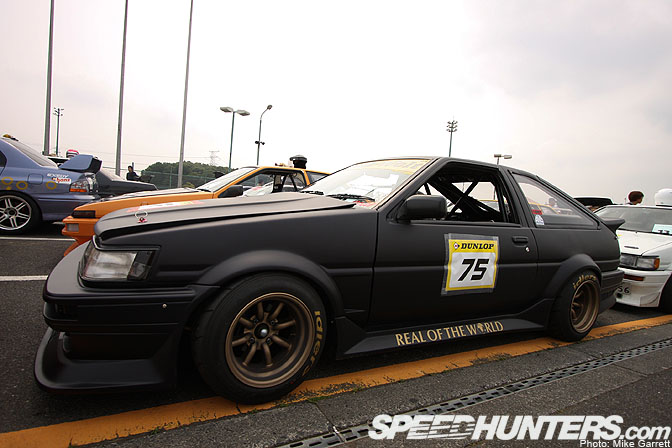 It's a simple yet brilliant machine, just like most old cars are. It is
lightweight, RWD, not complicated, it has the legendary 4A-GE that
sounds pretty sweet, it's built tough like all old Toyotas, it's
versatile, it looks cool – Killua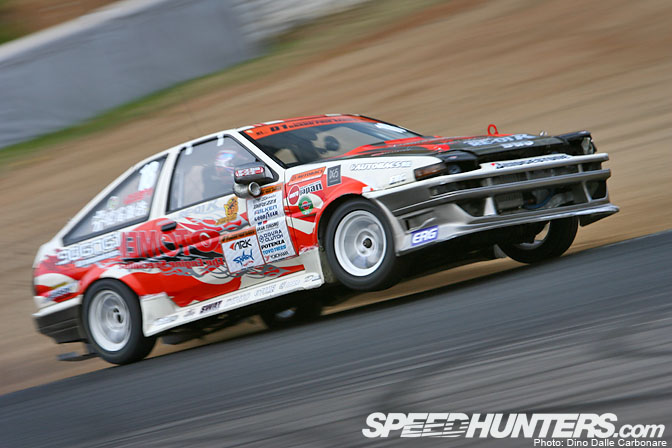 It's hard to find new cars with any soul in them. Most cars built now
aren't built to be driven. The car drives you, and where's the fun in
that? – Brandon Campbell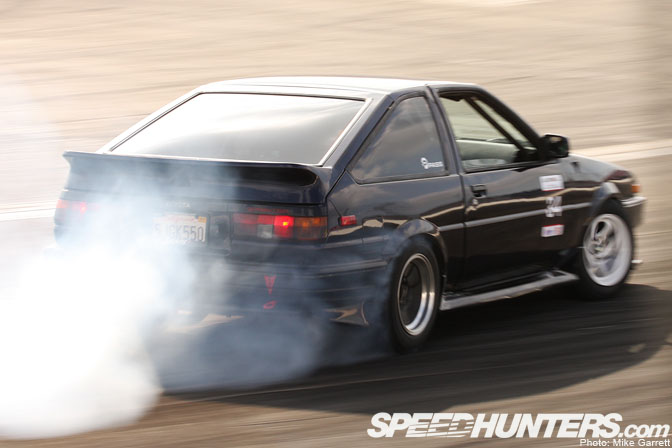 I love my AE86 because of its pure mechanical simplicity.  It arrived
right at the beginning of computer controlled cars.  It's got that
classic car feel, mixed with newer technology making it just motor,
drive train, and you.- ransack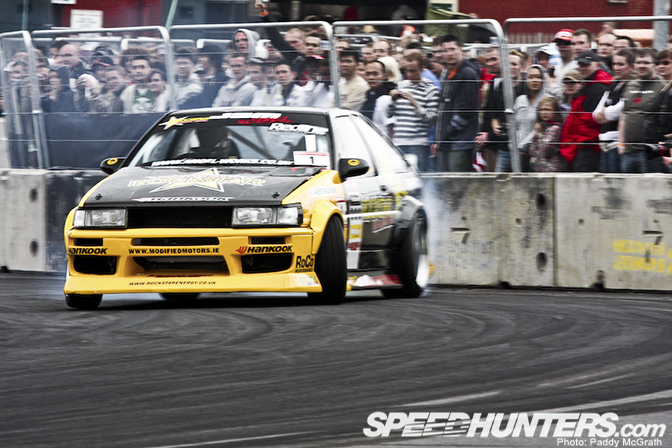 Front engine, rear wheel drive, twin cam inline 4 with a well
balanced chassis. Competitive in international touring cars, rallying
and drifting. Over 25 years on, the AE86 Corolla is still winning motorsport championships. – Phil Roberts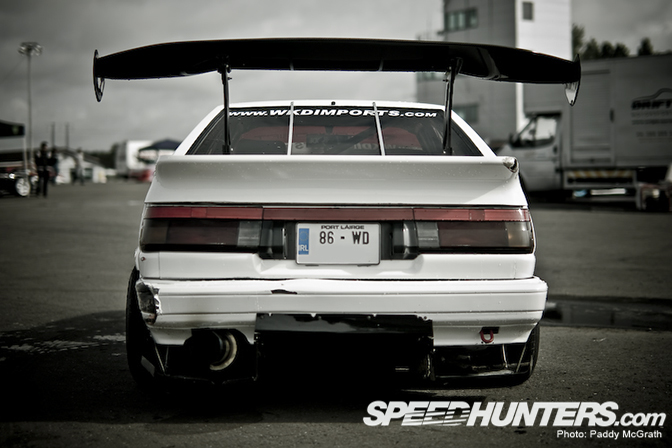 The 86 is so special because it's not just a car; it's also a spirit. A
spirit of why many things exist. A spirit of high-revving FR machines. A
spirit of the touge, the mountains, and also a spirit of drifting. - Frank
More in a bit! Thanks for all your great responses.
-Mike Garrett