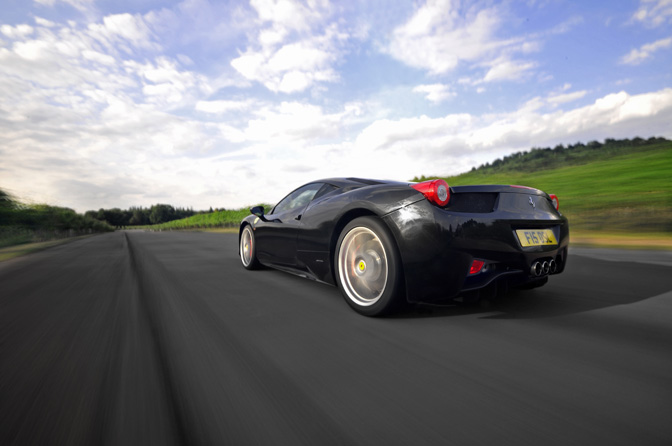 Some of you may remember during photography month we ran a guest blog from George Williams, a 17 year old photographer from the United Kingdom. George was recently in touch with me again to share his latest shoot, the first RHD 458 in the UK.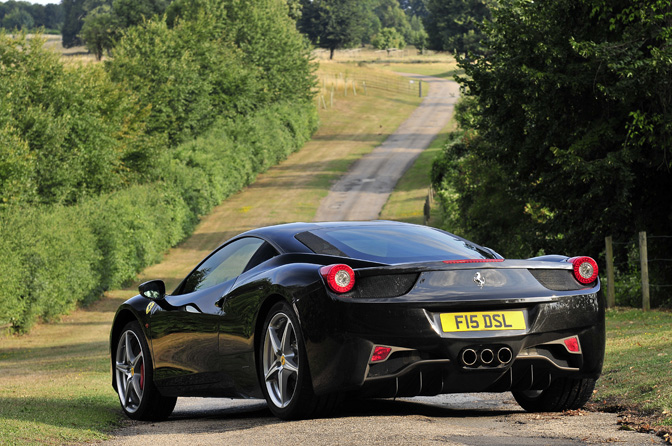 It's pretty rare around these parts that we'll run a photo roll on a relatively standard production car, but I think we can make an exception for this rather fine specimen of Italian design.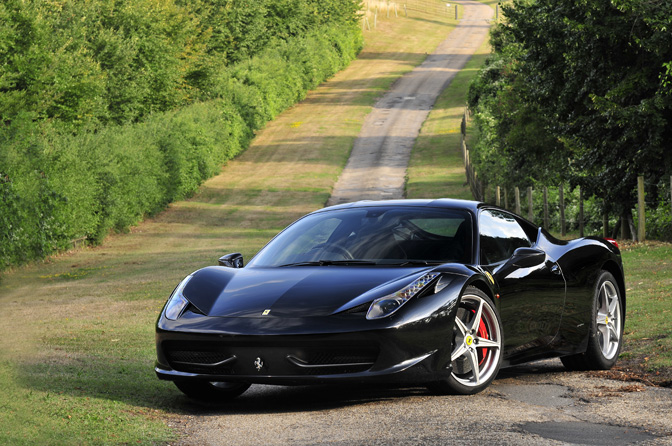 The 458 Italia is the replacement for the rather beautiful F430.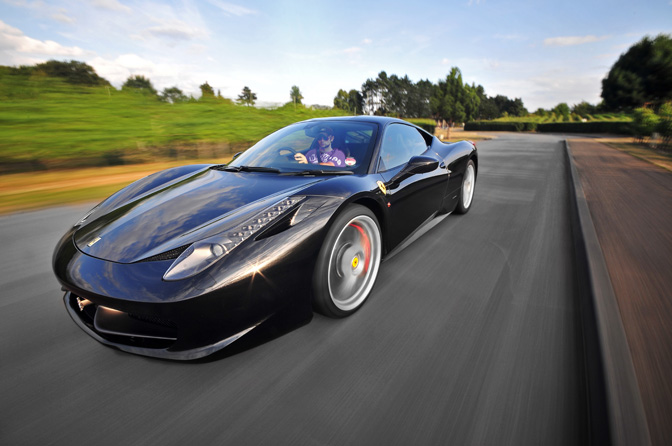 The F430 was of course the evolution from the F360. However, the evolution from the F430 to the 458 has been a lot more substantial than from the F360 to F430.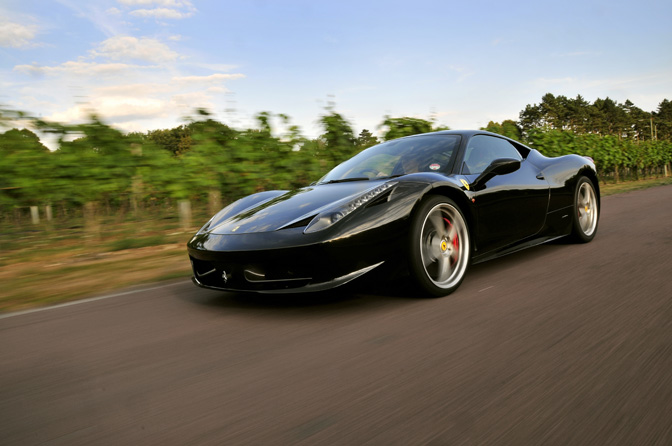 To me, it's probably one of the best looking Ferraris of modern times, it is just beautiful. What do you think ?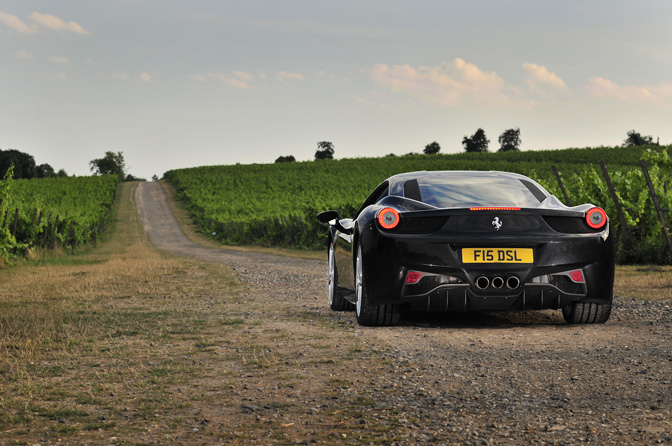 Mr. Williams has done an absolutely incredible job photographing a black car. Anyone who has wielded a camera in anger will tell you this is no mean feat.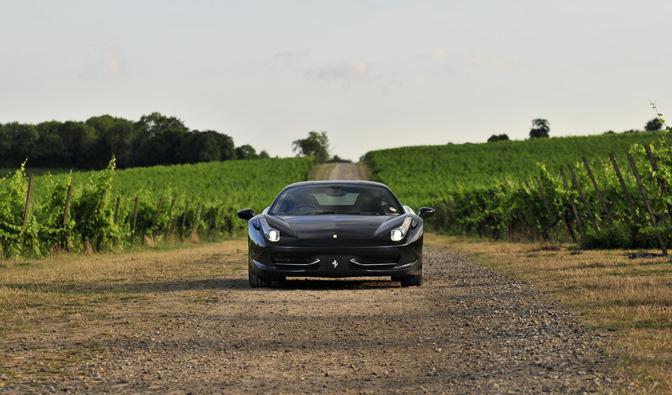 You know an automotive photographer has succeeded at his job when all you can think about is just getting in and driving the car as fast as possible. This young man has a great career in front of him.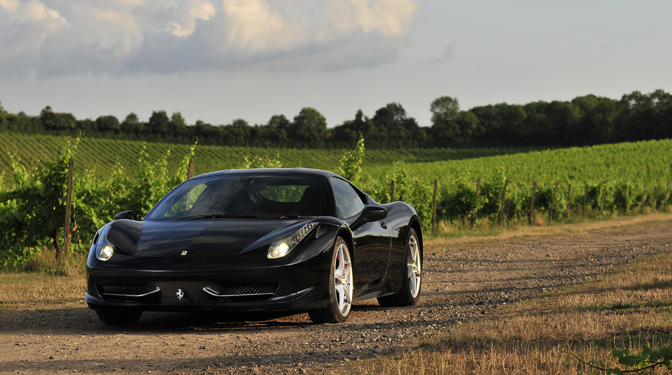 Enough about the aesthetics. The car is powered by a normally aspirated mid mounted 4.5L V8 producing some 560BHP and 400ft/lb of torque with an incredible 9,000RPM rev limit. The power is transferred to the wheels via a Getrag dual clutch seven speed gearbox.
It's cars like this that just inspire people. It's good to know that today's youth still have a respectable machine to hang posters of on their walls.
Paddy