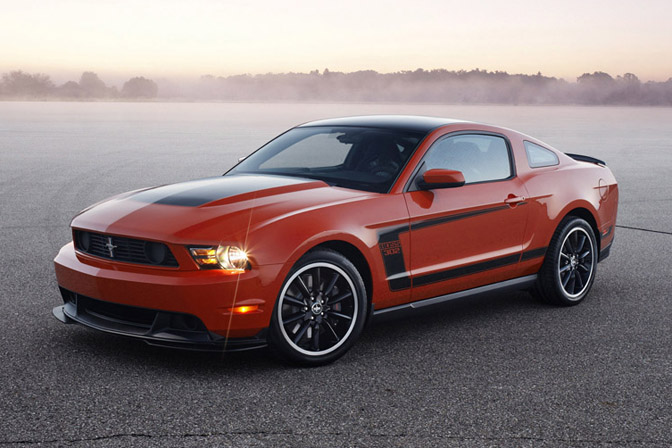 Here's a new car announcement that fits in perfectly with our old school theme this month. Today Ford officially announced the return of the Boss 302 Mustang – to coincide with this weekend's historic auto races at Laguna Seca.
The original Boss 302 is one of the most iconic Mustangs ever, made famous in the SCCA Trans Am series by Parnelli Jones. How will the modern version stack up?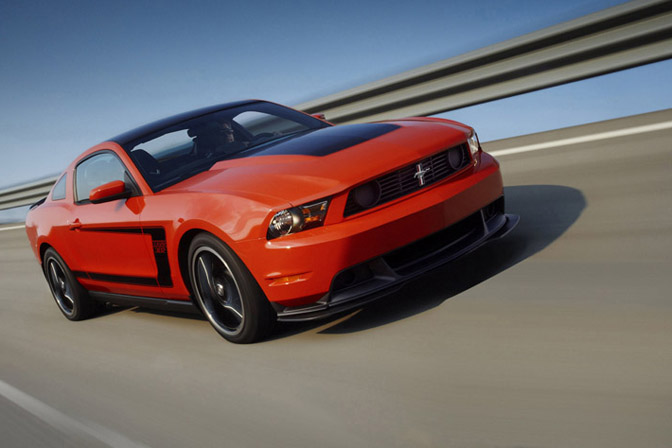 Based on the new 5.0 Mustang GT, the Boss 302 kicks things up several notches over the already capable GT.
Ford's press release sums things up quite nicely – "Driving the 2012 Mustang Boss 302 was intended from the outset to be a
visceral experience, packed with raw, unbridled performance across the
spectrum: Acceleration, handling, braking, and top speed are all equally
matched for perfect balance on a car operating within the framework of
legally defined safety, noise and emissions regulations."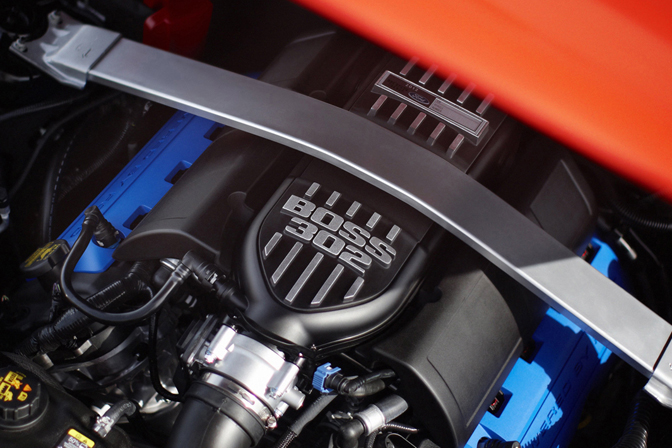 Under the hood, the five-oh has been hopped up a bit and now produces 440 horsepower, The only transmission offered will be a close ratio six-peed with a "race-inspired" clutch.
Better yet, the Boss comes with a trick exhaust system that features both tail and side exits to enhance the sound. It's also very mod friendly. To again quote the press release, "We're Ford engineers, but we're also enthusiasts," he says. "We
understand owner mods are part of the Mustang experience, so we try to
help where we can."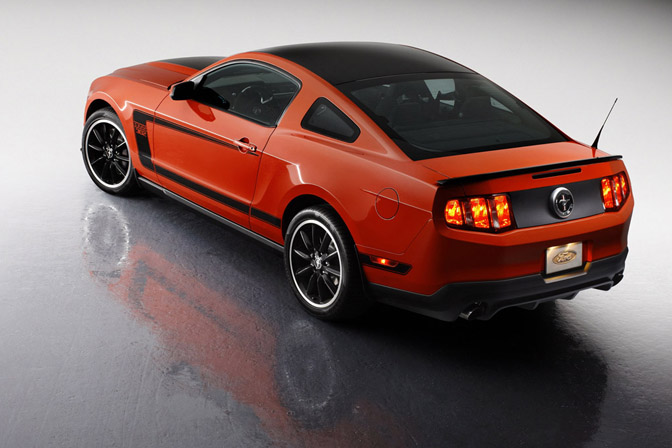 The engineers have also built the Boss to be the best handling Mustang ever. Suspension has been stiffened up all around, with five-way manual adjustable shocks and even adjustable steering feel via electronic settings. According to Ford, the Boss will pull over 1G on the skid pad…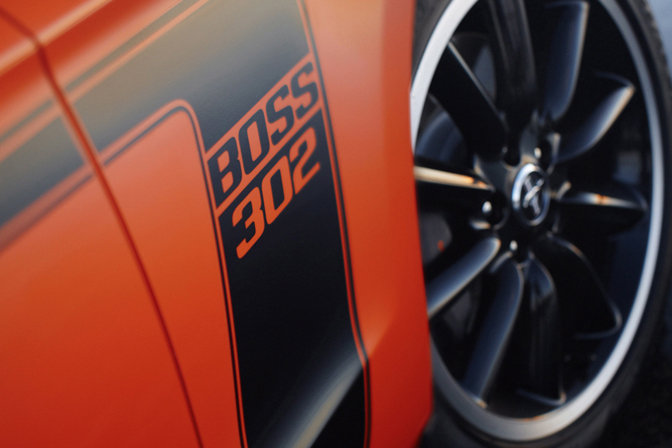 A new Boss 302 wouldn't be complete without the famous C-stripes. Also seen are the new 19" wheels and tires which help the Boss achieve those crazy skid pad numbers.
As if that wasn't enough to convince you that this is a serious driver's car – Recaro seats are also an option.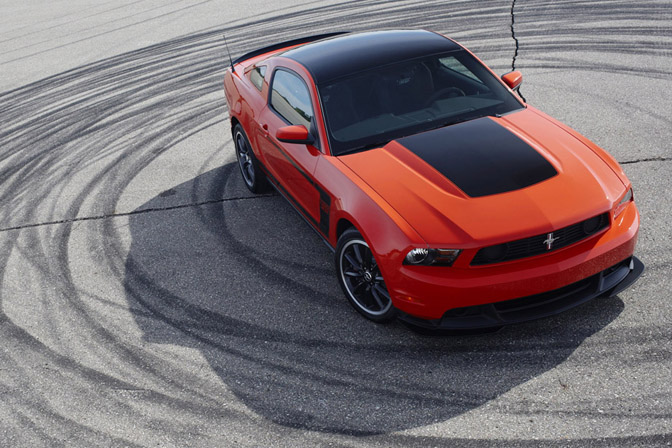 Outside, the Boss 302 gets a unique front fascia with a functional splitter. The rear also gets a unique spoiler.
In keeping with Boss tradition, a number of bold exterior colors will be available.
It might also help to know that benchmark car that Ford used while developing the Boss is none other than the BMW E92 M3.
Yikes, I have may just found a new "realistic" dream car.
-Mike Garrett