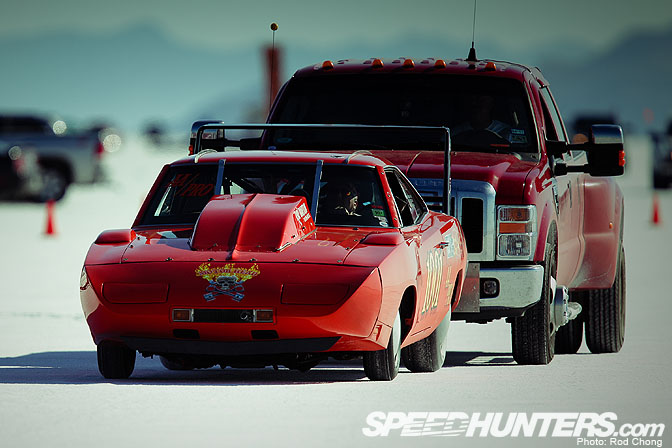 My goodness where is 2010 going? It seems like the months are just blowing past me as I try and keep Speedhunters, Team NFS, and my game production responsibilities pointing in some kind of coherent direction. I've been back in the EA Canada office for only a few days but tomorrow will need to pack up my suitcase yet again.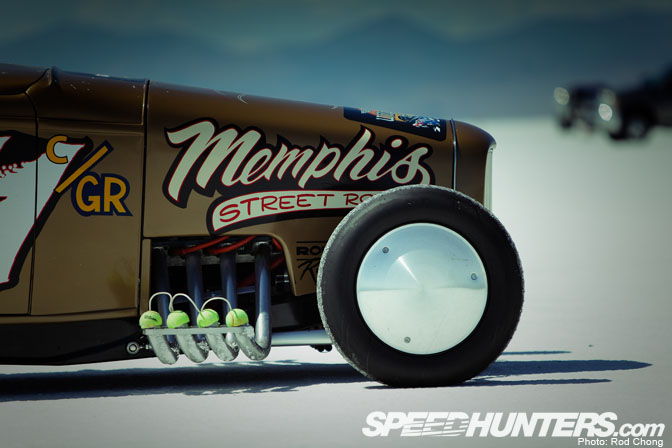 The reason? I'm flying to London for some EA business, but will also be able to sneak over to JDM Allstars Wembley to check out some drifting action. Let's see how a European drift event stacks up to Formula D.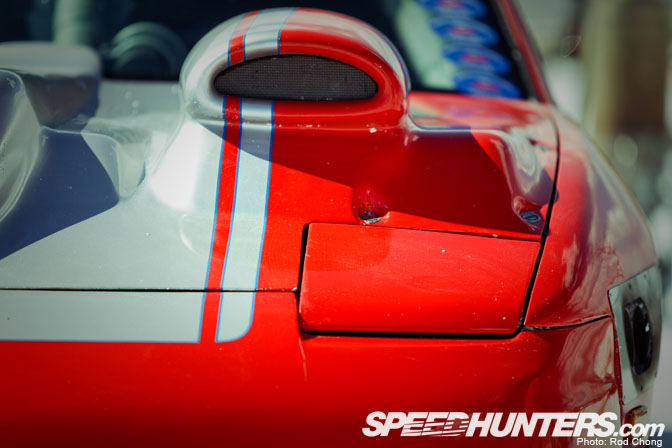 But before we move on to the next bit of Speedhunting, I wanted to do one final post about Bonneville Speed Week 2010… This is absolutely one of the greatest automotive happenings on the globe.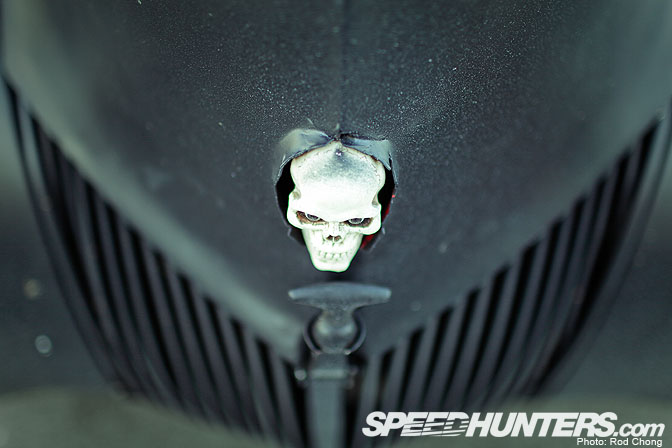 But the core of Speed Week is a pure grass roots community. Most people participating at Bonneville are regular folks with home built cars.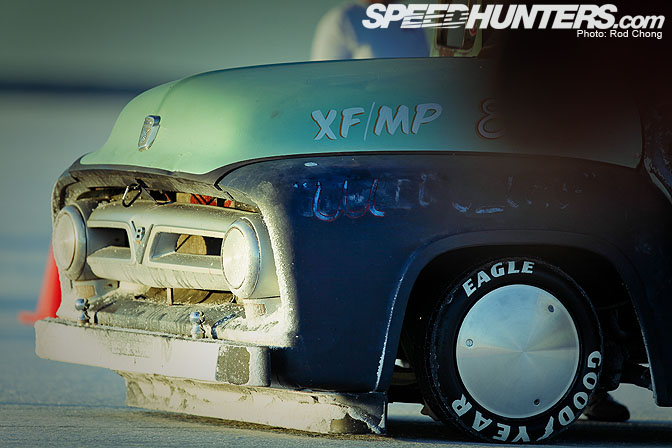 And this is very much the charm of the place.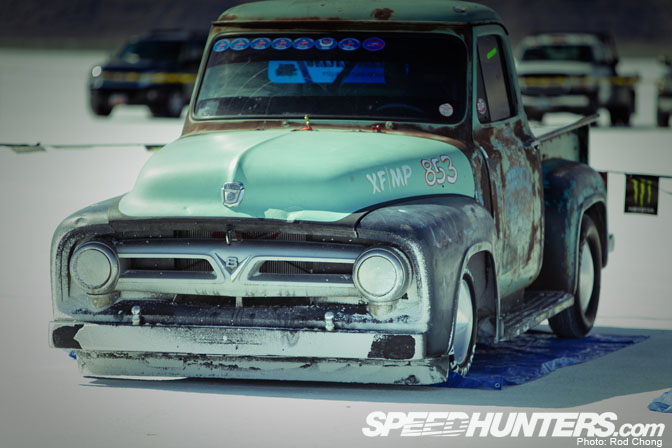 I mean, where else would you see a patina-ed Ford Pickup turned into a racing machine?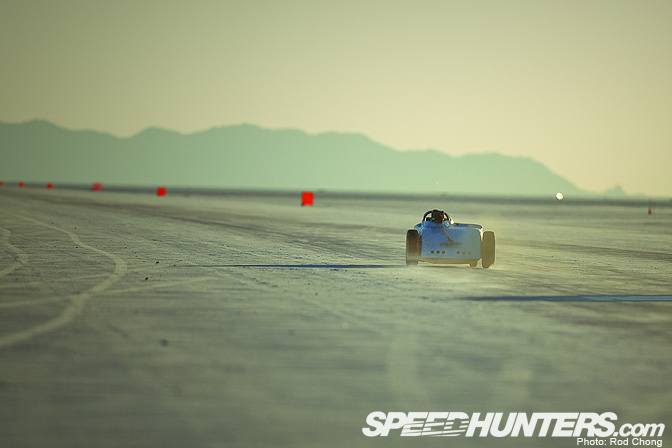 From a spectator point of view, you can hang out at the start line and see the cars launch down the course.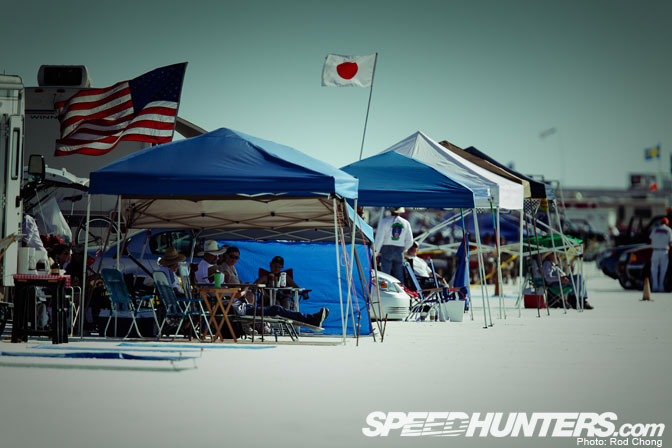 But many people elect to set up awnings further down the salt to take in the speed.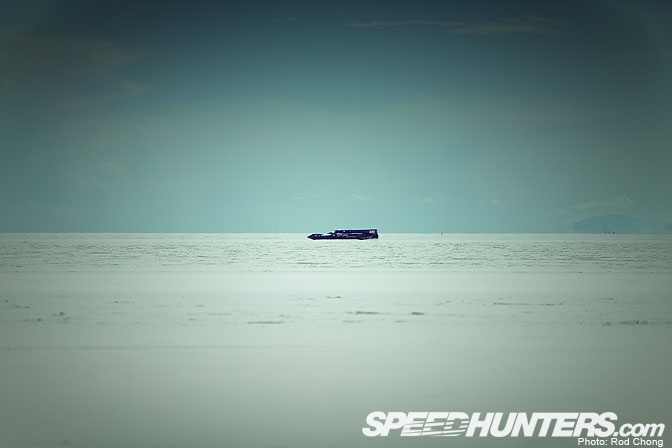 It's here you can see the streamliners running at 300+ mph. And believe me this is a sight to behold!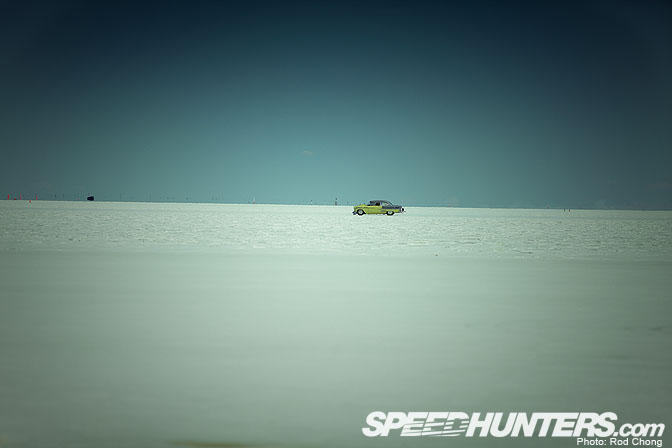 The cars are around 3/4 of a mile away from you, but it's a lot of fun (for me anyway) to see all sorts of concoctions running down the salt flats.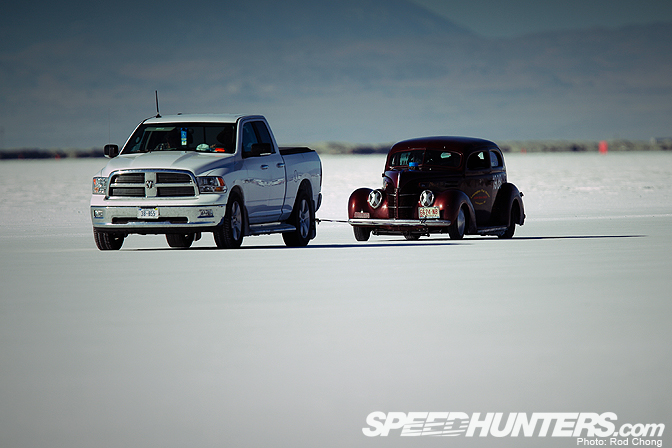 Let's have a final look at some more race cars…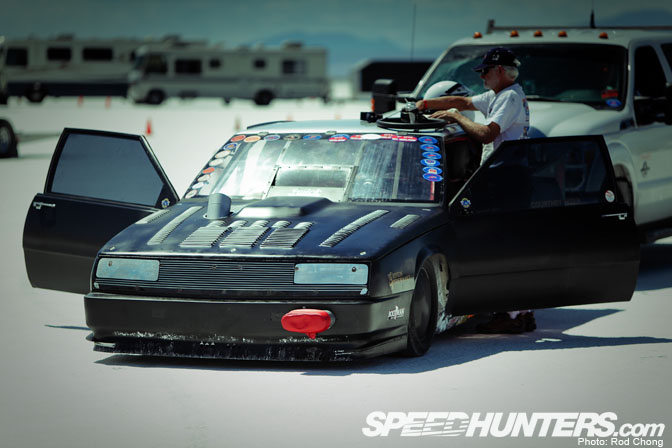 This '87 Buick LeSabre was running in the Blown Fuel Altered Coupe class. Its a full tube chassis car with steel panels "hung" to create a silhouette. Interestingly the body is a special homologation version of the LeSabre built for NASCAR rules.
Power is in the 1300 range.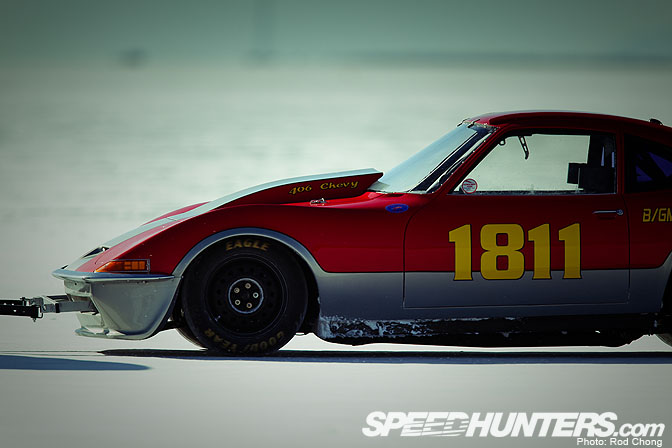 Any classic with good aero is a great starting point for a Bonneville project, like this old Opel GT. You can see by the hood/bonnet marking that it's running some serious V8 cubic inches.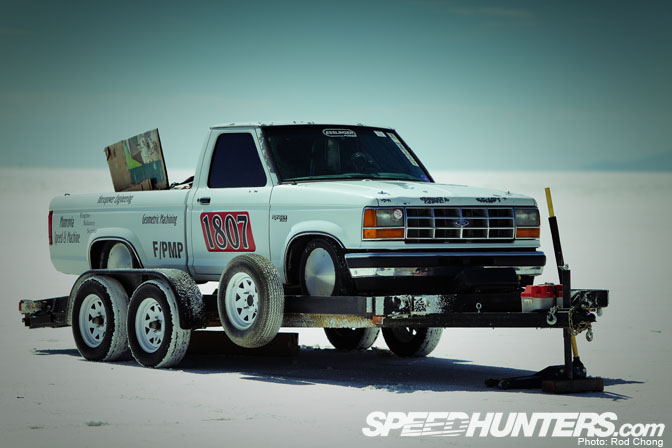 Of course some people prefer to thumb their nose at the notion of aerodynamics hahaha. I do like this minitruck racer it has to be said.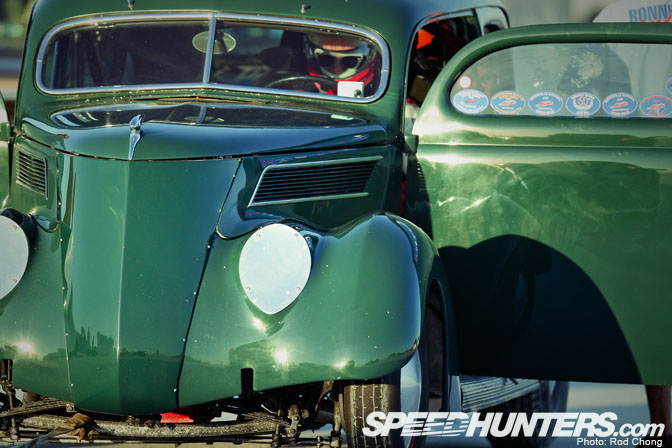 This Ferguson & Osborn '37 Ford was running in the Unblown Vintage Gas Couple class.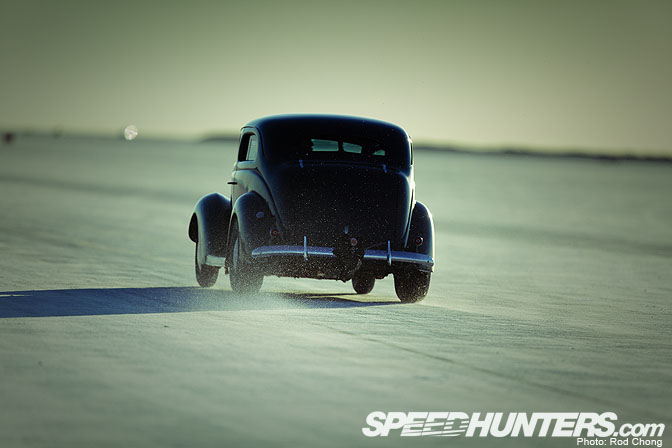 And away it goes. I like how this '37 had zero logos messing up the body work. Nice and clean.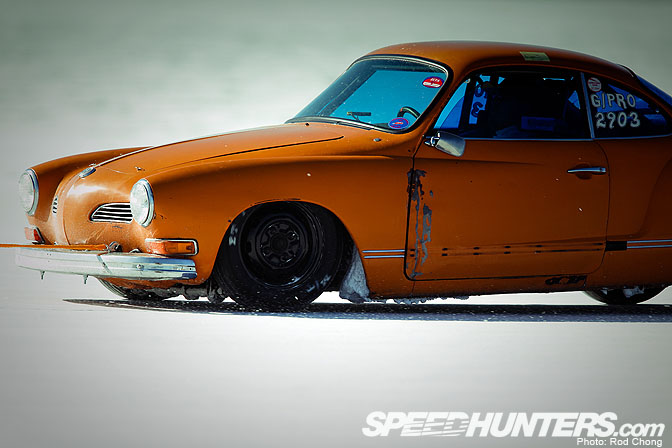 How long you figure before the driver can see the salt through the belly pan?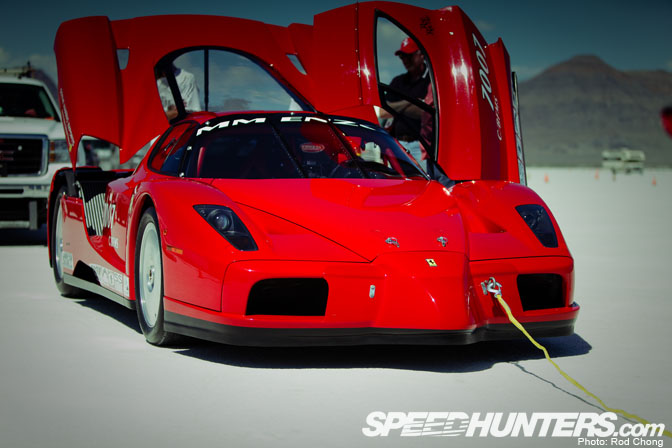 I read on Jalopnik yesterday that the Turbo Enzo reached 188 mph but spun off course. Apparently some aero setup imbalances led to this handling problem. I'm sure we'll see them again next year at the Salt!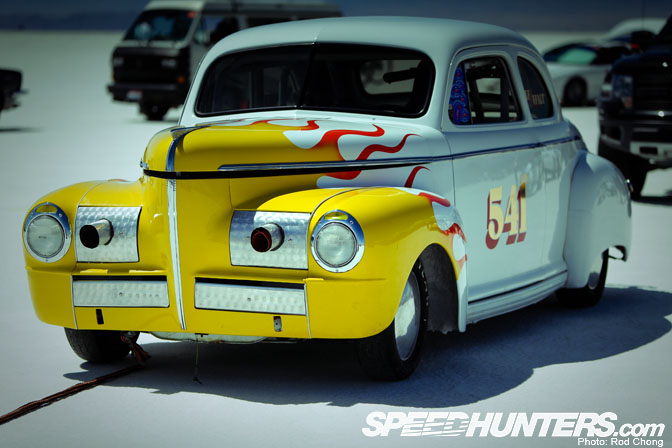 Can any of you identify this car? It's a flathead powered '41 Nash called The Grim Reefer. The car is based out of Idaho.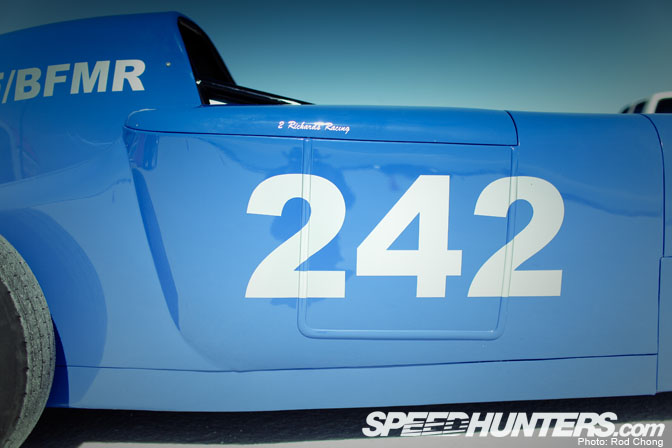 Many moons ago I had a vague career as a music video director and used to work with many of the top Industrial music bands of the early 1990s. My absolute favourite group at that time was Front 242, and it appears that this number is EXACTLY the same as their old logo. Made me smile…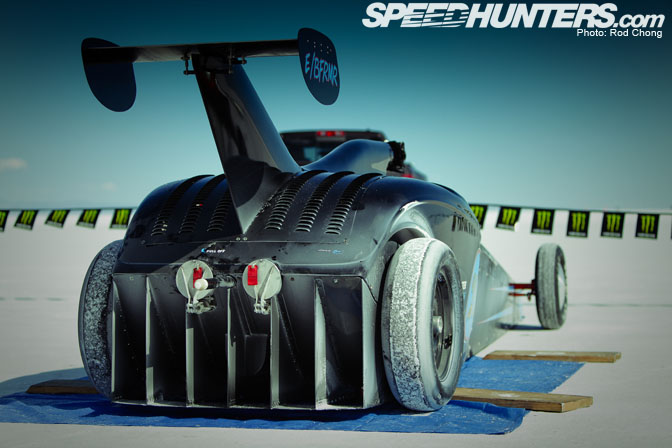 Yes my friends there is a 1934 Ford Roadster body grafted somewhere into this futuristic mid engined contraction! BTW I love the details of the rear diffuser area. Looks purposeful. This machine was running in the Blown Rear Engine Modified Roadster class for smaller displacement engines and managed to get up to 245 mph on the salt!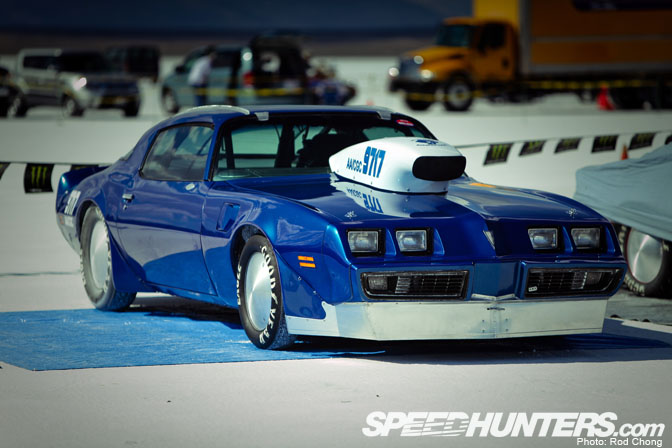 A disco bird that does 250mph? Yes you heard me right.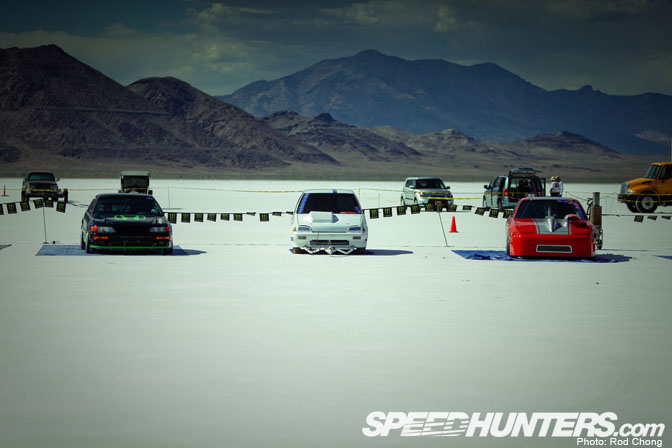 Here are three small Japanese friends sitting together in the impound. BTW if a car in impounded it's normally good news for the teams as this means the car has qualified to set a new record.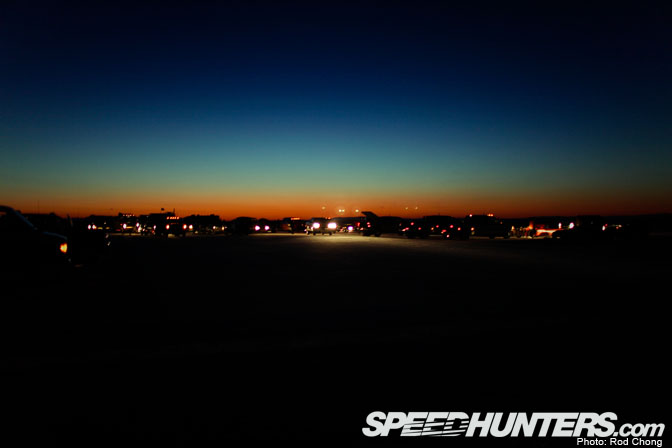 It also means that the teams have to come back uber-early in the morning the next day, to get ready for their second runs.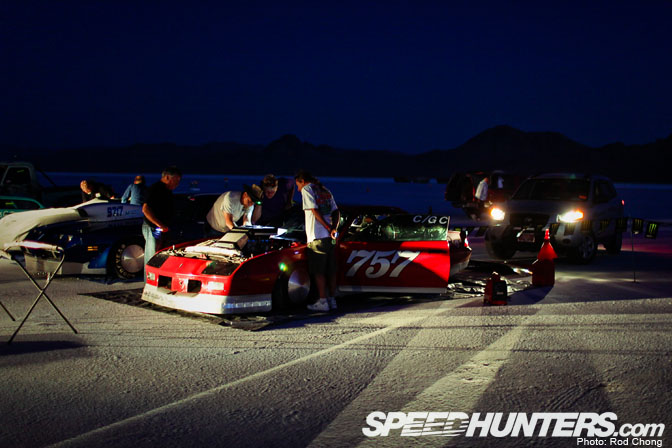 There is only time for some quick adjustments before the teams head over to the start lines.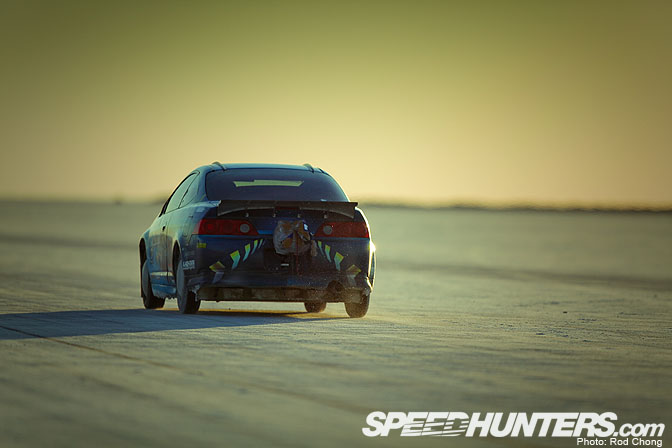 And the runs for the day begin.
This is the Hondata RSX and it managed to bump the H/BGALT record from 164.158 mph to 202.42 on this particular run.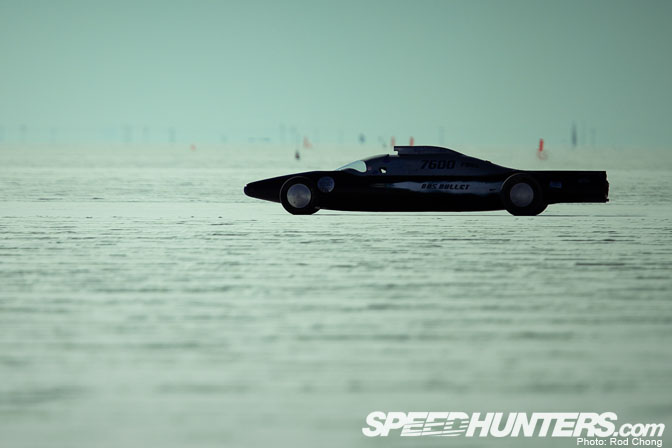 I also spent a bit of time further down the salt shooting the speed trials…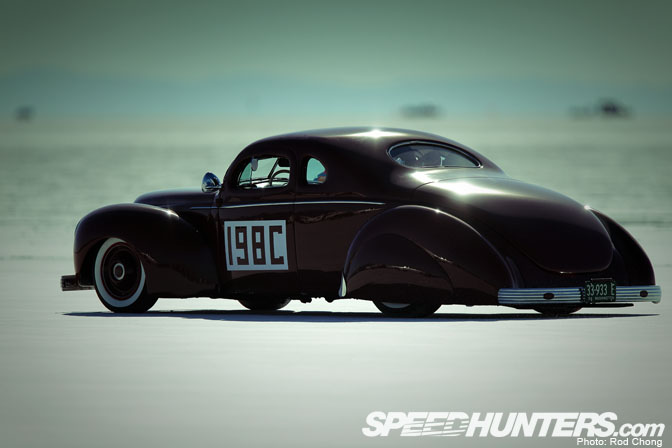 … and also spectator cars.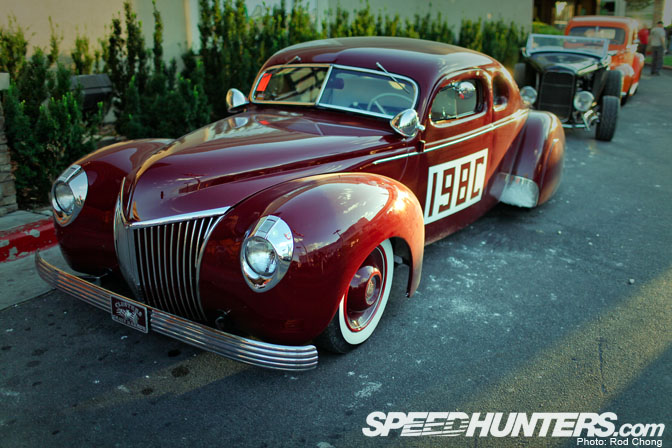 A few people were talking about this amazing sectioned and chopped early '40s Ford coupe. It's utterly astounding to see such a pristine car on the salt.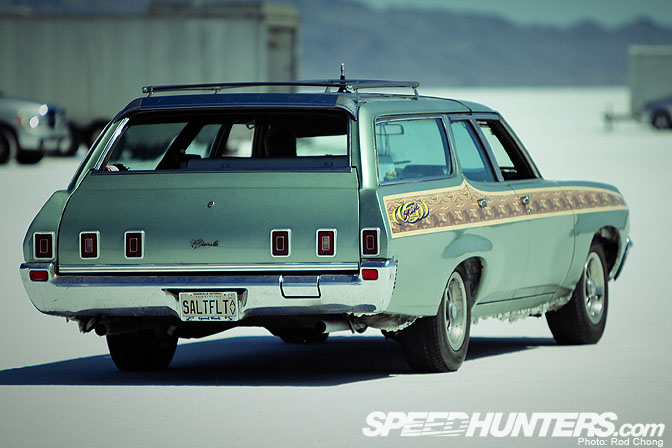 Oh yes… It's a good thing.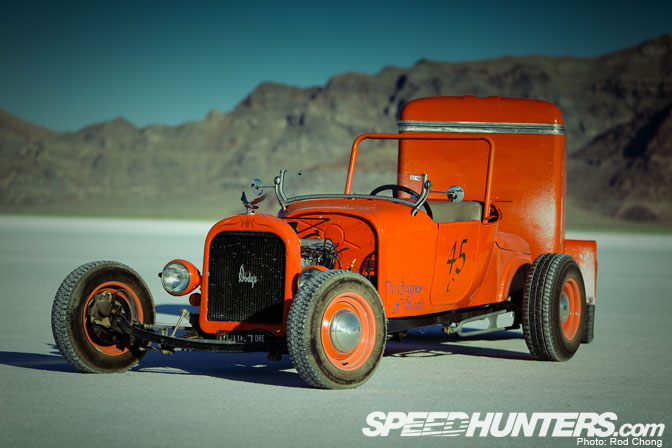 Dodge Hot Rods are not something you see very often, especially covered in such extraordinary colour!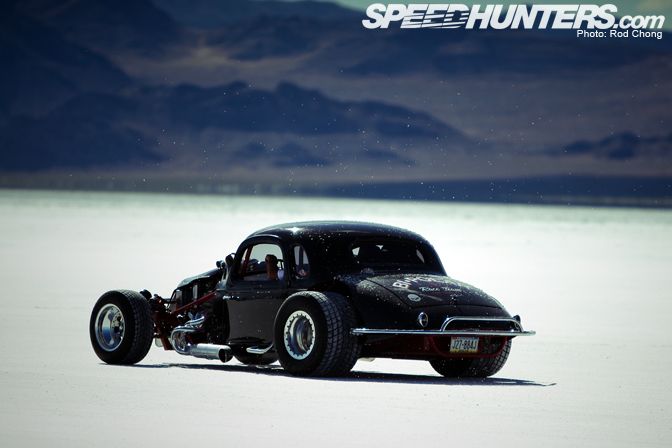 I think I've seen this Dirt Track style Modified in Hot Rod Magazine previously… It looks familiar. Notice all the salt being thrown into the air above the car from the huge meats.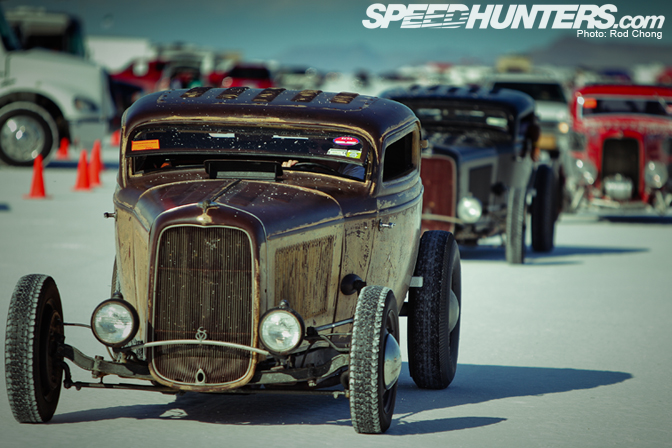 This group of Traditional Rods were the cars about town at the event. I kept bumping into them at various locations around Bonneville.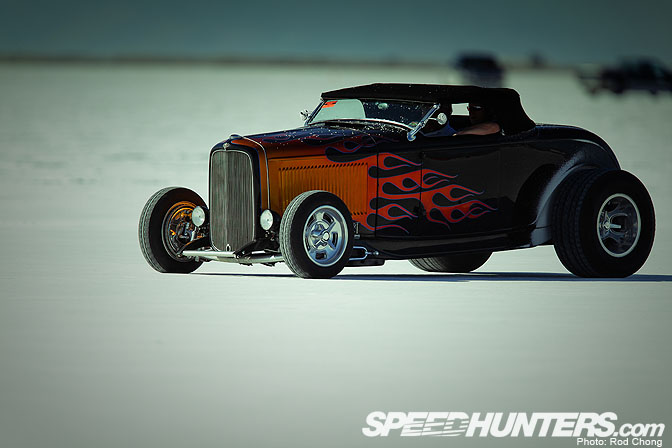 The Street Rod look not the hot style of the moment, but as each year goes by you know it's only a matter a time before the 1970s is in again. Styles come and go.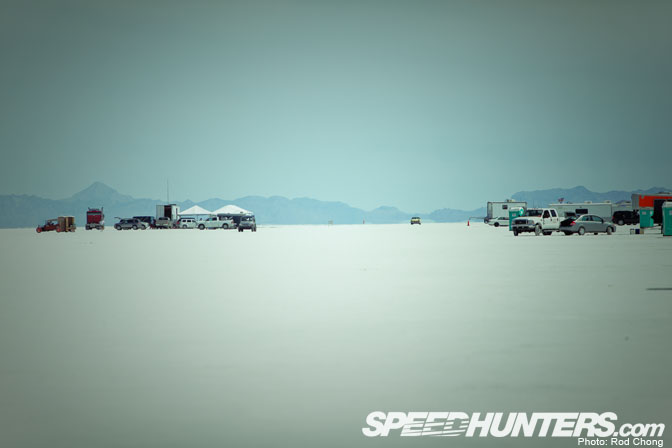 This was the scene in the pit area come Thursday afternoon. Most of the teams had packed up and a void of silence and horizon started to overtake Bonneville once again.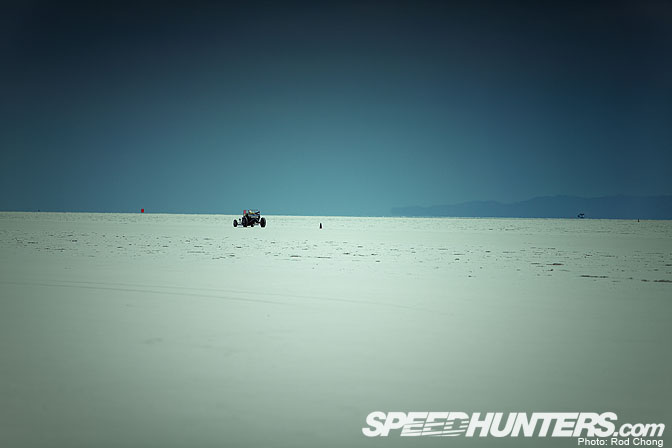 Silence.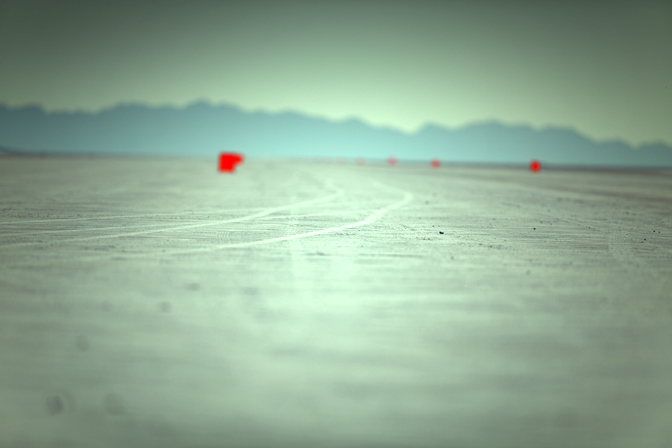 Speed.
Until next year Bonneville! It's been a pleasure as always.
:R