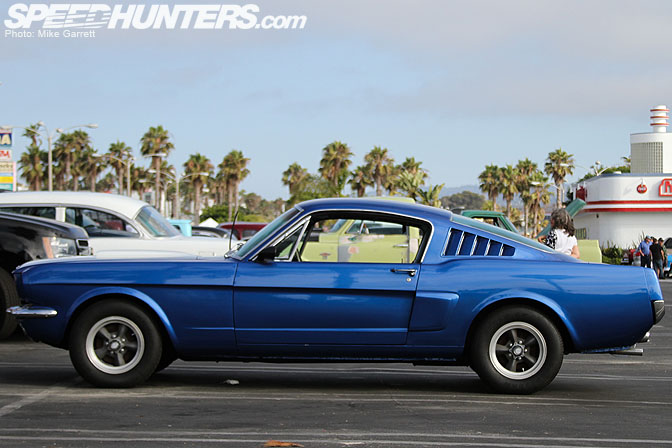 Southern California is one of the most classic car-friendly places on the planet. We've seen SoCal hot spots like Cars & Coffee numerous times on this site, but that's just one small slice of the pie. Informal car gatherings are held across the region every night during the summer months, and sometimes all year round.
Last Friday evening I took a drive to one of these gatherings, held at Ruby's Diner in Redondo Beach.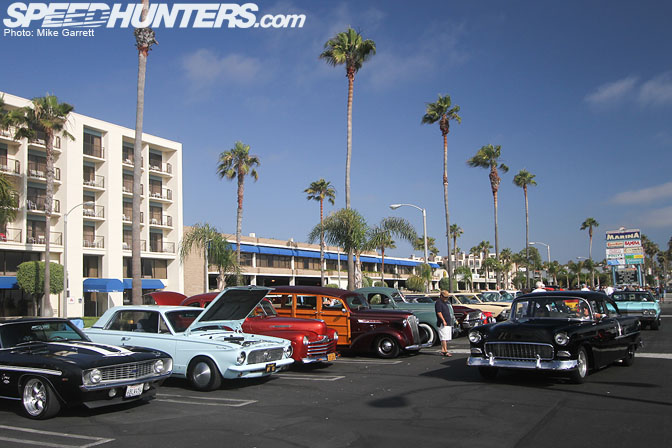 The whole thing has a very laid back vibe, and the seaside parking lot is the perfect setting.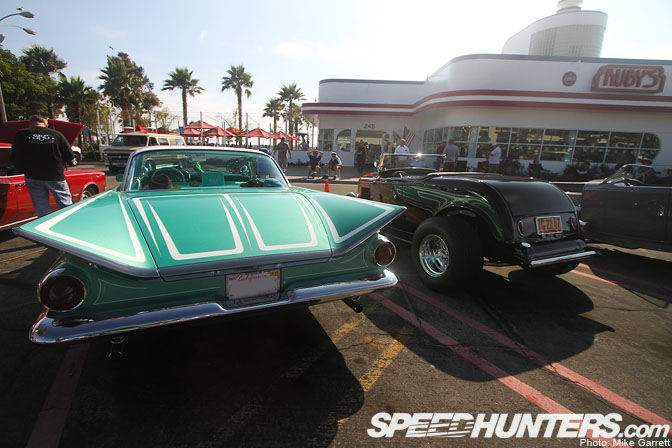 The mix includes customs and hot rods, muscle cars, sports cars, and more.
The crowd might not be as "edgy" as what you'd find at one of the Mooneyes shows, but the cars are just as cool.
Listen to old rock 'n roll, grab a burger and check out the machinery. Is there a better way to end a work week?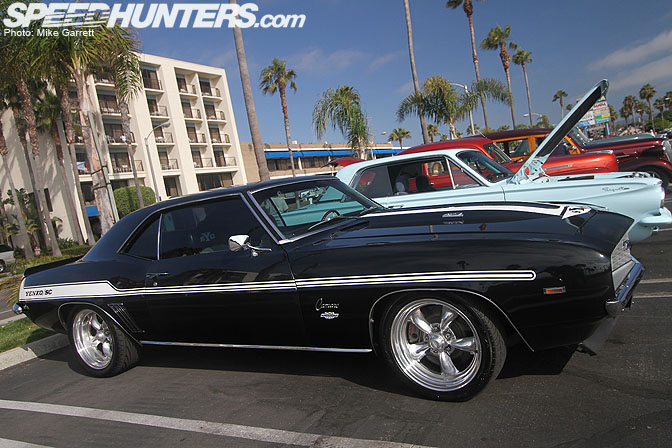 One of the first cars that jumped out at me was this '69 Yenko Camaro. Yep, those are Baer brakes hiding behind those Torque Thrust II's.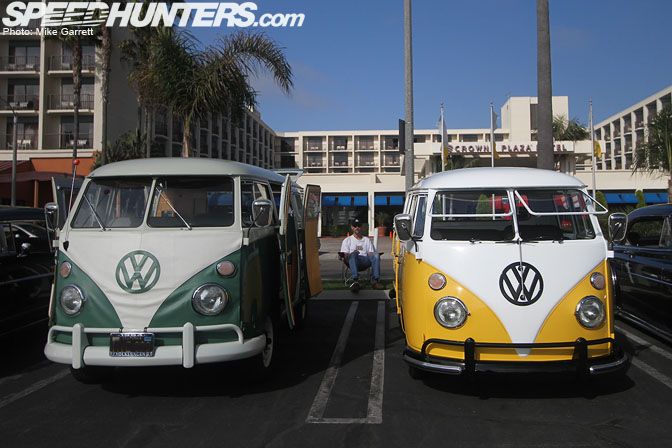 This is SoCal – finding cool VW's at a meet like this is pretty much a given.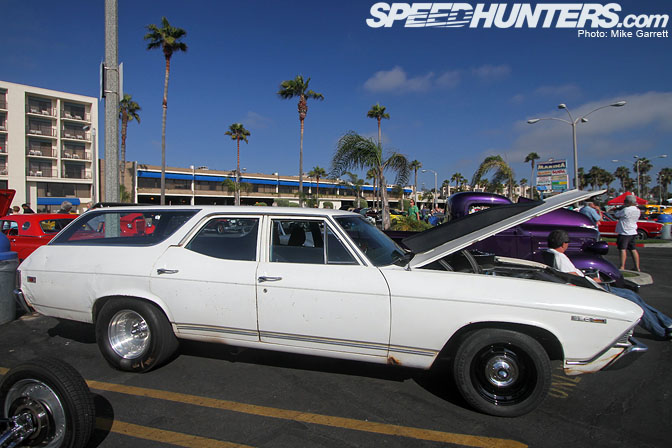 This Chevelle Wagon looks like it means business. Check the MT slicks out back.
One of the most aggressive Porsche 914's I've ever seen.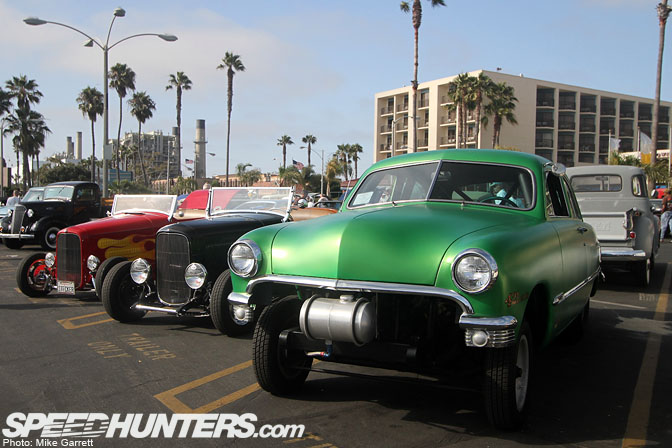 My favorite car of the day had to be this altered wheelbase '51 Ford. Spotlight coming soon.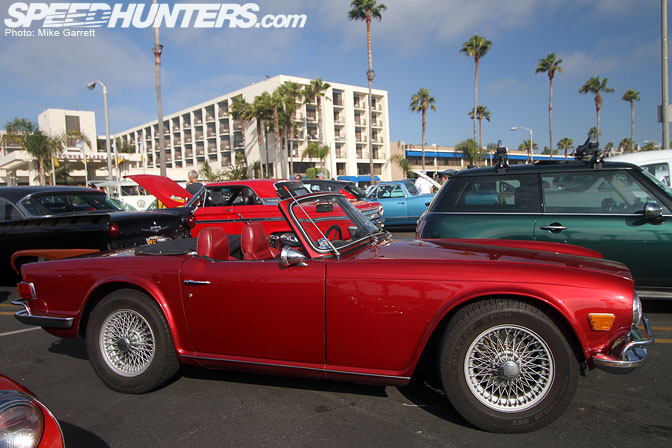 Triumph TR6, perfect for those pleasant warm SoCal nights.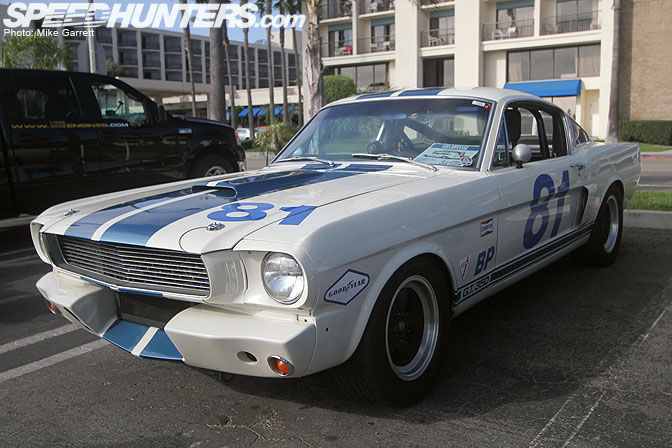 This is what dreams are made of – Shelby GT350 in race trim.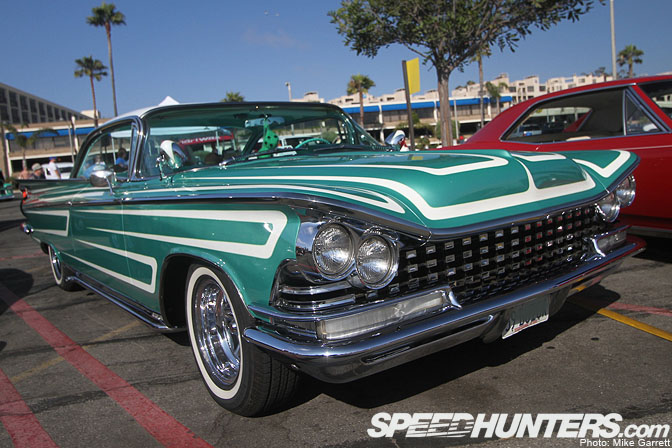 A gigantic '59 Buick, looking very period correct.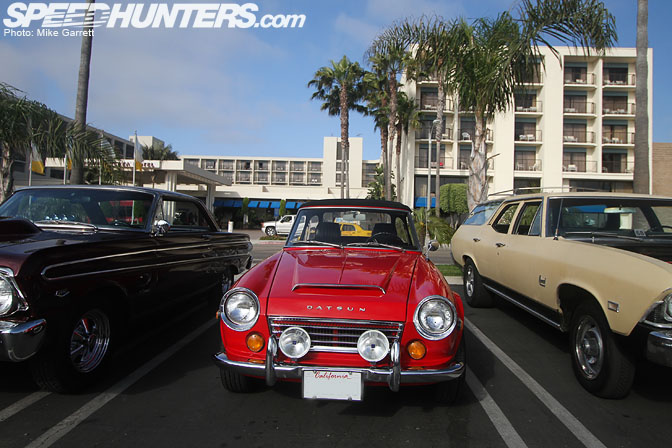 A spotless Datsun Fairlady Roadster sandwiched between a Ford and a Chevy.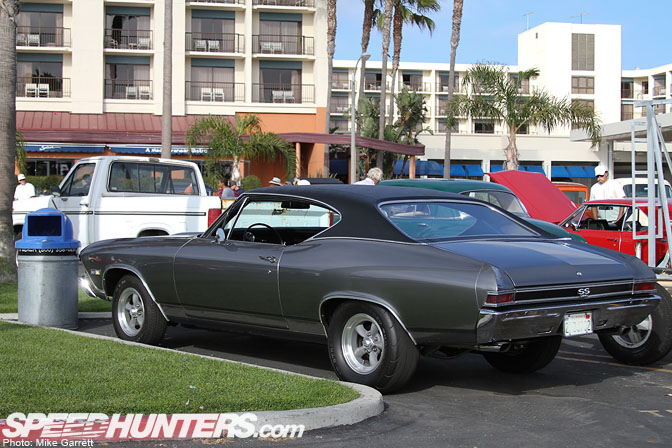 This Chevelle has the proper muscle car stance down.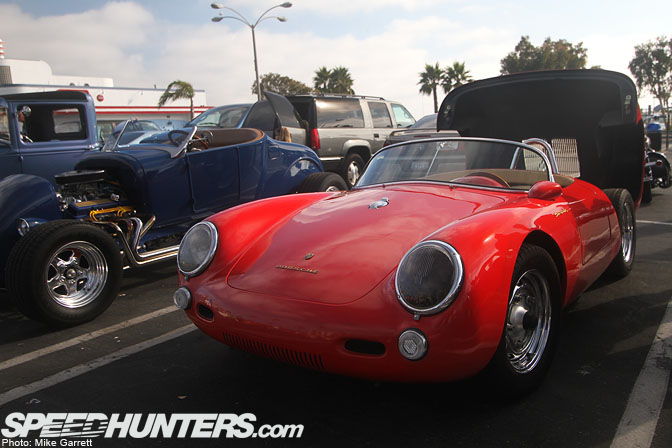 Porsche Speedster – replica or not, does it really even matter?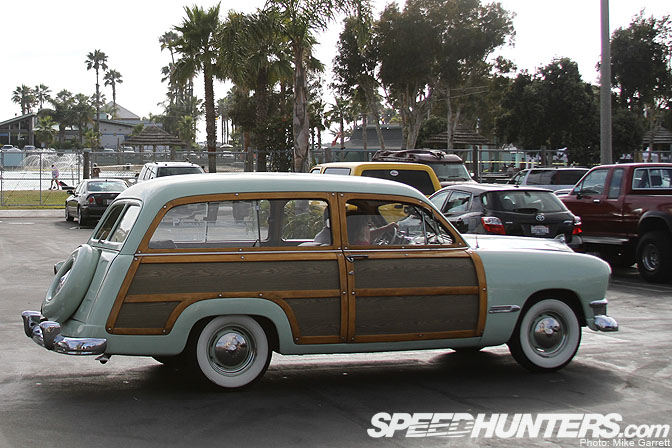 A Woody – not the most unusual sight in the land of Jan and Dean and the Beach Boys.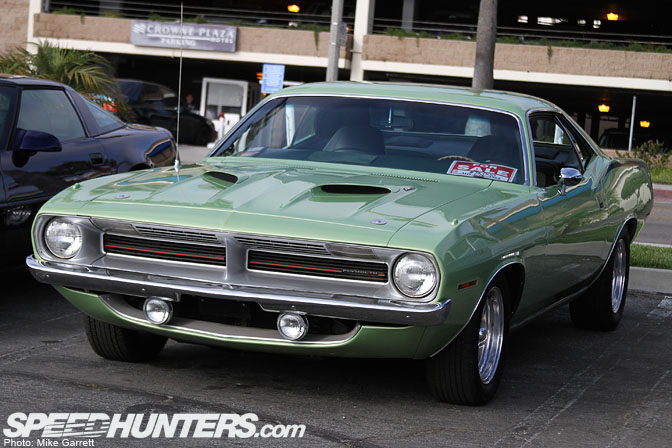 This 'Cuda was mint in both color and condition.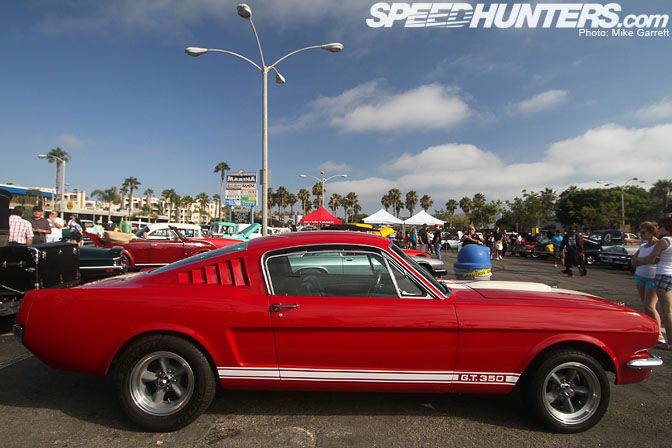 Oh, that's just another drool-inducing Mustang.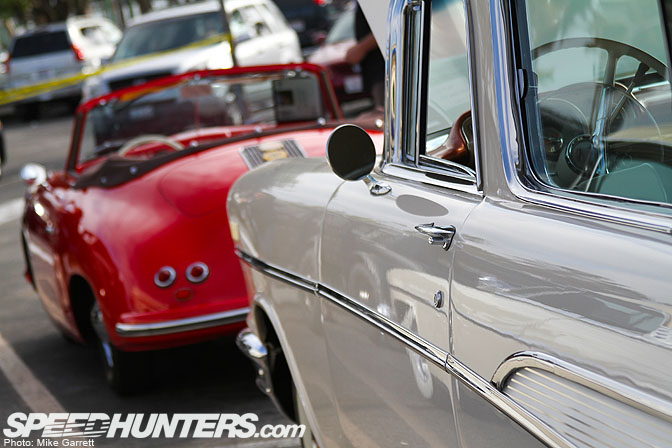 Just another Friday evening in Southern California…
-Mike Garrett